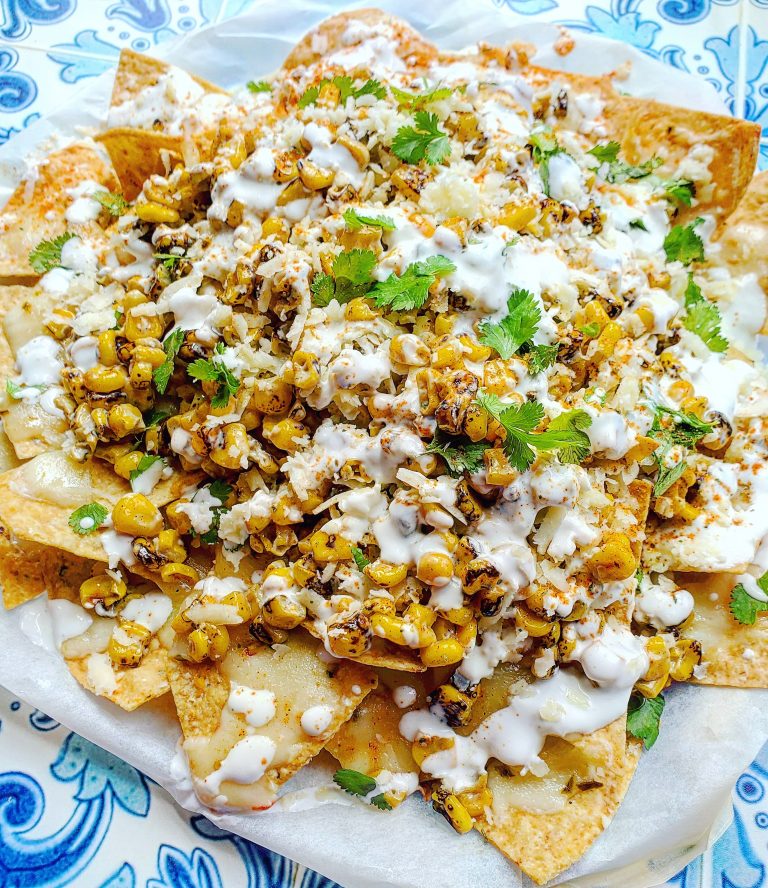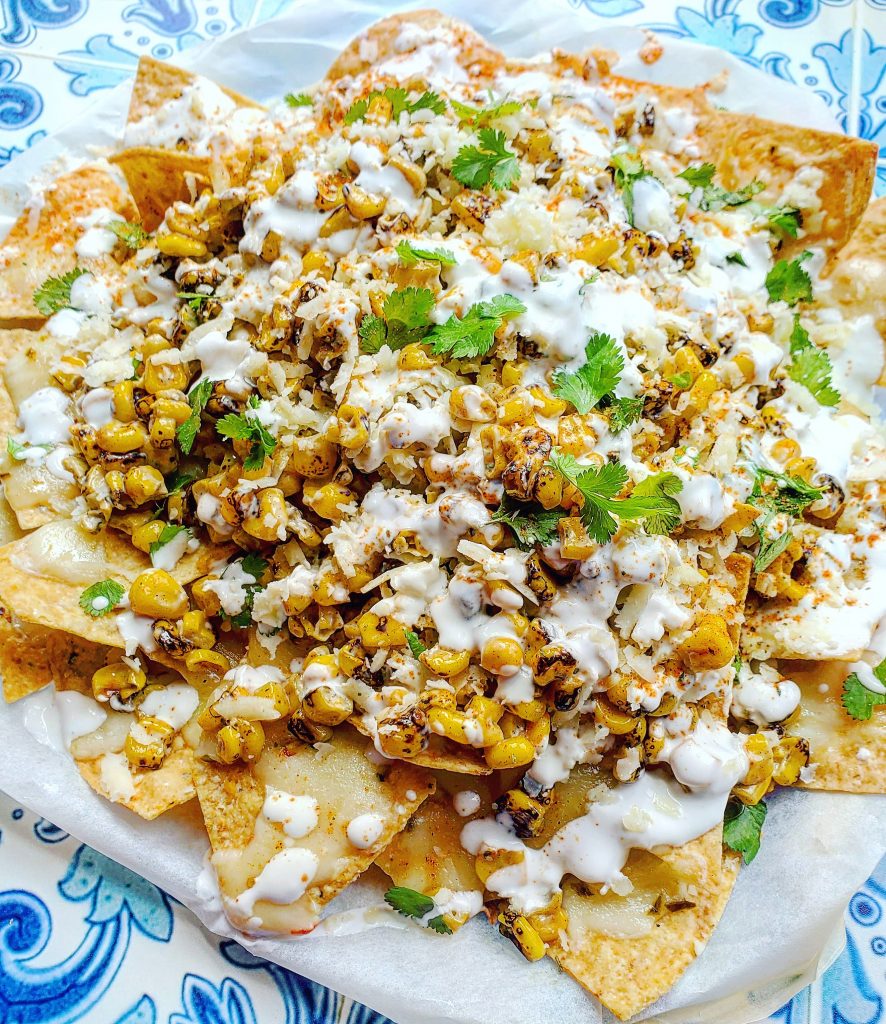 Mexican Street Corn Nachos
MEXICAN STREET CORN NACHOS!! I never need an excuse to eat Mexican Food, and even though today isn't a real holiday, there is certainly a tradition of eating Mexican Food and drinking tequila on "Cinco De Mayo" here in the States. I can't drink any alcohol this year, but you can still find me stuffing my face per usual! These nachos are perfectly cheesy and savory, with a hint of sweetness from the fire roasted corn. Assembling these is easy, just gather your ingredients, load on the toppings, and enjoy!!

Ingredients:
1 bag of Tortilla Chips
16 oz Frozen Fire Roasted Corn Kernels
A few handfuls of Shredded Monterrey Jack Cheese
1/2 cup shredded Cotija Cheese
1/4 cup Mayonnaise
1/4 cup Sour Cream + 1-2 tsp water (or you can buy Mexican Crema which is naturally thinner)
1/4 cup chopped Cilantro
1 tsp Everything But the Elote Seasoning" (or 1/4 tsp chipotle powder + 1/4 tsp coarse salt)

Directions:
1. Lay out your chips on a baking dish. Add shredded cheese to the chips and put them in oven at 350°F until the cheese is melty, but not brown.
2. As cheese is melting, add frozen corn kernels to a pan to heat through.
3. Once the corn is heated, add to a bowl with a 1/4 cup of Mayo and 1 tsp of Everything but the Elote Seasoning. If you are using Chipotle Powder, use 1/4 tsp of chipotle powder, and 1/4 tsp of coarse salt.
4. Remove Nachos from the oven, put the corn kernels on top.
5. Shred Cotija Cheese on top of the corn.
6. In a small bowl, mix 1/4 cup of sour cream with 1 – 2 tsp of water to make it thinner. This will help you drizzle the sour cream on the nachos. Traditionally, Mexican Cream is used and the consistency is thinner than sour cream. Mix the sour cream until it is completely smooth. Drizzle on top of Nachos
7. Top with cilantro!
Follow me on Instagram @spinachandbacon