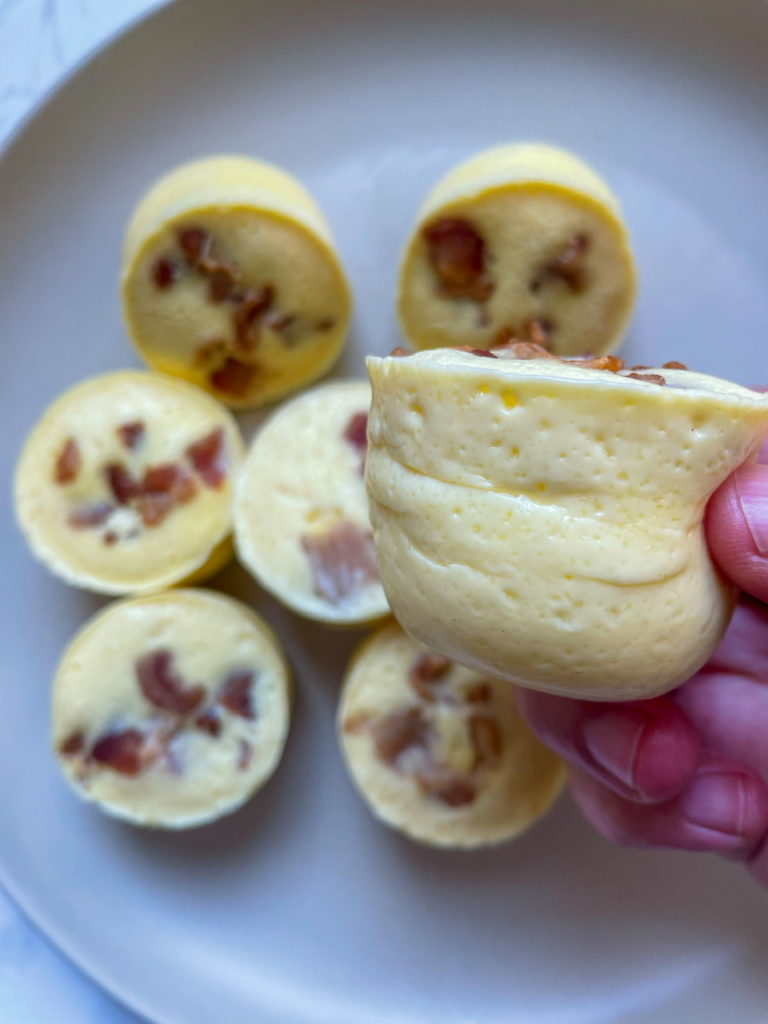 Starbucks Egg Bites Recipe
Have you tried the Starbucks Sous Vide Egg Bites? They have been out for a few years now and I really love them. I have tried all the varieties, but the bacon and gruyere are my absolute favorite. A few weeks ago, I bought them three times for breakfast within one week and I said "I should just make these". So, here we are with my Starbucks Egg Bites Recipe and no sous vide machine is required!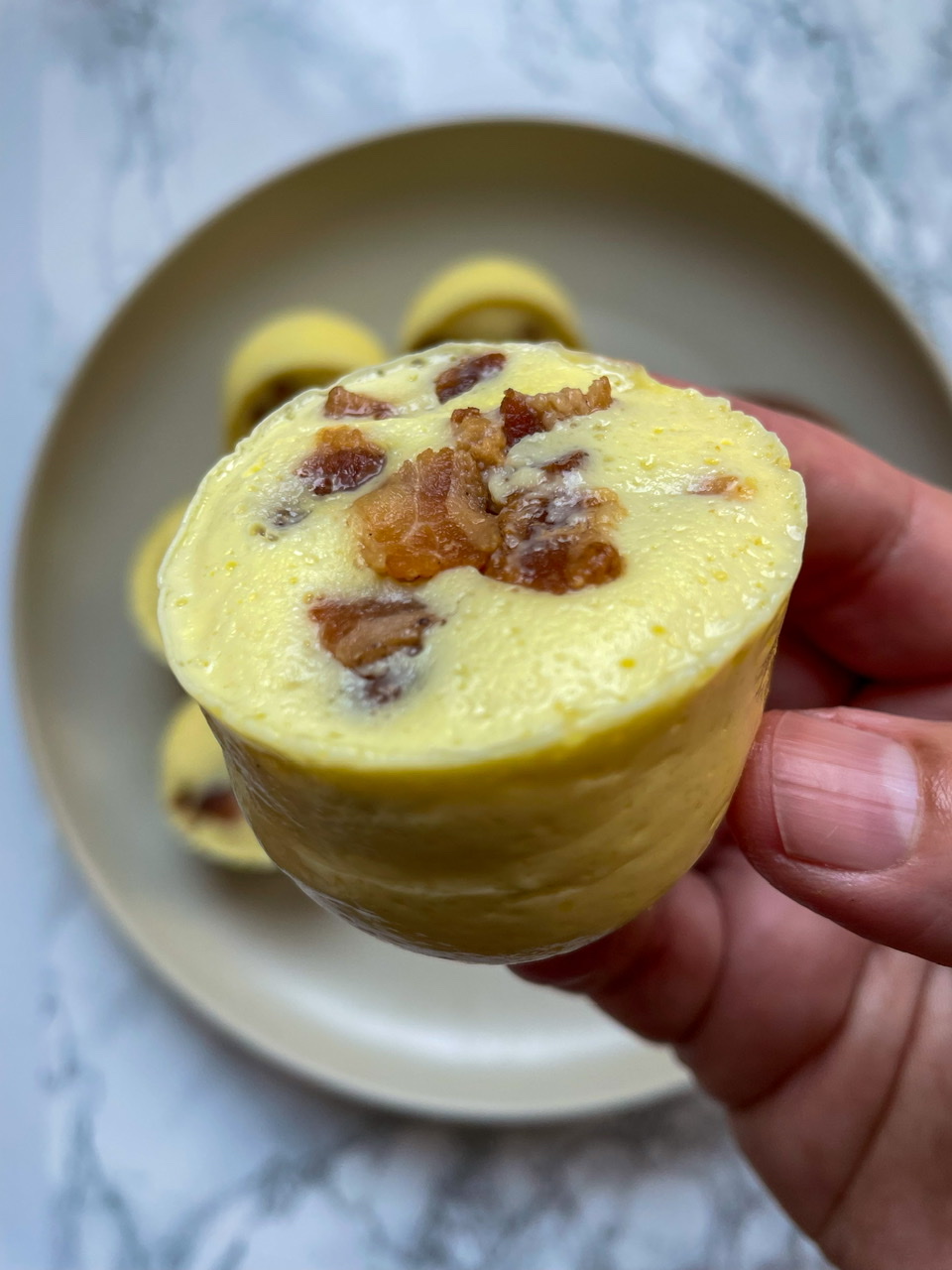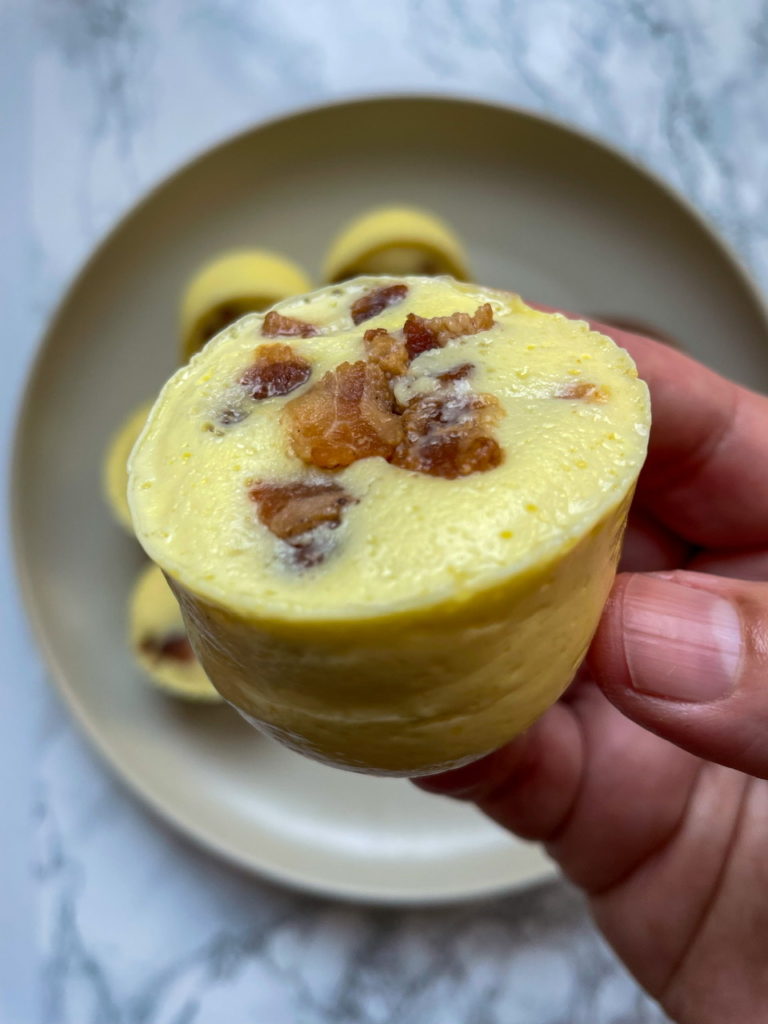 The ingredients could not be more simple. Eggs, Cottage Cheese, Gruyere Cheese, and Bacon. In the Starbucks version, there are a lot of ingredients that are preservatives, but in this version, you are adding whole foods and storing them in your fridge up to a week. This is a lot better for you, and it feels really great to know that you are making something nutritious for yourself at a great price point.
The egg bites at Starbucks cost about $4.99 for two, so this recipe ends up being much cheaper. This recipe makes 21 bites. You can cut the recipe in half if you only want 10. I find that between me and Allison, we finish all of them within a week. Sometimes I eat two and sometimes I eat three, depending on how hungry I am.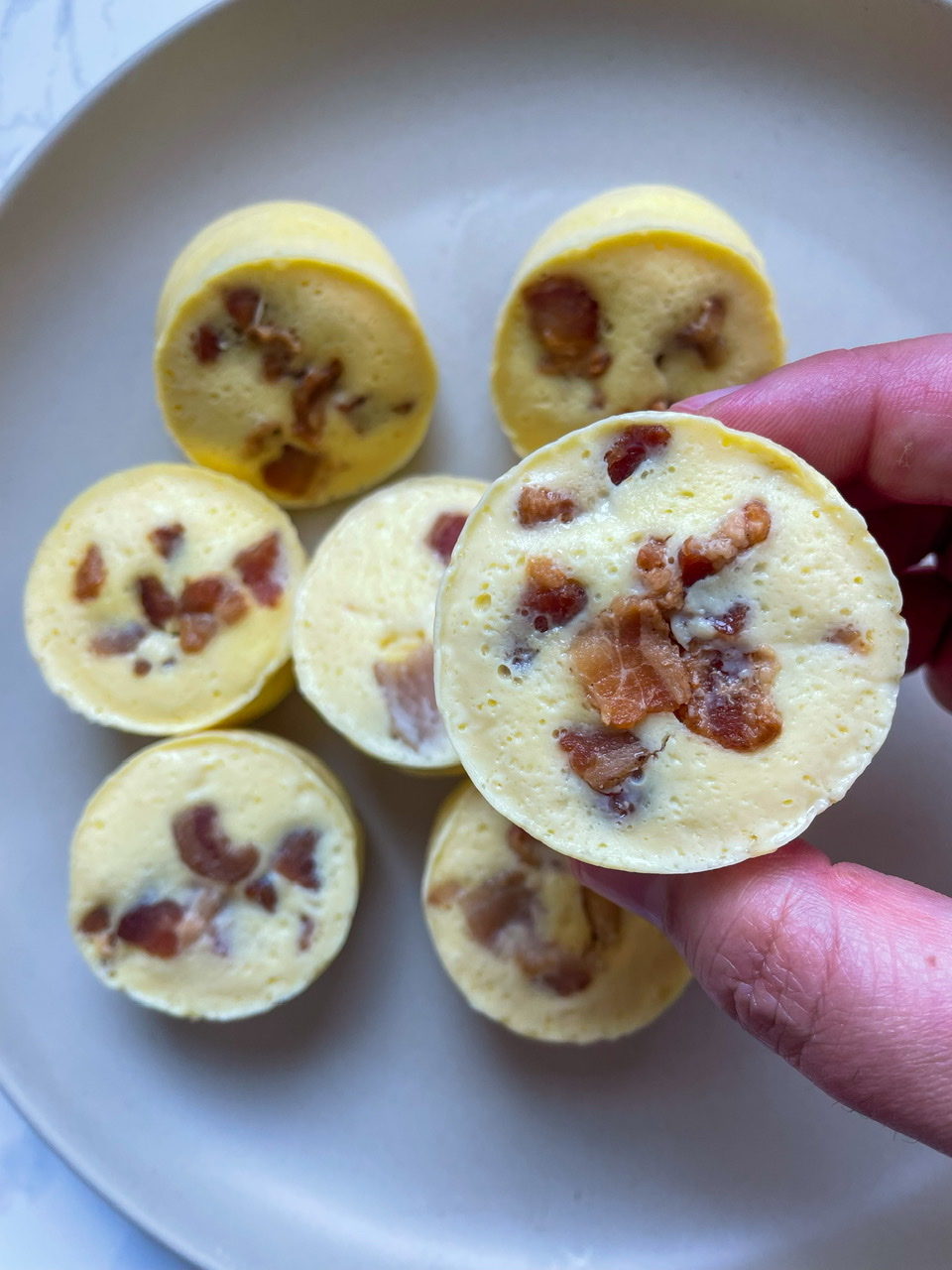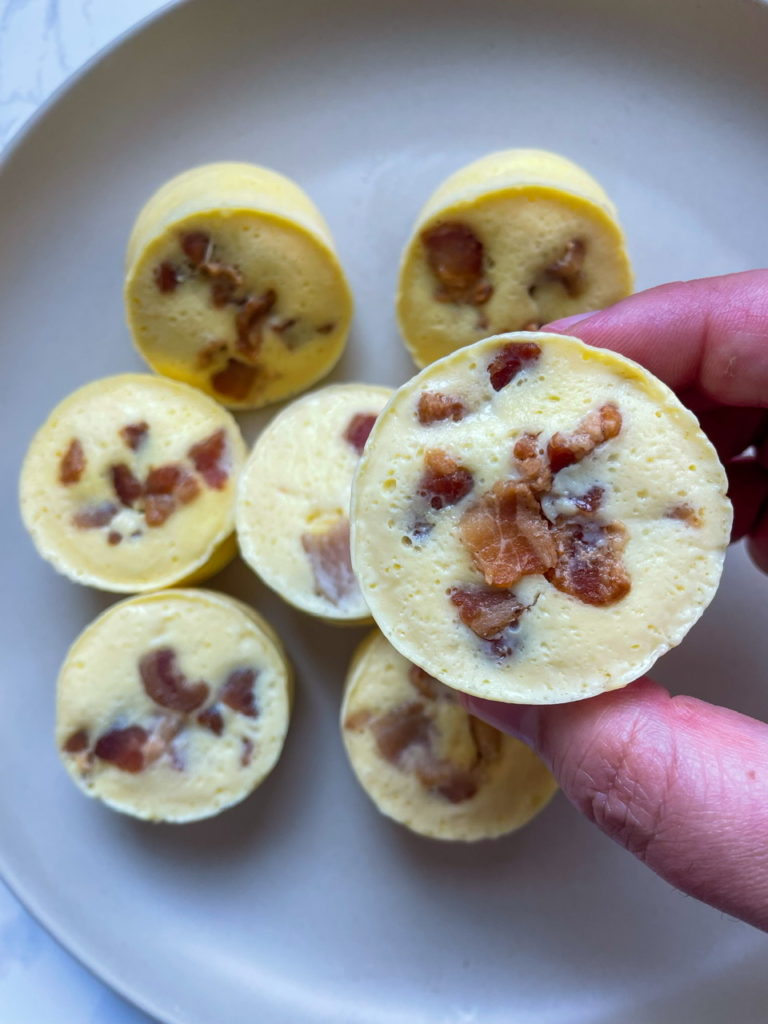 I have to admit, I have never been a huge fan of Cottage Cheese until now. I add everything into the food processor, so the batter is super creamy. The flavor of the cottage cheese really shines in this. I also do not add any added salt. The recipe does not need it because of the saltiness of the cottage cheese, gruyere cheese, and bacon. I do, however, add a bit of black pepper. I made this a couple of times with some additional salt, but find it didn't make enough of a difference in order for me to add it in here, and trust me, I LOVE SALT and am one of it's biggest supporters. But, when 3/4 of the ingredients in a dish are naturally salty, I take a step back and let the ingredients do their magic.
Starbucks makes their egg bites in a sous vide machine (allegedly), but I use the steam function on my Instant Pot to achieve the same results. I have also tried this in the oven using a muffin tin and then using another baking dish full of water on the bottom rack and it works great!
How to make Starbucks Egg Bites Recipe
You will need 9 eggs, 16 oz Cottage Cheese, Gruyere cheese, swiss, or other semi hard cheese, Black Pepper, and 9 bacon. I first crisp up the bacon and set it aside. Then, I throw the rest of the ingredients in a blender to mix it up and form a smooth batter. Then I add it to silicone molds and steam in my pressure cooker or oven.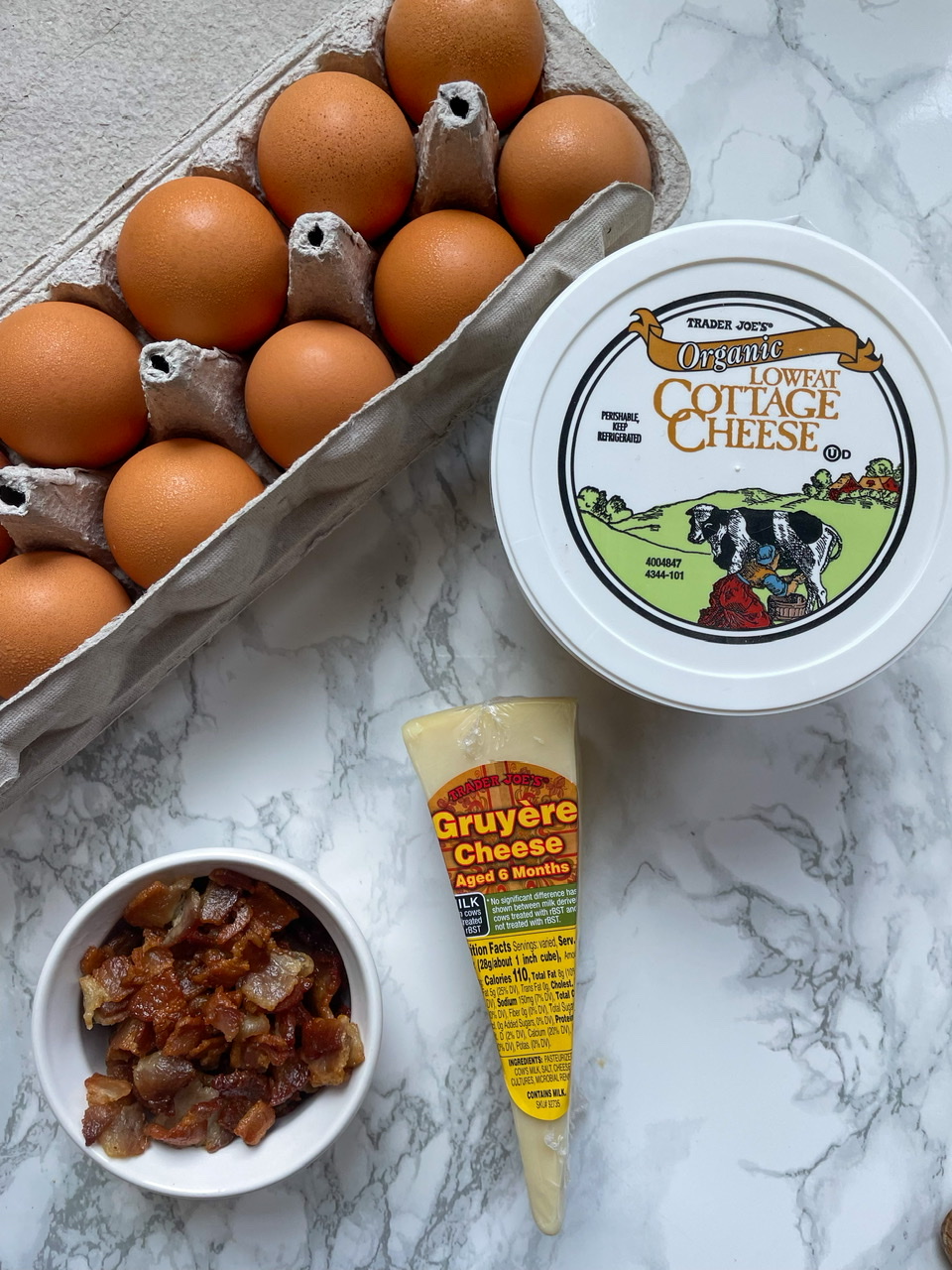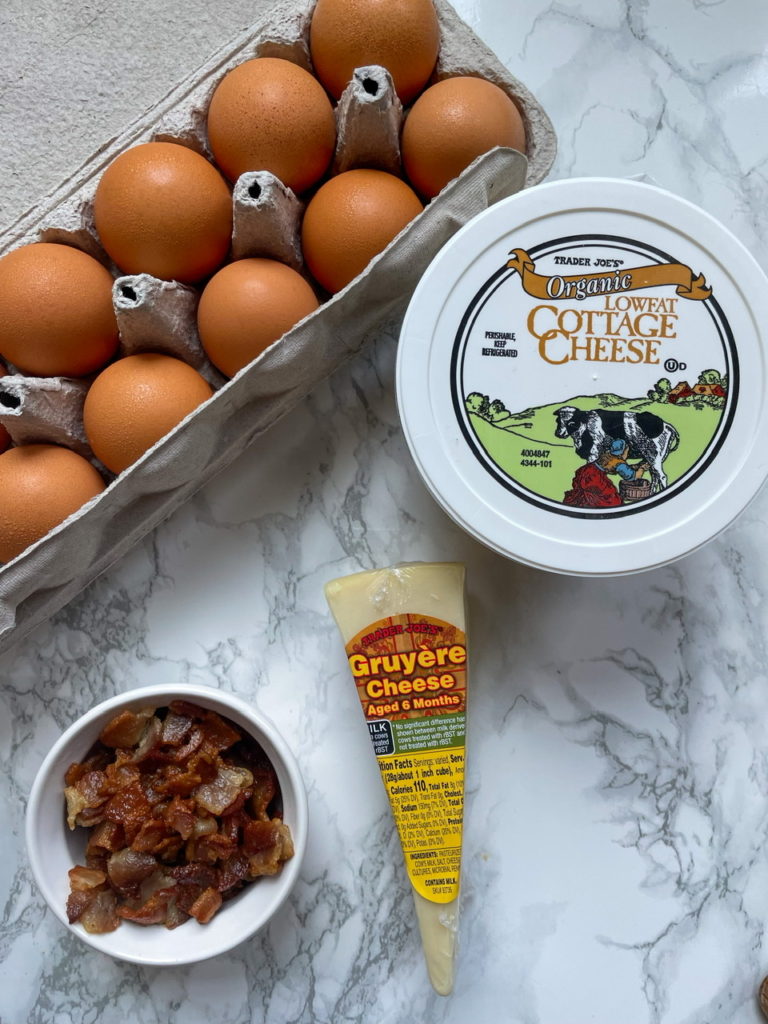 Optional toppings for Starbucks Egg Bites Recipe
Ham
spinach
roasted red pepper
mushroom
sausage
Can I make Starbucks Egg Bites Recipe in an oven?
Yes, you can bake them in an oven at 325F. I like to use silicone molds in the cupcake tin so that it is easy to clean up. Then, I add an additional baking dish on the bottom rack of the oven and fill it half way with water. This creates a steam bath in the oven while it cooks and creates a wonderful texture. Bake them for about 23-25 minutes.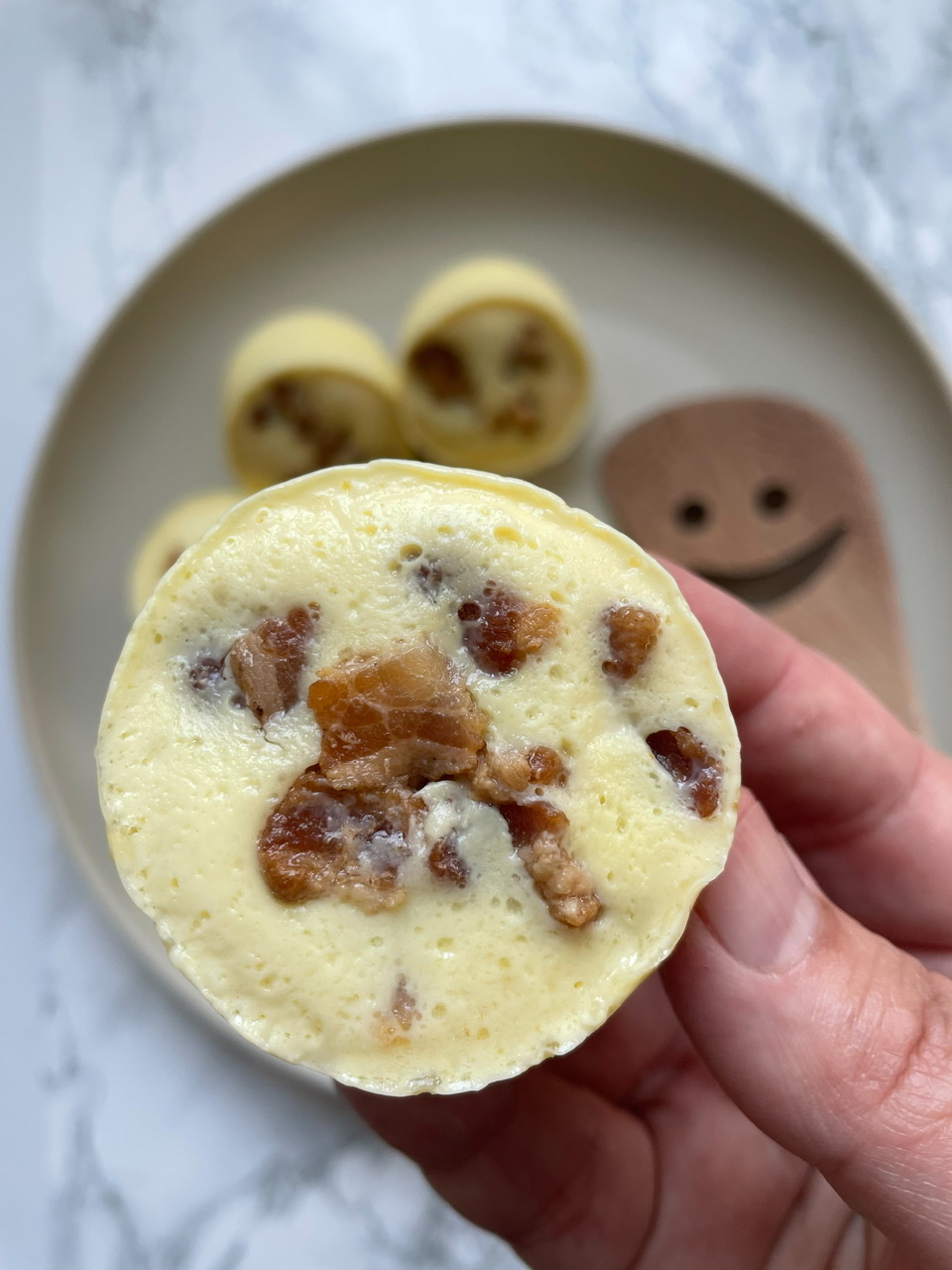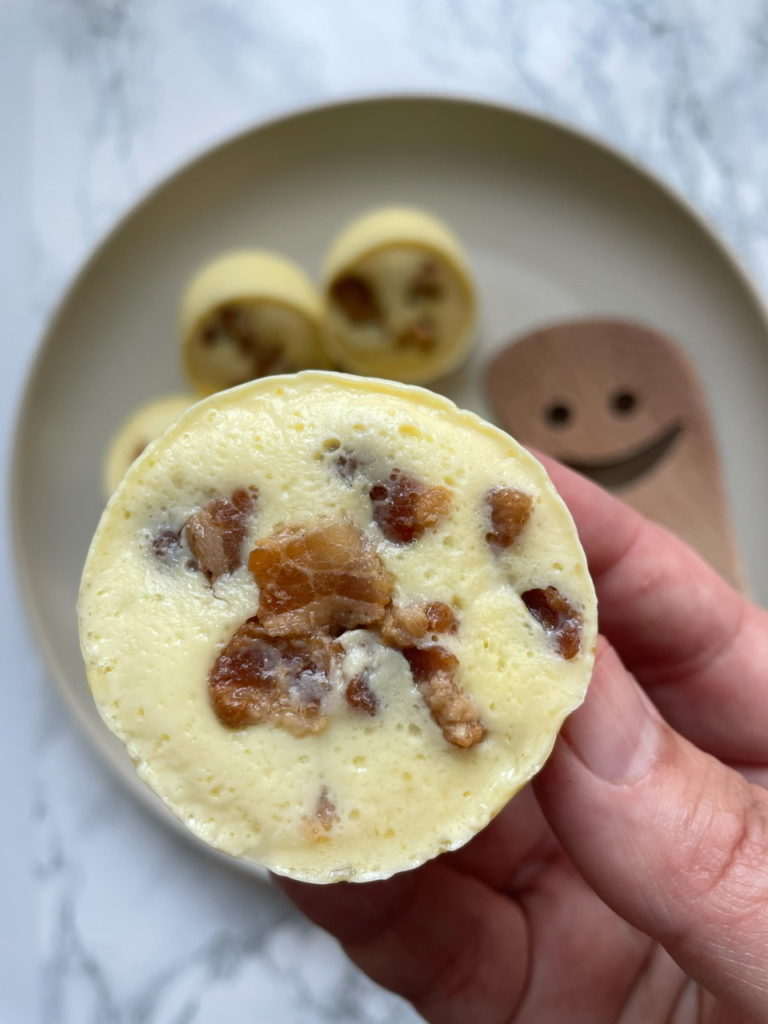 Can I make Starbucks Egg Bites Recipe in an Instant Pot?
Yes, it is so easy. Add about 1.5 cups of water to the bottom of the instant pot stainless steel insert. Then, place the wire rack down, and put an egg bite mold on the rack. I then fill each mold about 3/4 of the way, add the cover on to my instant pot, seal it, and then steam it for 8 minutes. I then use a 8-9 minute natural release.
If you like this recipe, you may also like: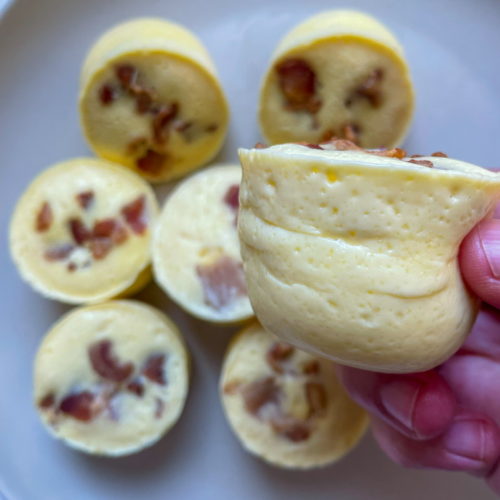 Starbucks Egg Bites Recipe
Make this Starbucks Egg Bites Recipe in your home using four ingredients and no preservatives. No sous vide machine required!
Ingredients
9

Eggs

16

oz

Cottage Cheese

I have used whole fat, low fat, and fat free, and they all work well.

1/2

lb

Gruyere Cheese Wedge

or two very large handfuls of shredded gruyere.

8

oz

Bacon

crisped up and crumbled

1/4

tsp

Black Pepper

1/4

tsp

Sea Salt

optional. I do not use any added salt because 3/4 of the ingredients are naturally salty, but some people like a bit more. If you are making this in batches, I would skip the salt on the first batch and then taste one and see if you think it needs it. then add just a couple of pinches of salt to the second batch.
Instructions
Crisp up your bacon. I like to cut up the bacon raw, and then cook it when it is already in small pieces. I then put it in a pan on the stove top and cook on medium heat. I stir it frequently to ensure even browning. Then I remove it from the pan and add to a paper towel lined plate to absorb the extra oil.

Add your cottage cheese, eggs, shredded gruyere, and black pepper to a food processor or high speed blender. Mix until creamy and fully incorporated.
Instant Pot instructions
Add 1.5 cups of water to your instant pot. Then, place the rack that the instant pot came with on top of the water. Then place an egg bite mold on top of the rack. Fill each mold 3/4 of the way up. Add some bacon on top of each bite, and press the bacon down gently to make sure it is inside the bite.

Place the lid on your instant pot, seal it, and then press "Steam" for 8 minutes. Once it is finished steaming, let it do a natural release for 8-9 minutes. Sometimes my instant pot has fully released pressure by this time, and sometime there is a little pressure left. Carefully let out the pressure if it is still sealed. It will only be a little bit. Remove the cap and let your egg bites shrink a bit, before adding them to a plate to cool. Repeat for additional batches.
Oven Instructions
Fill a large baking dish half way with water and add to the bottom rack in your oven.

Add silicone cupcake liners to a cupcake pan. Fill each cupcake liner 3/4 of the way up. Add some bacon on top and then push some of the bacon down into the egg using a spoon.

Bake at 325F for 23 minutes.