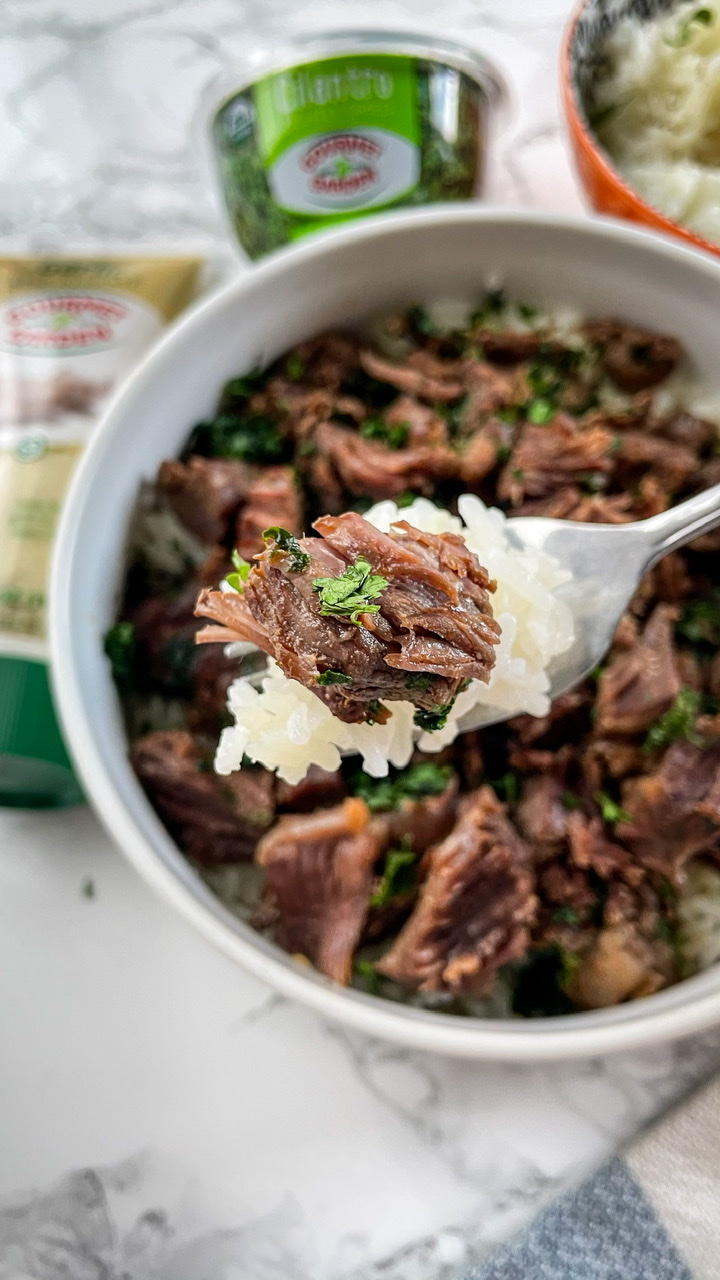 Instant Pot Barbacoa
I recently made this super tender and flavorful Instant Pot Barbacoa (Mexican Shredded Beef) dish and it was so good! This unbelievably tender beef dish is so versatile! I like to make a batch of this meat and then eat it with some rice and veggies, or use it for tacos, burritos, or even to make a super stuffed grilled cheese!
I used easy to find ingredients (stew meat, herbs, and citrus) and then let them cook together in either an Instant Pot or a slow cooker!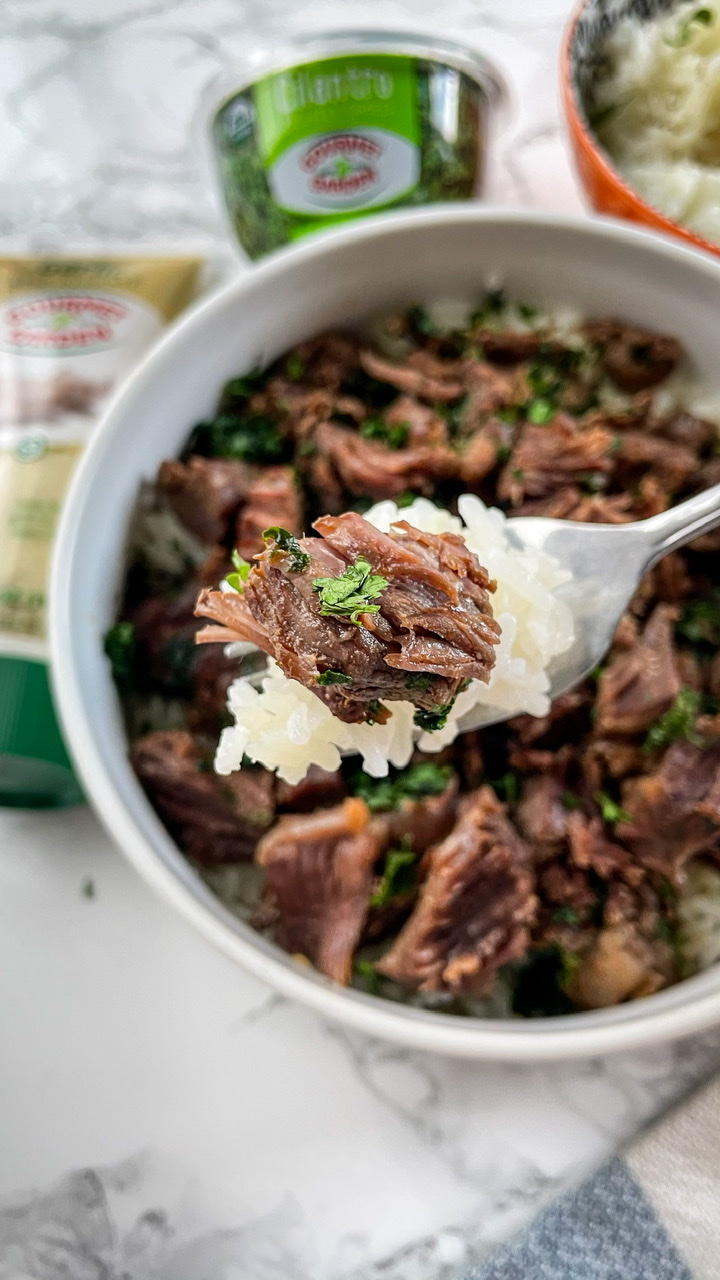 What is traditional barbacoa made from?
Barbacoa is actually a method of cooking meat. It is normally slowly cooked that produces tender and juicy results. I used my Instant Pot to achieve a "slow cooked" result in a fraction of the time.
What meat is Barbacoa?
Traditionally, barbacoa is made with beef from a cow's head, but you can use other cuts of meat, if that's not your thing. I used Beef Stew Meat, but you can also use a Beef Chuck Roast and cut it into smaller pieces. Cutting it into smaller pieces makes it cook faster.
Ingredients for Instant Pot Barbacoa:
Beef Stew Meat (or Beef Chuck Roast cut into 2 inch pieces)
Cooking Oil
@GourmetGarden ™ Garlic Stir-In Paste
sea salt
cumin
Black Pepper
Chipotle Pepper Powder
oregano
beef broth (low sodium)
orange or whole lime (juiced)
Dried Cilantro
Instant Pot Barbacoa
Instant Pot Barbacoa is an easy to make Mexican style shredded beef made in your instant pot. This recipe is full of flavor and delicious!
Course
bbq, dinner, lunch
Cuisine
American, Mexican
Ingredients
1.5

lbs

Beef Stew Meat

(or Beef Chuck Roast cut up into 2inch pieces)

2

tbsp

Cooking Oil

1

tbsp

Garlic Paste

1.5

tsp

Sea Salt

1

tsp

Cumin

1/4

tsp

Black Pepper

1/2

tsp

Chipotle Pepper Powder

1/2

tsp

Oregano

3/4

cup

Beef Broth

Low Sodium

1/2

Orange (juiced)

Or Whole Lime

1/2

tbsp

Dried Cilantro
Instructions
Instant Pot Instructions
Put all ingredients in the Instant Pot® EXCEPT for broth, orange juice or whole lime, and dried cilantro. Mix ingredients and hit sauté button!

Brown the meat on all sides then turn off sauté.

Add beef broth and cook on high pressure for 40 minutes.

Once it is finished cooking, manually release the pressure.

Stir in citrus juice and dried cilantro.

Lightly shred your meat, serve over rice, or add a tortilla and serve w/ sides for a taco spread. Enjoy!
Slow Cooker Instructions
Follow steps 1 and 2 above, except you will brown your meat with spices and oil in a pan on the Stove.

Transfer meat to a slow cooker and add broth. Cook on high for 4 hours or cook on low for 6-8 hours.

Lightly shred the meat and add in citrus juice and dried cilantro. Mix and enjoy!
Keyword
beef, instant pot