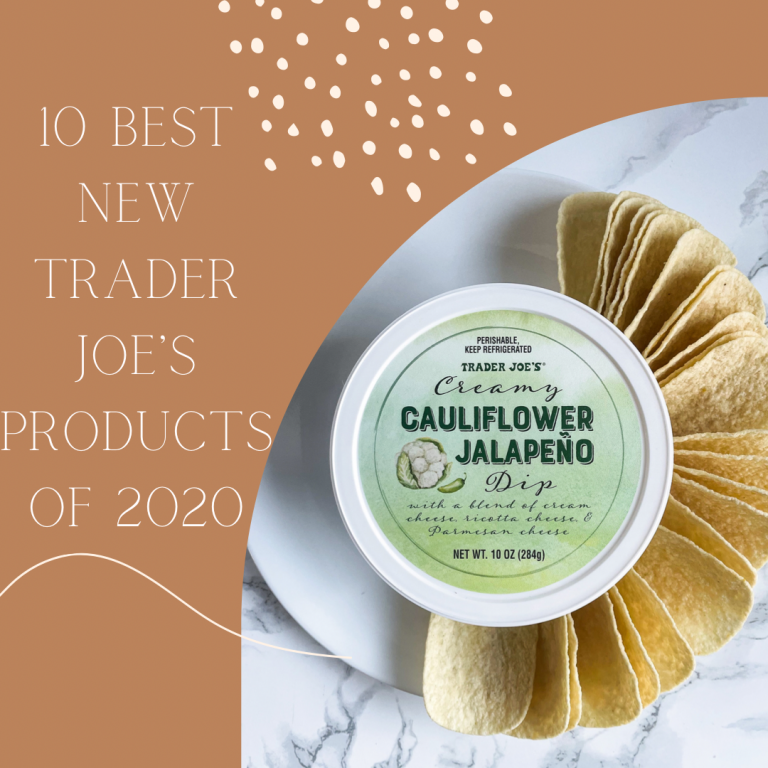 10 Best New Trader Joe's Products of 2020
Oh wow, WHAT a year! I spent the majority of this year pregnant and cooped up in the house, so I didn't really have many new experiences. The highlights of my year, well, besides having a baby and getting married (haha), were all the yummy food that I got to eat! I do about 95% of my grocery shopping at Trader Joe's and always seek out the new items. I didn't try every new product this year, so this "10 Best New Trader Joe's Products of 2020" list is only a list of what I actually tried.
Also, I have more of a savory palate so this list is tailored to my food preferences, but you might be surprised with the results! I was only able to get photos of the items that are currently in stock, but I have added a link for each product to take you directly to the Trader Joes website so that you can read more.
What are the most popular items at Trader Joe's?
I am in a lot of Trader Joe's groups on Facebook and one thing I notice is that their frozen foods and snacks seem to be the majority of people's favorites! Below are my favorite products that came out in 2020!
10. Brazilian Cheese Bread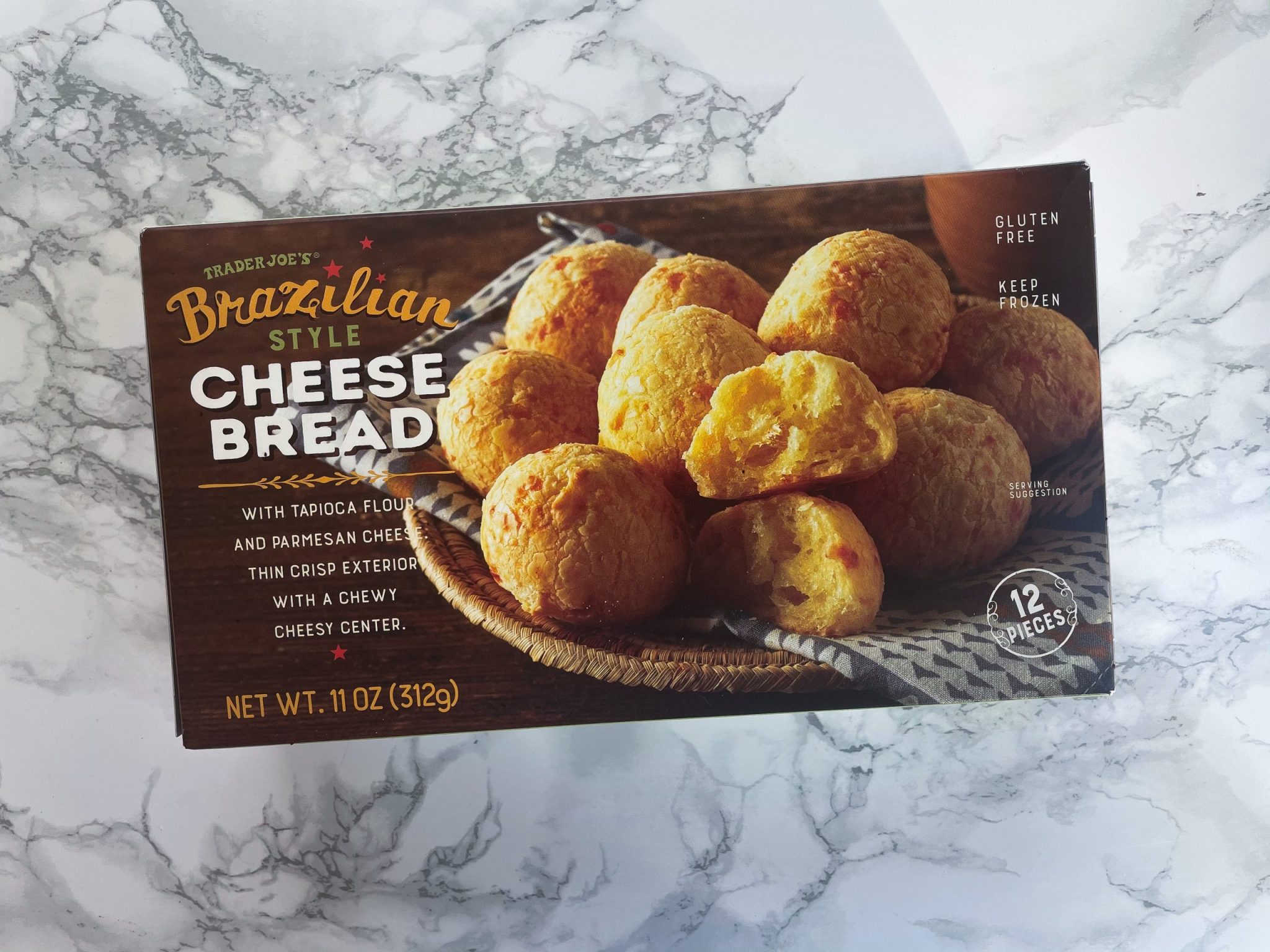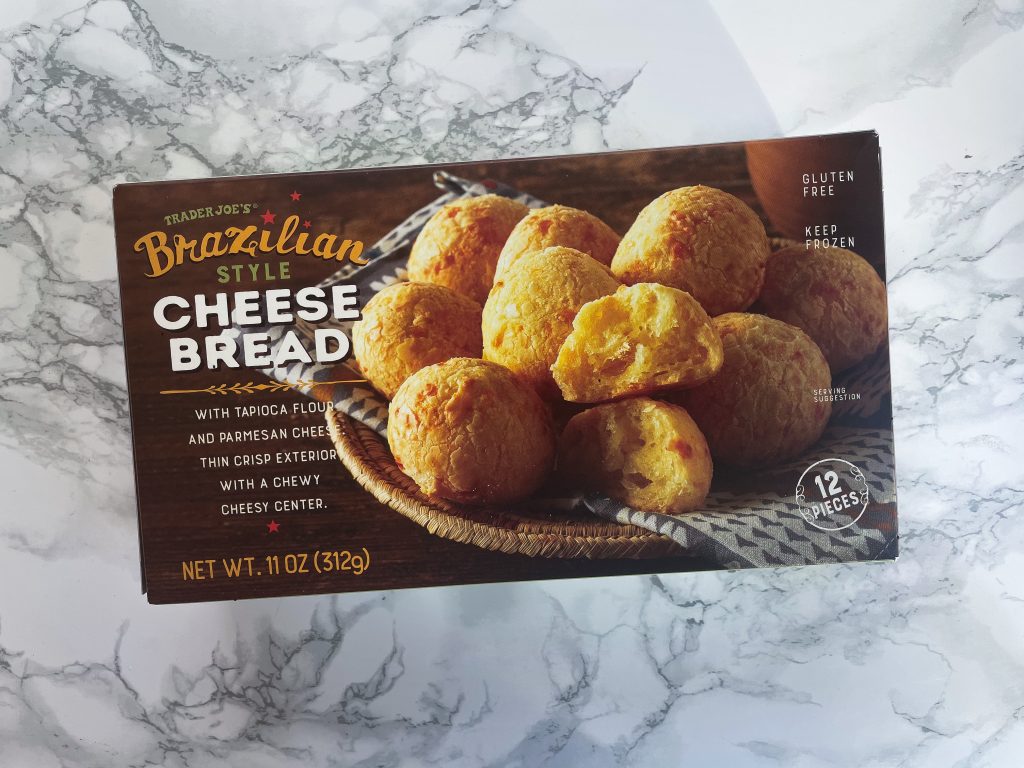 https://www.traderjoes.com/digin/Post/Post/brazilian-style-cheese-bread
I loved this bread! These cute little puffy bread buns are made with tapioca flour, so they are naturally gluten free, and they have cheese baked right into them which makes them super cheesy. THINK: light poppable cheesy bread ball! Who could hate that? And actually I read a lot of people didn't like these, but I feel like those people must have expected a mozzarella stick or something and just didn't appreciate this for what it was. I have actually made these homemade, and the Trader Joe's version is super delicious! Price – $3.99
9. Corn Poblano Chowder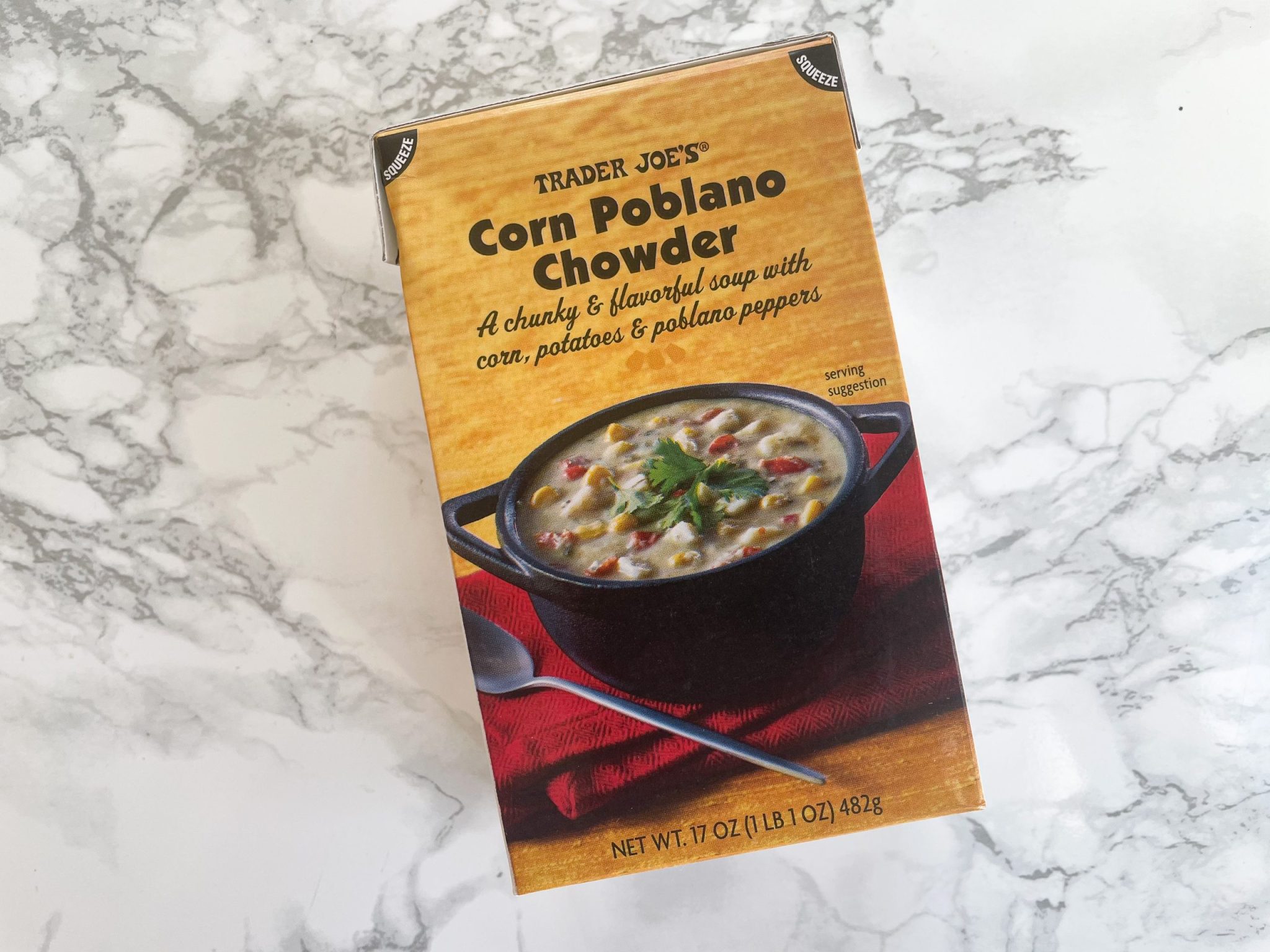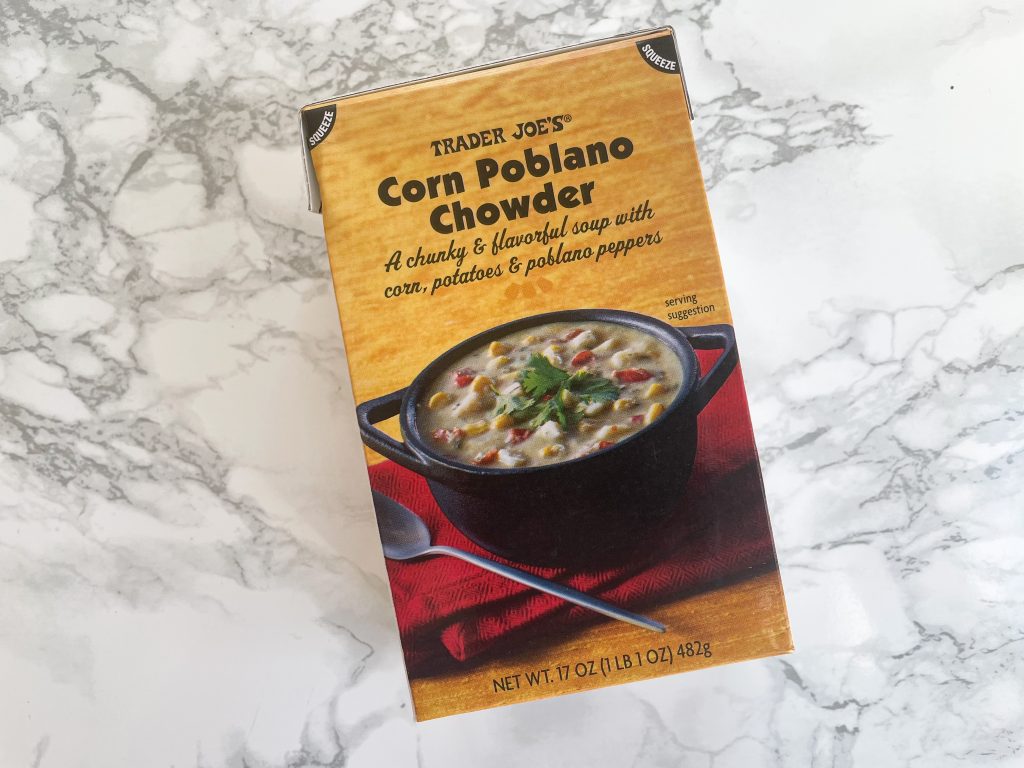 https://www.traderjoes.com/digin/post/corn-poblano-chowder
This yummy chowder came out last winter and I fell in love right away. I am partial to anything with poblano peppers in them, so it didn't really take much. I loved this warm creamy chowder and it has just the perfect kick of spiciness! You can bulk this up by adding some grilled chicken sausage to it, or just eat it as is! It makes an easy and affordable lunch option and who doesn't like that?! $1.99
8. Lemony Arugula Salad Kit
https://www.traderjoes.com/digin/post/lemony-arugula-basil-salad-kit
This is a seasonal summertime item and it absolutely HITS with a steak and some plantains on the side! I love the spiciness of arugula and it does a great job breaking up heavy meals! The lemony dressing is delicious! This also goes so well with some chicken breast or a pork loin! For $3.99, all you need to do is pour it into a bowl, add the dressing, and mix!
7. Sea Salted Saddle Potato Chips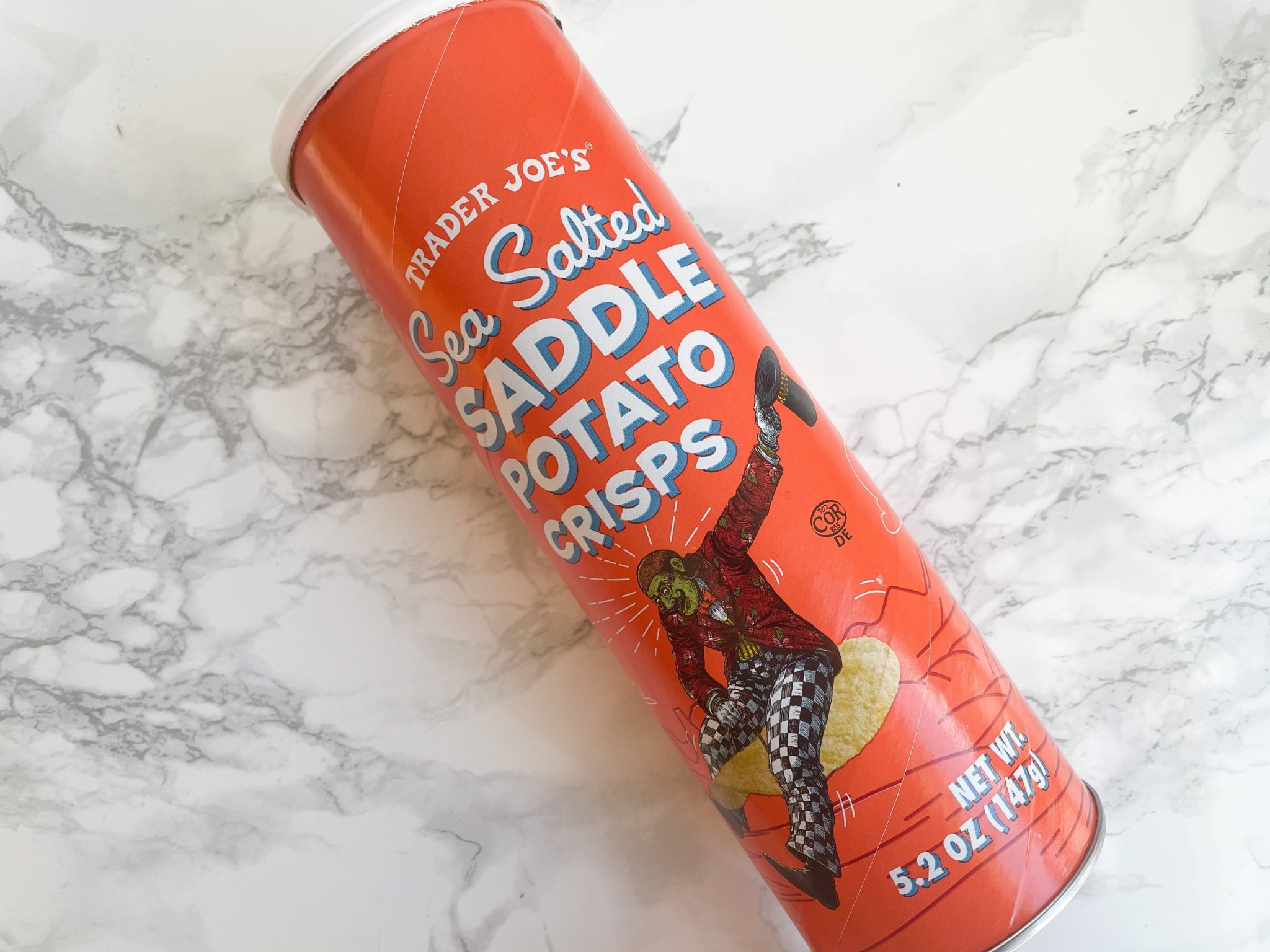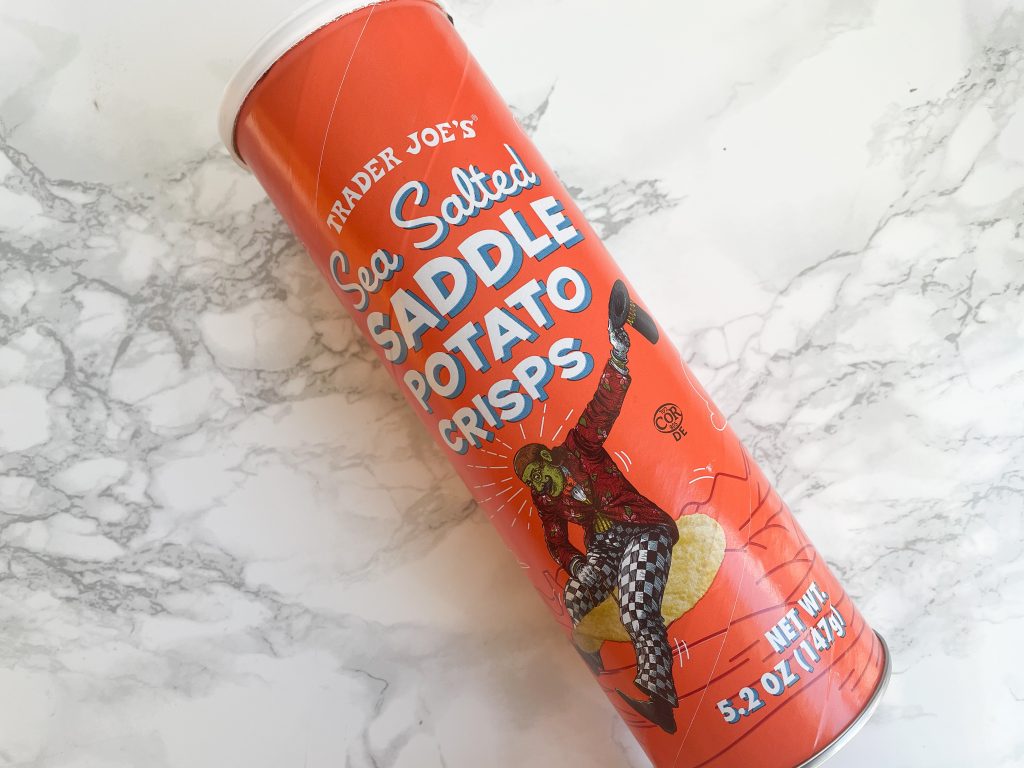 https://www.traderjoes.com/digin/post/sea-salted-saddle-potato-crisps
I almost don't want to make a big deal about these because if everyone knew how good these are, they might be sold out when I need them. These are obviously "inspired" by Pringles, but for some reason, I just think of them as better quality since they are made by Trader Joe's. These are the perfect durable chip to dip into all of your favorite dips. They are basically just perfect. Plus, I am one of those "I love plain potato chips" people. Call me vanilla, but if I had to choose just one kind of chip to eat for the rest of my life, I would definitely choose plain. Price $1.49
6. Creamy Cauliflower Jalapeño Dip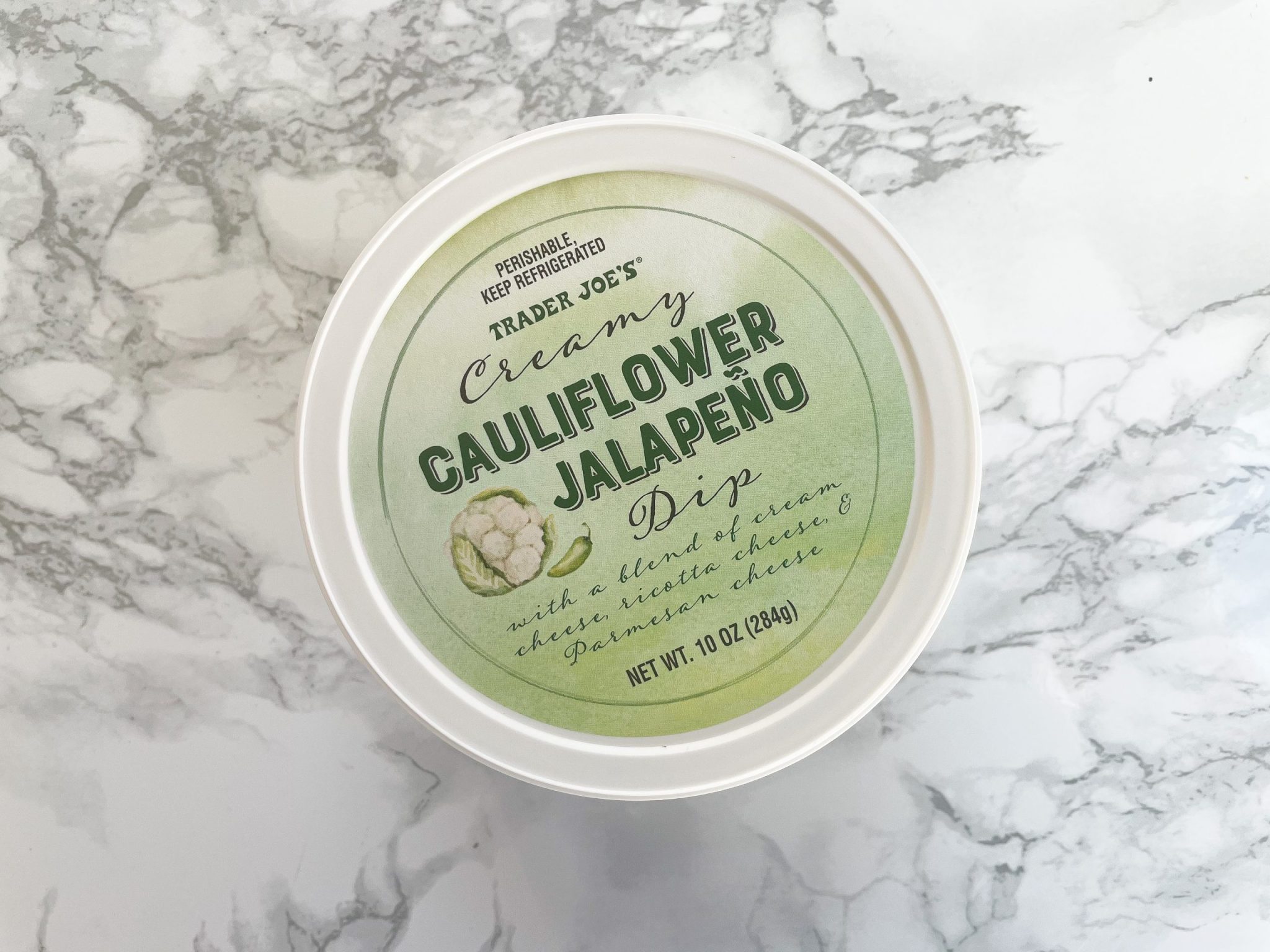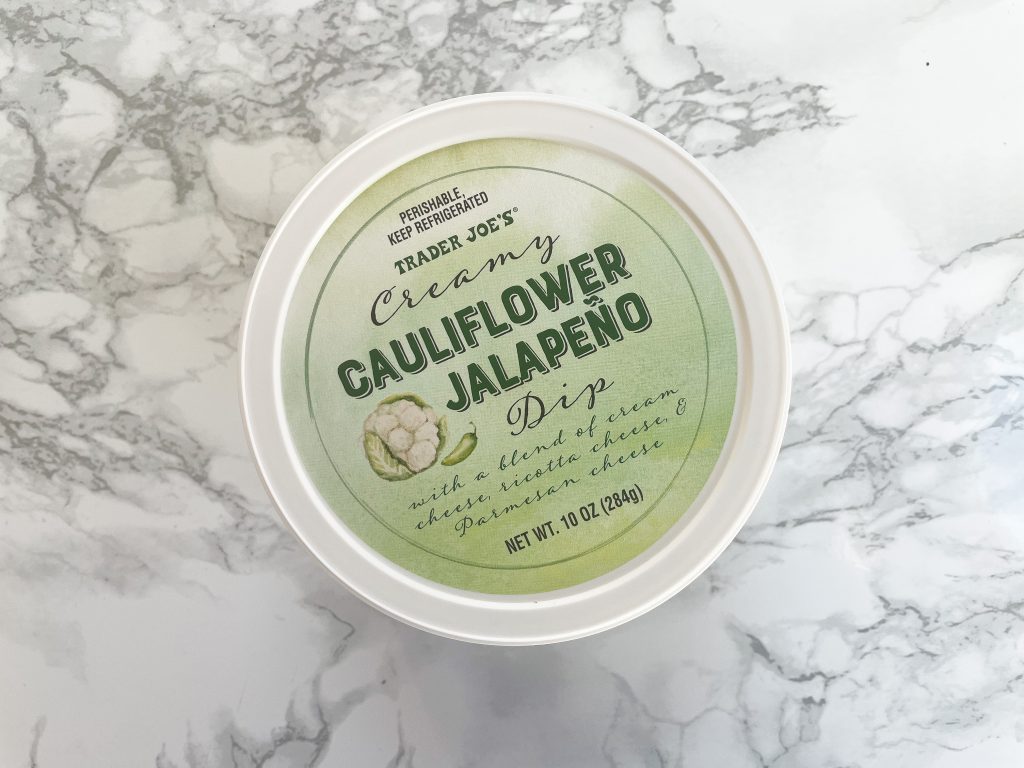 https://www.traderjoes.com/digin/post/creamy-cauliflower-jalapeno-dip
I like to use the Saddle Chips that I mentioned above with this dip specifically. It is a perfect match! This dip doesn't taste like cauliflower, but I like knowing that it is in there! Gives me permission to eat way more than the serving size! It has a slight kick because of the jalapeño but all in all it is just a tasty creamy dip, and honestly that is all I really want in a dip. Please be tasty and please be creamy! And please don't break my chip! $3.49
5. Kale Gnocchi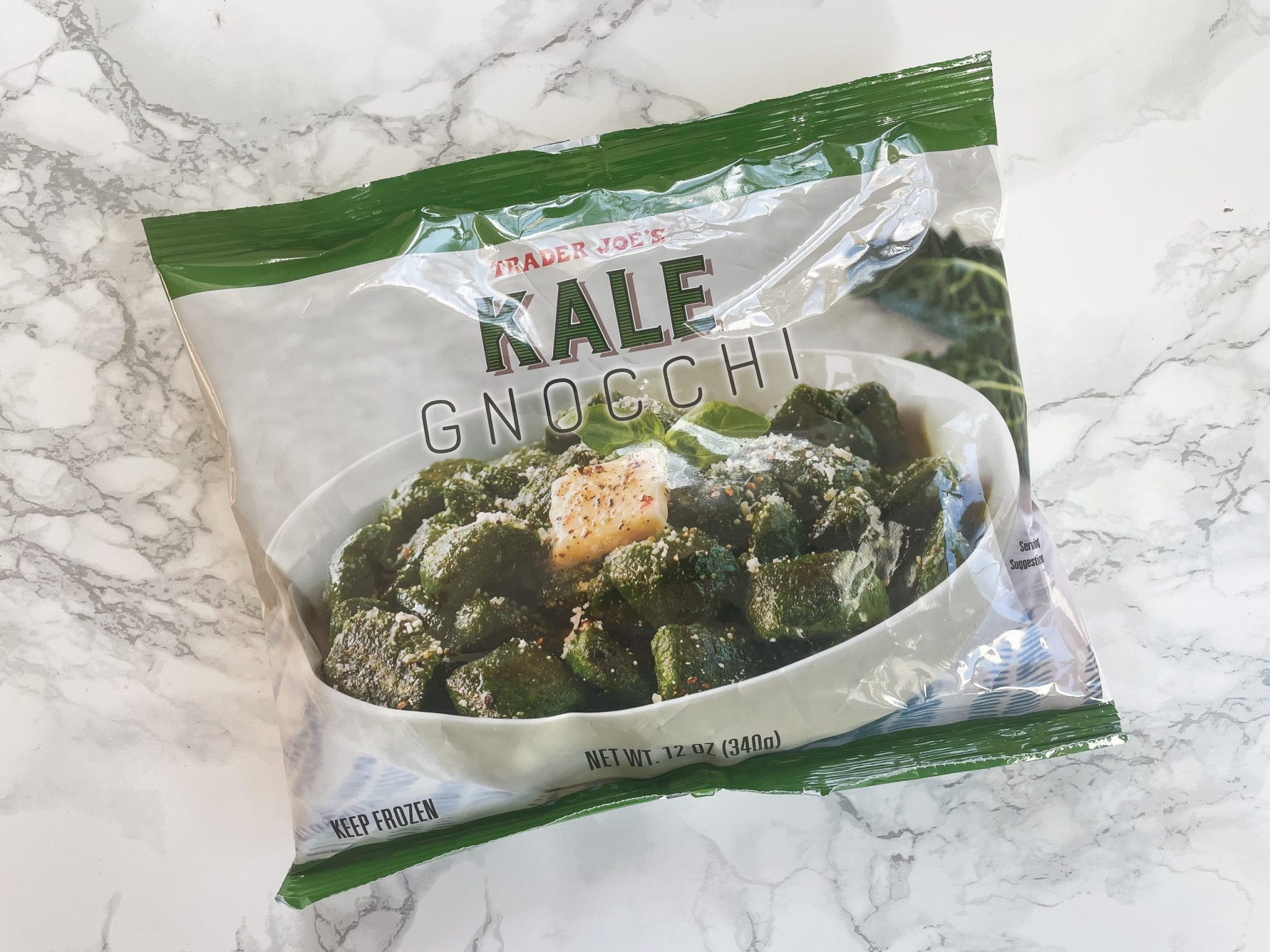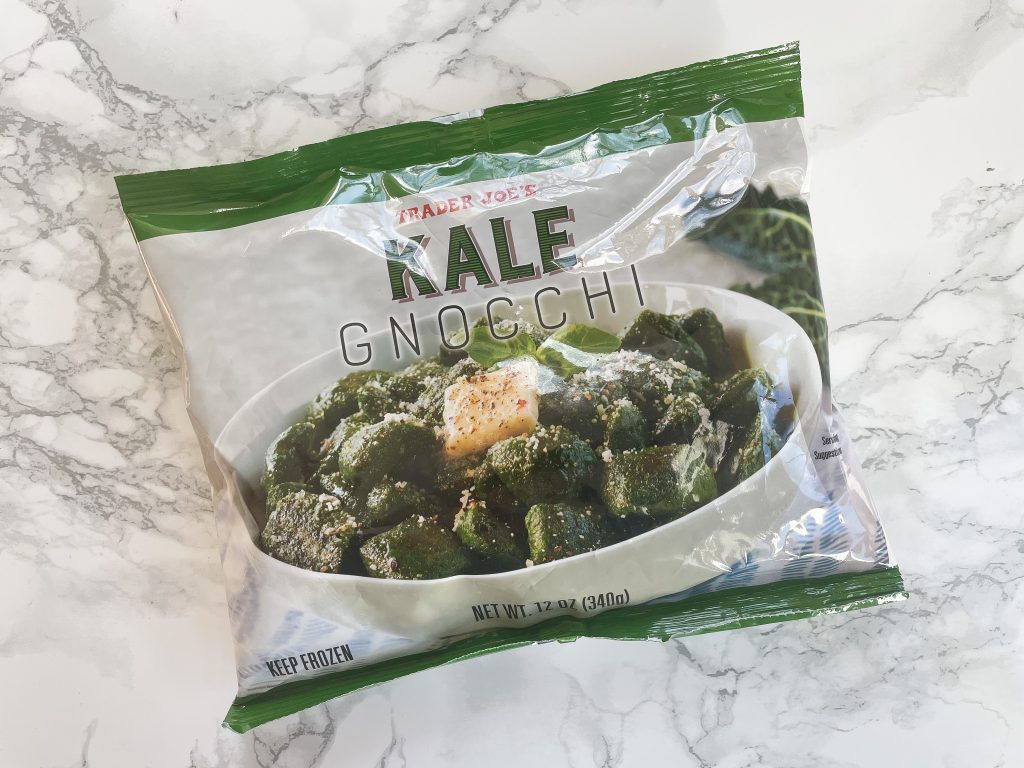 https://www.traderjoes.com/digin/post/kale-gnocchi
This was probably the first new product I tried this year. Everyone has heard of cauliflower gnocchi, right? The cauliflower gnocchi is so wildly popular, it even has it's own instagram account. So when I heard about Kale Gnocchi, I definitely got excited! I bought 3 bags right away and made all sorts of yummy concoctions! My first batch was with a creamy cheese sauce and some chickpea pasta shells. I actually prefer these gnocchi to the cauliflower ones because they are easier to cook and they have a better texture. They do not get mushy due to the chickpea flour in the ingredients. Honestly, I could eat these at least once a week! Super satisfying and such a great quick meal option. Price $2.69
4. Pizza Seasoned Shredded Toscano Cheese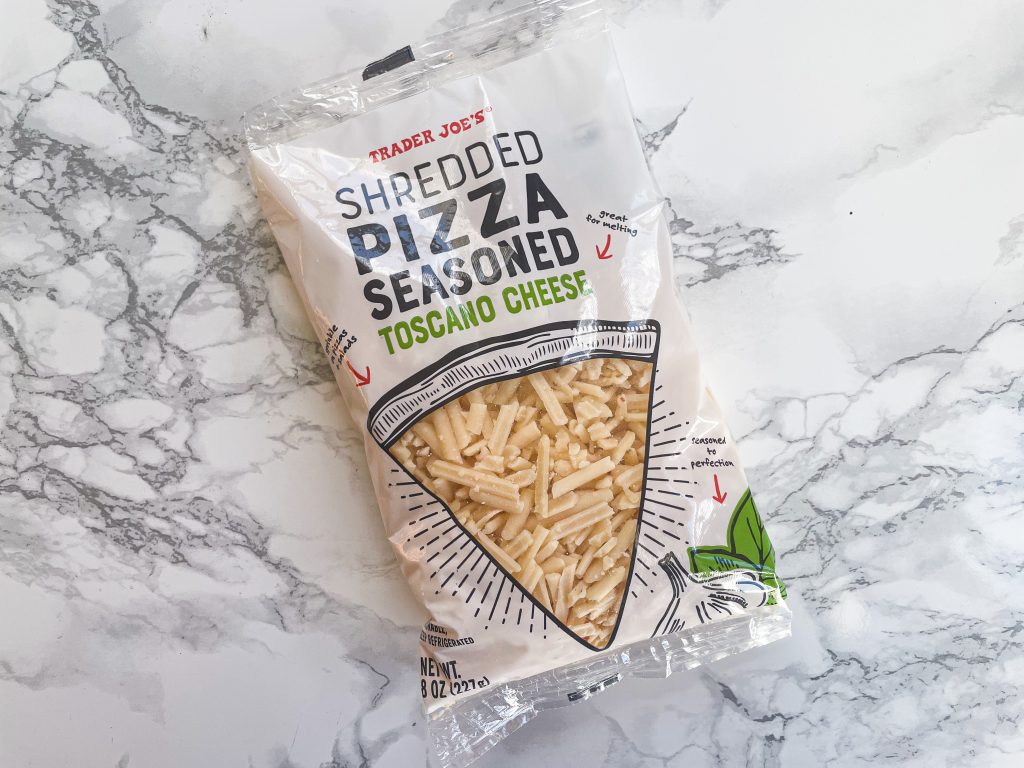 https://www.traderjoes.com/digin/post/pizza-seasoned-shredded-toscano-cheese
Yo! This cheese is delicious!! You don't even need to use a lot. I like to top my pizza with a layer of regular shredded mozzarella and then sprinkle this cheese on top! I am a fan of all of the Toscano Cheese at Trader Joes, in fact the Toscano with Syrah is my #1 Trader Joe's cheese, but I absolutely love this shredded pizza cheese for all my pizza needs! It will give your pizza so much flavor with such little effort! THIS is an absolutely must for pizza night! $4.49 and just remember, a little bit goes a long way!
3. Bulgogi Beef Fried Rice with Kimchi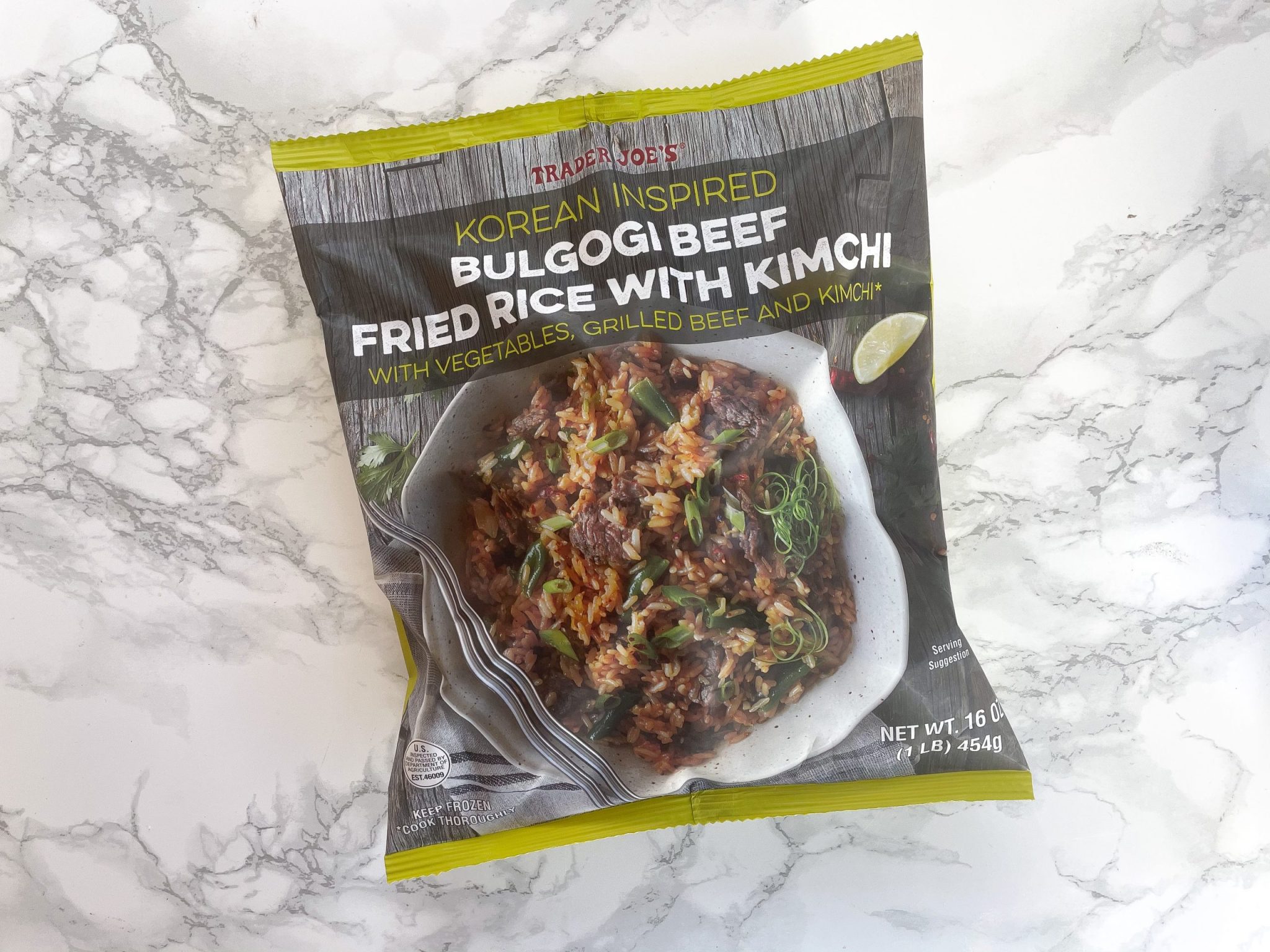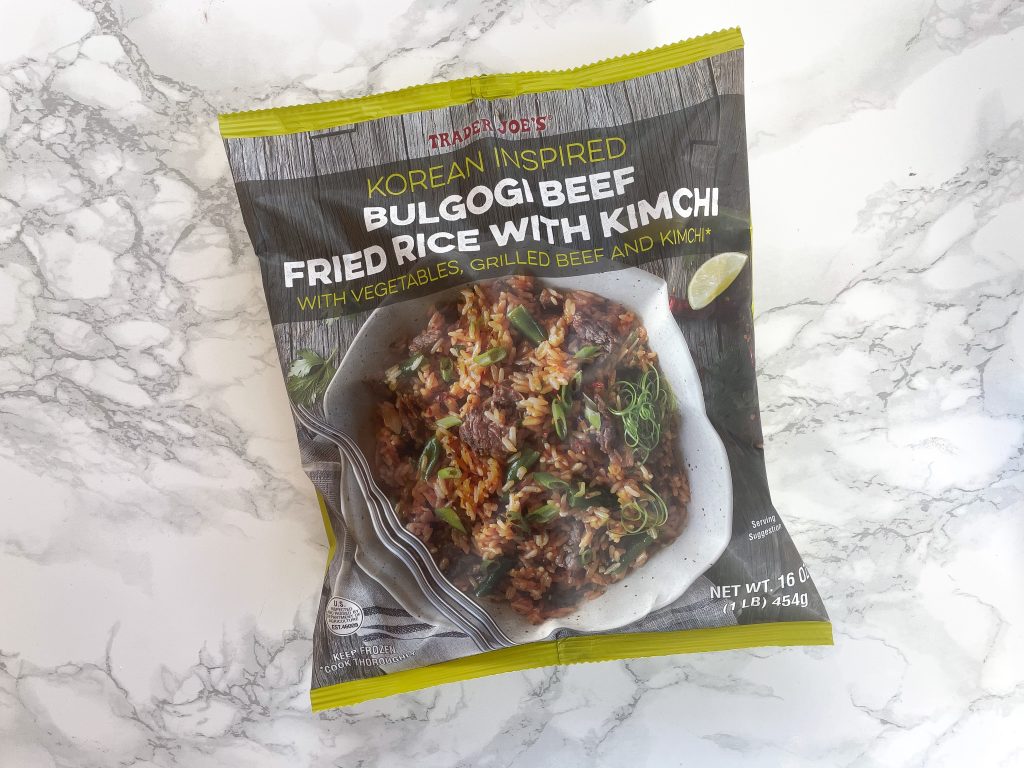 https://www.traderjoes.com/digin/post/bulgogi-beef-fried-rice-with-kimchi
Here is another wonderful quick meal option! Ok, so I am rating this rather high, but I do wish there was more beef in it. HOWEVER, it is so frickin' tasty that I am willing to overlook that I am eating mostly rice. The flavors are so good! Also, the kimchi in it makes me feel like I am eating something healthy! You can make this super over the top by adding Trader Joe's frozen Korean Short ribs to this meal. This way, you will get enough beef, and then you can half the rice portion in the bag. This bag is $4.99, but makes a much cheaper option than ordering Korean take-out.
2. Grainless Cassava and Coconut Tortilla Chips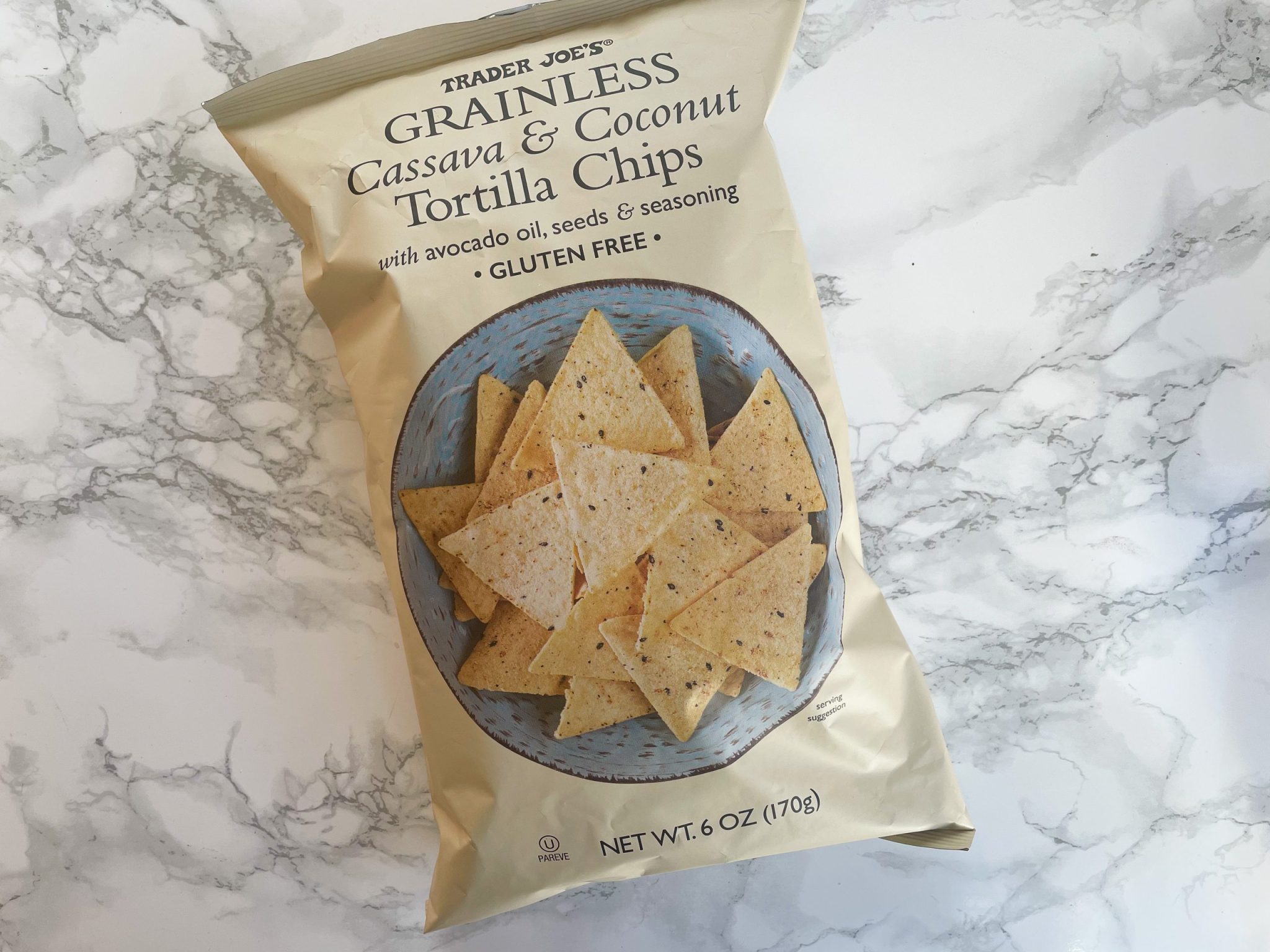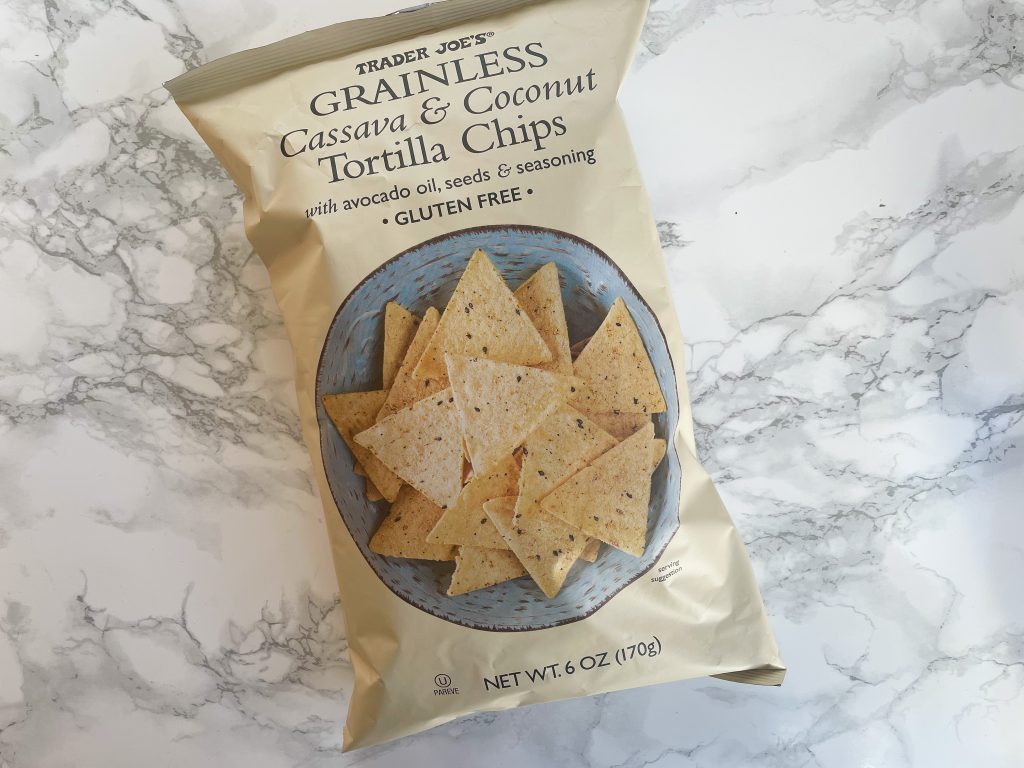 https://www.traderjoes.com/digin/post/grainless-tortilla-chips
I used to follow a paleo diet, and so anything "grainless" stands out for me. I tried these because 1 – grainless is cool and 2 – I love anything cassava and fried! These are my favorite tortilla option at Trader Joes by far and I probably go through a bag of these a week. I should probably lay off of them for a few weeks, so I can make room for some other food, but I cannot stay away. I am addicted. They have seeds in them that make them nice and crunchy and they are just super satisfying. I eat these on "Taco Night" in place of taco shells, or sometimes I dip these in the Creamy Cauliflower Jalapeño. A great big nacho platter is in my future soon, and these will definitely be included! $2.99
1. Gingerbread Sandwich Cookies
https://www.traderjoes.com/fearless-flyer/article/5665
I started this list saying that I have a savory palate because I wanted you all to understand that if there was any dessert food on here, that it must be very good just to be on this list. And these are actually my number 1 pick for the whole year! Do you know how many new items I tried this year? A lot! I don't know if that somehow makes me an expert, but I am pretty close and I take food pretty seriously. 🙂
These Gingerbread Sandwich Cookies are so amazing! I raved about them on my instagram stories, I raved about them to my friends, I raved about them via text message, I loved them! Gingerbread is a little savory as far as desserts go, and then the cream inside just hit this little sandwich cookie out of the park. These were seasonal, and they did not last, so that was probably for the best. If you see these next year, buy them, you will not be disappointed!
And that concludes my list that literally no one asked for! 🙂 Thanks for reading! -Erin
*This blog post is not in any way affiliated with Trader Joe's and all opinions are mine and mine alone!*
Let's connect on Instagram! ⬇️