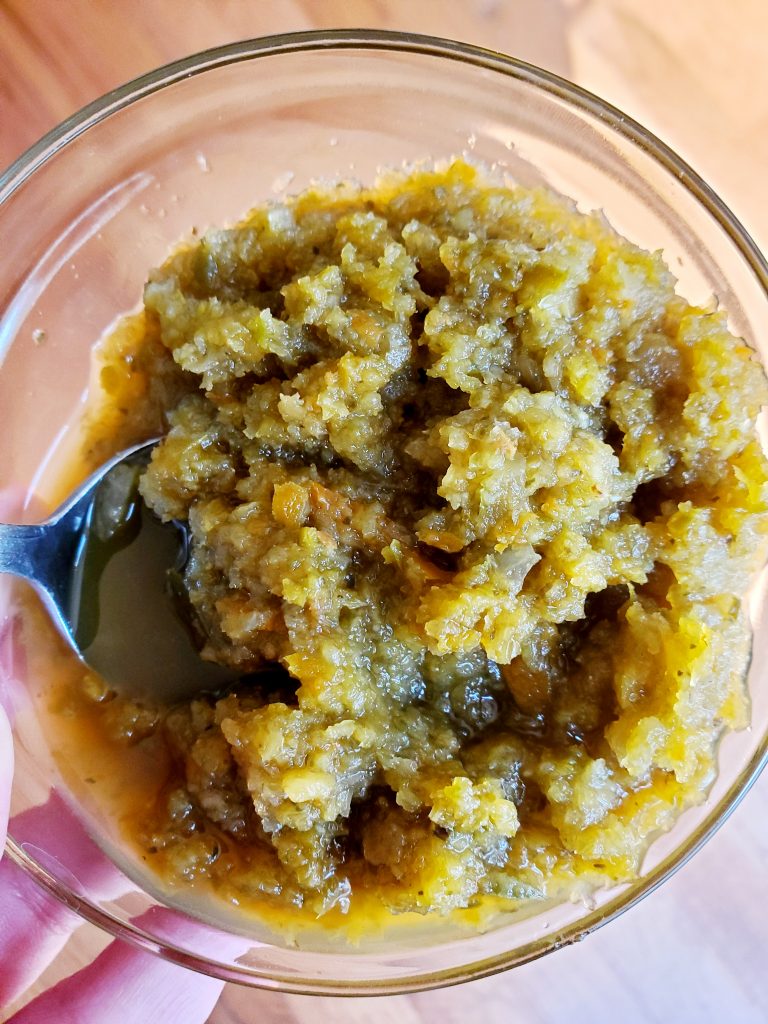 Sofrito
This delicious mix of vegetables and herbs is the most important element to Puerto Rican cuisine. It is like the mirepoix in French Cooking. We use Sofrito to flavor meat, beans, vegetables, and rice. Every family makes this recipe a little different, but I love the way my mom makes it so I am sharing it here. Some of these ingredients cannot be found in a regular grocery store, but you can definitely find them at Latin and Asian grocery stores. Honestly, once you find the ingredients, it is so easy to make this and it lasts for a really long time. I've had one container in my fridge for at least a month with no issues of mold. I have another container in my freezer waiting to be defrosted. All you have to do is cut the veggies in chunks, no dicing required because the food processor does the work. I am really encouraging you to make this because I know you will love it so much, just like I do!
Ingredients:
4 large Onions
4 large green peppers
2 large red peppers
1/2 lb Aji Dulce (if you cannot find this, add one more red pepper)
20 – 30 cloves of garlic (my mom uses 30!!!)
30 leaves of Recao (if you cannot find this, use 1 – 2 large bunches of cilantro)
Remove seeds from the peppers and Aji dulce. Mix all ingredients in a food processor and add to containers. Then freeze. This makes 4 to 6 cups of sofrito.