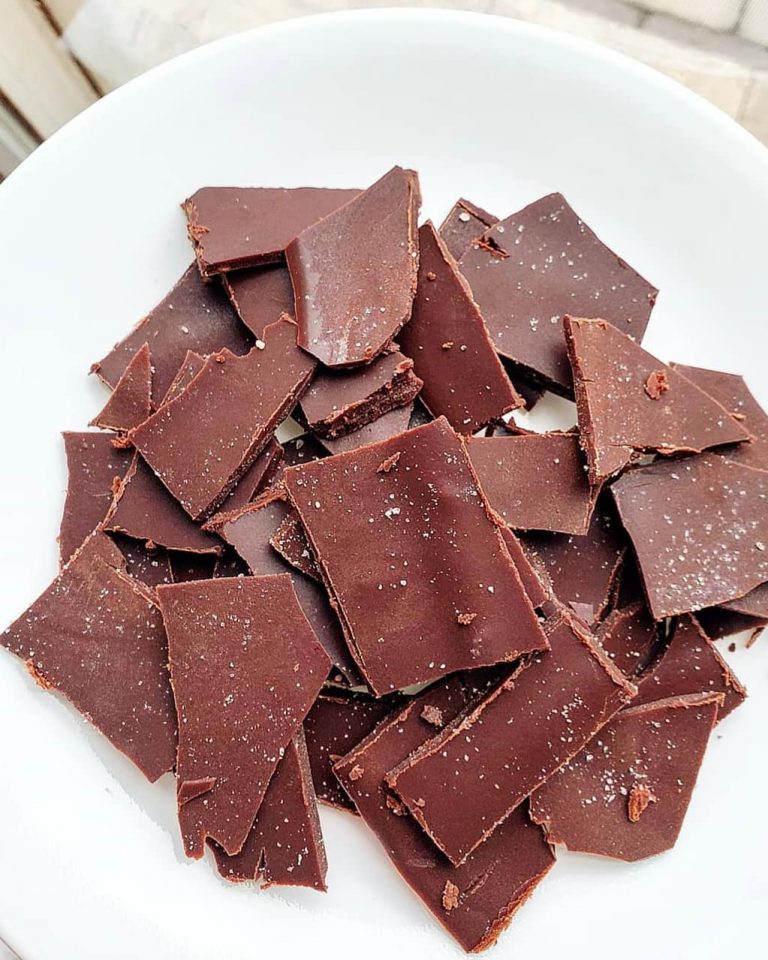 Paleo Dark Chocolate
| FREEZER CHOCOLATE | Maybe you are similar to me and you like to nibble on pieces of dark chocolate straight from the freezer. Mmmmm! Or maybe you just want to make sure the ingredients in your chocolate are good for you! I created my own 4 ingredient dark chocolate bars and added some Sea Salt on top! There is a lot of good quality chocolate on the market, but it's a bit pricey, so why not make it at home? It is so easy!
Ingredients:
1/2 cup Coconut Oil
3/4 cup Unsweetened Cocoa Powder
4 tbsp Maple Syrup (#keto substitute below)
1/2 tsp Vanilla Extract
Optional – Sea Salt to sprinkle on top.
**you can substitute the Maple Syrup with stevia or lakanto sweetener. Add little by little until desired sweetness is achieved.
Directions:
Melt coconut oil in a small saucepan on low heat.
Add the remaining ingredients (except for salt)
Add to parchment paper lined baking sheet. (Optional..sprinkle with sea salt)
Stick in the freezer for an hour.
Break into pieces
Store in the freezer.