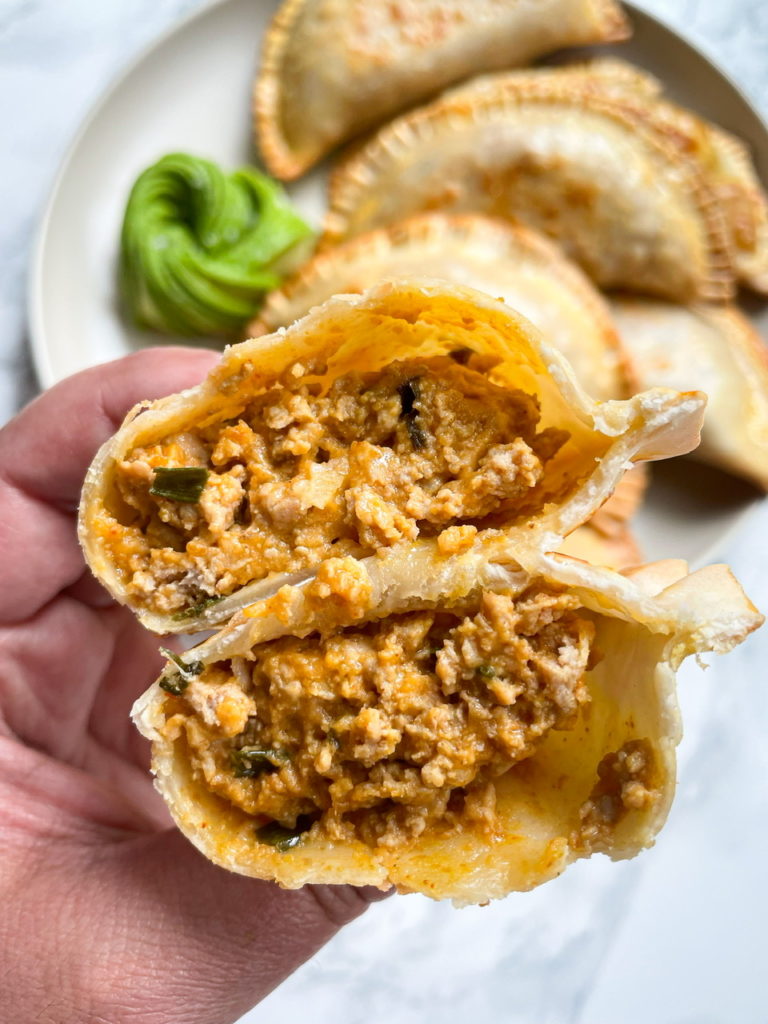 Cheesy Turkey Pumpkin Empanadas
Wow, I have not posted in a bit. And I know that the key to success is consistency, but things have been a bit busy over at our house and we are preparing to move. So, yeah, consistency has taken the back burner, but slowly I am getting into full blown Autumn cooking mode! Last weekend I made these Cheesy Turkey Pumpkin Empanadas, and they were so good. It is similar to a turkey and pumpkin chili, but I made it less spicy so that I could share some with my toddler. Yes, toddler. She is officially one years old. Time has just been flying by.
I love making empanadas year round, and one of my favorite parts about empanadas is that you can fill them with just about anything. Growing up, my family always ate empanadas, mainly with beef, and always fried. I baked these and added an egg wash to get them a nice golden color. Frying tastes delicious, but my lifestyle lately is more of "set it and forget it" than hovering over a pan full of hot oil. These empanadas are totally kid-friendly, but I feel like the adults will likely not want to share.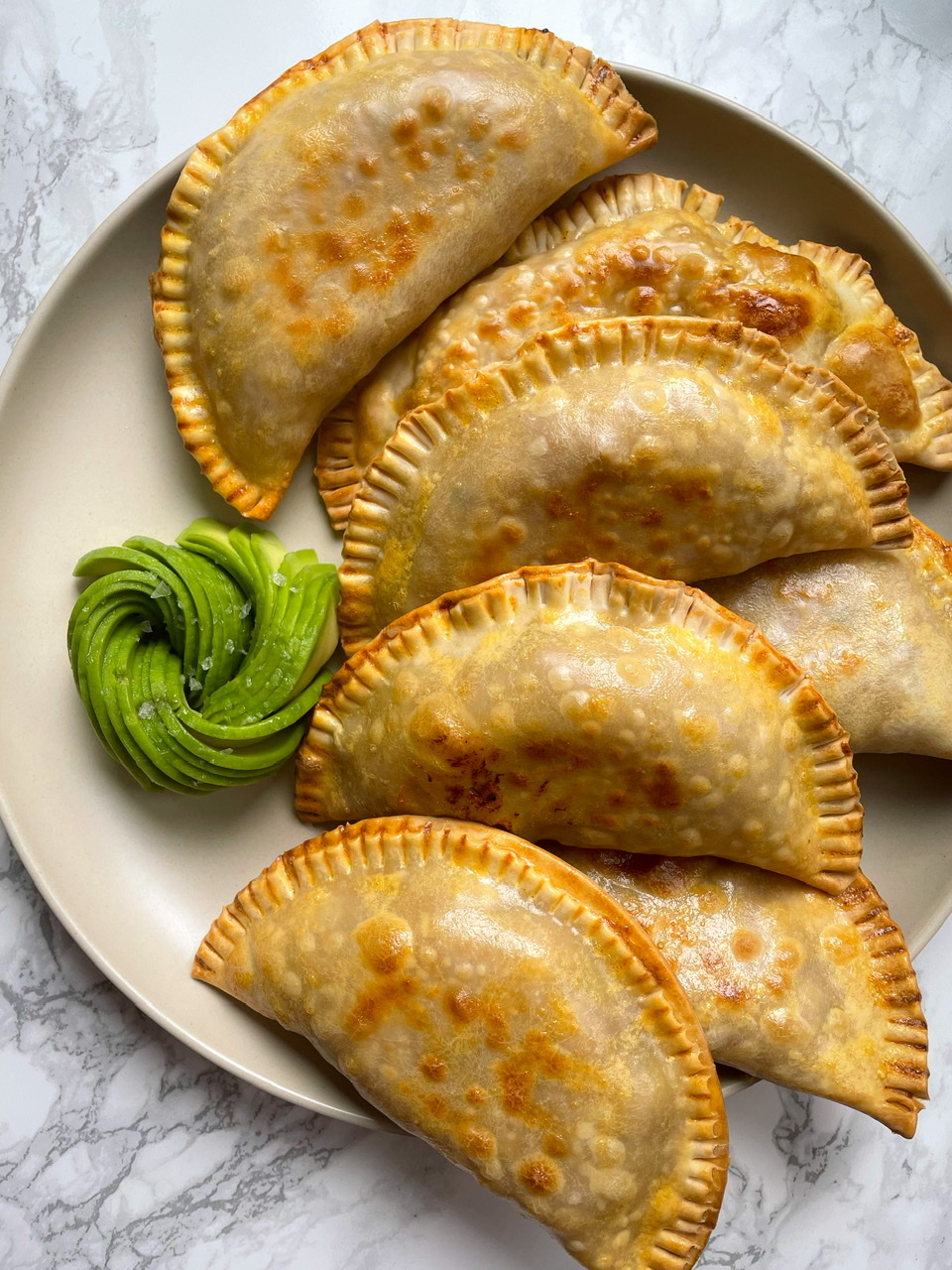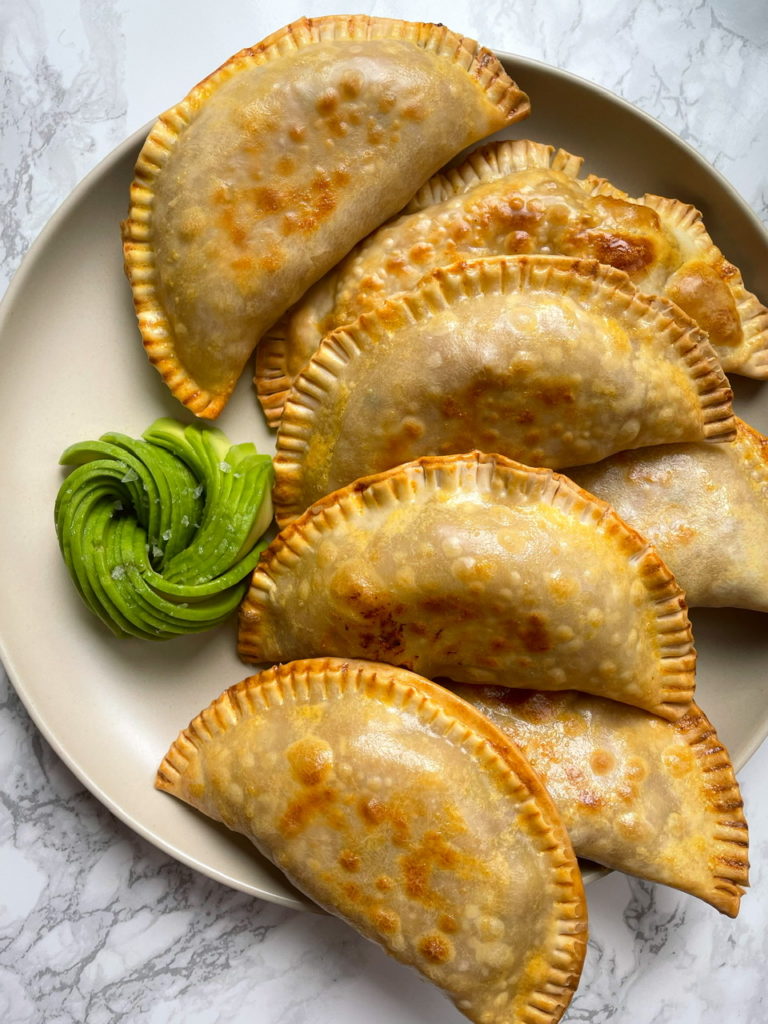 Ingredients for Cheesy Turkey Pumpkin Empanadas
ground turkey
green onions
garlic
poultry seasoning
cumin
chipotle powder
mexican blend shredded cheese
egg
empanada discs
What is usually in an Empanada?
Empanadas are cute little pockets of dough that are usually filled with some kind of protein. They also normally have at least one or two vegetables. Empanadas are popular in Hispanic culture, and are eaten all across Latin America and Spain. Different countries have different traditional fillings.
Can you bake Cheesy Turkey Pumpkin Empanadas?
Yes you can! Once you prepare all of the empanadas, add them to a parchment paper lined baking sheet, top them with an egg wash and bake them at 375F for 20 – 25 minutes. After 17 minutes, flip them over so that they can get brown and bubbly on top, too!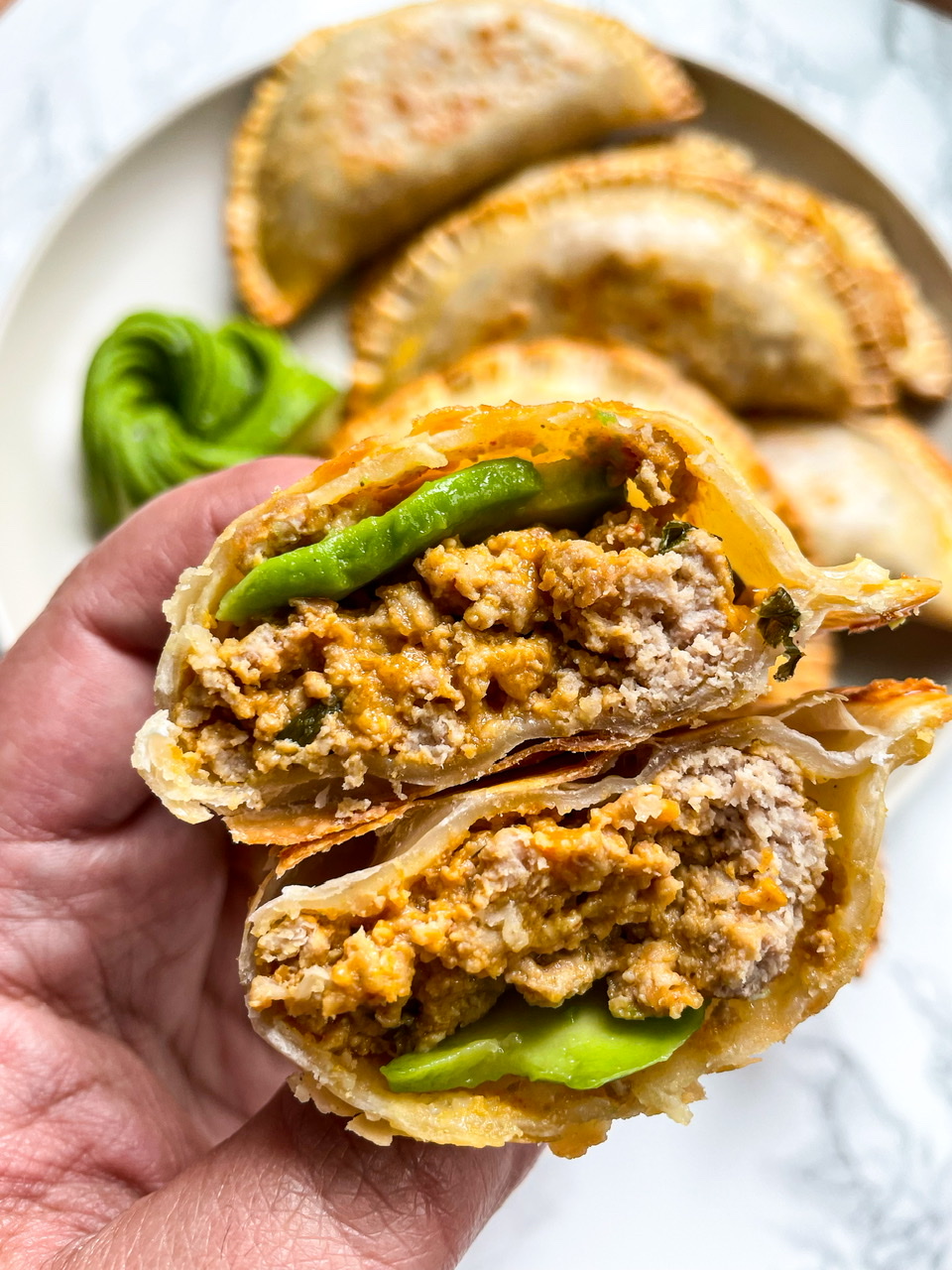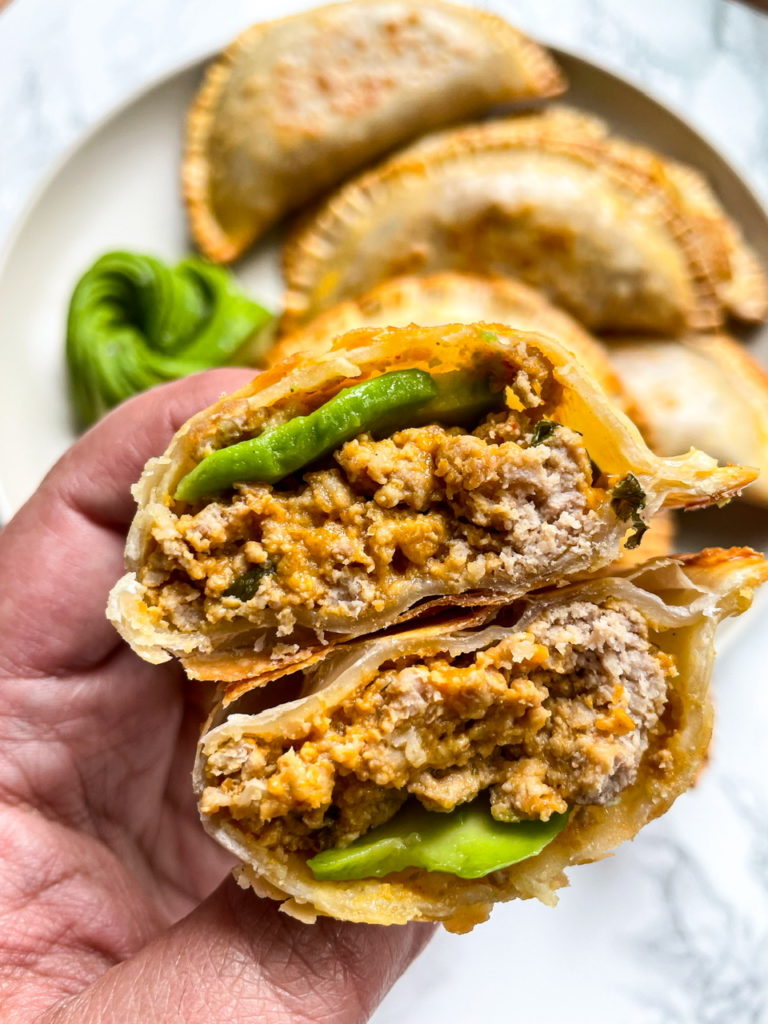 If you like this recipe, you might also like:
Turkey and Gravy Stuffed Potatoes
Cheesy Turkey Pumpkin Empanadas
Course
Appetizer, dinner, lunch, Side Dish
Ingredients
1

lb

Ground Turkey

I prefer dark meat because it is juicier

1/3

cup

Pumpkin puree

3

Green Onions

White and light green parts, diced

1

tbsp

Garlic

minced

1.5

tsp

Poultry Seasoning

with salt. If it doesn't have salt, add 1/2 tsp salt and reduce poultry seasoning to 1 tsp

1

tsp

Cumin

1/4

tsp

Chipotle powder

chili powder can also be used, but I love the smokiness of chipotle

1

cup

Shredded Mexican Blend Cheese

1

Egg

scrambled

2

Tsp

Oil

1

pack

Empanada Discs

La Fe or Goya makes them and they are in teh freezer section. Make sure to thaw the dough prior to cooking the meat.
Instructions
Add 1 tsp oil to a pan with diced green onions and minced garlic

One the mixture smells fragrant, add turkey and all of the spices

Cook through and then add pumpkin puree. Continue cooking for 5 more minutes and then turn off the heat.

Add mixture to a bowl, and then add cheese. Mix until the cheese is fully incorporated. Feel free to use even more cheese.

Remove one empanada from the package. Roll it out just slightly so the ends are soft.

Add 1.5 heaping tbsps to one side of the empanada. Fold over the over side of the empanada, so that it looks like a half moon shape. Use a fork to press the edges. Place folded empanada on a parchment paper lined baking sheet.

repeat with remaining empanadas. If you notice that the empanadas look too empty inside, add more filling.

Once all empanadas are folded and sealed, mix a scrambled egg with a tsp of oil. Use a pastry brush(or your fingers) to lightly glaze all of the empanadas, on the top and bottom. This will give them a shiny look when they are baked and helps them from not drying out.

Bake for 20 minutes or until golden brown! Enjoy