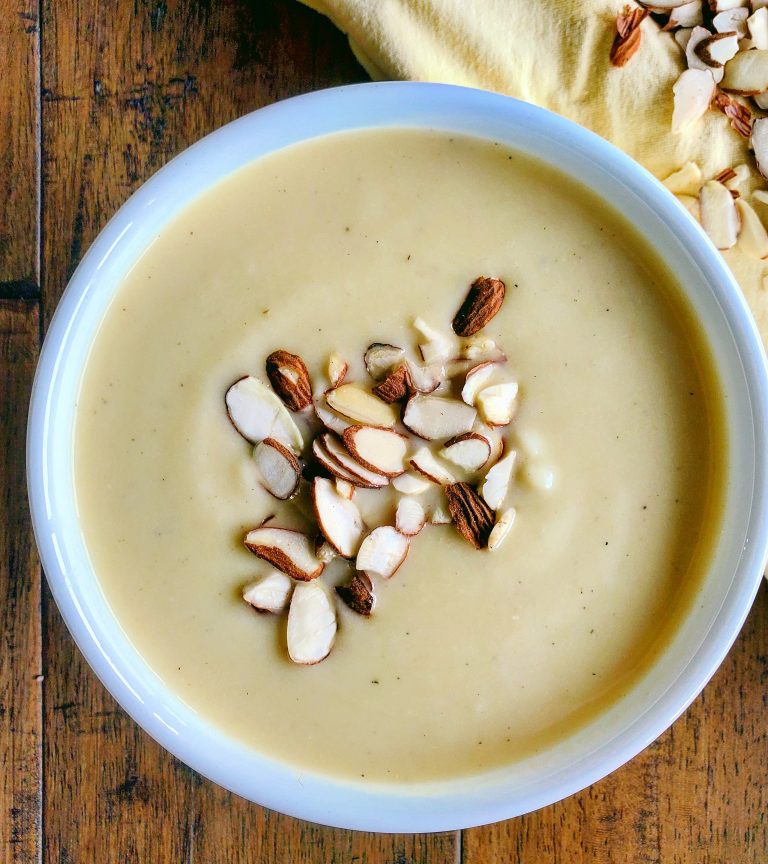 Instant Pot Creamy Celery Root Soup
| INSTANT POT CREAMY CELERY ROOT SOUP | 🥣 I was walking around my neighborhood last week and I stopped by @riverwardsproduce and saw a celery root that I just needed to buy. 👩‍🌾 So..I bought it, brought it home and turned it into a wonderful soup. Celery Root smells like celery when it is raw, but when you cook it, it has this wonderful nutty delicious flavor. Celery Root has a whole bunch of healthy benefits, but best of all, it is low in calories, low in carbs, and high in fiber! I loved cooking it in my Instant Pot because that means I can cook this while doing a bunch of other things. It is such a wonderful soup to whip up on a chilly day!
Ingredients:
1 tbsp Olive Oil or Avocado Oil
1.5 Medium Leeks, rinsed, thinly sliced and rough green parts discarded
1 tbsp minced garlic
2.5lbs of Celery Root, outer skin removed, and cut into small cubes
32 oz Chicken or Vegetable Broth
1/2 cup half and half, milk, or dairy free milk of your choice (you may choose to use 1 cup if you are not using half and half)

Directions:
1. Use the saute function of your instant pot (6qt or bigger) and cook the sliced leek with garlic until starting to brown. Stir frequently!
2. Turn off the instant pot. Add the broth and celery root and then seal the instant pot. Set the instant pot to High Pressure and cook for 18 minutes.
3. When Instant Pot completes the cooking, turn off instant pot. Do a quick release.
4. Remove cover and use an immersion blender to puree the soup until smooth. Once it is smooth, stir in the half and half or milk of your choice.
5. Season with salt and pepper.
*This post contains affiliate links