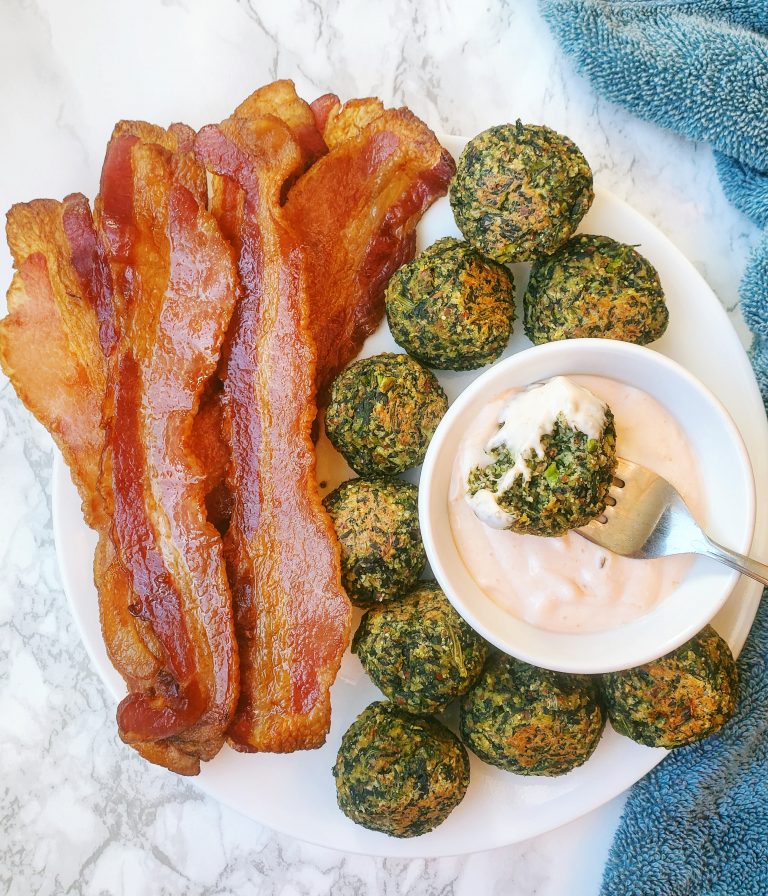 Meatless Spinach Balls
| SPINACH AND BACON | my favorite combo! 🌱🥓 Before choosing this name, I went through a few others. Ultimately I stuck with @spinachandbacon because it aligns with how I like to eat – a combination of treats and healthy dishes. I made these Spinach Balls because I wanted to have a veggie substitute when I was craving "meatballs". They are also super portable and great to keep in your fridge for meal prep. I enjoy eating meat, but I like options and I like creating new ways to eat my veggies!
Ingredients:
• 16 oz bag of frozen spinach, all water squeezed out. (I used my @elliesbest Nut Milk Bag to get all the water out. Use code "spinachandbacon" at elliesbest.com for a 10% discount)
• 1 tbsp olive oil
• 1/4 finely chopped green onion, about 5 green onions
• 1 tsp sea salt
• 2 tsp garlic powder
•1/4 cup nutritional yeast
• 2/3 cup almond meal
• 2 tbsp coconut flour
• 1.5 to 2 tbsp pesto (vegan or regular)
• 1/4 tsp dried rosemary, finely crushed
• Pinch of nutmeg
• 1/4 cup of water
• 1 egg
Directions:
Preheat oven to 375°F
Mix all ingredients together
Roll into balls
Place on parchment paper lined baking sheet
Cook for 13 minutes and then flip onto other side
Cook for 4 – 5 more minutes.
Serve with marinara sauce or dip of your choice!