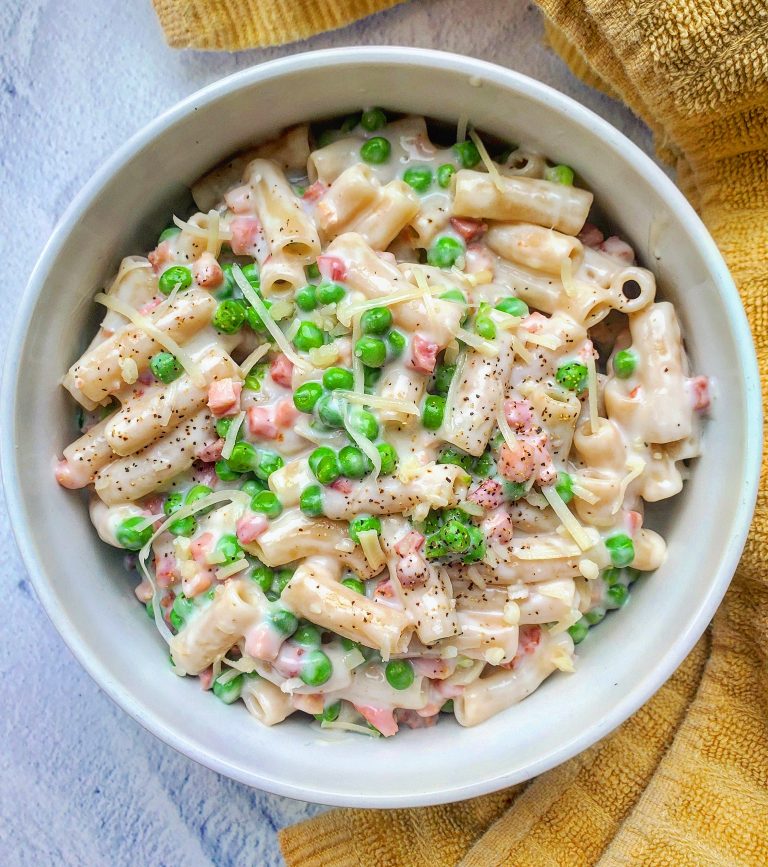 Penne with Pancetta, Peas, and Parmesan
PENNE, PEAS, PANCETTA, PARMESAN! Now say it 3 times fast! I have tons of frozen peas in the freezer after making a fried rice so I wanted to use them in a Springtime inspired pasta dish! I used the brown rice penne from @traderjoes, pancetta, frozen peas, milk, shredded parmesan, and a little gluten free flour to thicken the sauce. This was a huge bowl of comfort and happiness!
Ingredients:
8 oz Gluten Free Penne Pasta (I used Trader Joe's but I also like this brand.)
4 oz Diced Pancetta
1 cup Frozen Peas
1/2 cup Shredded Parmesan
1 cup Milk
1.5 tbsp starchy flour (arrowroot, tapioca or all purpose)
2 tbsp butter
Black Pepper
Directions:
1. Boil the pasta, drain, toss with olive oil and set aside
2. Add pancetta to a large pan. Cook until a few pieces have started to brown.
3. Add frozen peas and cook with pancetta for a few minutes or until pancetta is crispy and peas are heated through.
4. Add Pasta to a large bowl or large pot. Then add peas and pancetta on top.
5. Add butter to a medium pan on medium heat and let it melt.
6. Add flour, whisk the mixture, and let it bubble (about a minute) Then, whisk the milk in slowly. (This is called a Roux) Let it come to a simmer on medium high heat. Once you see it bubble, reduce heat and add the parmesan in slowly while mixing. Season with black pepper.
7. Add cream sauce on top of pasta, peas, and pancetta!
*This post contains affiliate links