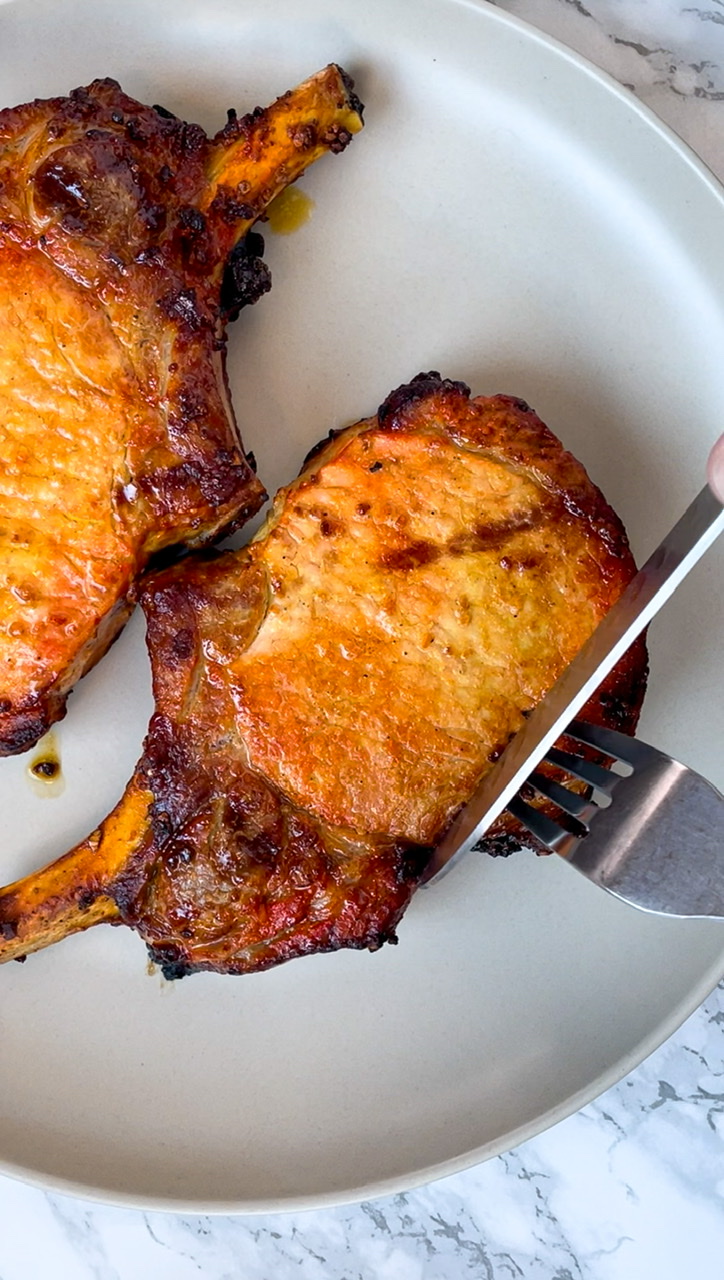 Air Fryer Pork Chops
I grew up with a mother who knows how to cook a pork chop. I know some other people who aren't as lucky. So many people have told me they never liked pork chops because they always thought they were so tough and dry. I am going to help you out by sharing my recipe for Air Fryer Pork Chops. Puerto Ricans are known for their pork cooking skills, and we cook pork chops really well!
I marinated these pork chops with all my favorite spices and a splash of vinegar! Vinegar is essential in the marinating process because it really helps to bread down the meat and make it tender. I recommend marinating these for at least 3 hours, but overnight would be better. If you are looking to make these for a weeknight meal, prepare the marinade the night before or at least before you go to work. Once work is over, these pork chops will be ready to pop into the air fryer.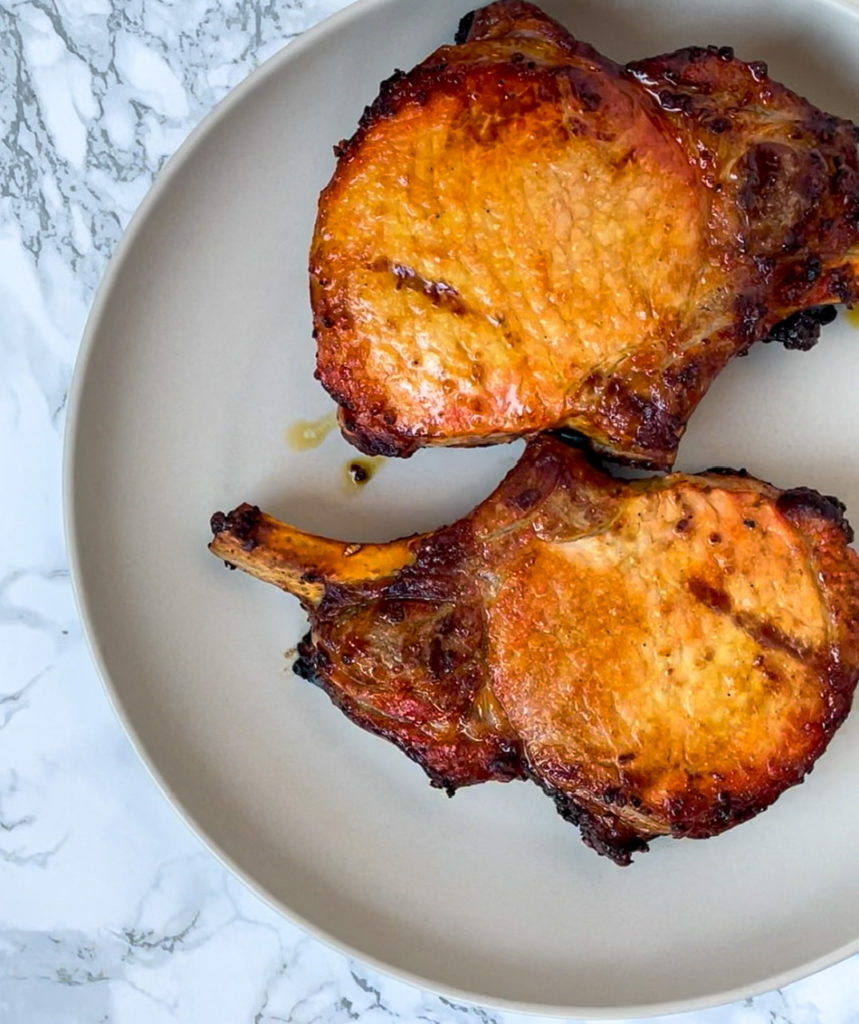 How long does it take to cook pork chops in the air fryer?
I cook these thick pork chops for 16 minutes. This produces a pork chop with a crispy outside and a soft, but fully cooked, middle. If you have thinner pork chops you will want to reduce the cook time. I also flip these pork chops at the half way mark and then I let them rest for 10 minutes after they cook.
I cooked these at 400F, making sure to flip these over half way into the cooking process. The high temp crisps the fatty parts up and makes the most delicious bites! I will never use anything but an air fryer to cook a pork chop again. This works too well to make it any other way.
If you like this recipe, you may also like:
Air Fryer Pork Chops
Delicious pork chops cooked in an air fryer
Ingredients
Marinade
1

packet

Sazon

by Goya

1

tsp

Adobo

by Goya

3

tbsp

Minced Garlic

2

tbsp

Vinegar

white
Instructions
Put the pork chops in a large ziploc bag or large bowl. Add marinade ingredients and mix around. Marinade for at least 3 hours.

Cook porkchops in an air fryer at 400F for 16 minutes. Flip after 8 minutes.

Once they are done cooking, let them rest for 10 minutes.

*notes* I do not preheat my air fryer. If you preheat the air fryer this may require less cooking time. I used thick cut pork chops. if you use thin cut pork chops, reduce the cooking time. Letting the pork chops rest after cooking is very important.