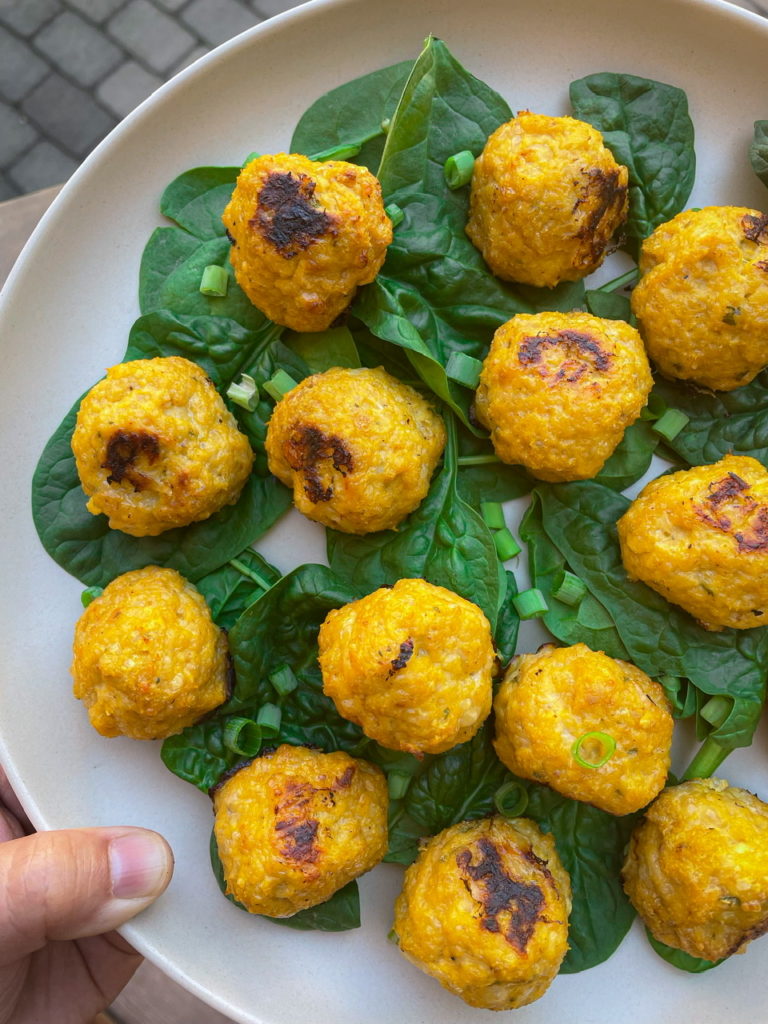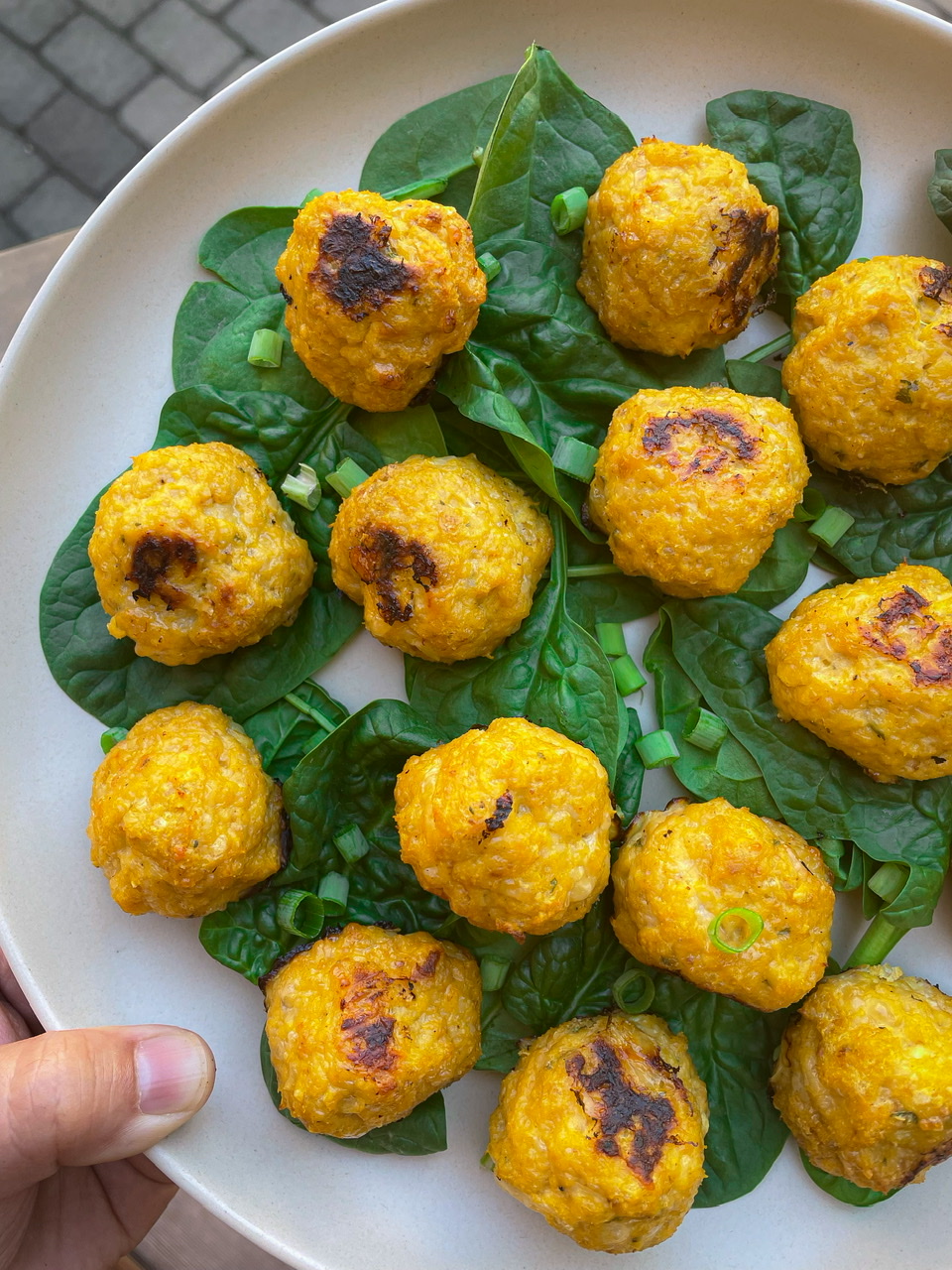 Chicken Pumpkin Meatballs
These Chicken Pumpkin Meatballs are my daughter's current favorite food! She loves being able to feed herself and I love making her food out of ingredients I love. This is the perfect recipe to make using a leftover can of Pumpkin Puree. Pumpkin is plentiful this time of year, but it is also really good for you. Pumpkin is packed full of vitamins and minerals and has a really attractive orange color that children like. You can make these chicken pumpkin meatballs with chicken, turkey, pork, or beef. Whatever you have on hand.
My daughter may have been the inspiration for these meatballs, but they are so great for adults too. These pumpkin meatballs are such a great texture. So moist, yet savory, and satisfying. I make a batch of these on Sunday afternoon and I know that I have dinner ready, plus some leftovers for Monday. I make these with some garlic spinach and then either mashed potatoes or rice.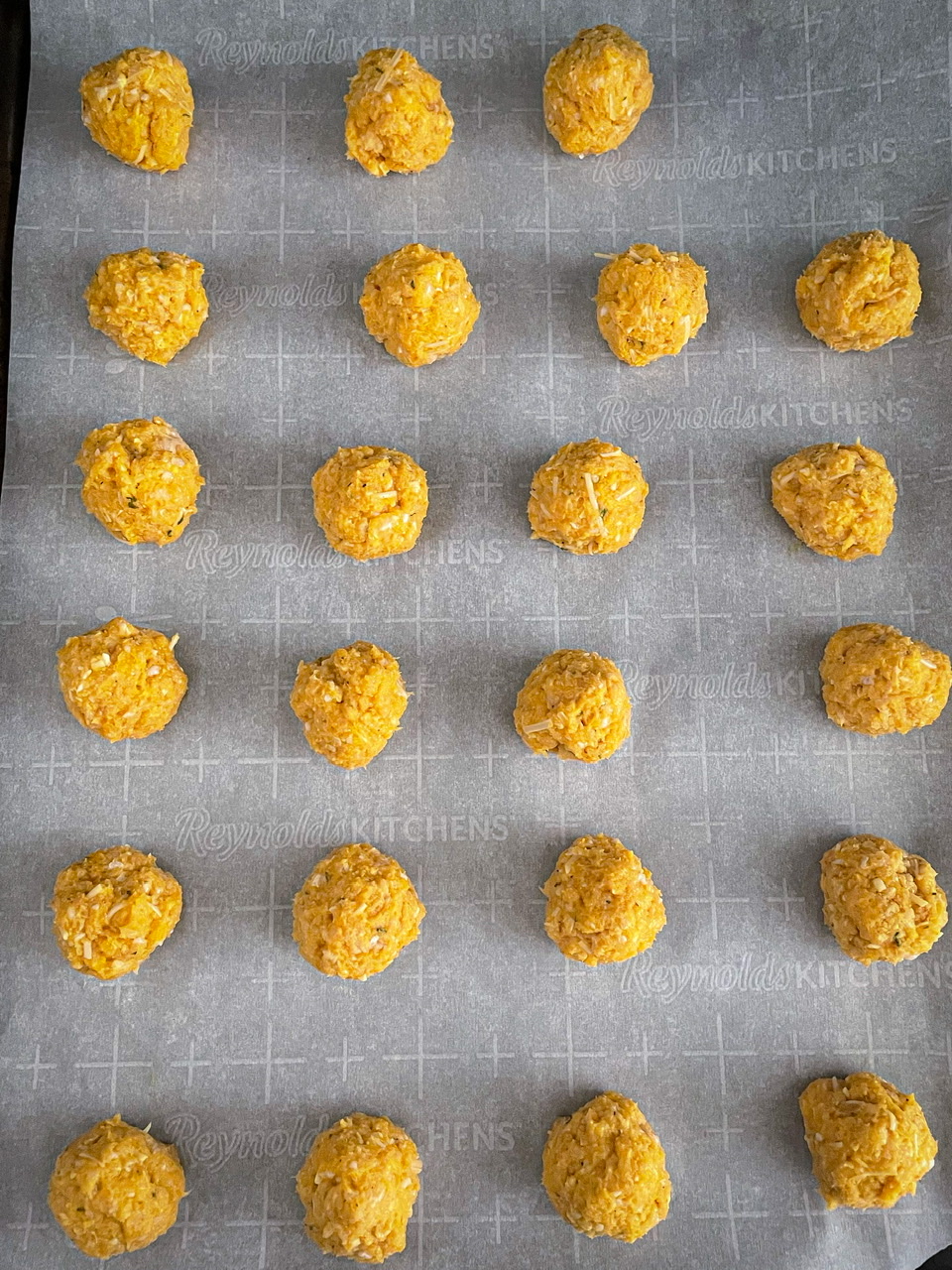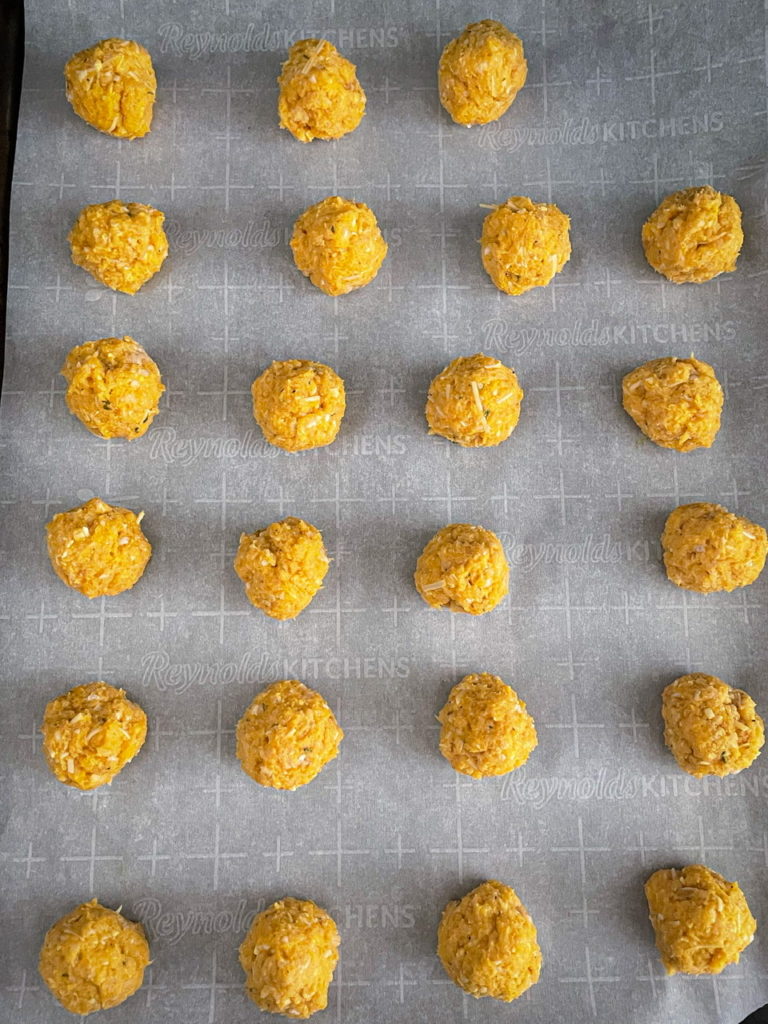 What are the benefits of pumpkin?
Pumpkin is rich in vitamins, minerals, and antioxidants that boosts your immune system. Also, it is a low calorie food and protects your eyesight!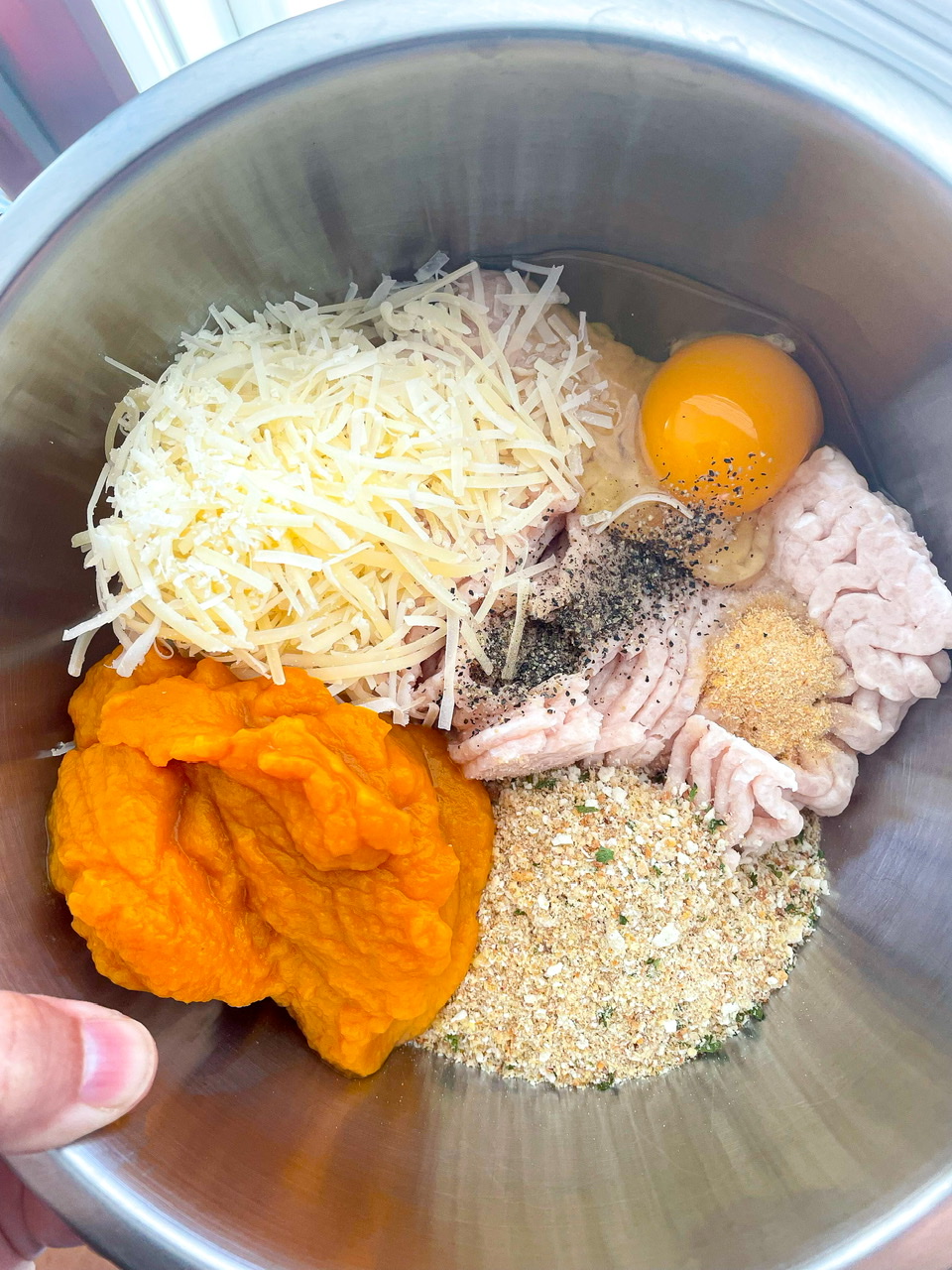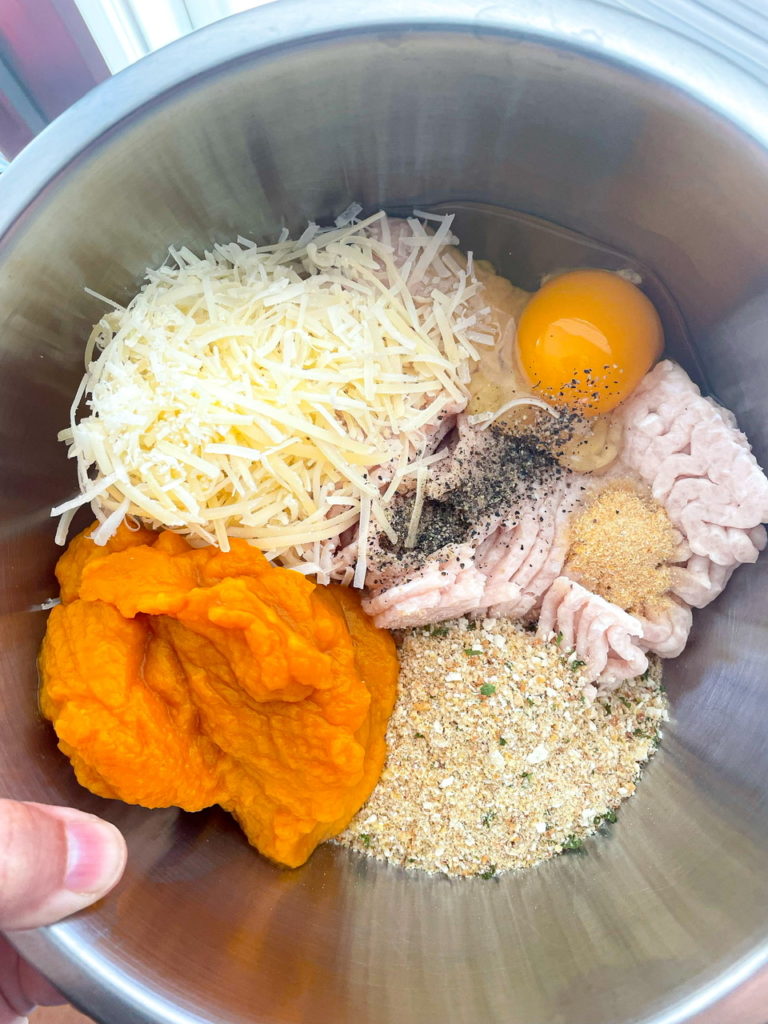 These meatballs are low in salt
Since I make these pumpkin chicken meatballs for my daughter, it is a little light on salt content compared to adult taste. I use cheese to salt the food, plus seasoned breadcrumbs. If you would rather use unseasoned breadcrumbs, you should add 1/2 tsp of sea salt. Gluten free bread crumbs may require more breadcrumbs when you are rolling the mixture into balls. If you are unable to form balls because the mixture is too soft, just add a bit more breadcrumbs. Also, wetting your hands with water prior to forming the meatballs will help you form them easier.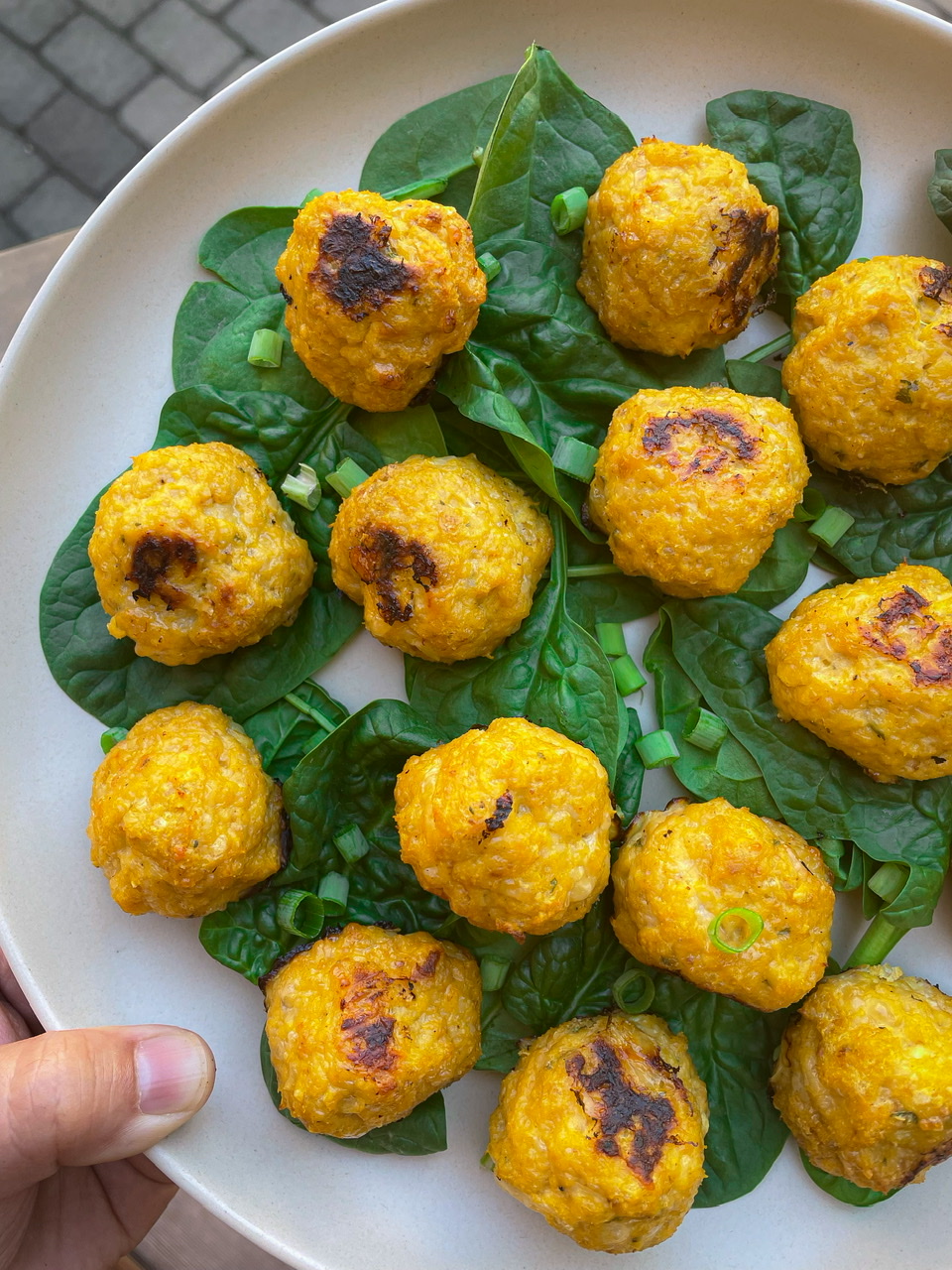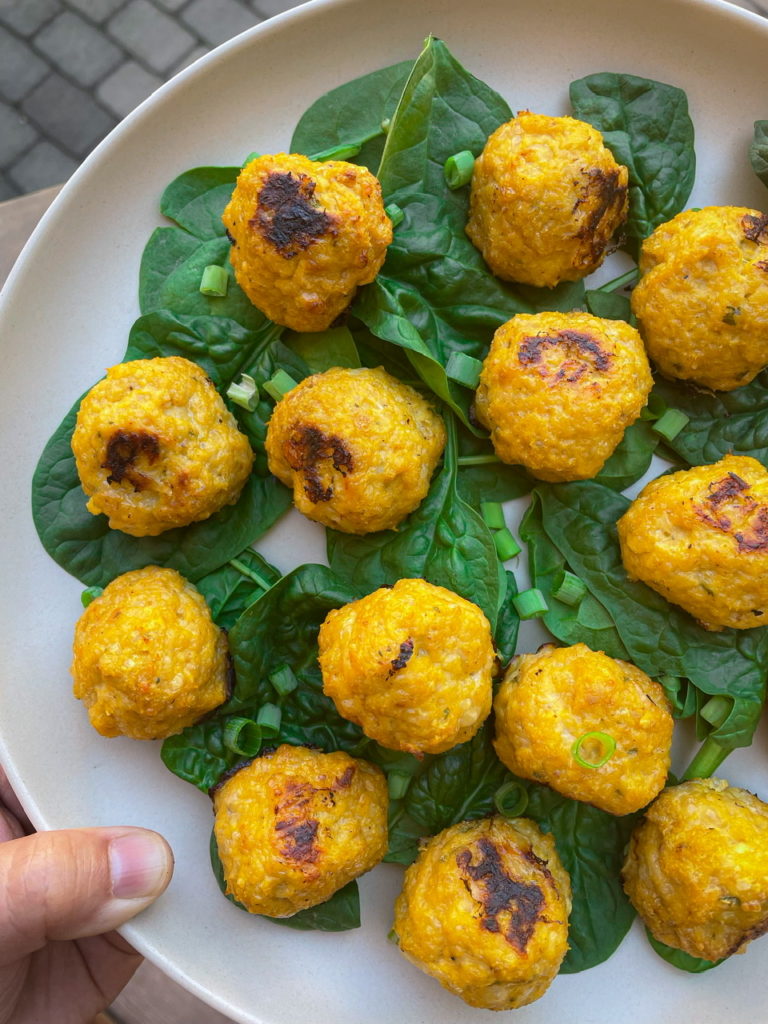 If you like these Chicken Pumpkin Meatballs you might also like:
Cheesy Turkey Pumpkin Empanadas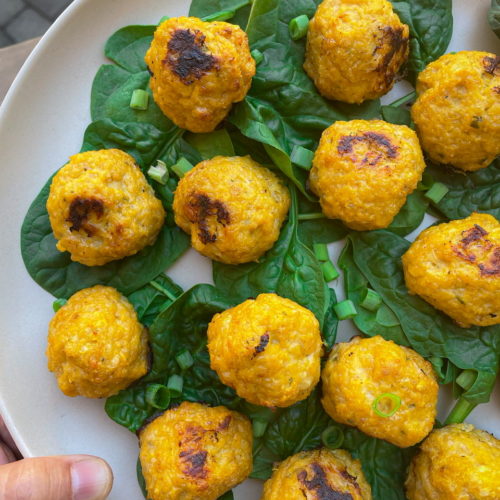 Chicken and Pumpkin Meatballs
Meatballs made with ground chicken and pumpkin puree
Ingredients
1

lb

ground chicken

1/2

Cup

Grated Parmesan

I have made this with shredded parmesan and grated parmesan(shaker can) and the shaker can came out way better because the flavor is mixed in better.

1

Egg

1/2

Cup

Seasoned Bread Crumbs

See Note Above

1/4

tsp

black pepper

1/2

tsp

Garlic Powder

1/2

Cup

Pumpkin Puree

1

tbsp

Olive Oil
Instructions
Mix all ingredients in a bowl

Form into balls and place on a parchment paper lined baking sheet