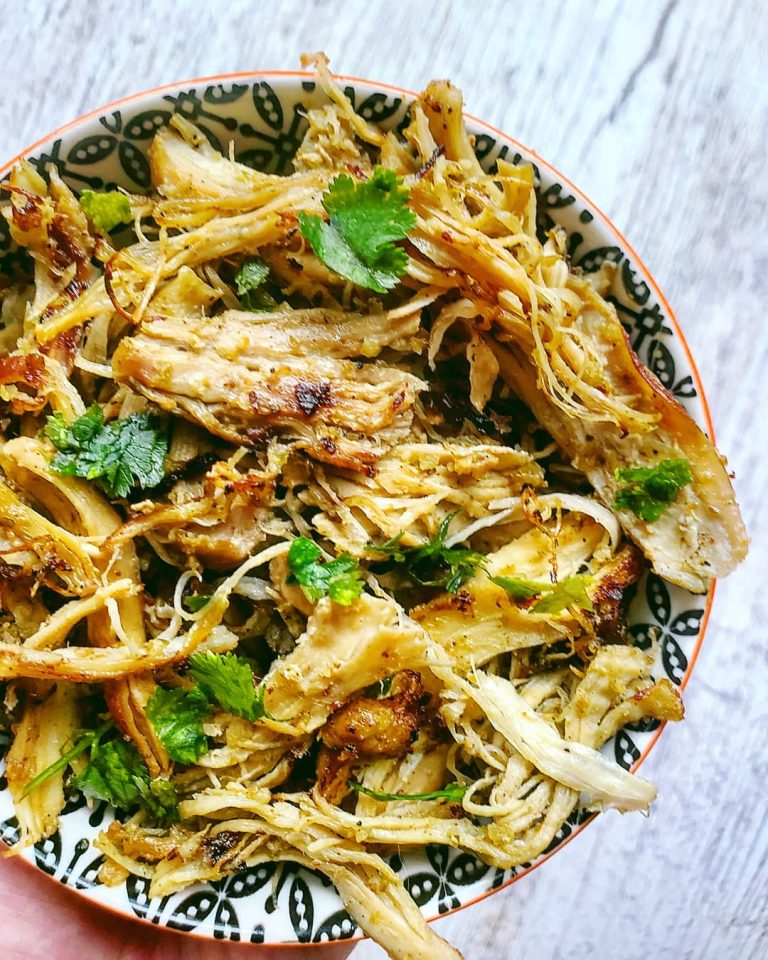 Chicken Carnitas
| CHICKEN CARNITAS | I made these carnitas in my instant pot and then cooked them in their own juices in a saute pan to crisp them up. The insanely deep and rich flavor of these comes from using Puerto Rican Sofrito. Sofrito is one of the main flavors in Puerto Rican cooking and it consists of a blend of vegetables and herbs. Some of the ingredients are hard to find in normal grocery stores, but you can find them easily in Latin and Asian supermarkets. This is the secret to making anything incredibly flavorful (chicken, pork, steak, empanada filling, rice, vegetables etc). I used my carnitas to make a lettuce wrap burrito with avocado, tomatoes, and salsa.
Ingredients
6-7 Chicken Thighs
1.5 tbsp oil
5 tbsps Sofrito https://spinachandbacon.com/2019/06/23/sofrito/
2 tsp adobo by Badia Spices
1/2 tsp salt
1 tsp oregano
2 tsp cumin
1.5 tsp chili powder
1 squeezed lime + zest of the lime
1/4 cup orange juice
1/4 cup chicken broth
1/4 cup water
Add all ingredients to your instant pot
Cook at high pressure for 10 minutes
Turn instant pot off. Do a natural release of the pressure.
Release the top and shred the chicken.
Take some of the shredded chicken and some of the oil that has risen to the top and add it to a saute pan. Cook until the chicken browns and gets crispy.
Add to tacos, burritos, lettuce wraps, etc.