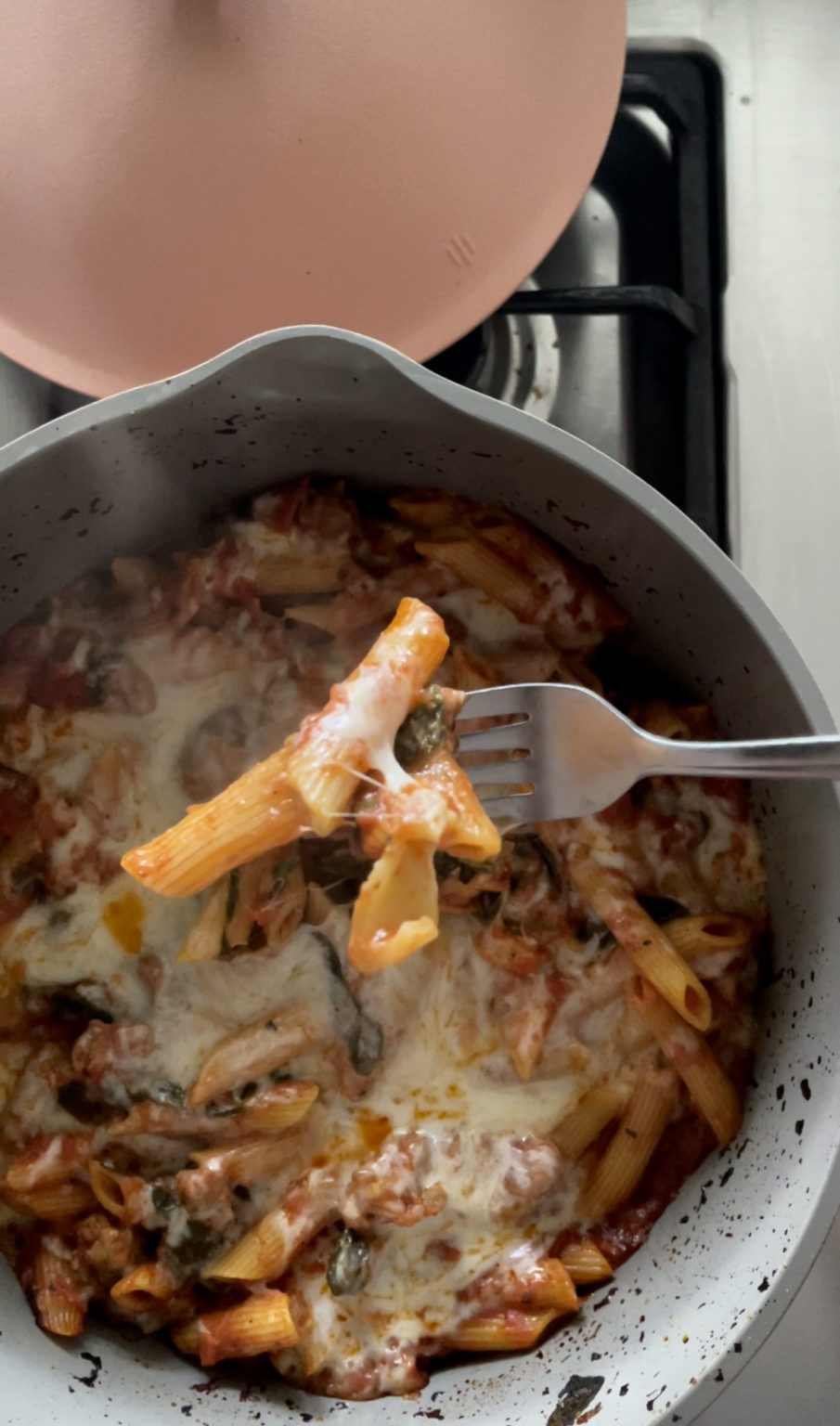 One Pot Baked Pasta
Today is National Pasta Day and I have been so excited to share this One Pot Baked Pasta dish that I have been making non stop lately. It took a few tries because I didn't want to over cook the pasta, and finally it is to my liking. When I think "Fall Comfort food", I think of a large pot of a rich pasta sauce on the stove that has been cooking for hours. My mom is a great cook and always had something delicious cooking on Sundays.
This is the perfect Sunday meal but it takes a lot less time to cook than your usual Sunday sauce. The best part of this dish is that it finishes cooking in the oven for 40 minutes, while you do something else like watch some netflix, read a book, or just zone out. I recommend using a timer if you are a "zone out" type of person. Actually, I already recommend using a timer while cooking because you never know what else will come out.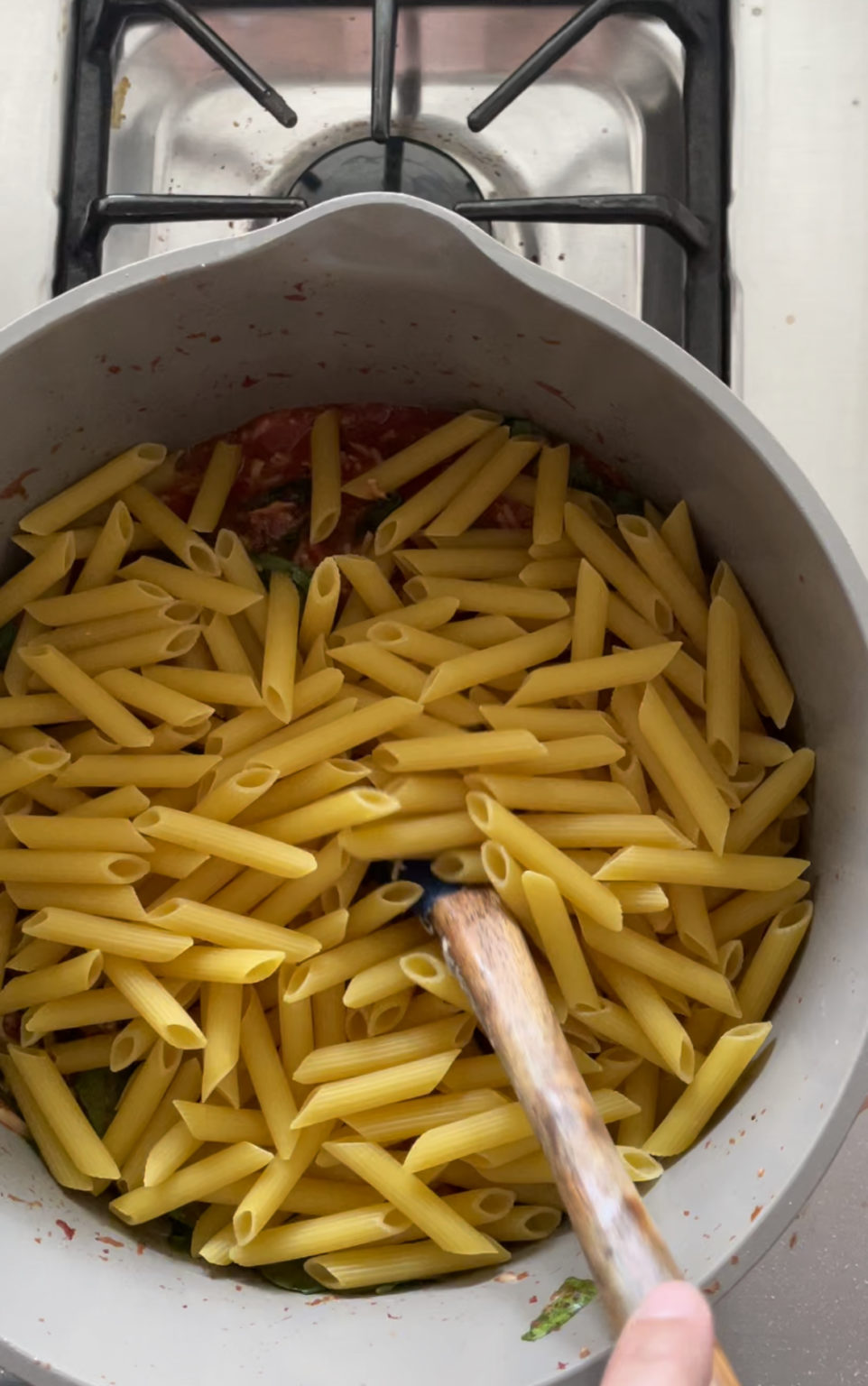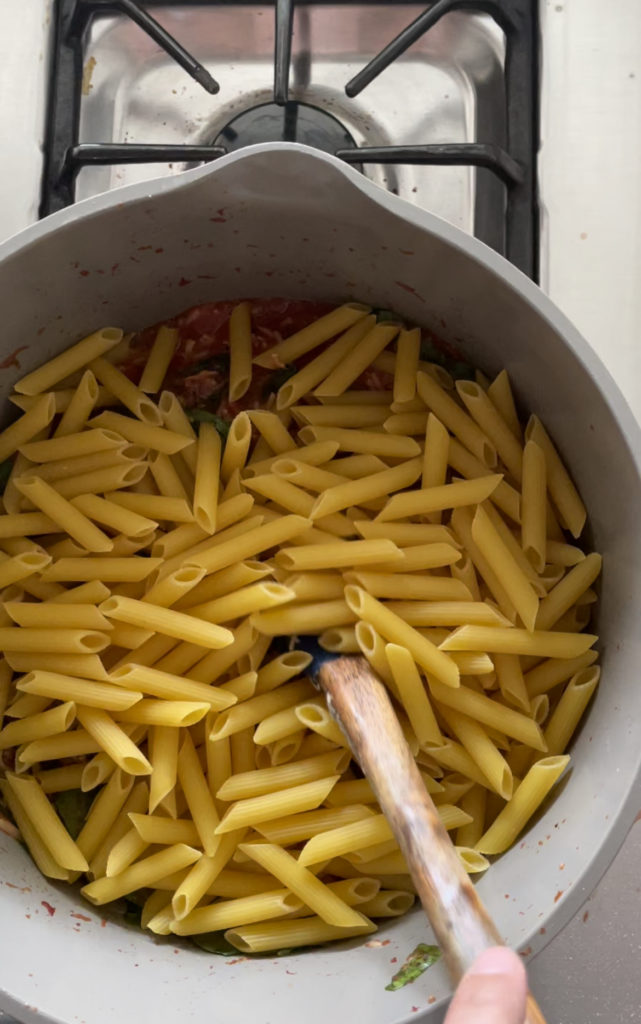 Because I bake this pasta, it is important to use a pot that can be used on the stove top and in the oven. I used my Perfect Pot by Ourplace, but a dutch oven works great here too. If you don't have one of these, don't worry, you can make the whole thing on the stove top too, it just may take a bit longer.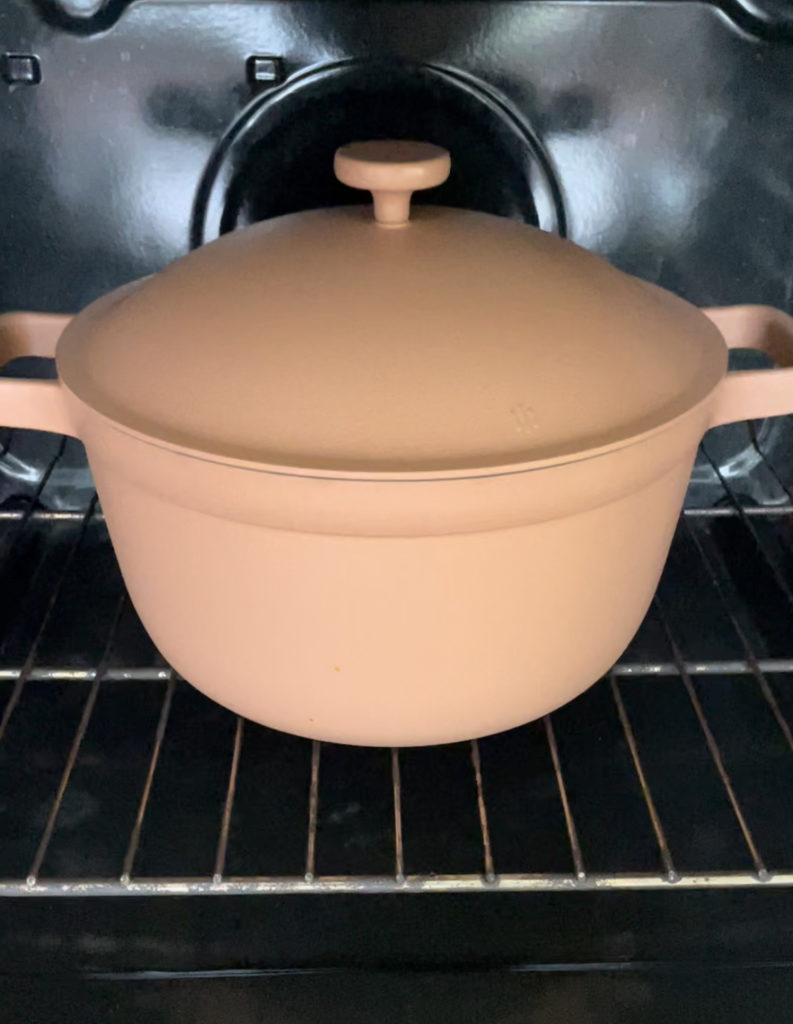 Do you need to boil the pasta before baking?
No! I do not boil this pasta. The pasta cooks in the sauce while it bakes because this dish uses the perfect amount of liquid for the pasta to expand and cook. The secret to better baked pasta is to not boil your pasta before baking.
If you like this One Pot Baked Pasta dish, you may also like:
One Pot Baked Pasta
One Pot Baked Pasta is a tender pasta dish made in the oven with sausage, spinach, and cheese. No need to pre-boil this pasta.
Course
dinner, lunch, pasta
Cuisine
American, Italian
Ingredients
1

lb

Sweet Italian Sausage

remove casing

1/2

Onion

white, sweet, or vidalia

1.5

tbsp

Garlic Paste

or 3 garlic cloves

1/2

tsp

Oregano

1

tsp

Sea Salt

1/4

tsp

Black Pepper

1/4

cup

diced pepperoni

or Prosciutto or Pancetta

1

28oz

Canned Crushed Tomatoes

1

25oz

Marinara Sauce

1

bag

Spinach

2

cups

Shredded Parmesan Cheese

16

oz

Penne

1

Cup

Water

2

Cups

Shredded Mozzarella
Instructions
Add the sausage to an oven safe pot and cook. Break up the large peices of sausage so that they are crumbled and let them start to brown

Add garlic and onion, and cook.

Add Pepperoni (or prosciutto or pancetta). Let this cook together until sausage is nice and brown. It is ok if it is not completely cooked as it will cook later on too

Add the crushed tomatoes, oregano, and spinach and mix it up

Add the marinara sauce and parmesan, and mix

Add the penne and the water, and then make sure all of the penne is pushed underneath the water mixture before you put it in the oven.

Cover and Bake this for 40 minutes

Use oven safe mitt to remove from oven as the pot will be very hot!

Slowly uncover the pot and add mozzarella cheese. Add some first and mix it in. Then add a nice layer on top.

You can bake covered for 5 more minutes, or you can put under a broiler for 4 or 5 minutes so that the mozzarella cheese gets nice and brown. Enjoy!