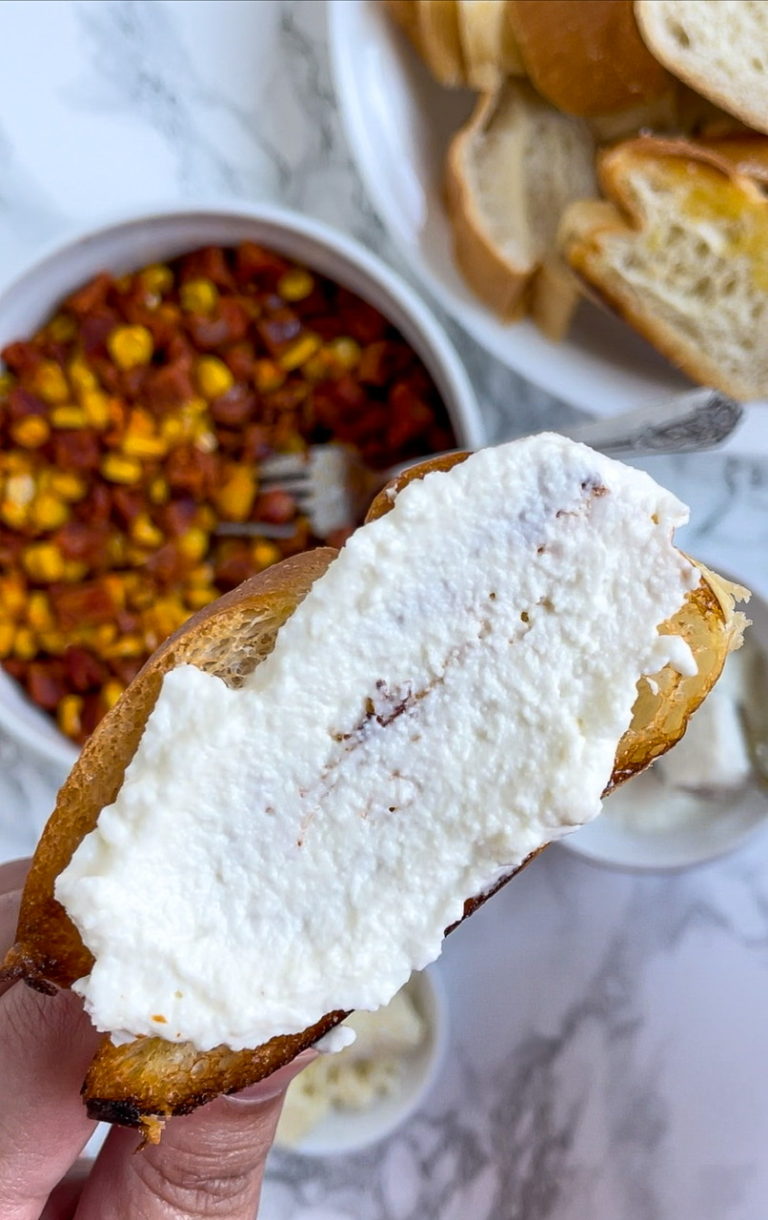 Whipped Queso Fresco
Very easy recipe here! It takes just two ingredients to make this delicious Whipped Queso Fresco. 1. Queso Fresco and 2. Sour Cream. Once it is combined you can choose to top it with some hot honey, roasted tomatoes, fresh herbs, or garlic oil. I made mine to add to crostini as the base to my Chorizo and Corn Crostini. If I was making this as a dip, I would add a little olive oil and garlic for sure!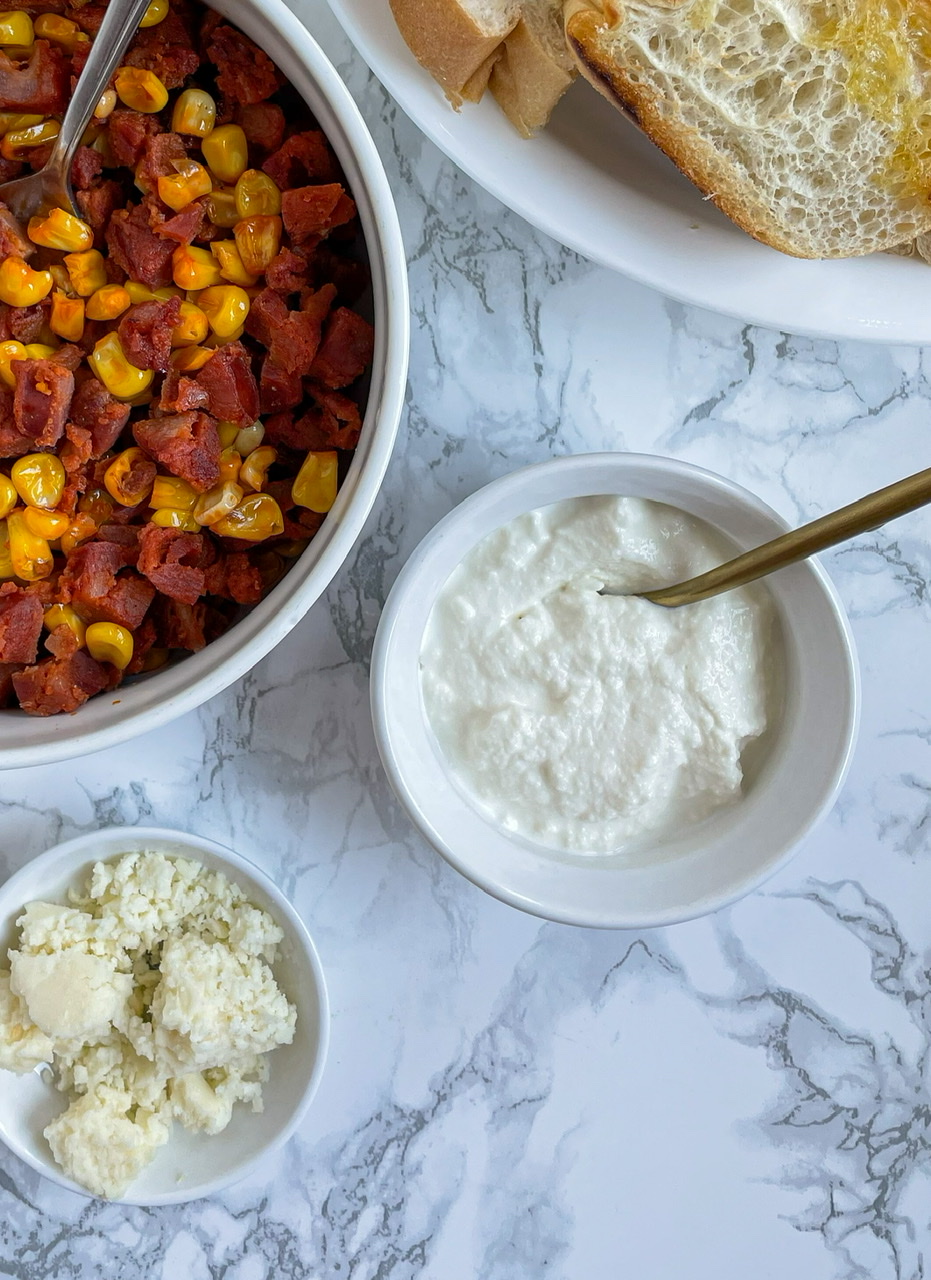 What is Queso Fresco?
Queso Fresco is a creamy and fresh Mexican white cheese that is typically made from Cow's milk, but also sometimes made with goat's milk. It has a salty mild taste and makes a great addition to dips, entrees, and creamy sauces.
I used this Whipped Queso Fresco as a base on my Chorizo and Corn crostini. You can find the recipe for that dish here: Chorizo and Corn Crostini
INGREDIENTS
5 oz Queso Fresco
4 oz Sour Cream or Greek Yogurt
1 tbsp Olive Oil 
1/2 tsp Garlic Powder 
INSTRUCTIONS
If you like this recipe, you may also like: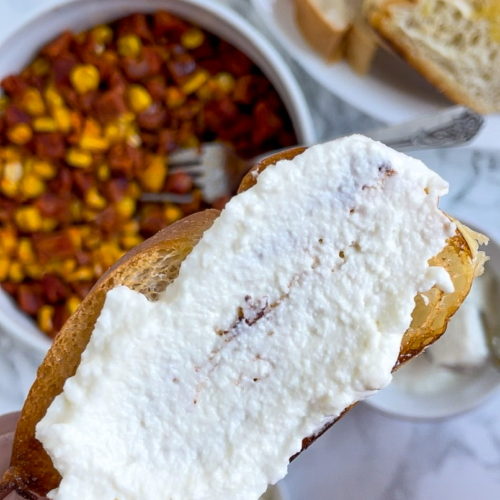 Whipped Queso Fresco
Perfect dip on it's own, and added on top of meat or tacos. Whipped Queso Fresco is sure to please!
Ingredients
5

oz

Queso Fresco

4

oz

Sour Cream

or Greek Yogurt

1

tbsp

Olive Oil

optional, but recommended

1/2

tsp

Garlic Powder

optional
Instructions
Add ingredients to a food processor and pulse them until creamy.