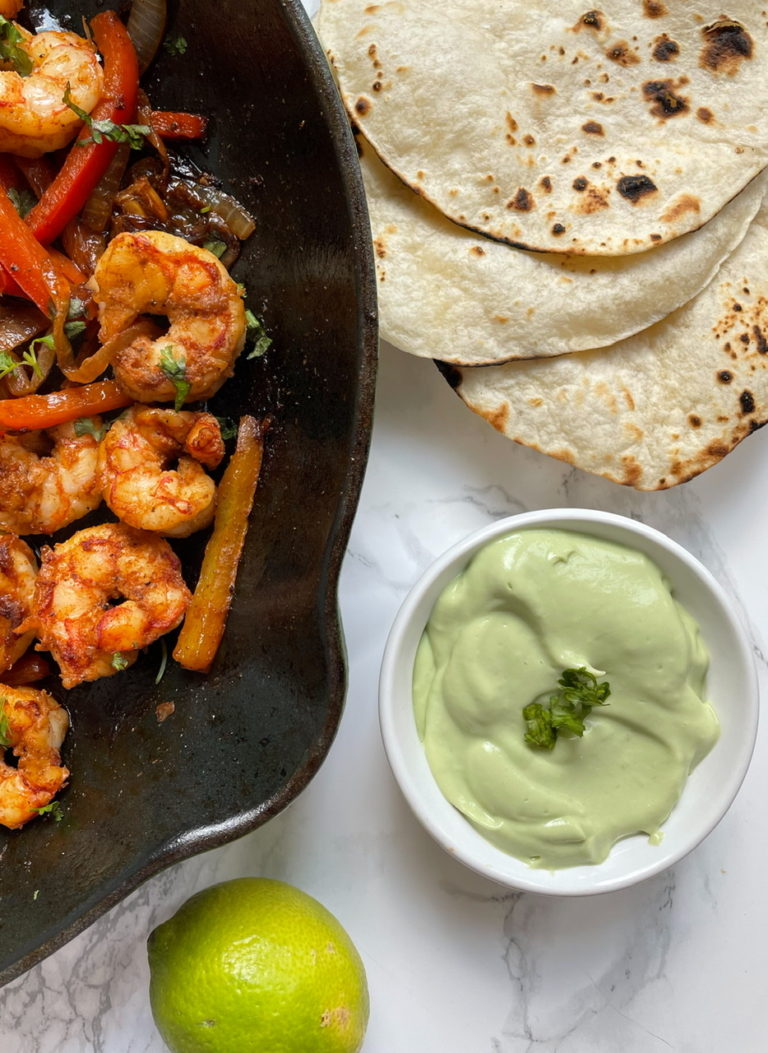 Avocado Lime Crema
Avocado Lime Crema is a creamy and fresh sauce made from avocados, lime, sour cream (or greek yogurt), salt, garlic, and water. I love adding this as a base for fajitas or tacos, but it also makes a great dip for grilled chicken. My recipe for this is very basic, but there are many things you can add to this to give it a little kick. I like adding garlic or cumin to it depending on what I will use it for.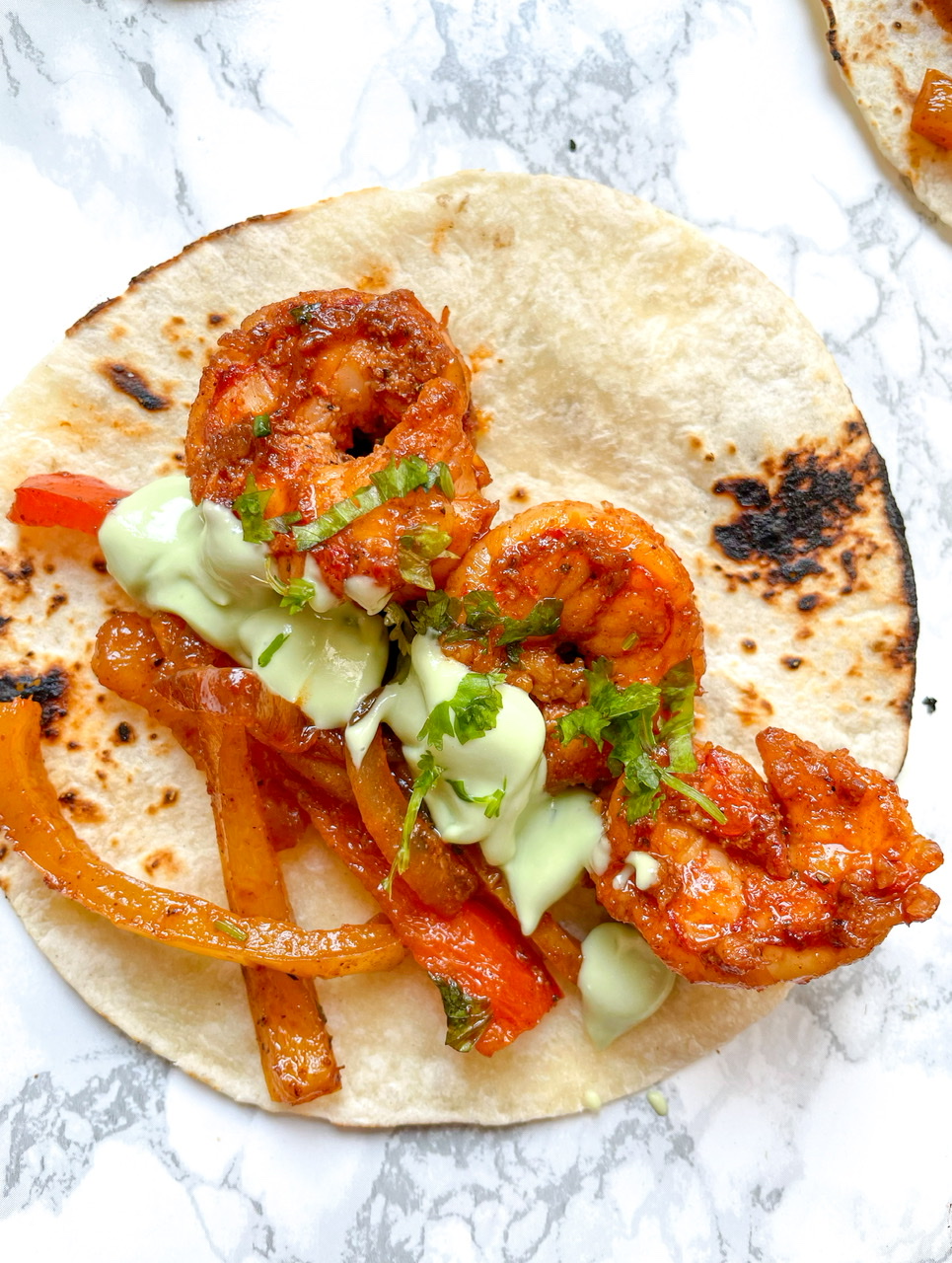 This avocado lime crema is like guacamole's tangier creamier cousin. This sauce is so easy to make and comes together in less than 5 minutes. You just add all of the ingredients to a small blender or nutribullet and blend it. That is all!
If you make it and decide you want to use it as a salad dressing, you can add a little water. If you add to much water and want to make it a bit thicker, add a little more avocado.
What does Avocado Lime Crema taste like?
Avocado Crema tastes like a tangier and creamier version of guacamole. It tastes like guacamole mixed with sour cream, but less garlic and onion. It is tangy and smooth, without being too rich. The lime flavor is very present and it creates such a fresh taste. The addition of water makes it a thin sauce and easy to spread on tacos, burritos, enchiladas, or even use it as a dip.
What does Avocado Lime Crema go with?
I made this delicious and fresh sauce to go with my Shrimp Fajitas. Not only did it look beautiful against the shrimp, it created a deeper layer of flavor. Fajitas go so well with a lime taste, so this was perfect.
I also made this for my Slow Cooker Pulled Beef Tacos. This was honestly my favorite. The creaminess of the crema went perfectly with the tender beef and fresh peach mango salsa. That entire meal was a dream!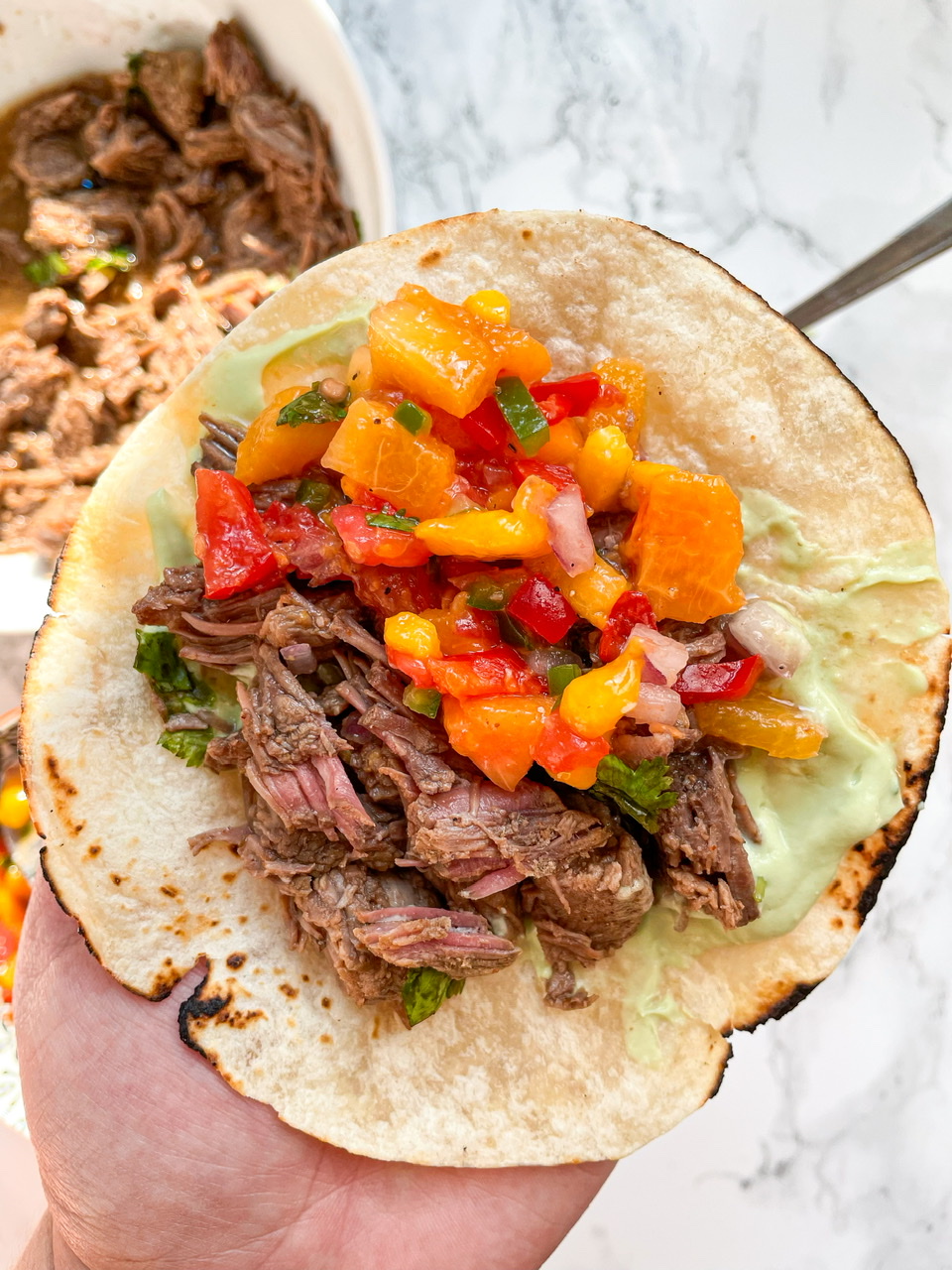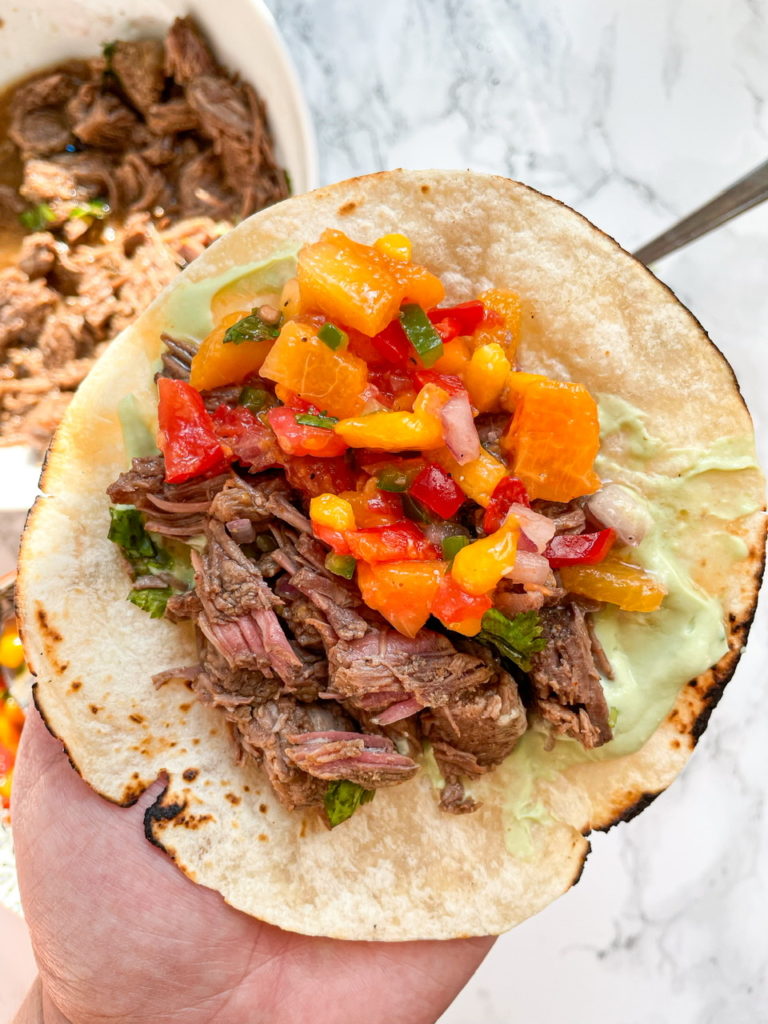 Avocado Crema:
Ripe Avocado
2 tbsp Lime Juice
Sour Cream
salt
Water
Garlic (optional, but encouraged)
1 tsp fresh cilantro (optional)
Method:
Add avocado, lime juice, sour cream, salt, water, and garlic to a small blender and combine.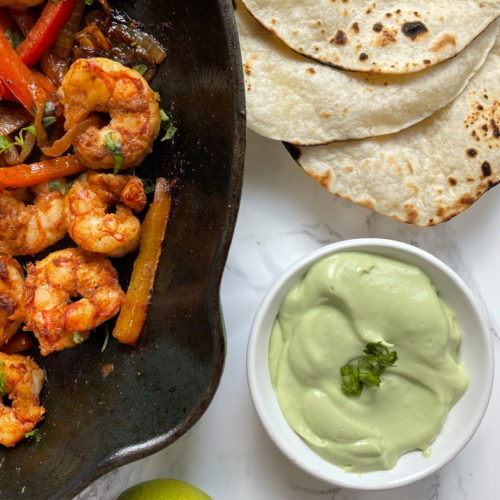 Avocado Lime Crema
Avocado Lime Crema is a creamy and fresh sauce made from avocados, lime, sour cream, salt, and water.
Ingredients
1

Ripe Avocado

peeled and pitted

2

Limes

juiced

1/3

cup

Sour Cream

1/4

tsp

Sea Salt

1

Garlic Clove

optional

2

tbsp

Water

plus a little extra
Instructions
Add everything to a blender and combine. If you want it to be thinner, add a bit more water.