Broccoli Gnocchi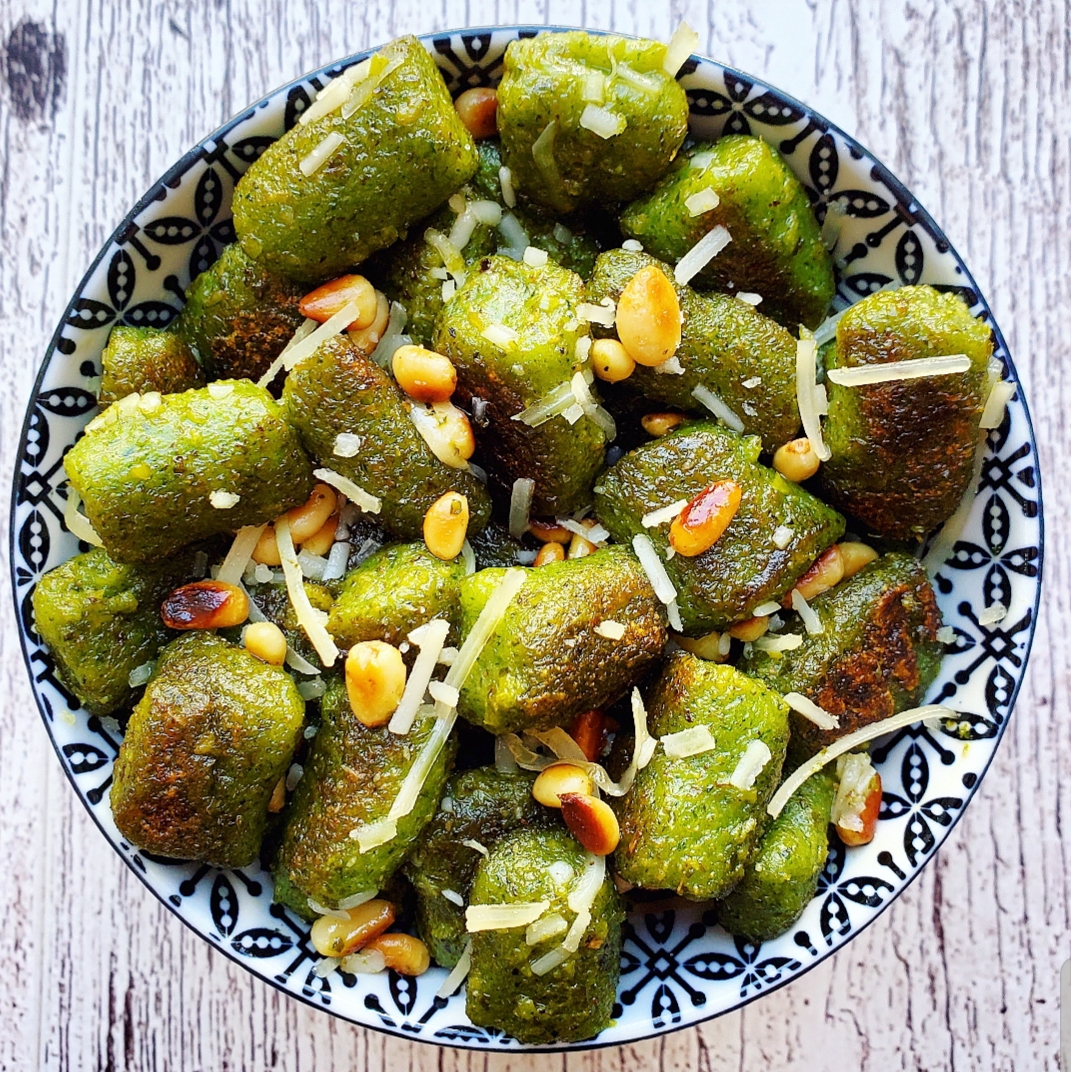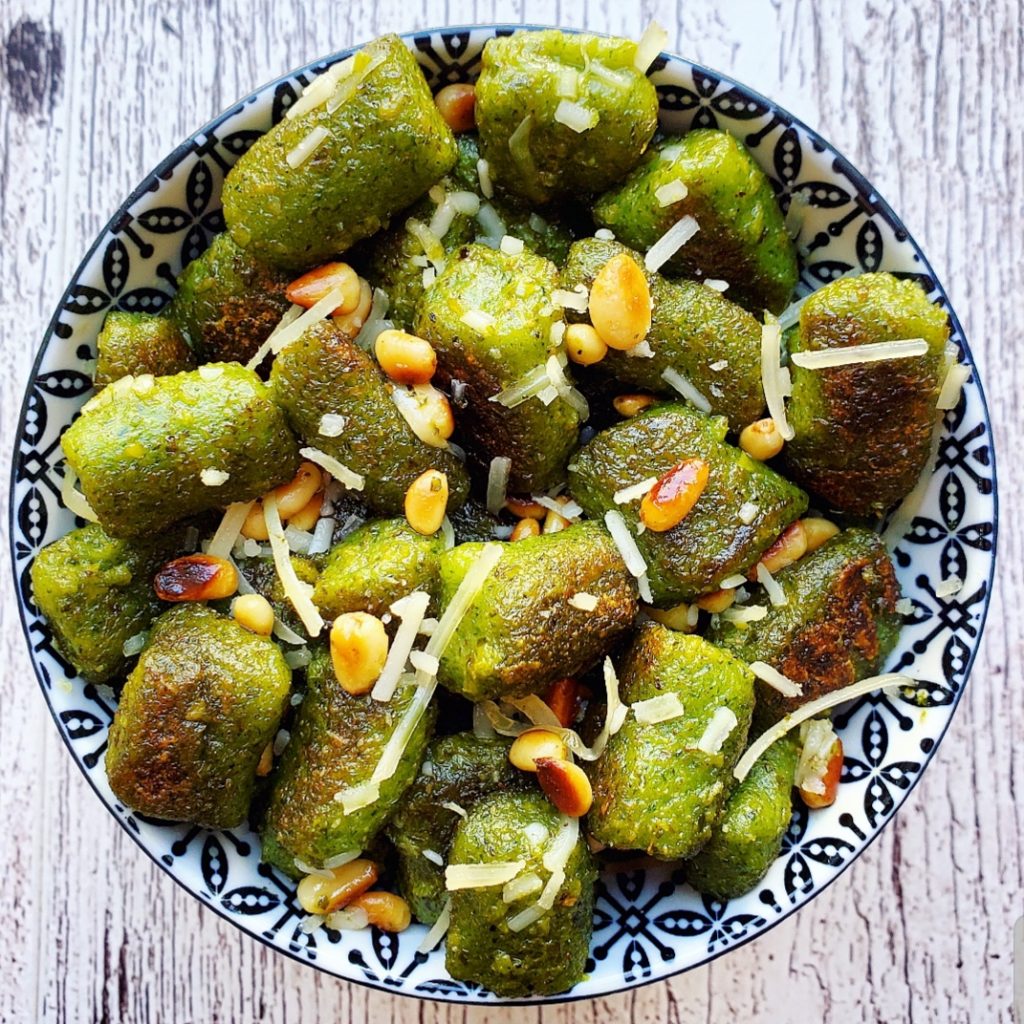 Homemade Broccoli Gnocchi has arrived! I bought some broccoli last week to see if I could make Gnocchi out of broccoli and the answer is..YES! The recipe is similar to my cauliflower Gnocchi recipe, but I used less vegetable to flour ratio. Two things to note: 1. It was much easier to form the Gnocchi this time around since the starch had a larger ratio. 2. The texture is a bit gummier than the cauliflower Gnocchi. I'm into the texture, as I'm a huge fan of the chewiness of cassava/tapioca..but perhaps some may think it's too gummy?? IDK…..but these were awesome.
In any case, you MUST pan fry these after boiling. I cooked them in #traderjoes Kale Pesto, added some toasted pine nuts, and sprinkled with a little parmesan(optional) If you try air frying these, please let me know!

Ingredients:
16 oz Broccoli Florets
1/4 cup cassava flour
1/4 cup arrowroot starch
1 tbsp garlic oil
1/2 tsp salt

Directions:

1. Steam broccoli until tender. You dont want to over steam it bc then you will lose a lot of the bright green color of the broccoli.

2. Once soft enough to process, put in a food processor and process it until it is a smooth consistency.

3. Strain or use nut milk bag to get as much water out as possible. You will be left with a little less than 1 and a 1/4 cups. My favorite strainer is my nutmilk bag from http://www.elliesbest.com . You can use code "spinachandbacon" to receive 10% off of one.

4. Pour flour and starch into a bowl, add strained broccoli, oil, and salt. Mix and form a ball.

5. Divide into eighths, by cutting in half, then half again, etc. You should have 8 equal balls. Roll each ball into a long log shape and cut out 8 equal sized Gnocchis. Set aside.

6. Once all Gnocchi are cut, throw into boiling water in batches and cook for 3 minutes or until they rise to the top.

7. Cook in saute pan with a little oil to brown, toss with pesto, and enjoy!