Frico Egg + Spinach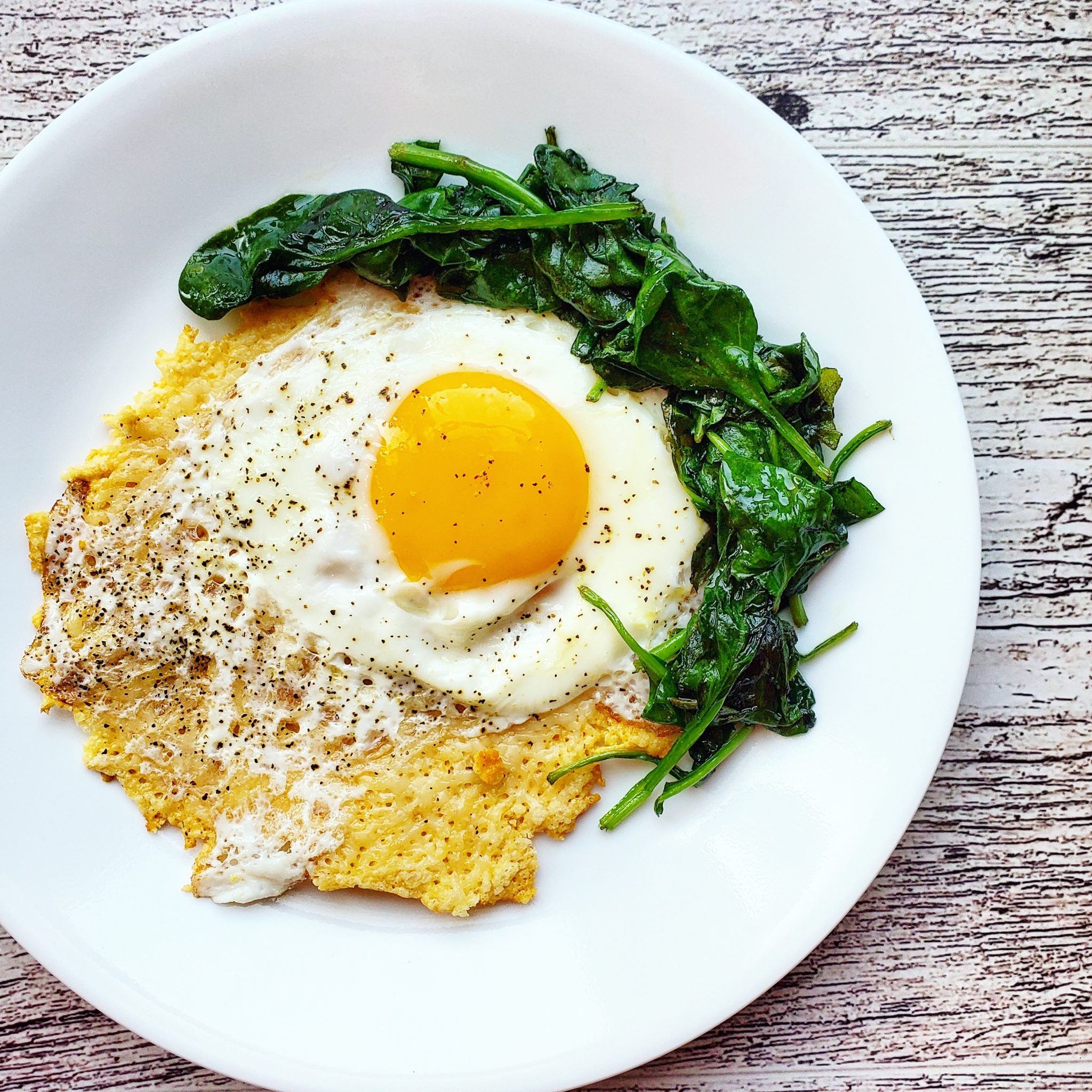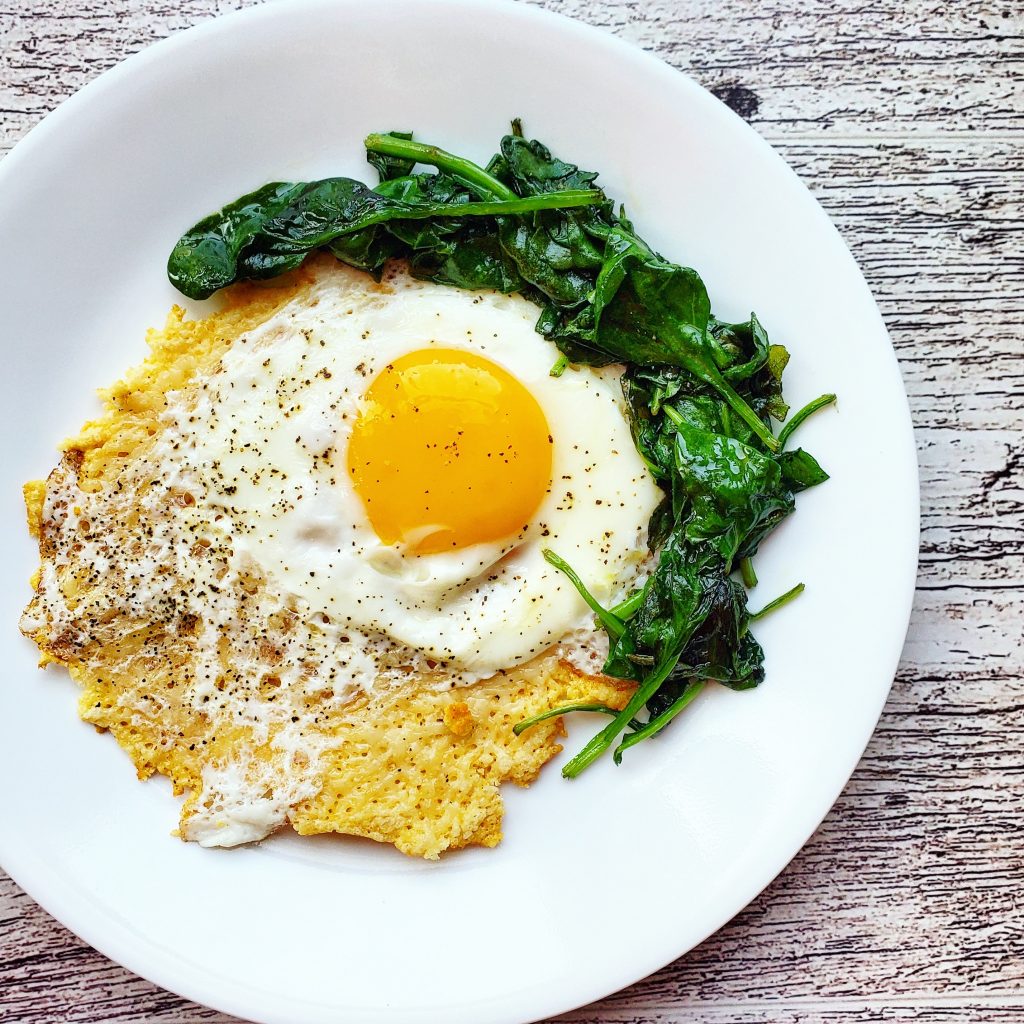 I enjoyed a Frico Egg with a side of spinach this morning and it was GLORIOUS! If you've never had a frico egg before it is an egg cooked into shredded parmesan cheese. I posted it on my instagram story today so you can see justtt how crispy it is! You can pick up the whole thing in your hand and eat it like toast. I put the spinach on top as I was eating it and I was in my true happy place. 🤗 It is the perfect addition to any brunch or breakfast!
There are a few variations on the internet, but I used parmesan cheese as my base.
Ingredients:
Shredded Parmesan Cheese
Eggs
Method:
First heat a non stick pan on medium heat.
Add parmesan to the pan and create a circle that will be larger than the egg. Flatten the cheese and create a thin layer.
When the cheese starts to melt, crack an egg into the middle.
Put a lid on the pan, preferably a glass one so you can check up on the egg.
Cook for about 5 minutes, until cooked to your preference.
Turn off heat, remove cover, and let cool slightly so that you can remove it from the pan.
Enjoy!