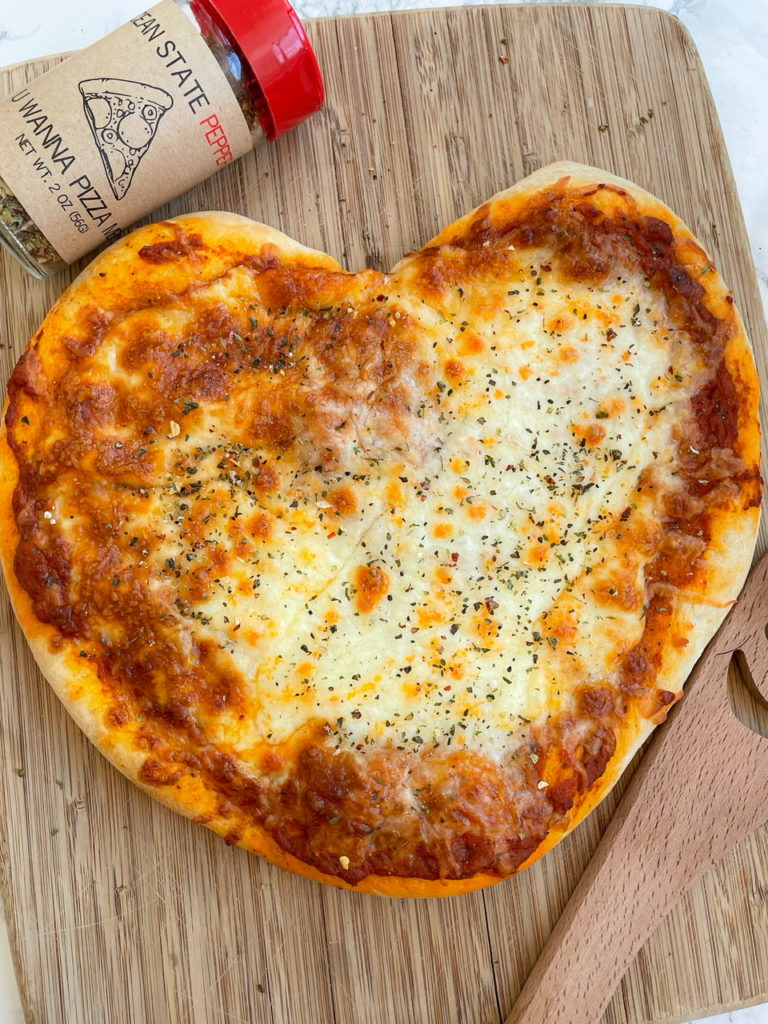 How to Make Heart Shaped Pizza
Valentine's Day is the time of year when suddenly everything becomes heart shaped. I love seeing all of my favorite things in the shape of hearts, especially heart shaped reeses peanut butter cups and PIZZZAAA! I am going to teach you How to Make Heart Shaped Pizza . It really is quite easy. You just roll your pizza dough into a circle like you normally do, and then you will use a scissor to create a "v" at the top. Then you just use your fingers to make the edges a little softer.
I used Trader Joe's store bought pizza dough. This dough always works for me. I always take it out of the refrigerator 30 minutes before I use it so that it can come to room temperature. That helps make it easier to roll. Then I put it down on a large cutting board and use a rolling pin to roll it out, making sure I use equal pressure.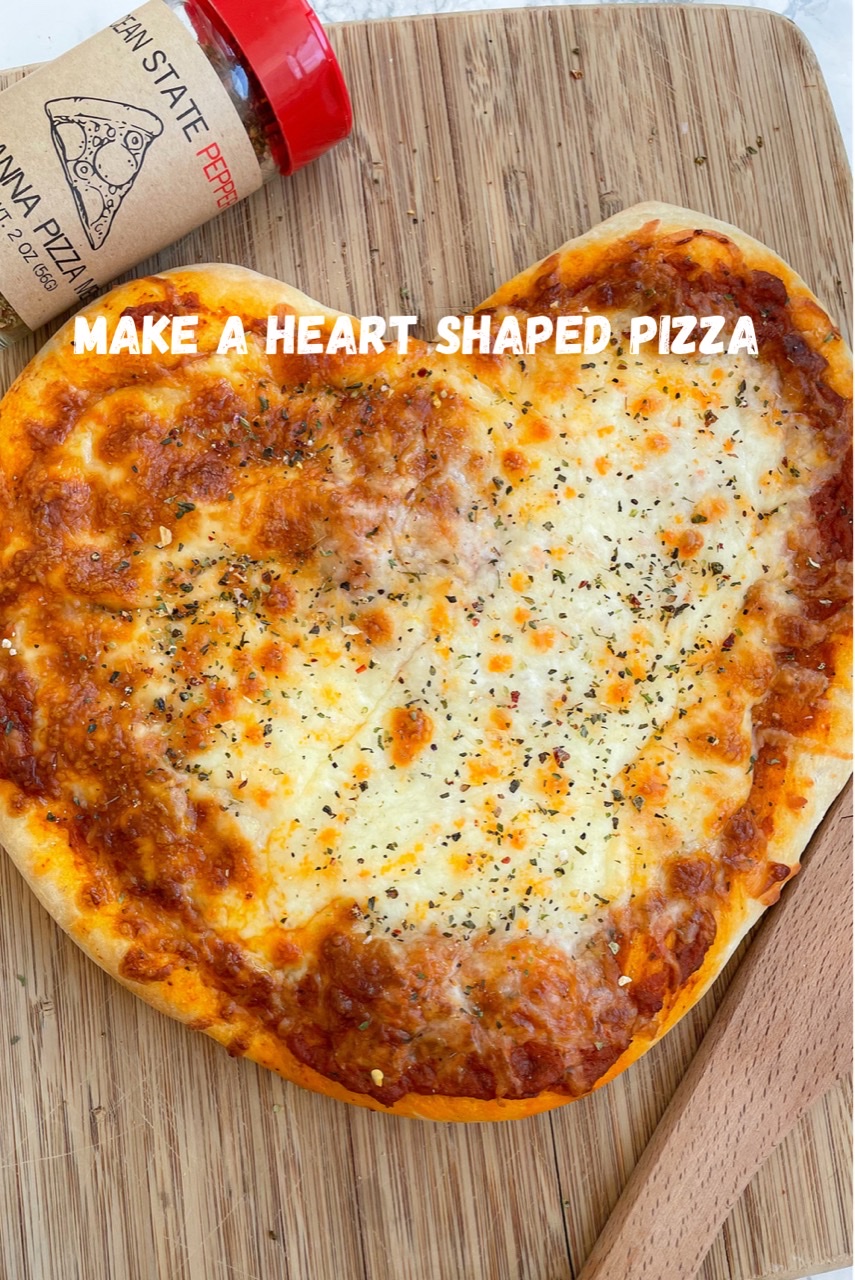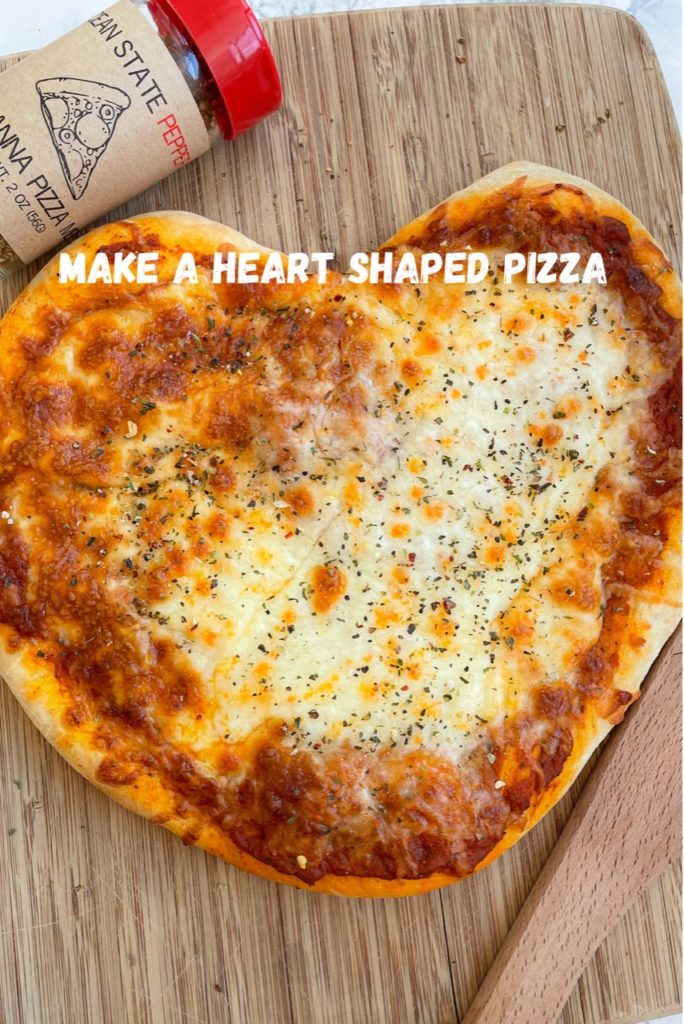 How do you make a heart shaped pizza?
You just need some pizza dough, sauce, cheese and toppings PLUS a pair of scissors (or a knife), a space to roll out pizza dough, and a rolling pin.
What are the best Pizza toppings?
Growing up I would only eat plain pizza or something with meat. I hated veggies on my pizza because I always thought they were slimy. Now, I am older and I know better, so I loveeee veggie pizza. I actually prefer a white pizza with broccoli recently, but I know deep down inside there will always be a special place in my heart for pepperoni. My wife's favorite pizza topping is mushroom, so a mixture of mushroom and pepperoni works for us too!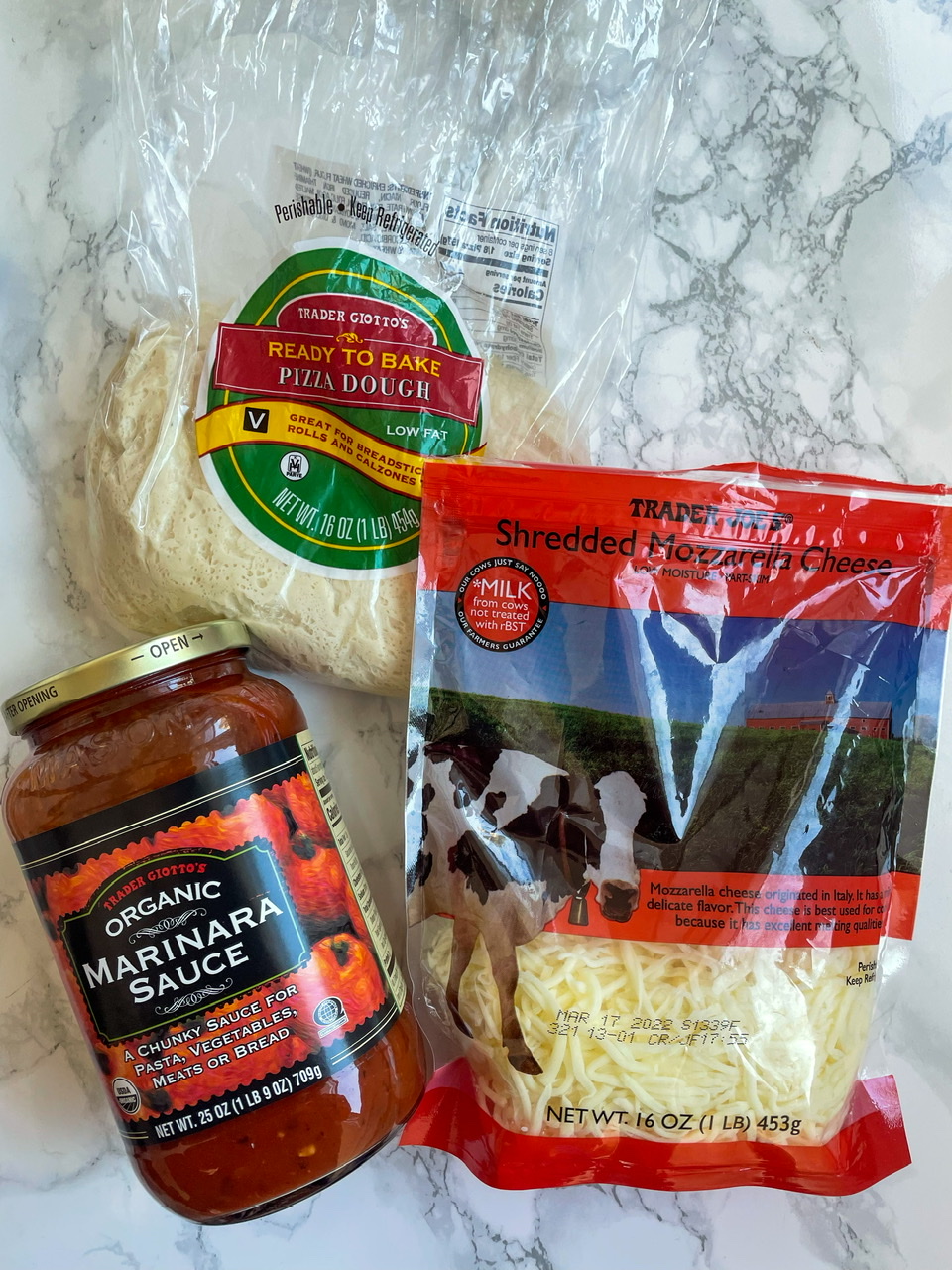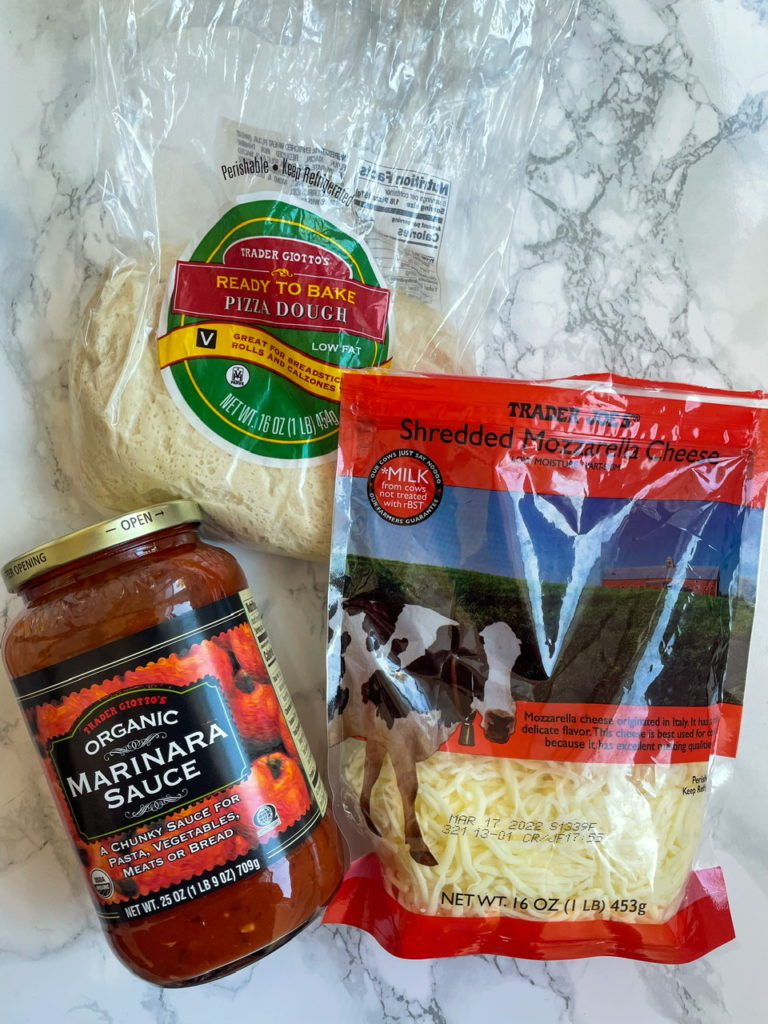 If you like this recipe, you may also like:
Pepperoni Pizza Cauliflower Bites
How to Make Heart Shaped Pizza
Making a heart shaped pizza is easy!
Equipment
Scissor or Knife

Rolling Pin

Pizza Pan

Oven
Ingredients
1

Store Bought Pizza Dough Ball

Or homemade

2

Cups

Shredded Mozzarella Cheese

Pizza Sauce

I used tomato pesto

Toppings

pepperoni, vegetables, etc
Instructions
Preheat oven using the instructions on your store bought pizza dough or pizza dough recipe.

Bring store bought to room temperature for 30 minutes by removing it from the refrigerator and leaving it on the counter.

Roll out pizza dough on a smooth surface using a rolling pin. I like to press down on the pizza dough with my hand first to make it flatter. Then I use my rolling pin to roll it out, being careful to change sides so that I can create a circle.

Once you have roughly a 12" circle, cut out a "V" shape at the top. Now, use your hands to create a softer edge. Refer to my video to see how I do it. Then, bring the bottom of the pizza to a point using your hands.

Add your sauce and topping. Bake for 15 minutes or until the cheese is bubbly!