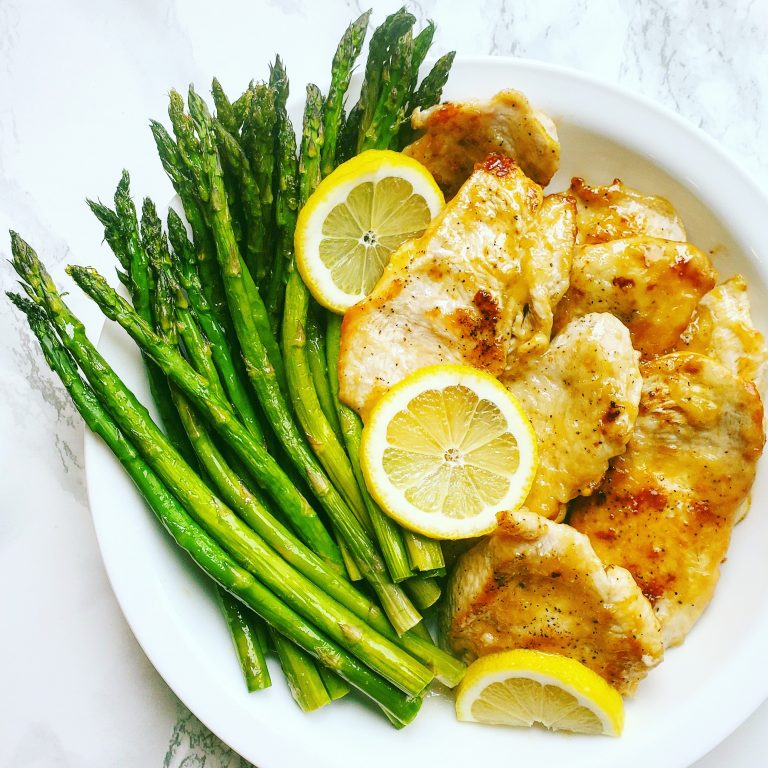 Chicken Francese
Here is the Paleo and Whole 30 compliant recipe featured on @spinachandbacon on Instagram
Ingredients:
2 lbs Chicken Breasts(you can buy cutlets already cut very thin or you can make them thin using the methods below)
2 Eggs
Salt and Pepper
4 tbsp Olive or Avocado Oil
1/4 cup Arrowroot Powder
1 Cup Chicken Broth
2 Garlic Cloves, finely minced
1 Shallot, finely minced
1 Juicy Lemon

1. Chicken should be in Thin Cutlets. You can either butterfly thicker cutlets to make them thin, or you can pound chicken breasts out with a meat pounder. Thickness should be about ¼ inch thick. Season both sides with salt and pepper. Set aside.

2. Put eggs in a bowl, and whisk.

3. Put arrowroot starch in a shallow dish or plate.

4. In a large skillet, heat 3 tablespoons of oil over medium heat.

5. Dip the cutlets into the egg and then dip into the arrowroot to create a thin coating on both sides. Shake off any excess. Carefully place chicken in hot pan and let cook for about 3-4 minutes. Let chicken get slightly golden, but do not over cook them.

6. Remove chicken breasts and put on a plate while you make the sauce.

7. Add 1 tablespoon oil to the pan and immediately cook the garlic and shallot until soft, about 3 minutes.

8. Add chicken broth and deglaze the pan.

9. Squeeze the juice of half of a lemon and add to the pan. Taste the sauce and add a bit of salt and pepper to your liking. You can also add a bit of arrowroot powder to thicken up the sauce if needed.

10. Add the chicken back to the pan and let the sauce simmer for a few minutes.

11. While chicken is finishing cooking, slice the other half of the lemon.

12. Once chicken is done, add to plate, and top with sliced lemon.