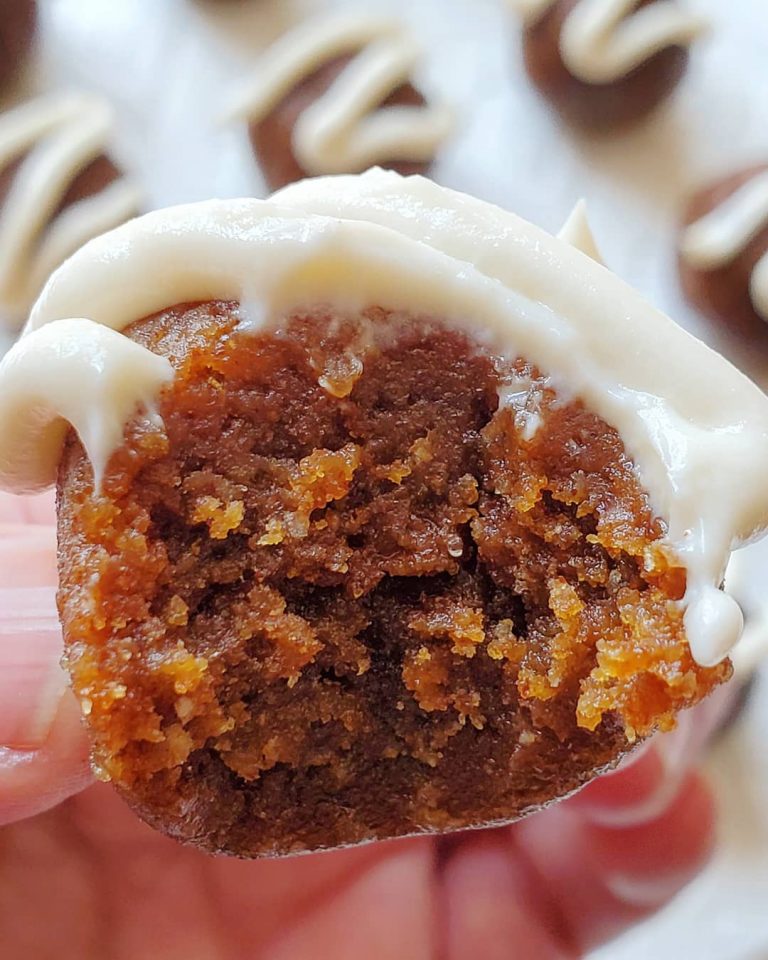 No Bake Pumpkin Cake Bites
| NO BAKE PUMPKIN CAKE BITES | I am at the point in the year where I am making all the Fall thingsss…but I still haven't let go of Hotdogs and BBQ food. It's an interesting place for sure…but the food is good in this place so I have planted my feet and here is where I will stay. 😚 These No Bake Pumpkin Cake Bites are Paleo, Whole 30, Dairy-free, and Refined Sugar-free. You can make them with or without my dairy free frosting. You can even make it with real cream cheese 🤷‍♀️ – I am definitely not the dairy police. 🧀👩‍✈️
Ingredients:
1 cup blanched almond flour
3 tbsp pumpkin puree
1 tbsp coconut oil, melted
2 tbsp smooth nut butter
1 tsp vanilla extract
2.5 tbsp coconut sugar
1 tbsp pumpkin pie spice
2 tbsp coconut flour
2 Pinches of salt
Directions:
Mix everything together until it resembles cookie dough.
Refrigerate for 30 minutes
Form into balls
Keep in the Fridge or Freezer
Dairy- Free Cream Cheese Drizzle
4 oz dairy free cream cheese(I use Kite Hill)
2 tbsp maple syrup
1/4 tsp vanilla extract
1.5 tbsp grass fed butter (or coconut oil)
Drizzle on top of the Cake Balls. You can add to the top in any way you prefer. If you are looking to create a drizzle, I find that it is easiest when the frosting is at room temperature.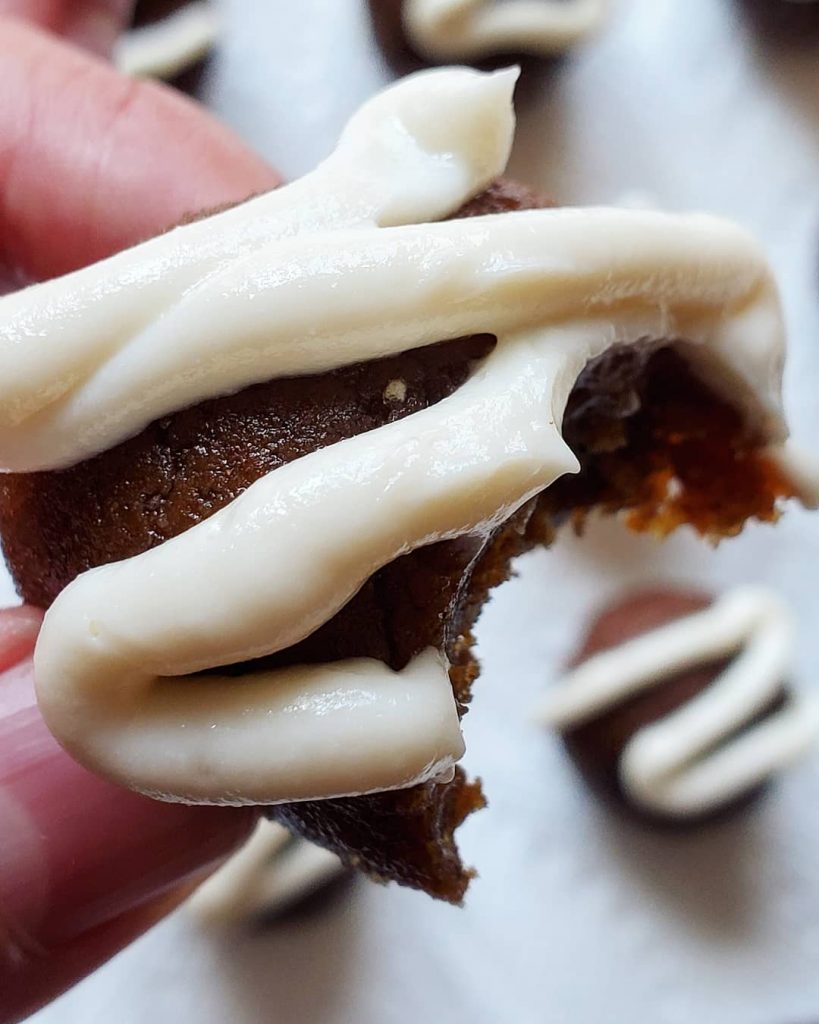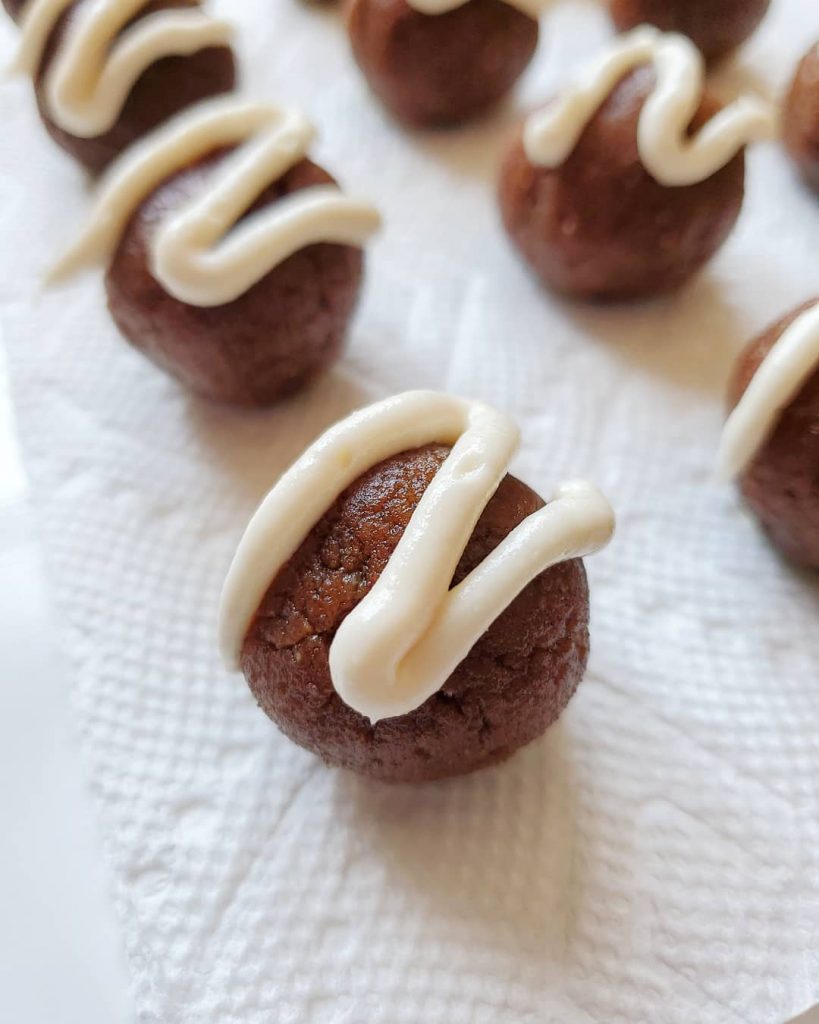 * Some of the links on this page are affiliate links for products that I truly love and recommend. By clicking on one of the links, I may receive a small amount of commission. This helps me continue to provide you with new spinachandbacon recipes. Thank you for all of your support!