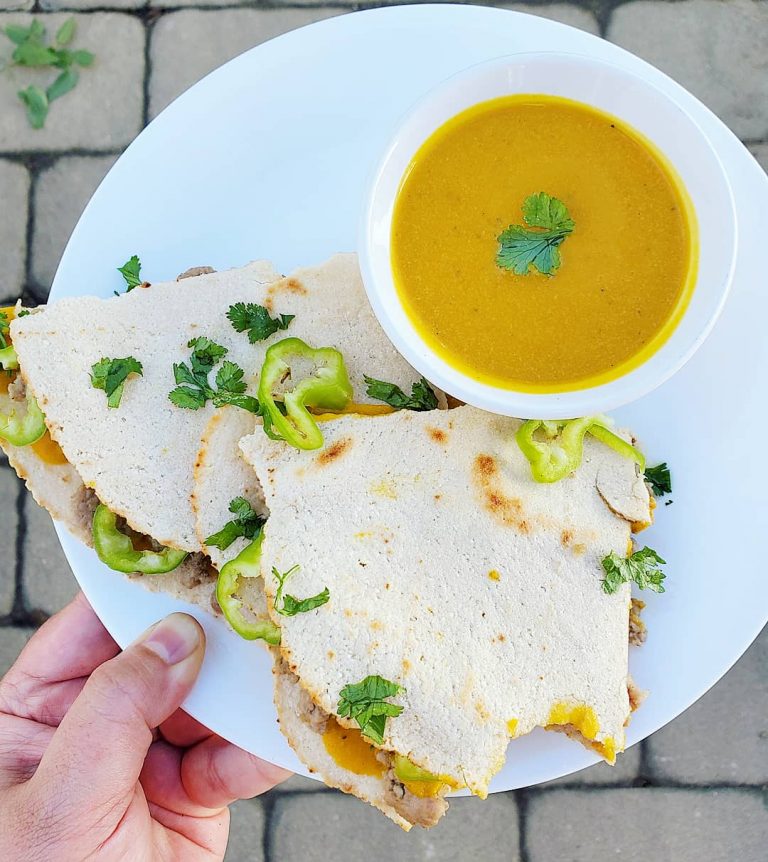 Vegan Queso made with Pumpkin
I made this quesadilla for lunch today using a @mikeys grain-free tortilla, some leftover ground pork, cilantro, and sliced hatch green chilis and some of my dairy-free queso. This dairy-free queso is so dunkable and would be great over some pasta to make mac and cheese, as a dip for chips, or even to make loaded cheese fries. I have made a vegan cheese out of potatoes and carrots, and also one out of cashews. This new one is definitely my favorite. It is made with some leftover canned pumpkin!! I mixed the pumpkin in a saucepan with a few other ingredients and it turned out great! I've also tried this recipe with some leftover butternut squash puree and it was also delicious!
Ingredients:
1 can pumpkin puree (15 oz)
1/2 cup canned coconut milk
4 tbsp nutritional yeast
1.5 tsp sea salt
1 tbsp olive oil
1/2 tsp salt free poultry seasoning
1/4 tsp black pepper
5 tbsp water
A couple slices of jalapeno for spice! (Add this in gradually. 2 thin slices goes a long way)
Directions:
Heat everything in a sauce pan until bubbly and fully incorporated (about 5 minutes)
Add to a blender or food processor and blend until smooth.