Cauliflower Risotto
| CAULIFLOWER RISOTTO | The only thing this dish lacks is carbs. Seriously, this was so creamy and dreamy. I have had an excess of shredded parmesan in my life ever since I've been making those addictive parmesan crisps, so I threw some of that in this recipe too! Risotto usually gets it's creaminess from the starch in the arborio rice. Since I used cauliflower, I relied on some half and half to get the job done. The addition of mushrooms and asparagus make this dish filling enough to be the main dish.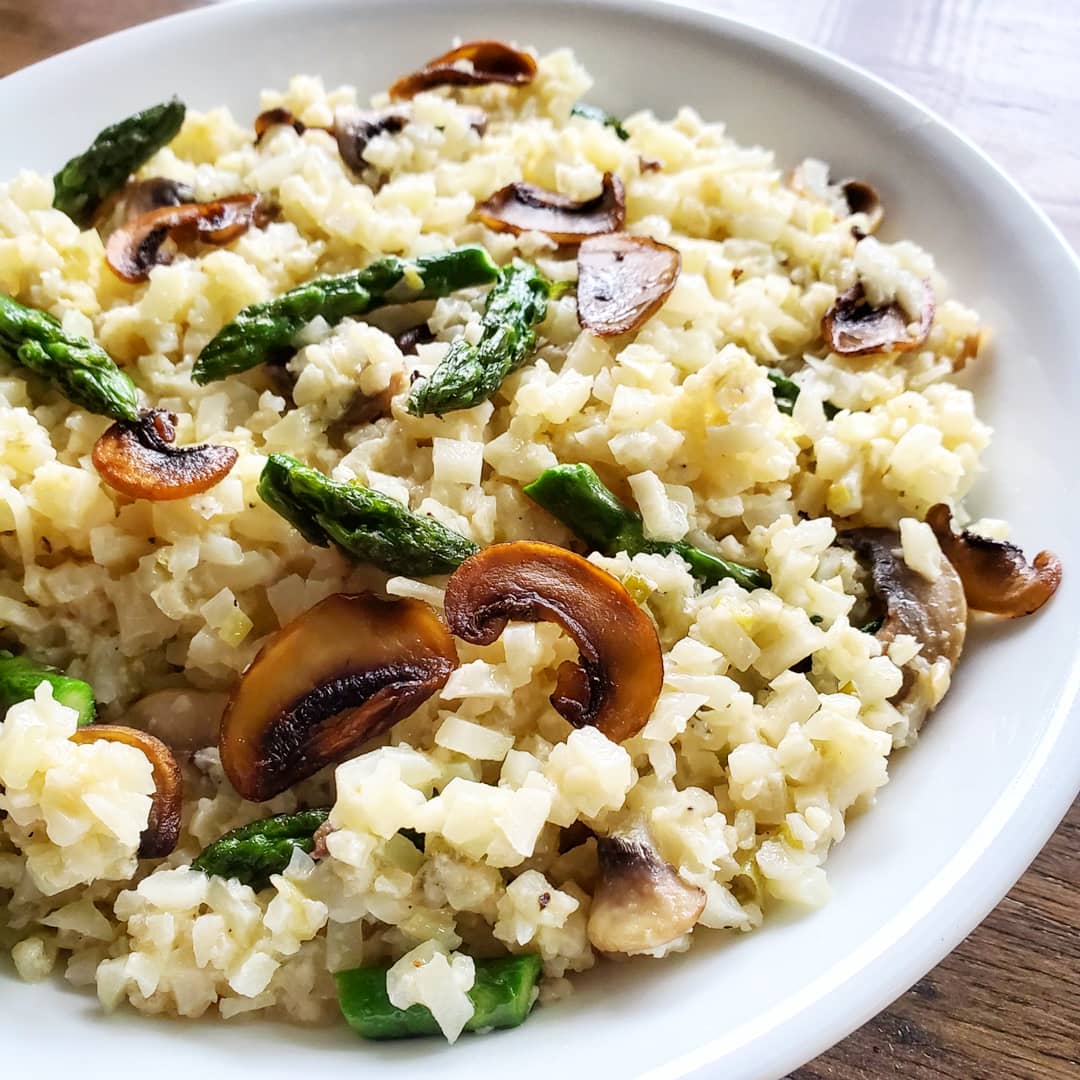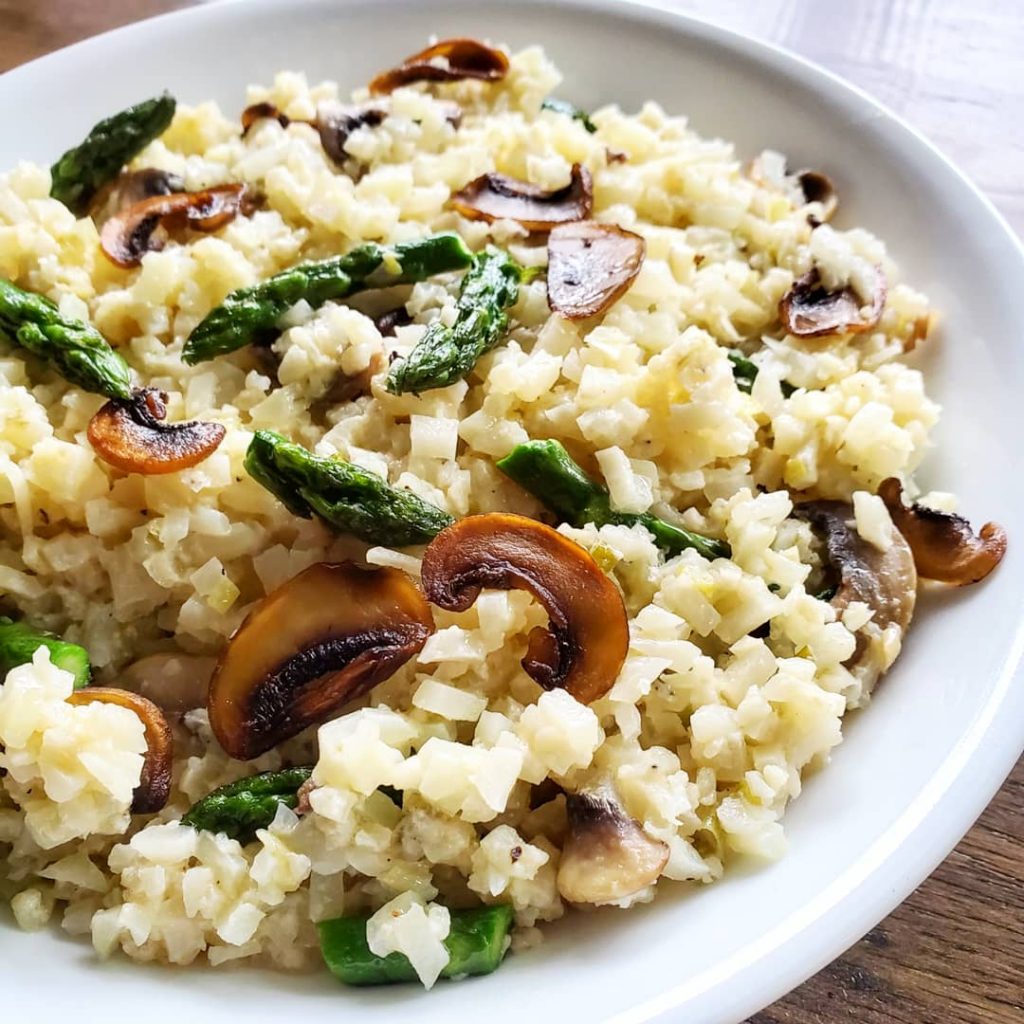 Ingredients

1 bag Frozen Cauliflower
1-2 cloves of garlic, minced
1/4 cup ghee or olive oil
1/2 yellow onion, finely chopped
1 cup sliced mushrooms
3/4 cup Asparagus Tips
1 cup half and half
3/4 cup shredded Parmesan
1/2 tsp good quality Salt
1/4 tsp Black Pepper
Pinch of Nutmeg
1/4 cup dry white wine
1/4 cup chicken broth

Method:

1. Cook half the mushrooms in 1.5 tbsp oil until brown. Set aside
2. Cook Asparagus Tips for 1 minute. Set aside.
3. Add the rest of the mushrooms, garlic, and onions plus 2 tbsp of oil to a pan on medium heat. Stir often and cook until soft.
4. Add wine and cook for 2 minutes.
5. Stir in cauliflower rice, salt, pepper, and 1/4 cup chicken broth. Stir then cover and cook for 3 minutes. Stir again. Cover and cook for 7 minutes. If cauliflower has absorbed the broth too fast, add a bit more broth to keep it from drying out.
6. Add half & half, parmesan cheese and a pinch nutmeg. Stir and cook uncovered for 1 – 2 more minutes until everything is incorporated and risotto has thickened up a bit.
7. Add browned mushrooms and asparagus tips to risotto and serve.