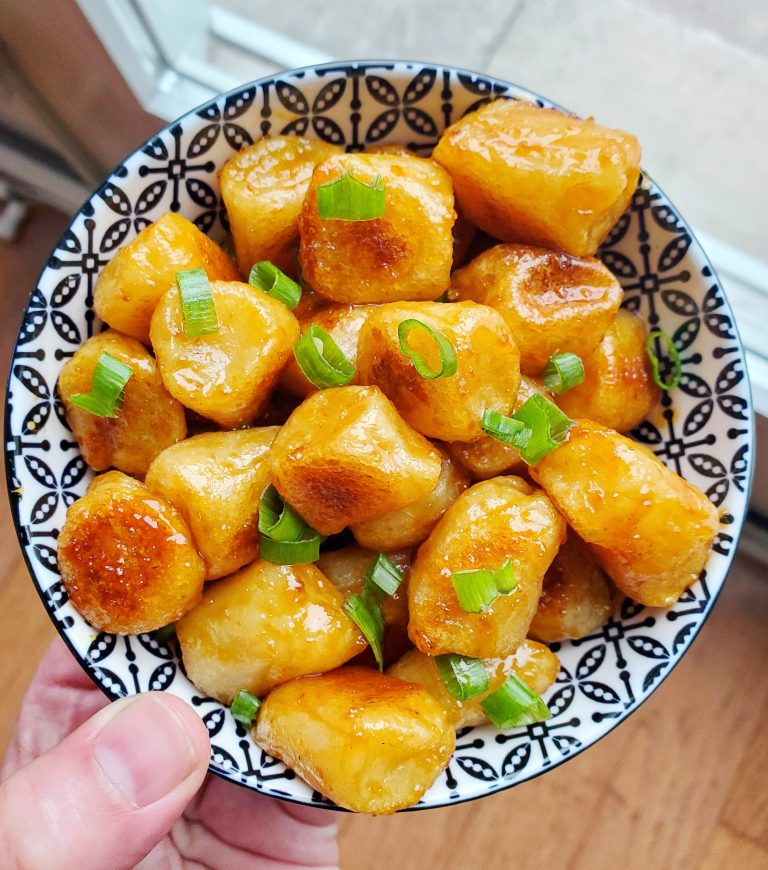 Honey Sesame Ginger Gnocchi
| SESAME GINGER GNOCCHI | 🥡 Your body is supposed to be 60% water, but I feel like mine is 60% gnocchi. It's all I ever want to eat lately..especially this Chinese inspired version. I paired this with some roasted broccoli on the side, and I had a very filling vegetarian paleo meal.
Ingredients:
1 bag Cauliflower gnocchi
1 tsp ginger paste
1/2 tbsp sesame oil
1 tsp honey
1/2 -1 tsp sriracha
1/2 tbsp coconut aminos (you can use soy sauce or tamari if you don't need to keep the recipe paleo)
1/8 tsp salt
Directions:
Cook gnocchi by baking them on a baking sheet at 400°F for 35 minutes
When there is 5 minutes left for baking, combine sauce ingredients in a pan on medium low heat.
Let it thicken
Add cooked cauliflower Gnocchi to the pan and toss to combine.
*some of the links on this page are affiliate links for products that I truly love and recommend. By clicking on one of the links, I may receive a small amount of commission. This helps me continue to provide you with new spinachandbacon recipes. Thank you for all of your support.