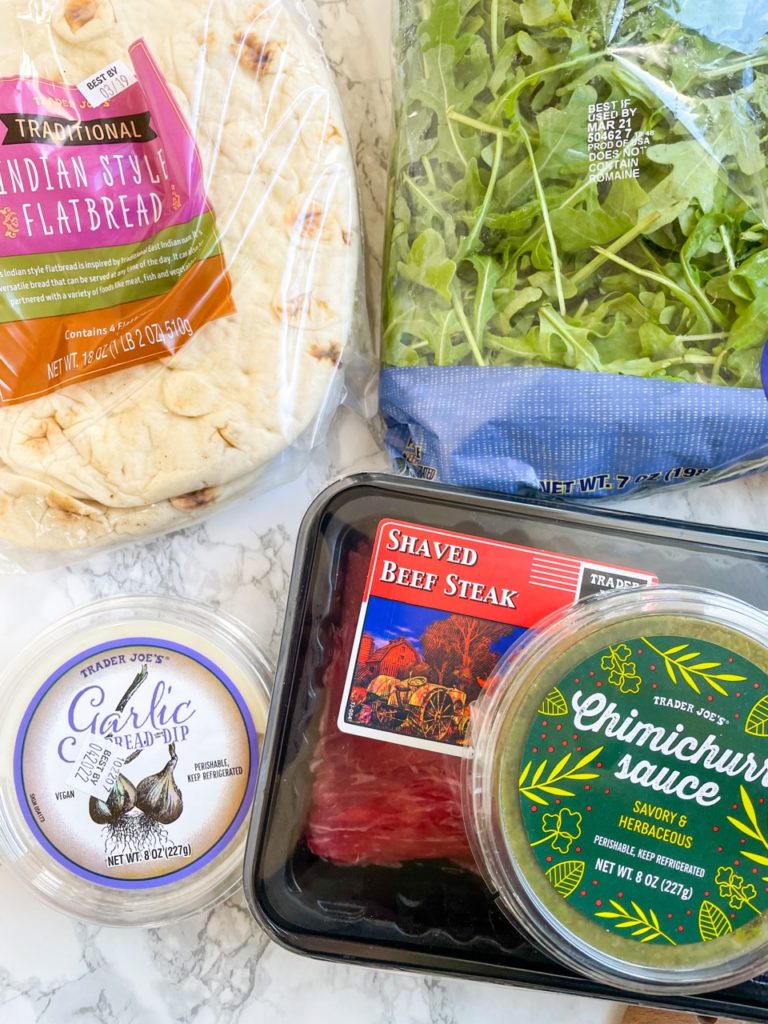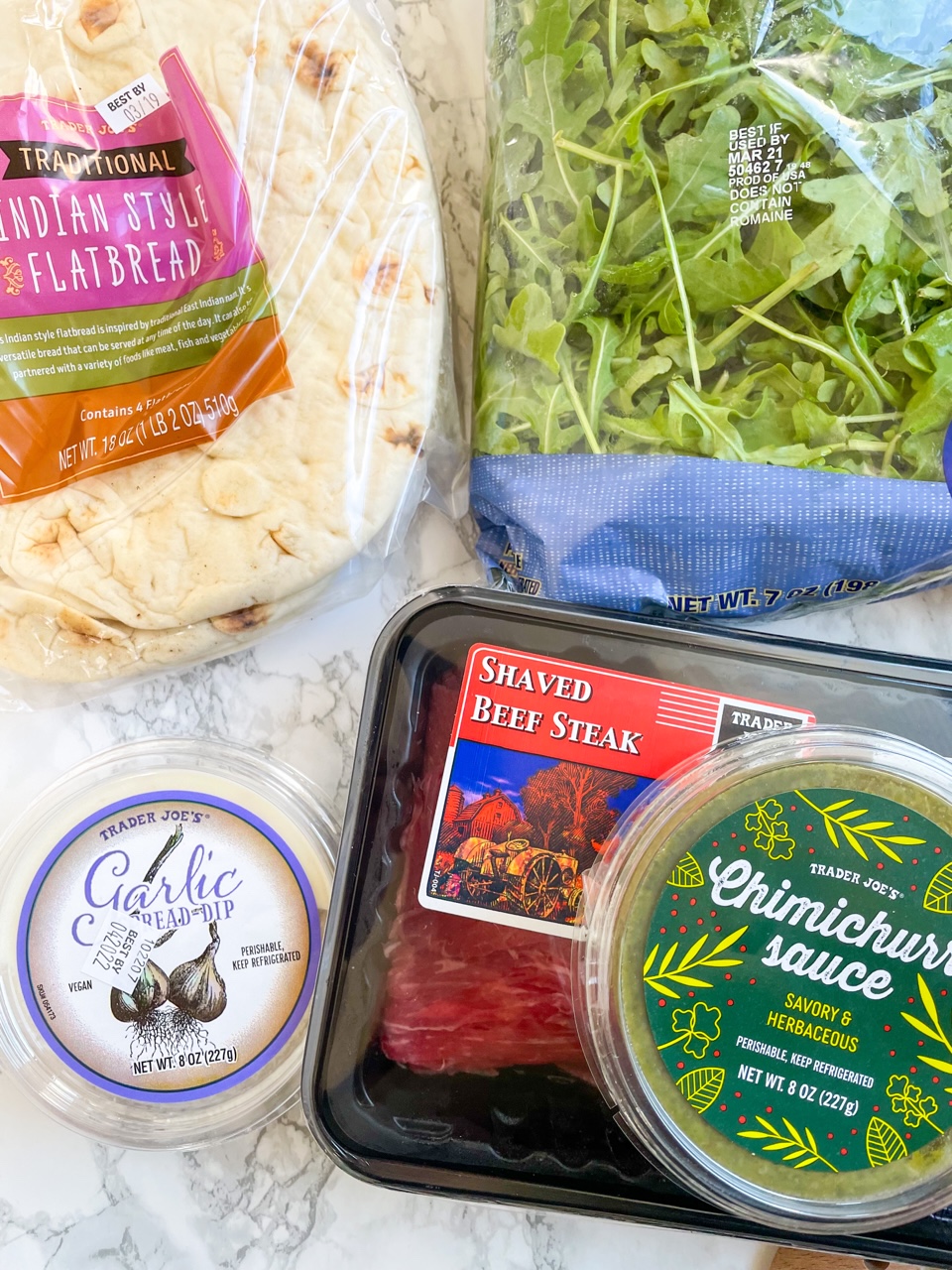 Trader Joe's Dinner Ideas
You all know how much I love Trader Joe's so I thought it would be a good idea to make a list of Trader Joe's Dinner Ideas. Planning meals takes time and a lot of us don't have much time left when you factor in our family lives and work lives. Add kids to the mix who are sometimes picky, or maybe your partner is picky, or maybe even you are a bit picky so planning meals just becomes stressful. I hope this list helps you organize a grocery list, plan a meal, and enjoy something homemade.
11 Trader Joe's Dinner Ideas
Holy Moly these are divine! This shrimp rolls recipe is like a buttery lobster roll but much more affordable. I filled a toasted brioche bun with buttery shrimp and mixed it with a delicious creamy sauce. This is one of the tastiest sandwiches I have ever eaten. I have heard that Wild Argentinian Red Shrimp has a similar consistency to lobster so I thought why not try to make a lobster roll replica for a fraction of the cost.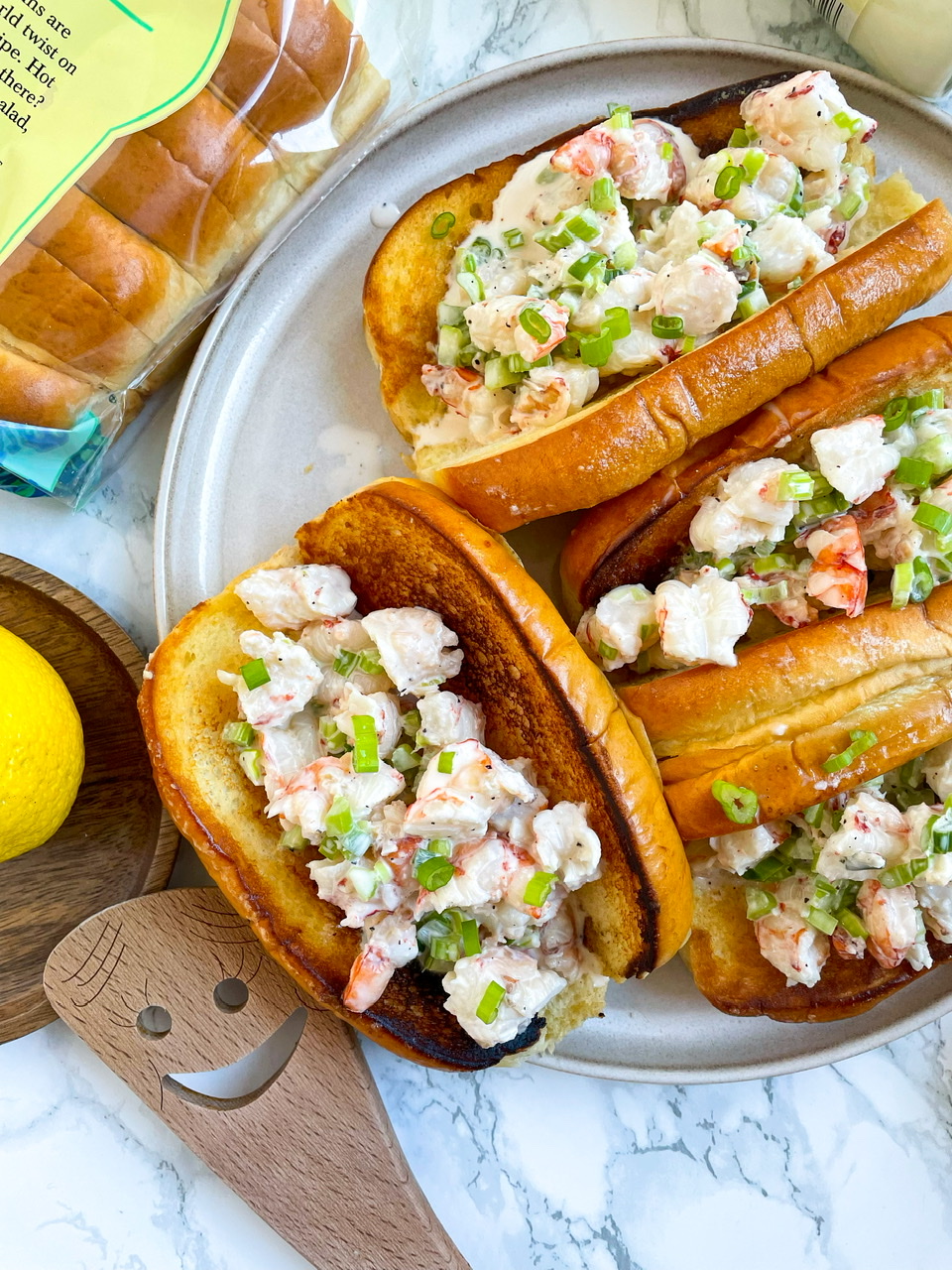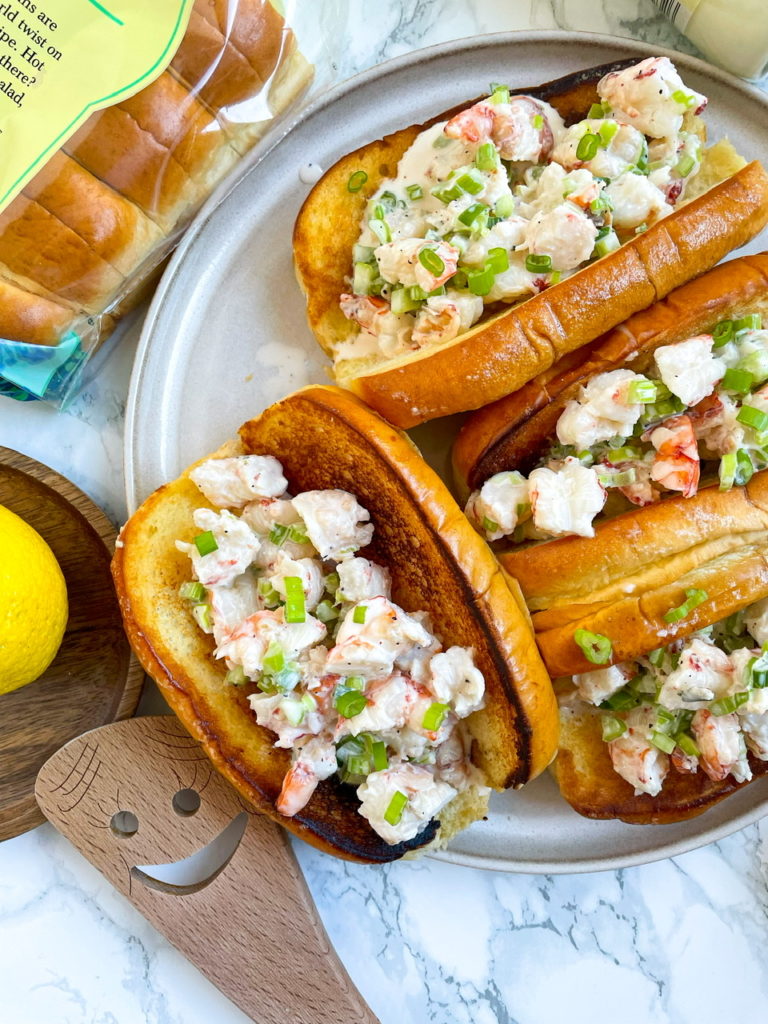 I love a quick weeknight meal and I especially love a three ingredient meal. This Cheesy Lemon Alfredo pasta is made with only three ingredients, Lemon Alfredo Sauce, Pasta, and Mini Mozzarella Balls. I used Banza pasta because it is made with chick peas, and it is the best gluten free pasta on the market. Also, I feel pretty awesome about the fact that I ate a full plate of chickpeas no matter if it was tossed in creamy alfredo sauce or not!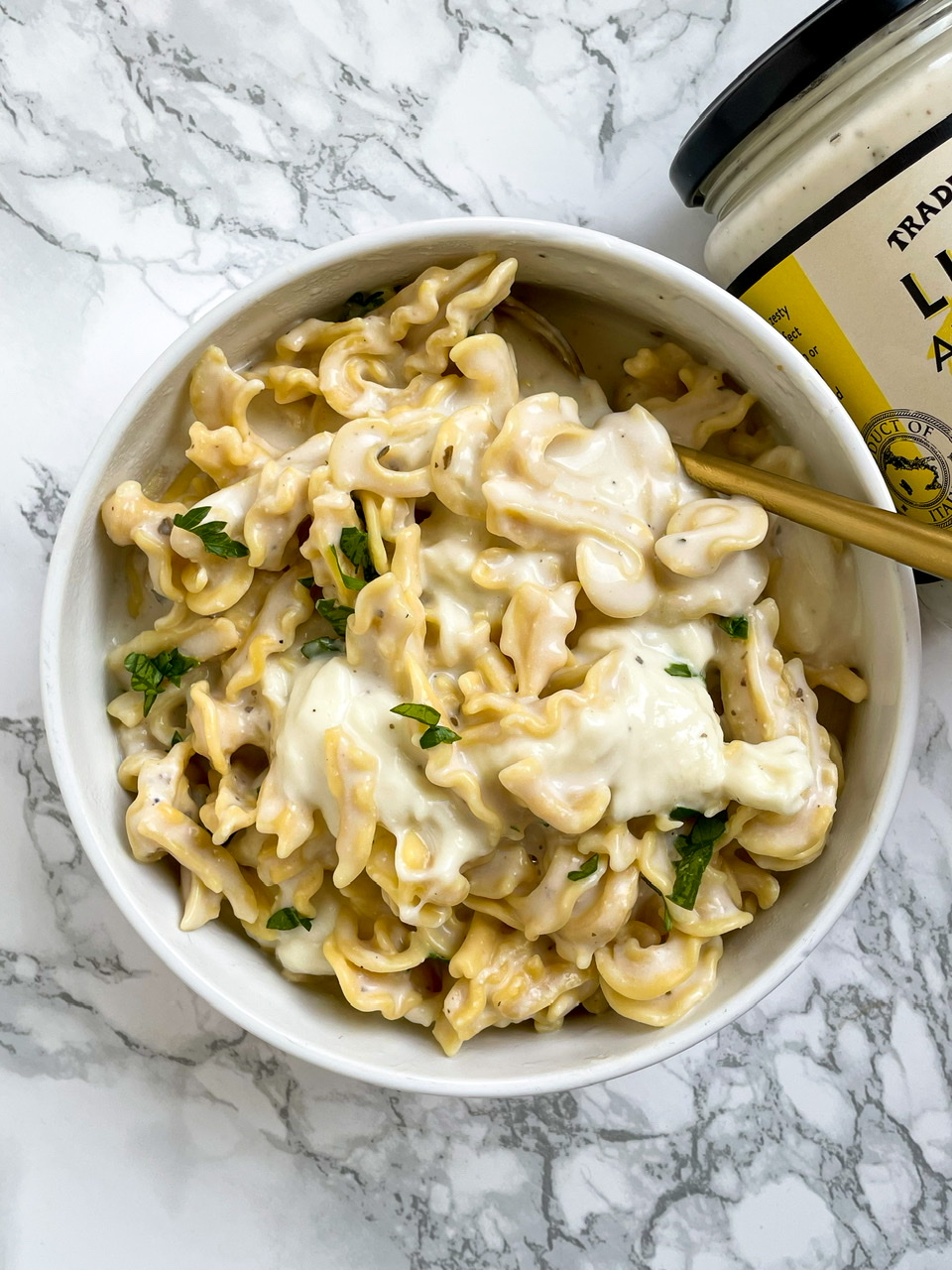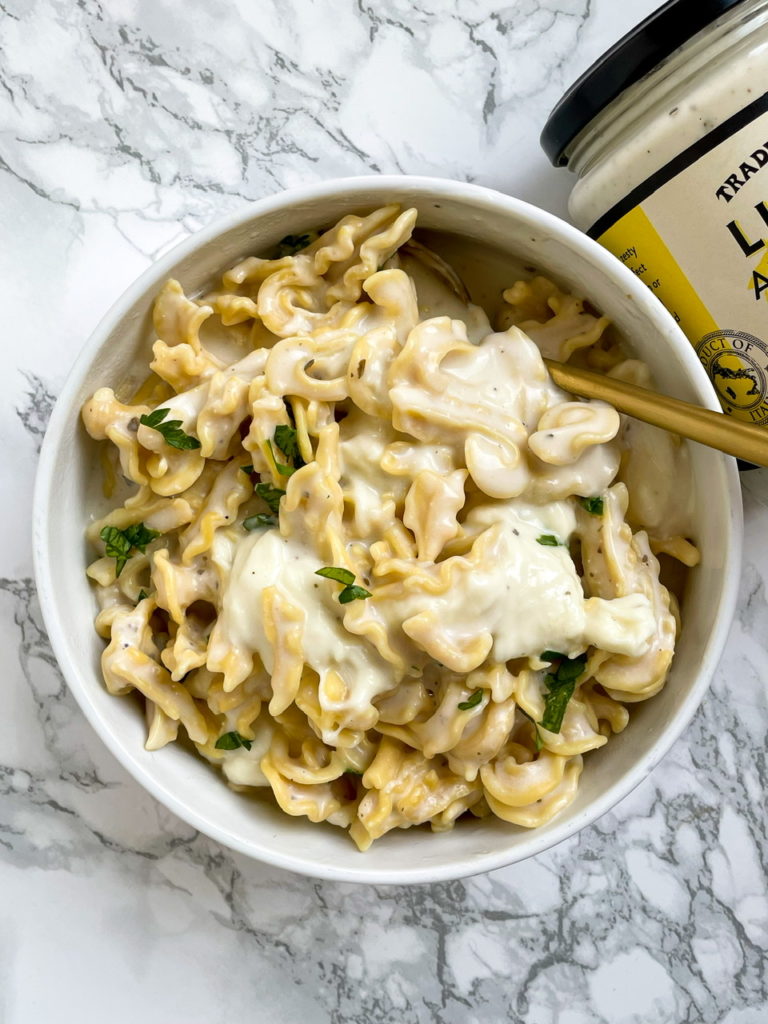 Last year was the year of the "slider" for me. I started buying the cute little Hawaiian rolls from Trader Joe's or by King's Hawaiian and I put so many delicious combinations of fillings in them. They fed my family really well, were really easy to make, and really tasty. These Cheesy Meatball Sliders were created out of a craving for a meatball Parmesan hoagie (or sub, depending on where you live). I got some ingredients to make this easy to put together, and then I started making it.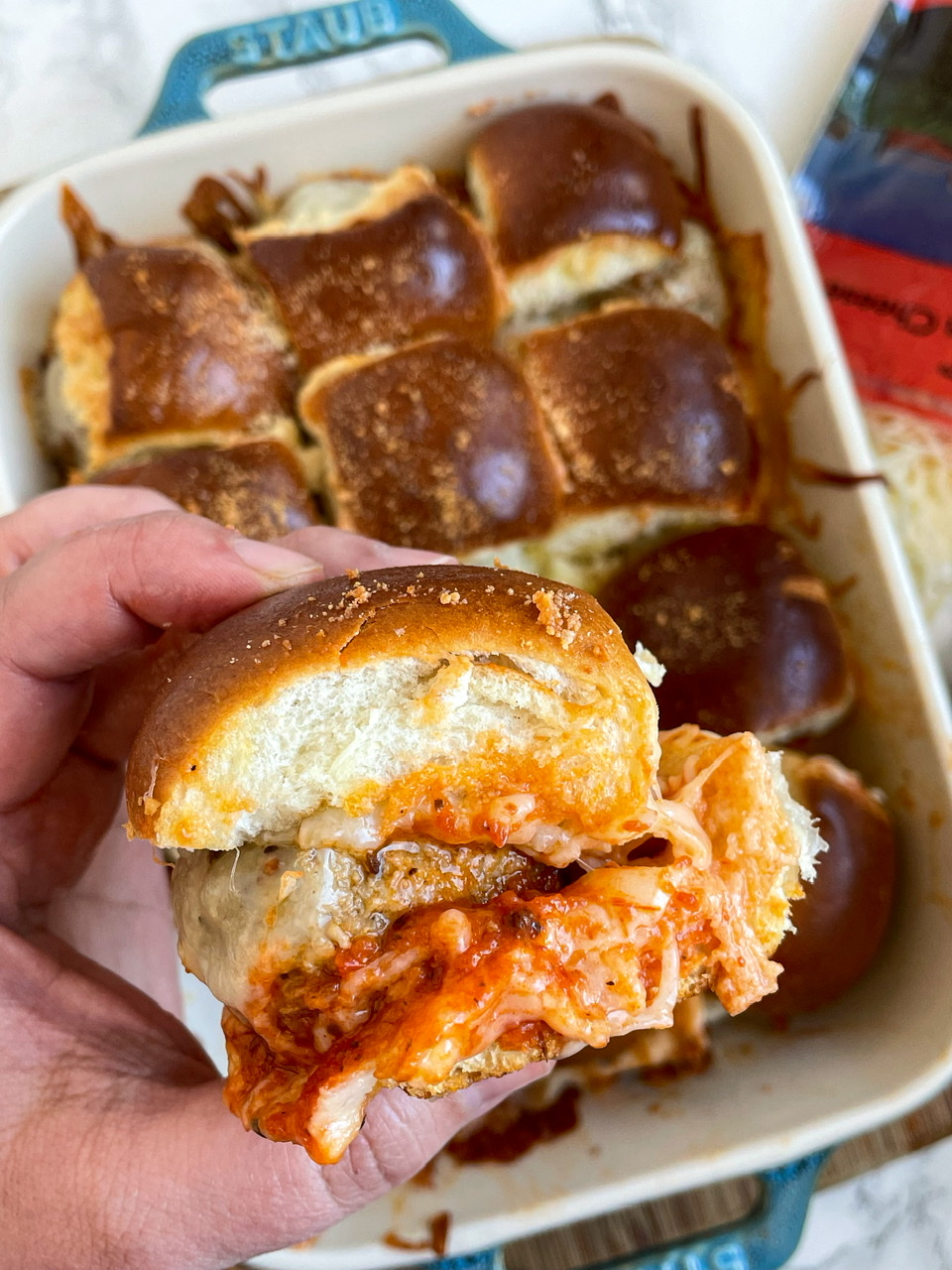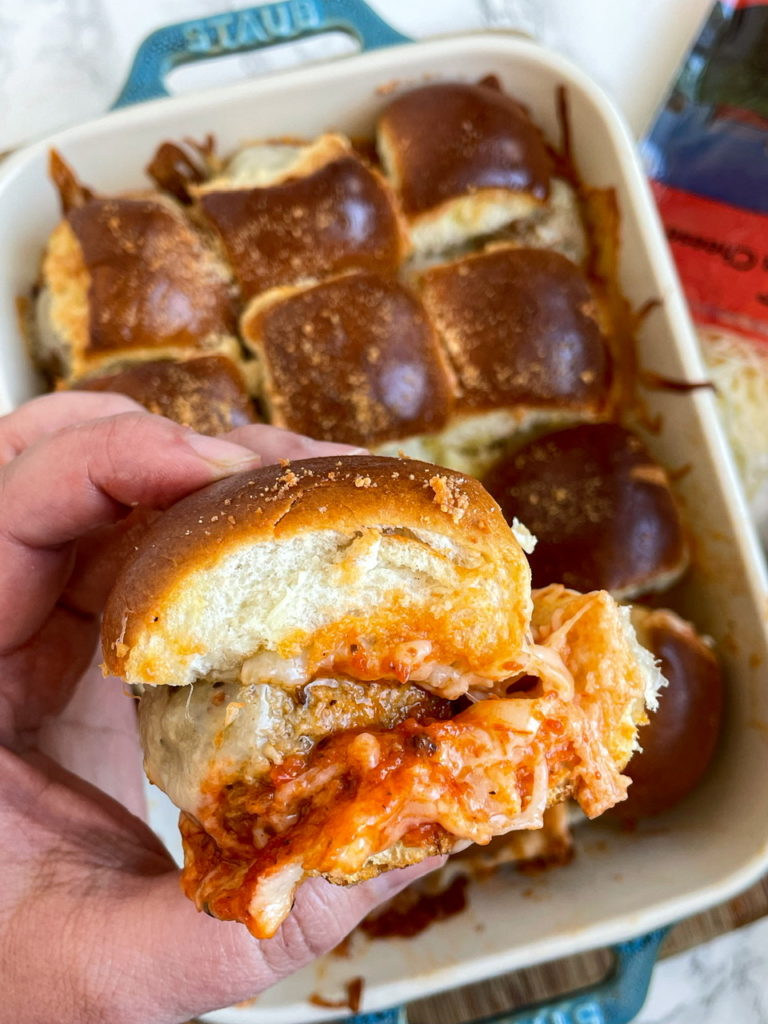 4. Healthier Homemade Hamburger Helper
Healthier Homemade Hamburger Helper is a delicious one pot meal that your entire family will love. I actually never ate hamburger helper as a child, but when I got to college I tried out all of those easy to prepare meals I saw on grocery shelves. It was probably right next to the boxed macaroni and cheese! I didn't enjoy cooking until I was a little older so anything quick and easy and/or microwaveable was the move for me! I thought it tasted ok, but I knew I could probably make better choices so I never bought it again.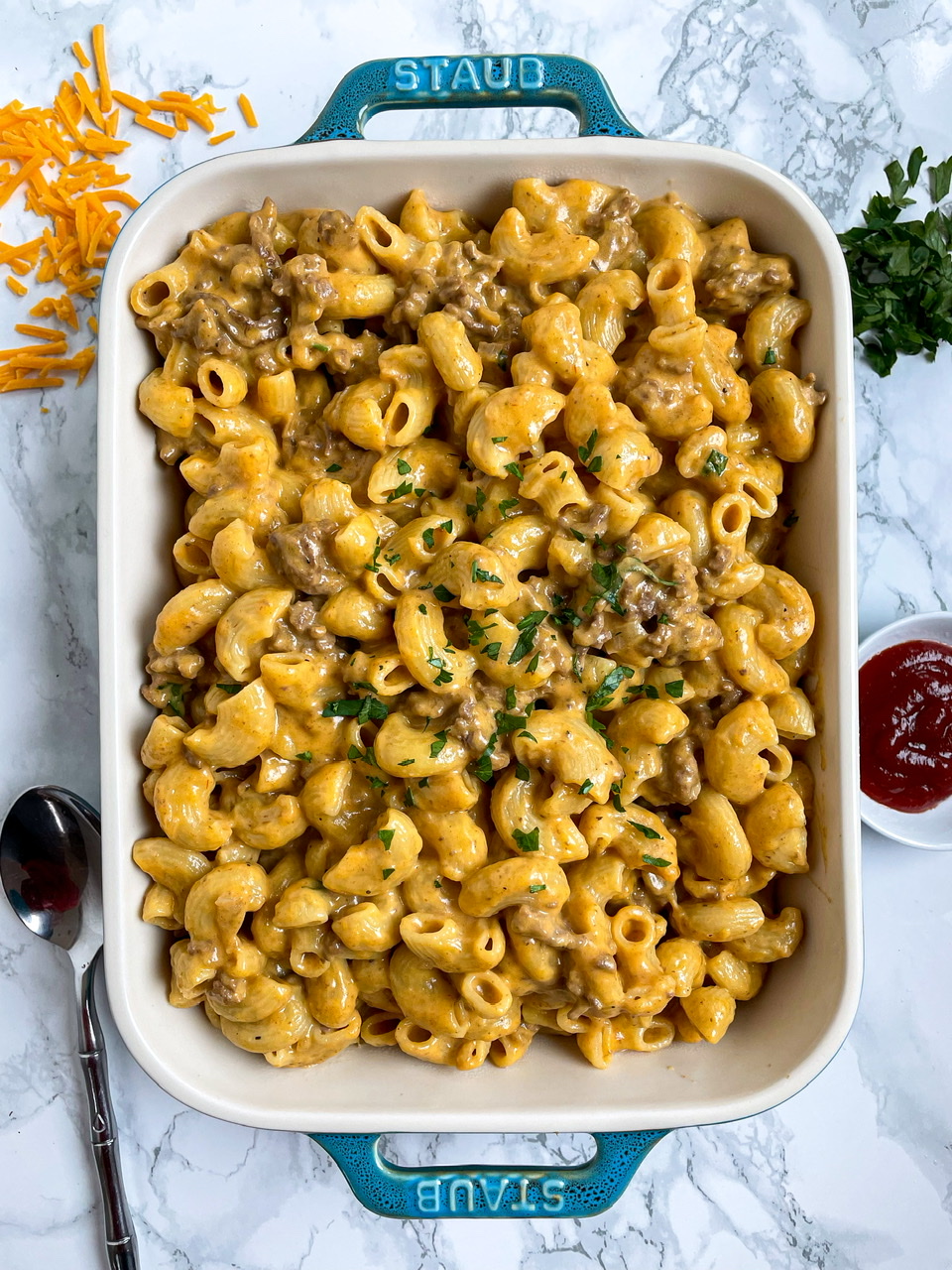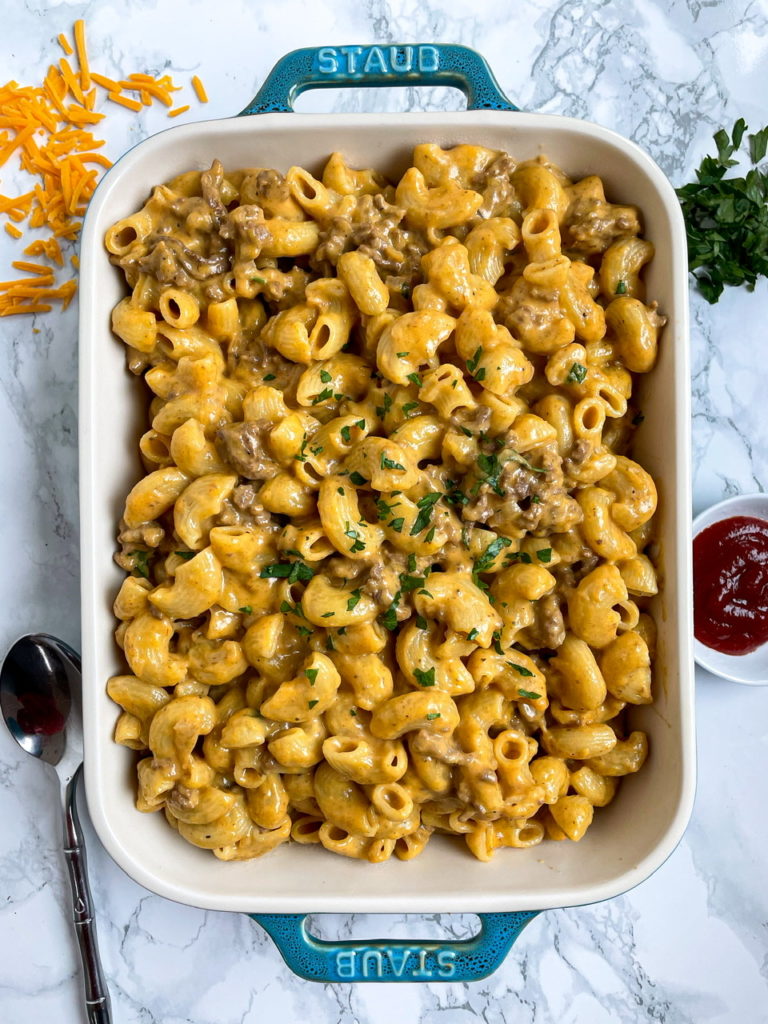 This Ricotta Pizza is made with a ricotta cheese mixture seasoned with garlic and pecorino cheese slathered on a flatbread. Seasoned ricotta cheese makes the perfect white pizza base. Also, using Naan as my pizza crust becomes a personal brick oven pizza and it requires zero work. I am pretty certain this is the easiest and most delicious gourmet pizza recipe you will find on the internet.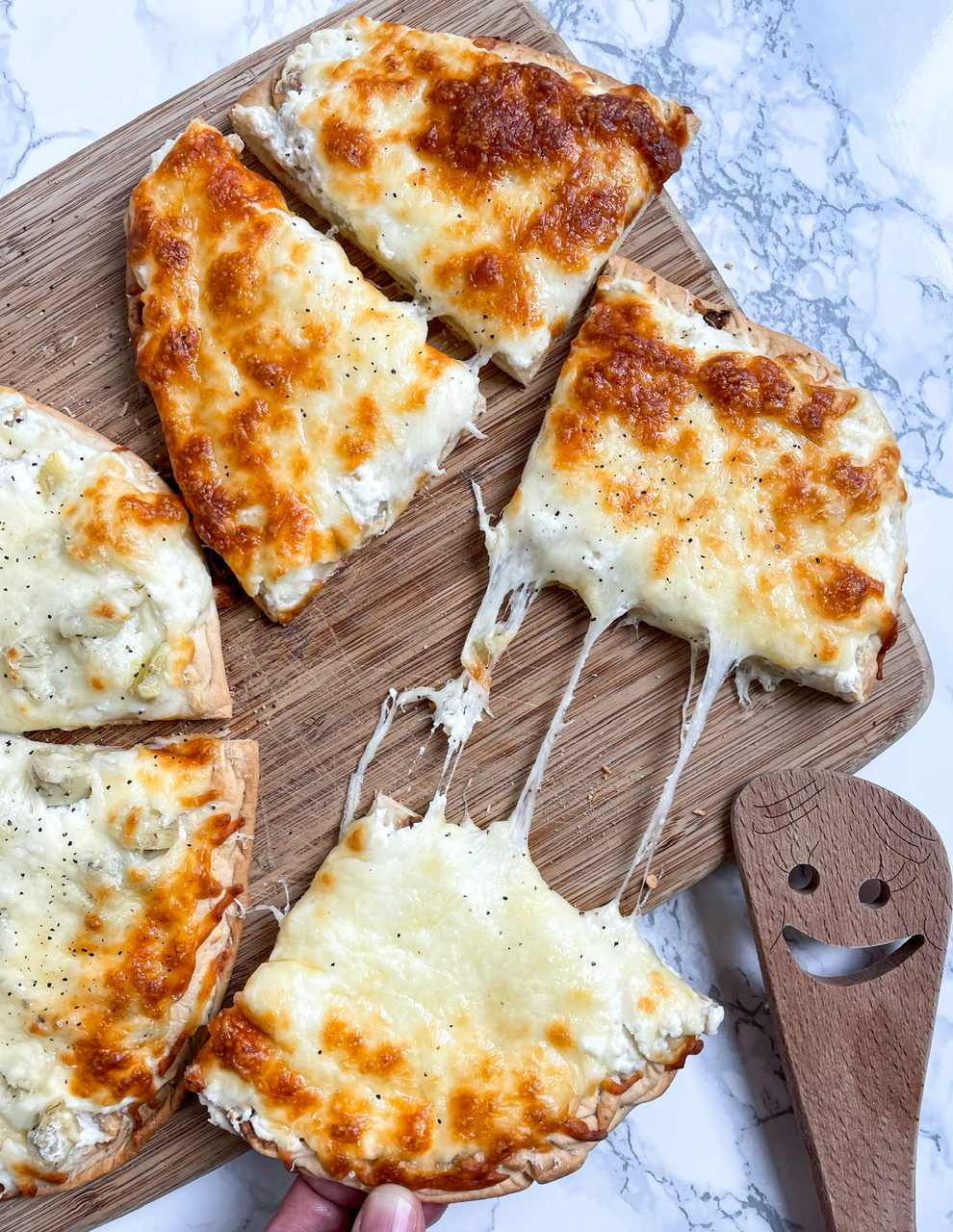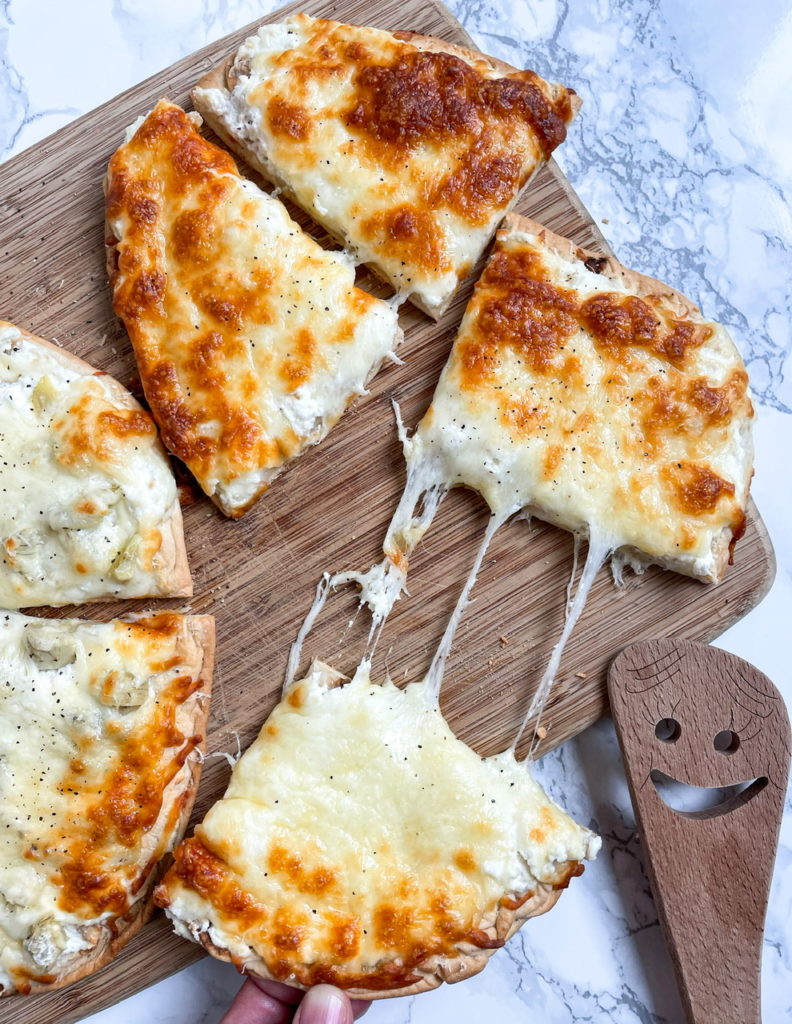 6. Chimichurri Steak Flatbread Sandwich
This Chimichurri Steak Flatbread Sandwich consists of my favorite shaved beef from Trader Joes, chimichurri, garlic sauce, and flatbread. This is the definition of a gourmet sandwich. I love to heat these flatbreads up and use them as a vessel for this delicious combination. Then, I top it all with Arugula for a pop of freshness!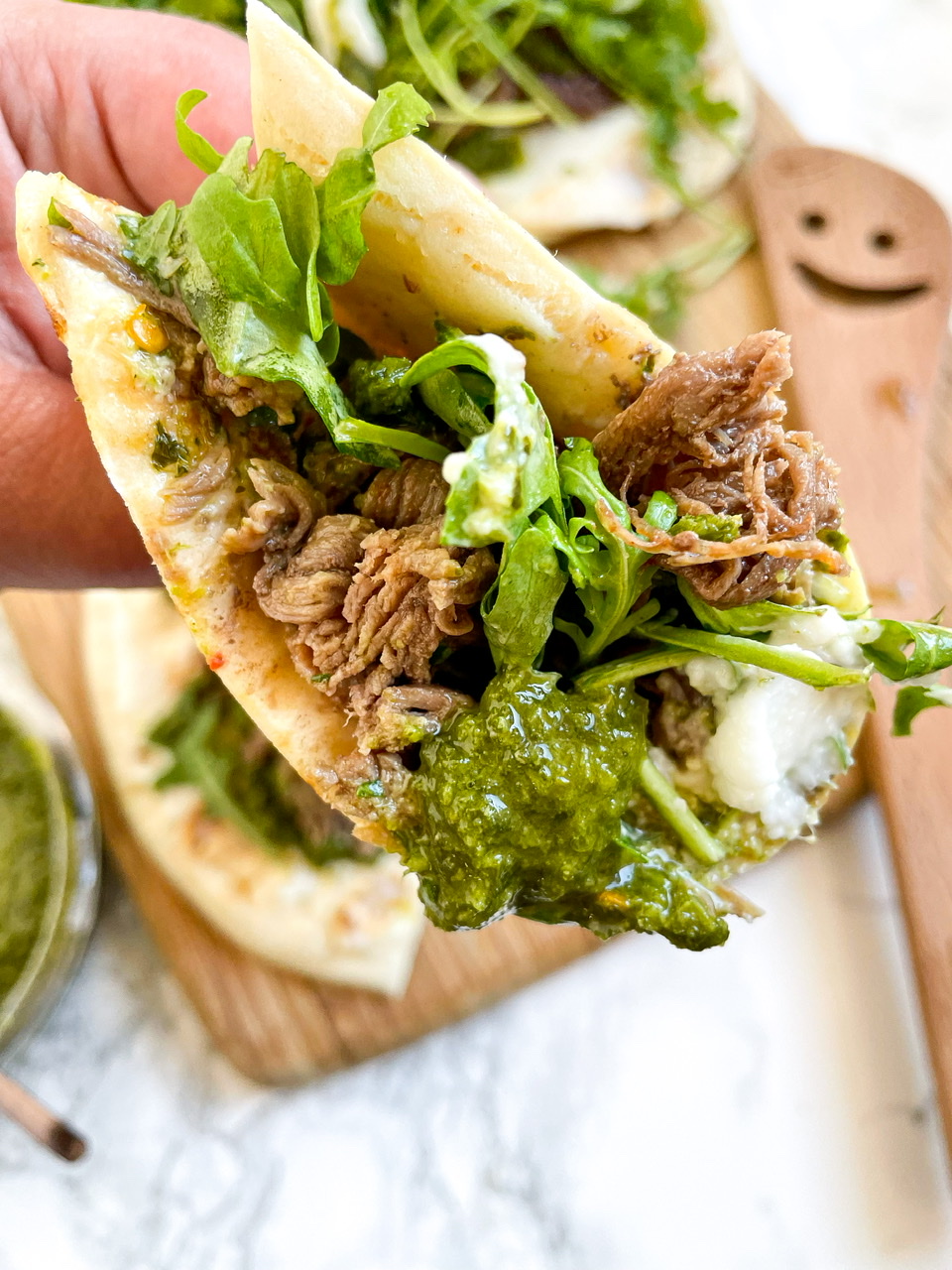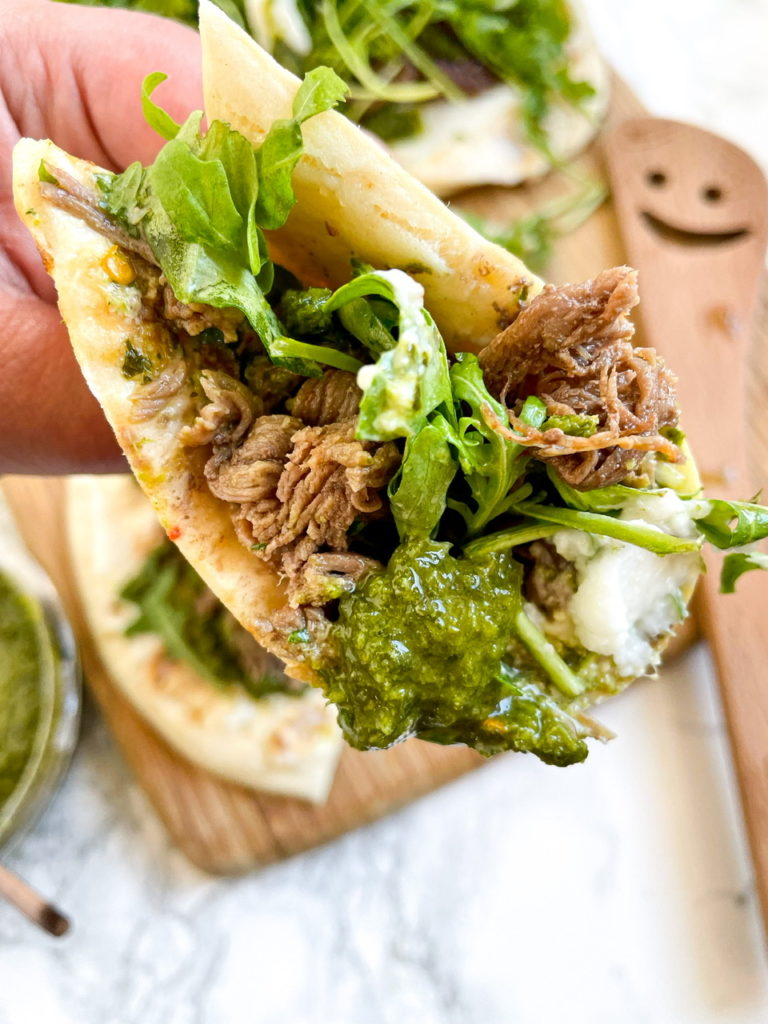 Ham Fried Rice is similar to regular fried rice but it has the special touch of being made with crispy ham and spring vegetables. I love eating seasonally. When vegetables are in season, they are frequently cheaper than they would be at different times of the year. Also, many grocery stores carry frozen asparagus and frozen peas, so this meal is very simple and affordable to make. Oh and I topped this with some crispy pan fried prosciutto, but any ham works well here, especially a smokey one! You can also use pancetta or leftover pork.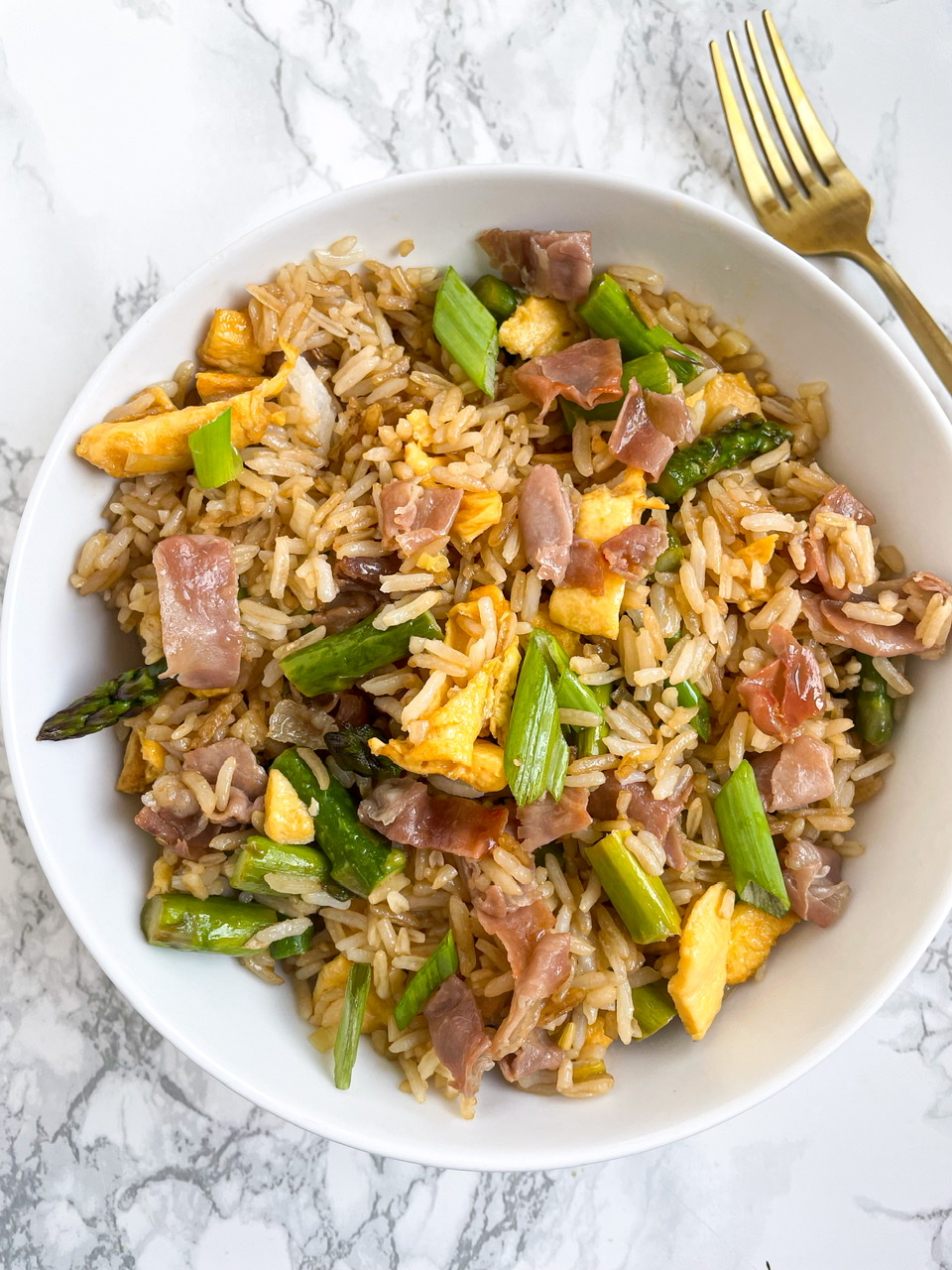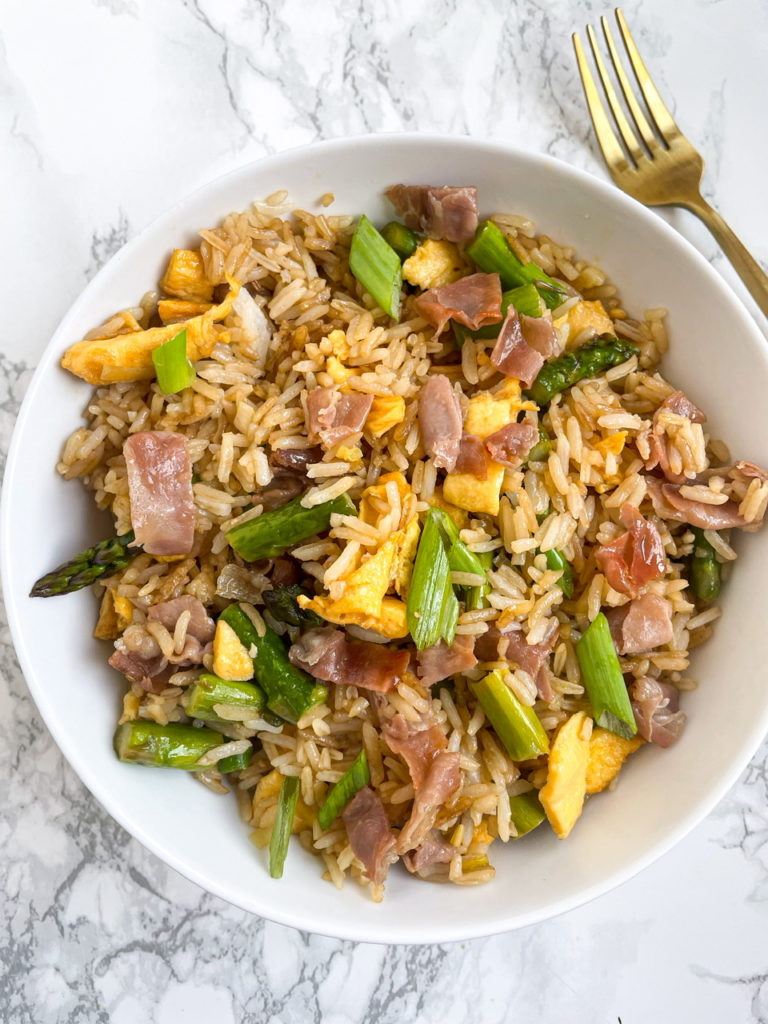 I was so excited to share this One Pot Baked Pasta dish because I made it non stop all winter. It took a few tries to get it just right because I didn't want to over cook the pasta, and finally it was to my liking. When I think "Fall Comfort food", I think of a large pot of a rich pasta sauce on the stove that has been cooking for hours. My mom is a great cook and always had something delicious cooking on Sundays just like this.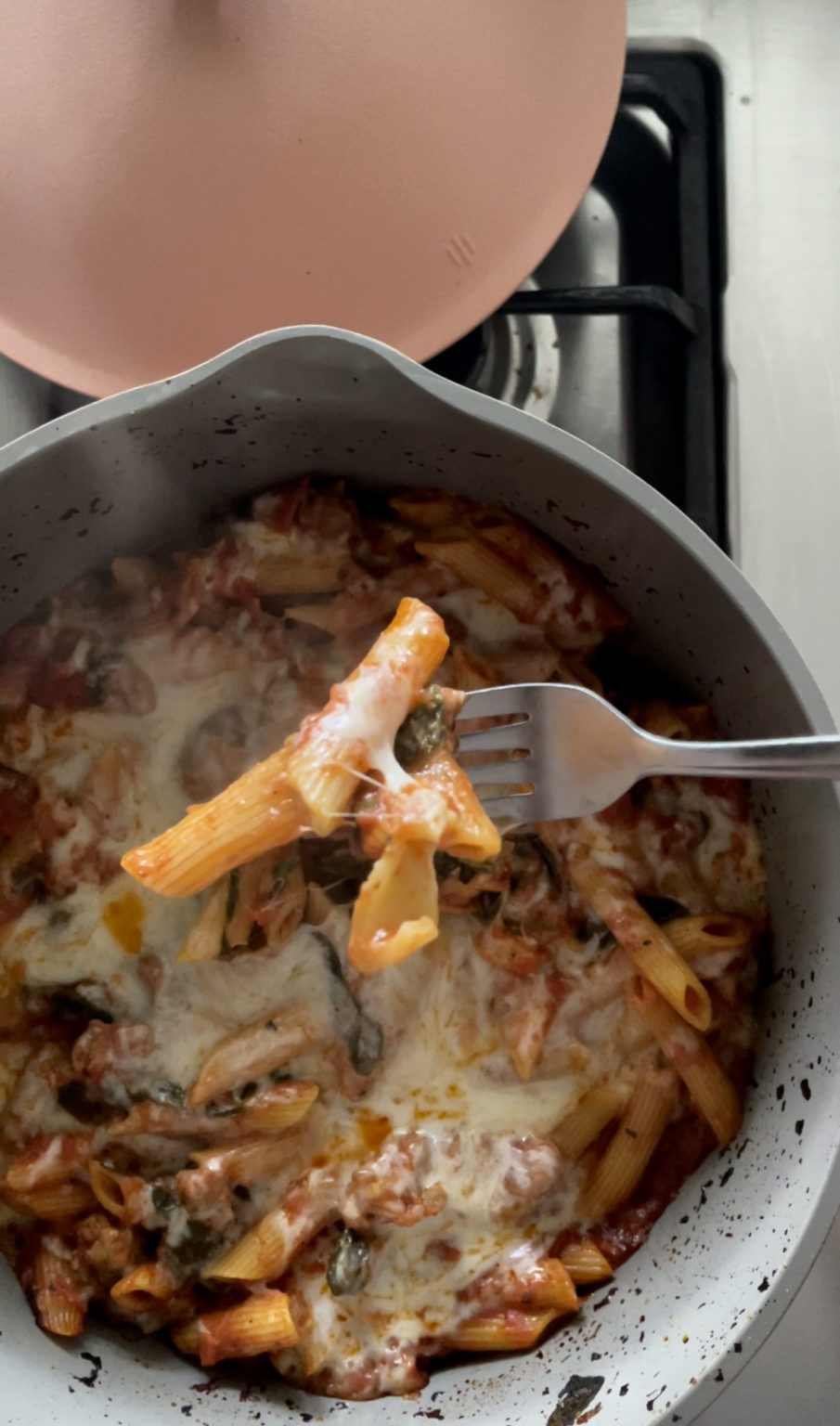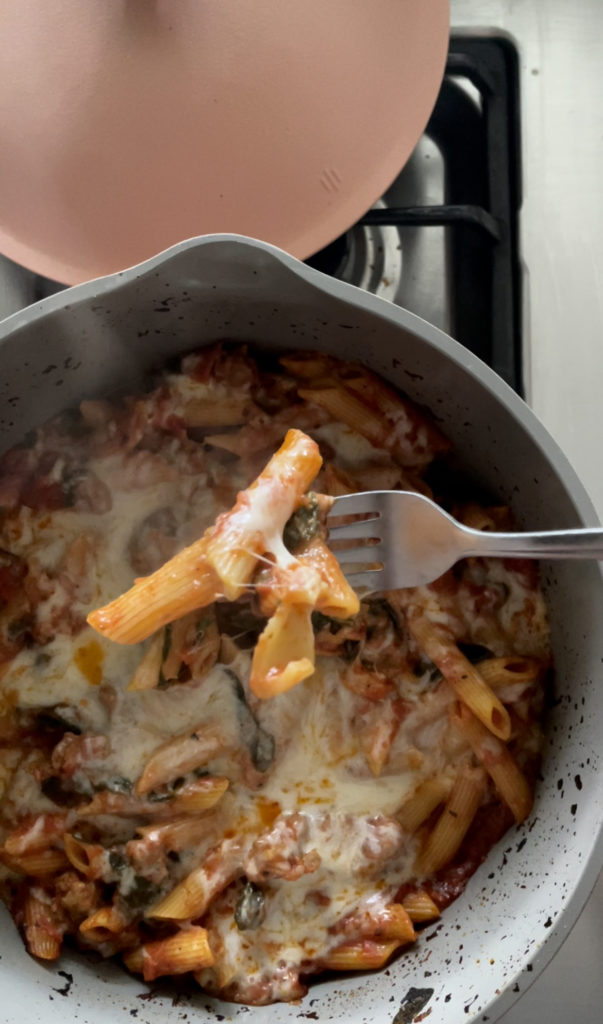 I love Philadelphia so much, and I love the food, but you know what's crazy? I don't love the cheesesteaks. I've had some good cheesesteaks, but they are not from the two most popular places – Pat's and Geno's. My favorites in Philly are Angelo's and Dalessandro's. However, I love making my own because it has a good ratio of cheese to meat. The first word in cheesesteak is "cheese", so why are most of the cheesesteaks I've had so dry? Well, these cheesesteak sliders are not dry, I can promise you that.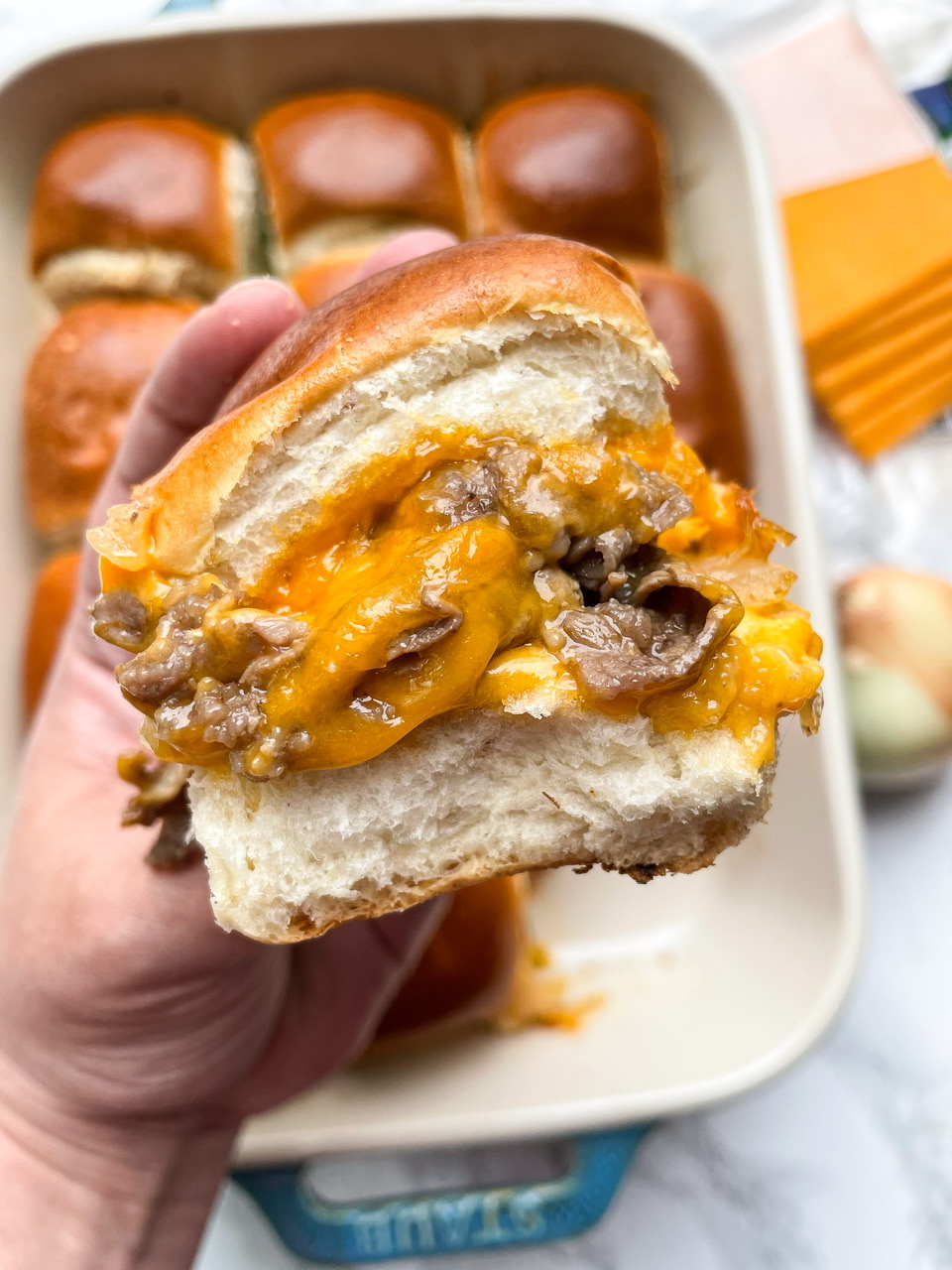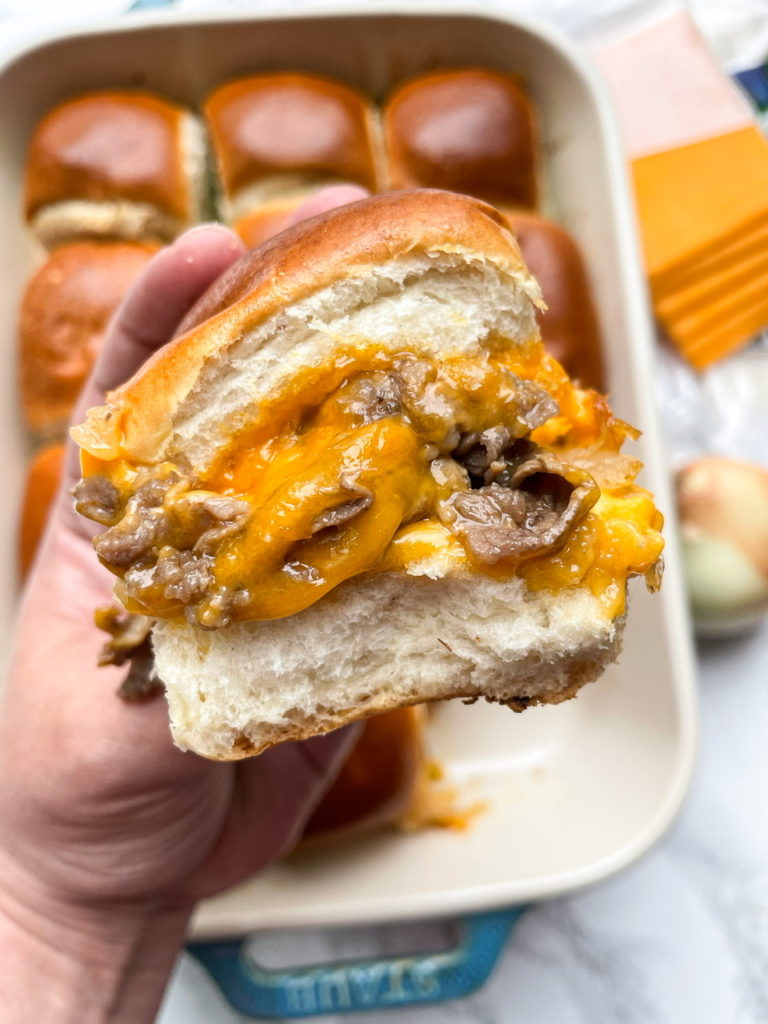 10. Pork Belly Bao
Pork Belly Bao is a Chinese dish consisting of steamed soft fluffy bread folded over pork belly and condiments. The bread is traditionally made from a slightly sweetened wheat flour mixture. I will show you how to make it from biscuit dough that you can find in any grocery store.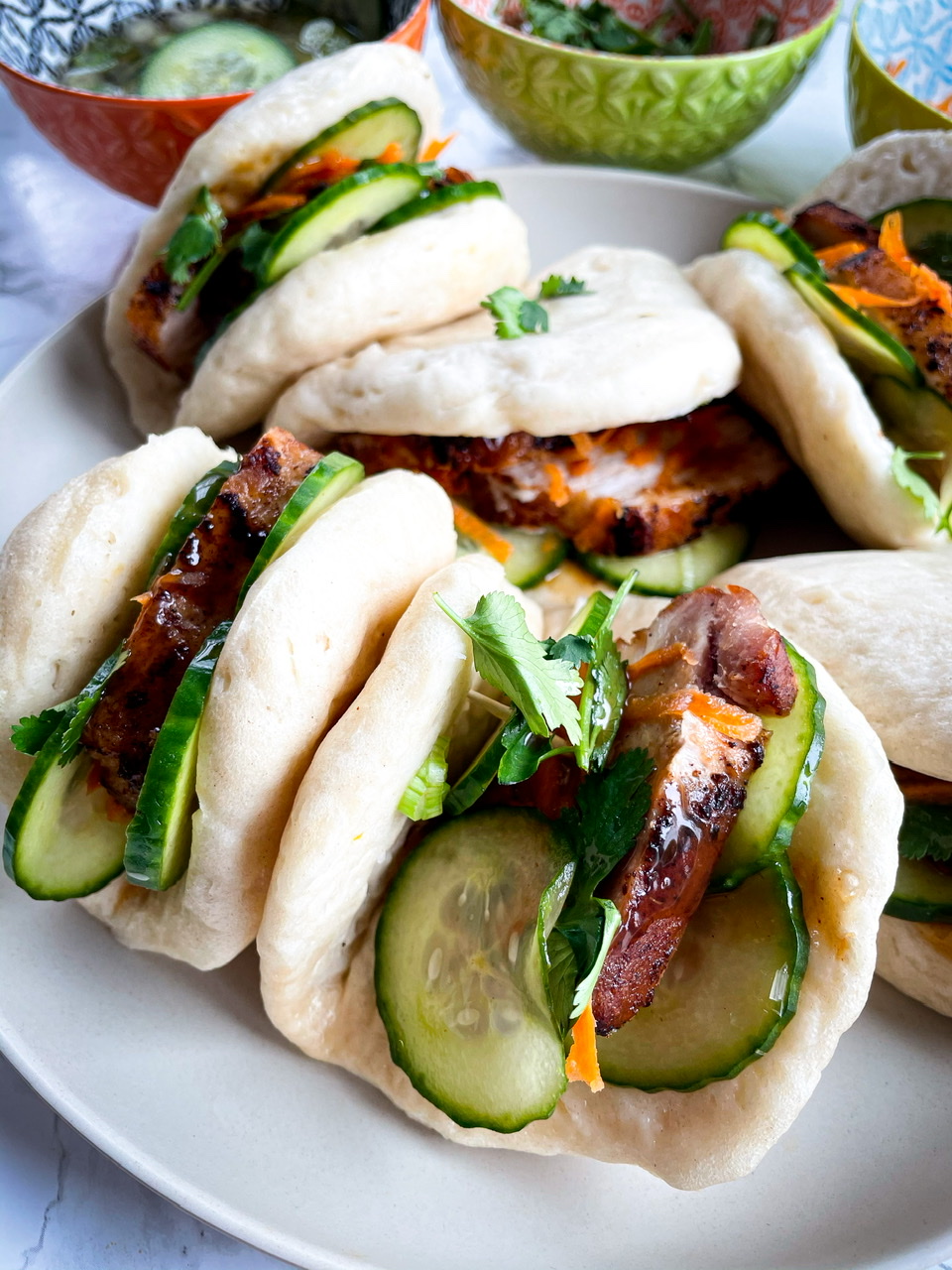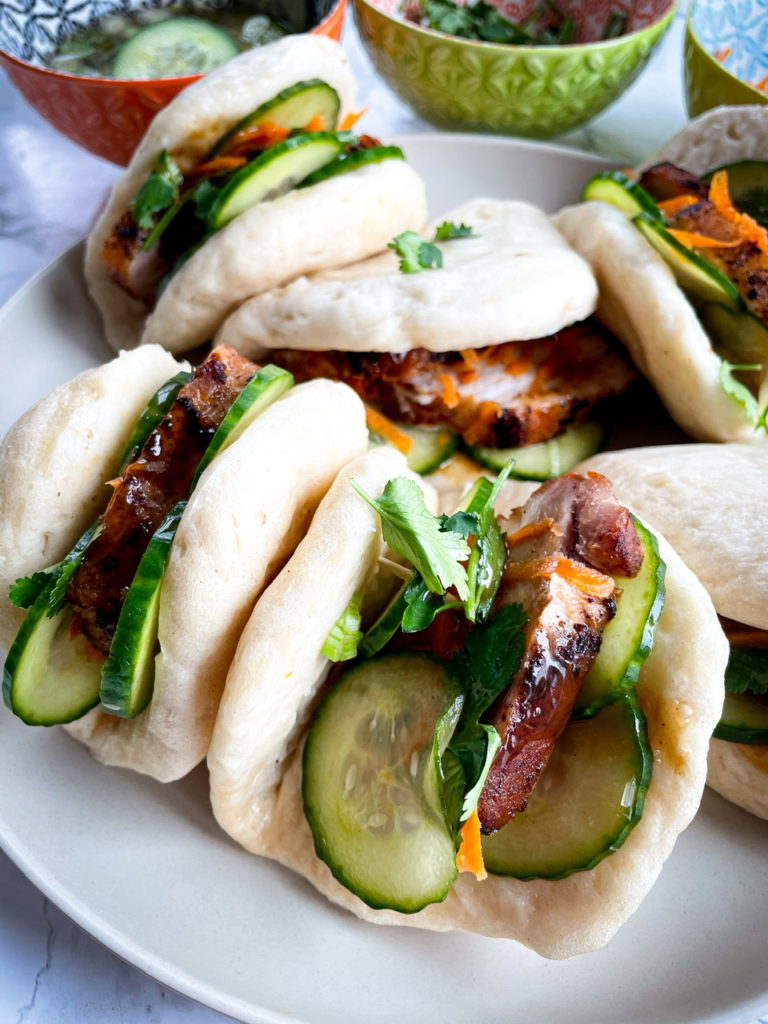 11. Pizza Meatballs
Pizza Meatballs are here!! I made these yesterday while filming my first IGTV. The video was only 2+ mins long because its social media and we all don't have the longest attention span..but in reality the meal took me less than 30 mins to make. I used ground chicken to lighten up these meatballs, but you can use pork, turkey, or beef. These are perfect for all the pizza lovers in your life!