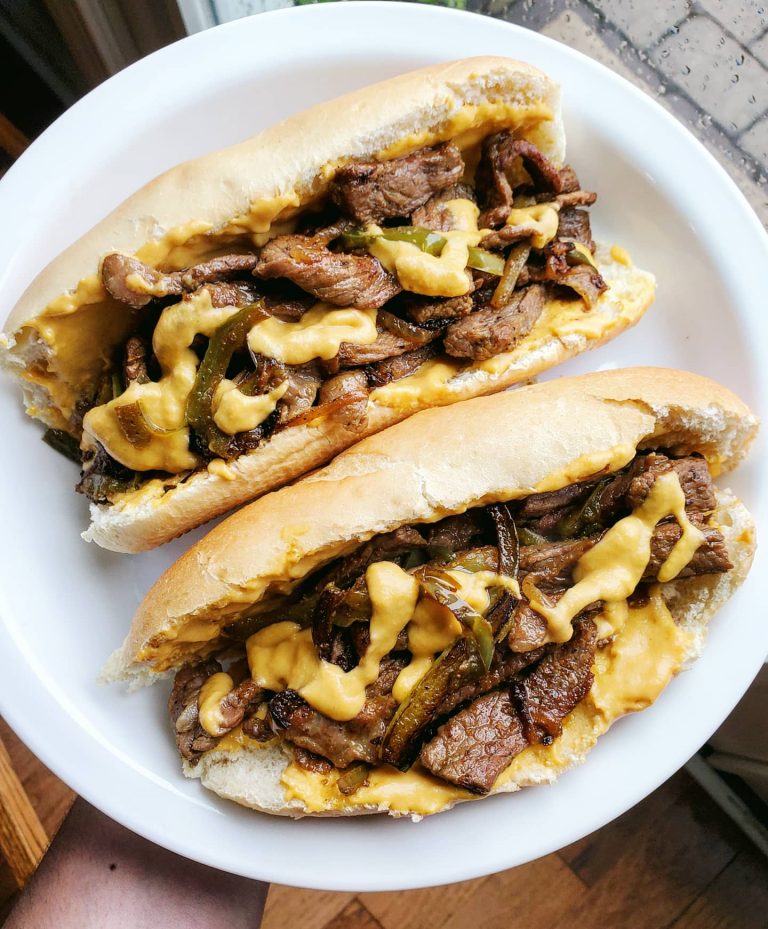 Dairy Free Cheesesteaks
Dairy-Free Cheesesteaks! Philadelphia is a city known for their cheesesteaks, but I hardly ever eat them. Too often I am disappointed by the dryness of the sandwich. I also really need good quality meat in a sandwich and very fresh bread, two things most places don't have. My favorite spot is Dalessandro's in Philly, but otherwise I prefer to make them at home. This weekend I made my first #dairyfree cheesesteak using the Cashew Fiesta Dip by Trader Joes, thinly sliced flank steak, onions, peppers, and fresh toasted rolls. The results?? A truly remarkably delicious sandwich that made me so sad to not have leftovers!
Ingredients:
1 lb Flank Steak
1 container of Cashew Fiesta Dip
2 Submarine Rolls
Half of a yellow onion, thinly sliced
1 green bell pepper, thinly sliced
Salt
Pepper
Garlic Powder
A pinch of Lawry's seasoning salt or Badia Tropical blend spice
Oil for cooking
Directions:
Put steak in the freezer for 30 minutes to make it easier to be able to thinly cut the meat. Once you cut it, liberally season the steak with salt, pepper and garlic powder.
While steak is freezing, add onion to a pan with a tbsp of oil or ghee and cook over medium low heat for 10 minutes.
Once the onions are light brown, add the sliced peppers and cook till they start to brown and are no longer crisp.
While onions and peppers are cooking, slice the rolls and place in a toaster oven to lightly toast them. You can also do this in an oven.
Add cashew cheese to a small saucepan and heat up until very creamy and hot.
Add the steak to the pan with the onions and peppers and raise heat to high. Add a couple shakes of a seasoning salt of your choice and then cook on high heat for 5 – 7 minutes depending on your level of steak doneness.
Spread the cashew cheese on both sides of the rolls, add the meat mixture, and enjoy!