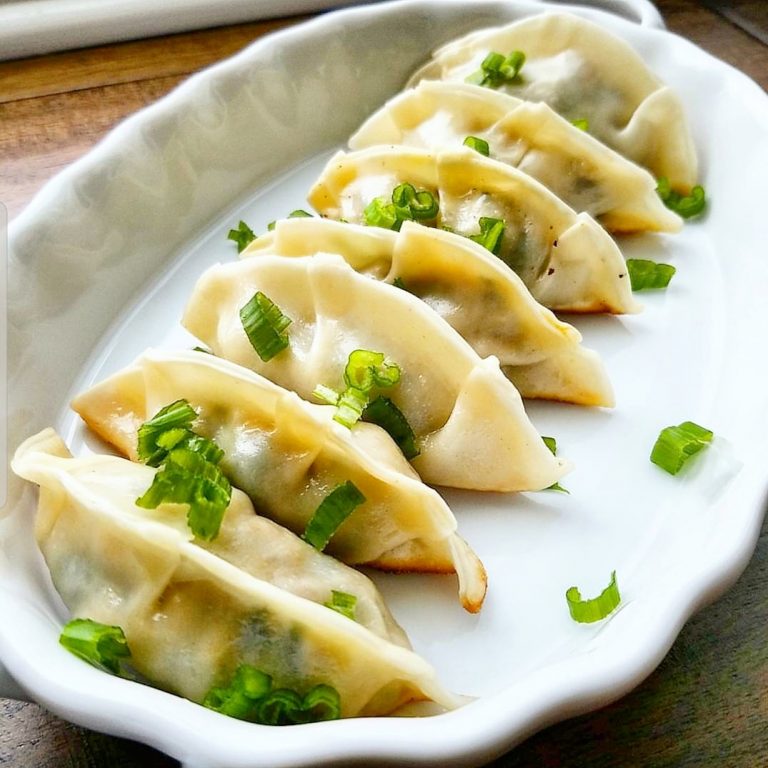 Turkey Potstickers
| TURKEY POTSTICKERS | Hey y'all! Are you tired of eating yet? Allison and I hosted our first Thanksgiving and it went way better than I could've imagined.  Shout out to my Mother for doing all the clean up! I handled the cooking and Allison handled the social part (making sure all guests were having a good time). I bet you all have some leftovers, so I wanted to share one more thanksgiving leftover idea! POTSTICKERS! If you still have some family visiting, this will be perfect to get a few people involved. I love cooking with my family. We sit around and tell the same stories we have been laughing about for years. It never gets old and it really is the best!
Ingredients:
1 pound leftover Turkey, diced
3/4 cup diced shiitake mushrooms
5 green onions, thinly sliced
3 cloves garlic, minced
2 tablespoons Tamari (or soy sauce)
1.5 tablespoon sesame oil
1 tablespoon freshly grated ginger
1 tablespoon seasoned rice wine vinegar
1/2 teaspoon sriracha
1/2 teaspoon freshly ground black pepper
36 (4 1/2-inch) round wonton wrappers
1/4 cup avocado oil, divided

Directions:
1. In a large bowl, combine all ingredients except for the wonton wrappers and avocado oil. Mix until everything is well combined.
2. To assemble the dumplings, place wonton wrappers on a flat surface. Spoon 1 tablespoon of the turkey mixture into the center of each wrapper. Using your finger, rub the edges of each wrapper with water. Fold the dough over the filling to create a half-moon shape, pinching the edges to seal. Set aside on a plate with a damp towel over them so they do not dry out.
3. Heat 2 tablespoons avocado oil in a large skillet over medium heat. Add potstickers in a single layer (you will do this in several batches) and cook until beginning to crisp on the bottom, about 2-3 minutes. Once the bottoms are getting brown and bubbly, quickly add 1/4 cup water into the pot and cover to steam them. Cook until liquid has completly evaporated and the bottoms of dumplings are crispy. This will take about 2-4 minutes per batch.