Dumpling Bowl
Inspired by my favorite Pork and Chive dumplings in Philly and some help from Joanne Chang's family recipe, I decided to make a quick dinner in the form of a Dumpling Bowl to satisfy my dumpling cravings. I normally like to enlist the help of a few friends once a year and make a huge batch of 100 dumplings. I am hopeful to still do that this year, but with most of us trying to stay safe and healthy, I will either end up making some by myself or with a friend.
Why did I make this recipe?
Dumplings, for me, are the type of dish that symbolizes "togetherness". In my own culture/s, we have food like this, like empanadas, pasteles, alcapurrias, pierogi. All of these dishes take a lot of time to prepare, but it is so worth it. All of these dishes are the type of dish that you make with several members of your family to make the preparation go by faster. By turning this dish into a rice bowl, I am not setting out to make this dish look easy or simple or diminish the time it takes to make something so amazingly perfect, I only hope to make these delicious dumpling flavors attainable for the weekday family meal.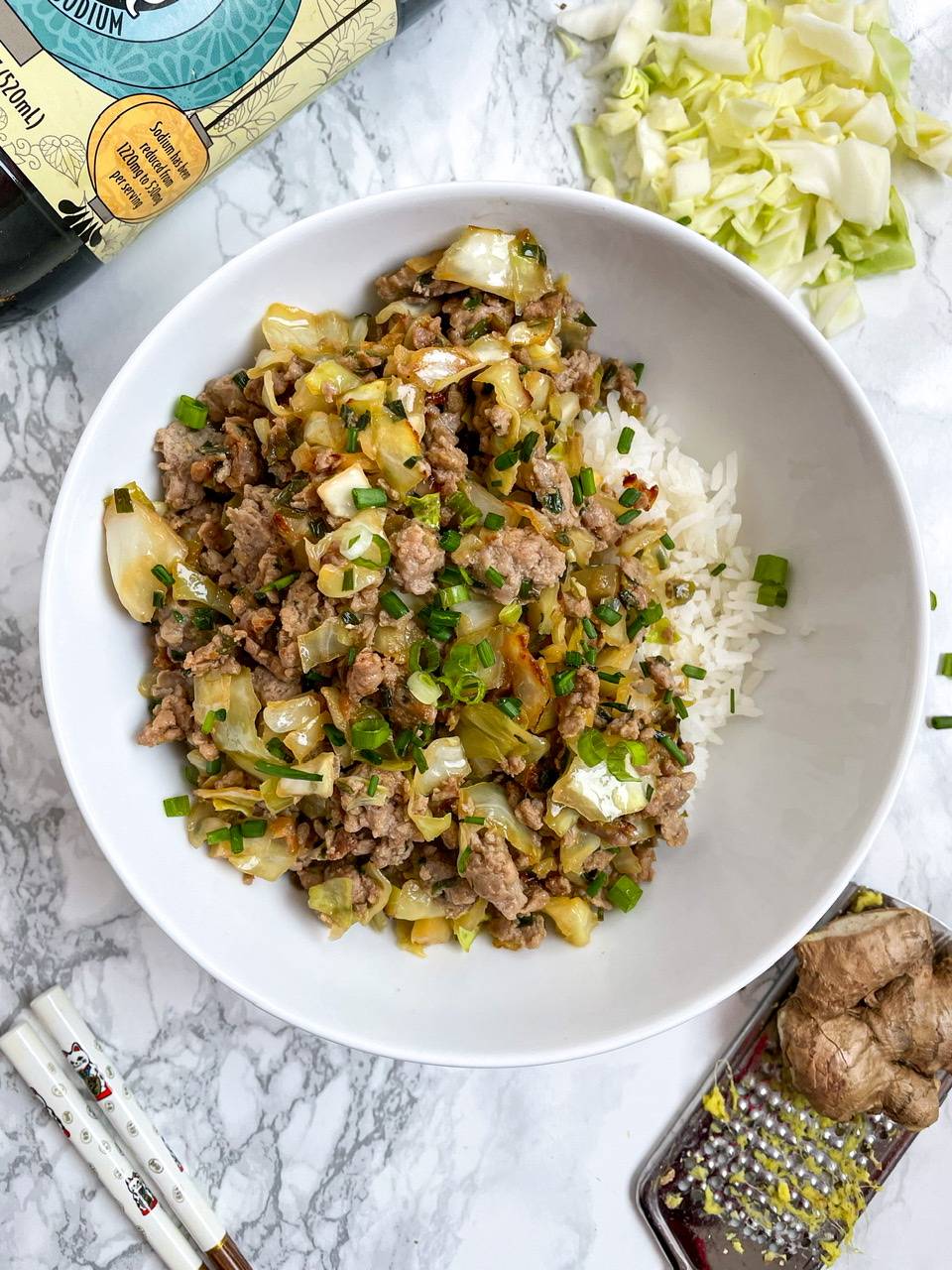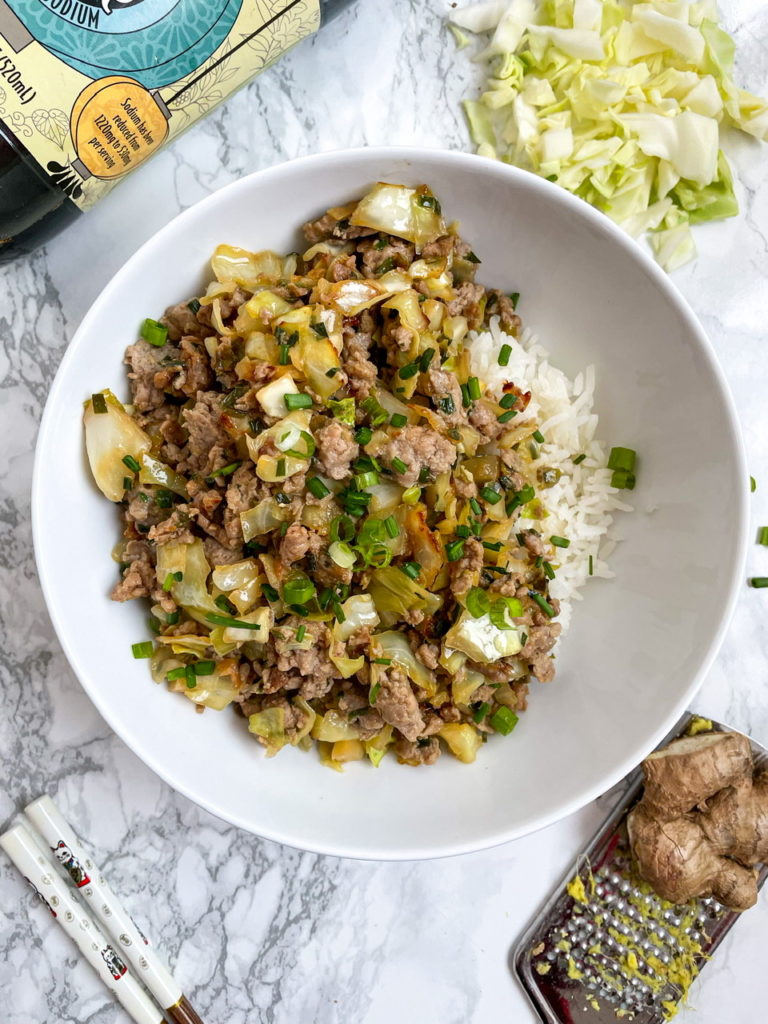 This dish is a great compromise, because I cook the filling as a stir fry and then just add it to some rice, and it becomes the coziest meal! When I make this filling into actual dumplings, I keep the mixture raw, add it to a dumpling wrapper and then pan fry and steam the dumplings. They become the juiciest, most delicious dumplings. I also use a different type of cabbage when I make this into a bowl and when I make this into dumplings. When I make this into a bowl, I use regular cabbage because it is a bit tougher and creates a heartier meal. When I turn this into dumplings, I use a combination of bok choy and napa cabbage because they are both really tender and shrink down easier to fit perfectly into a juicy dumpling.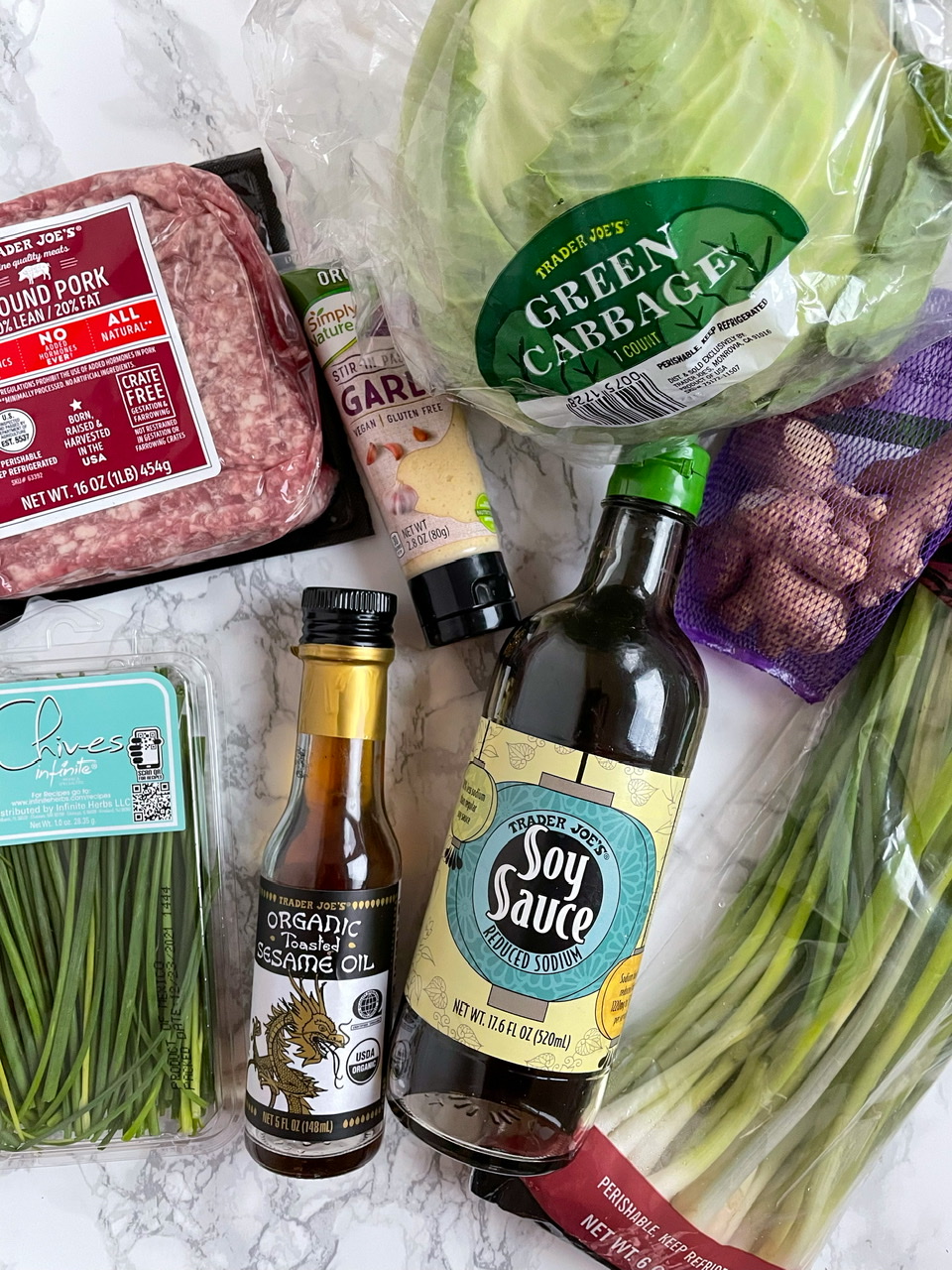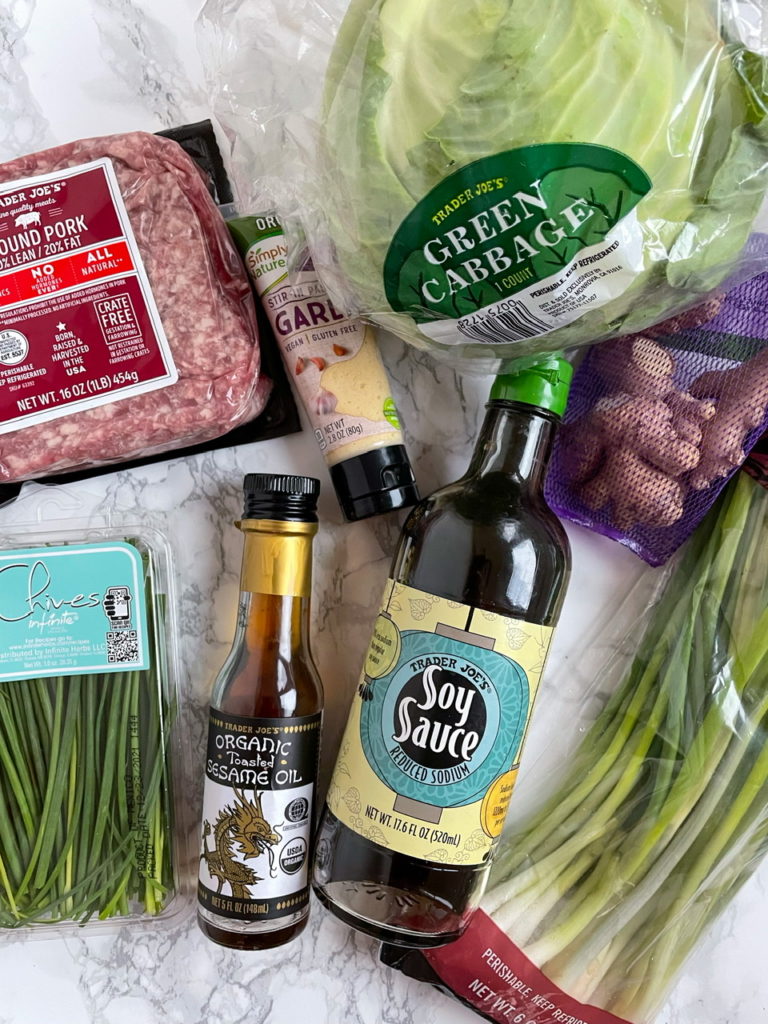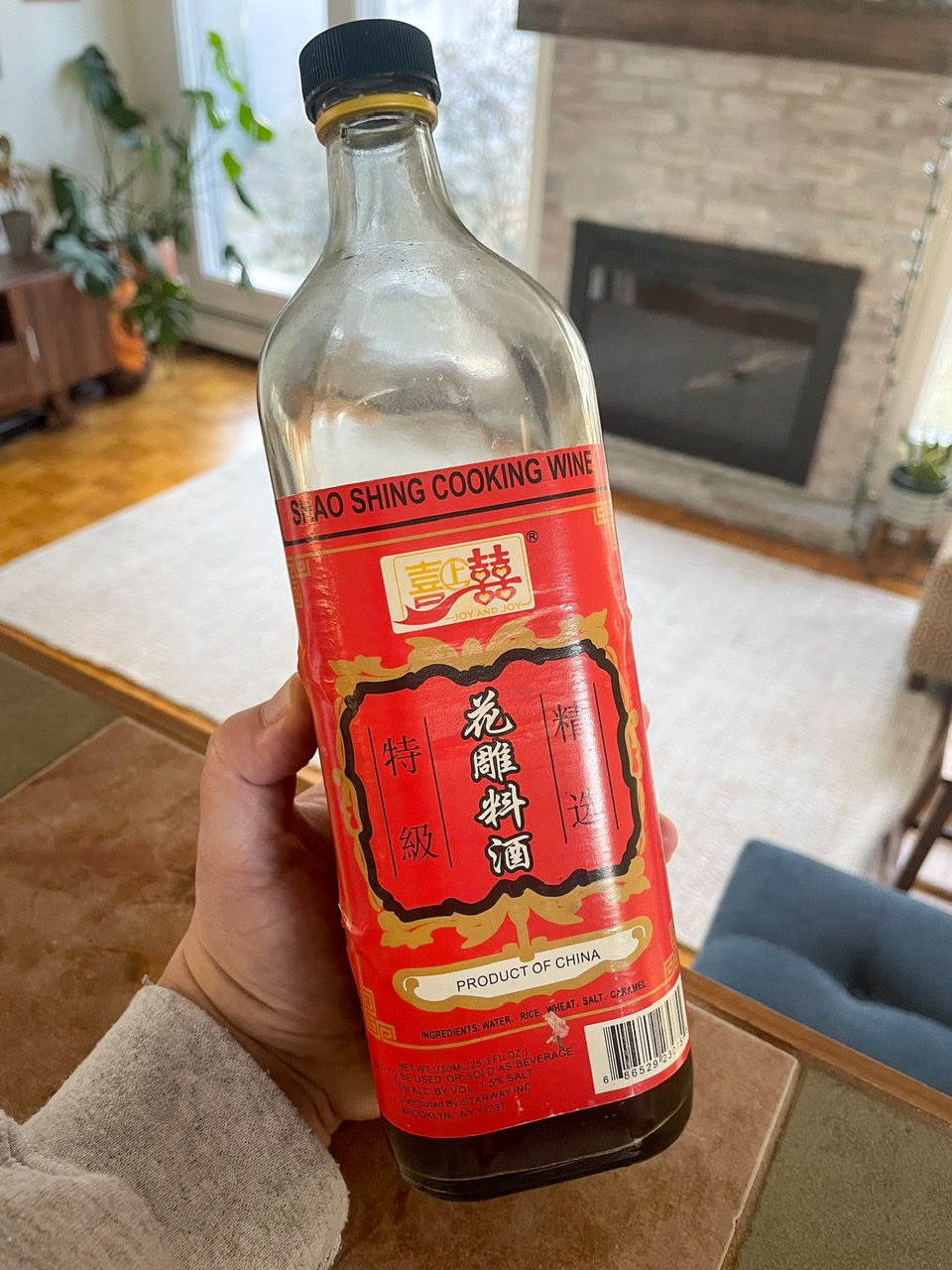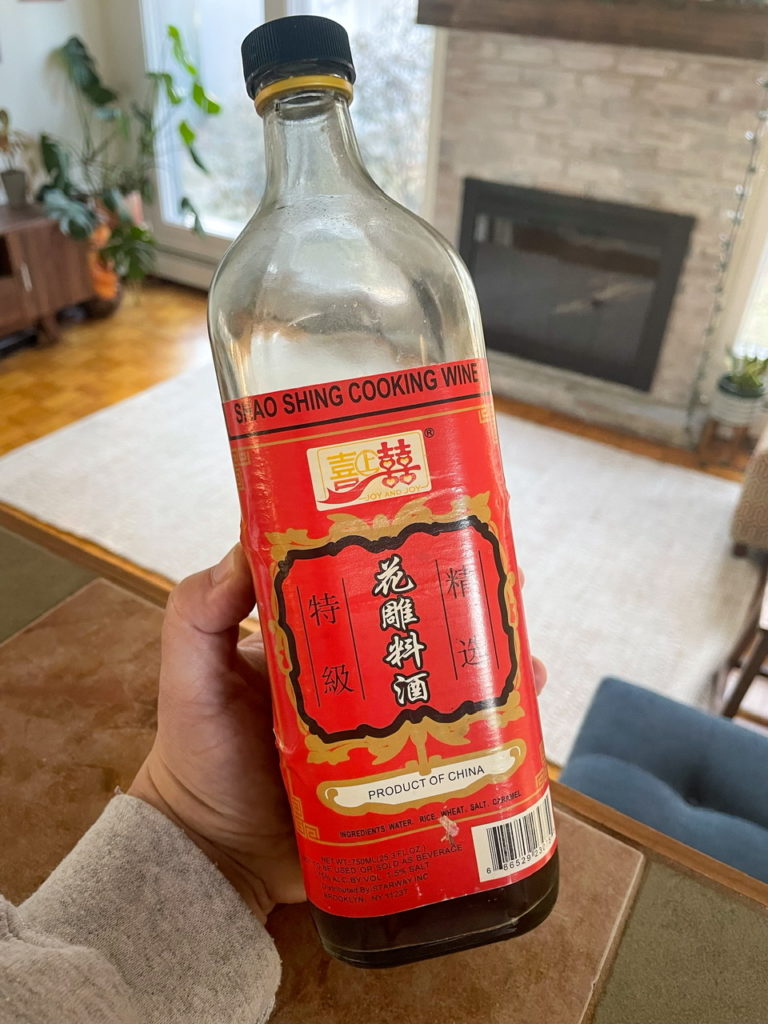 If you like this recipe, you may also like:
Dumpling Bowl
All the delicious flavors of a dumpling, added on top of rice instead of wrapped in a dumpling wrapper.
Ingredients
1

lb

Ground Pork

5

Scallions (Green Onions)

Finely Diced

1

oz

Chives

Finely Chopped (If you can find Garlic Chives, it is even better)

1

tbsp

Garlic

minced. Only use this if you cannot find Garlic Chives

1/2

head

Cabbage

Chopped

1/2

tsp

Kosher Salt

3.5

tbsp

Soy Sauce

Low Sodium

1

tbsp

Ginger

Minced

2

tsp

Sesame Oil

2

tsp

Chinese Shaoxing Wine

optional but provides great flavor

1

Cup

Jasmine Rice

1.5

Cups

Water
Instructions
Add ground pork to a pan with the 1/2 tsp kosher salt, the scallions, garlic, and the chives. Let is cook until it is starting to brown.

Add the remaining ingredients except for the rice and water. Let this cook together until cabbage is tender.

In a medium sized pot that has a cover, add rice to the bottom of a pot, and then add the water. Bring to a boil and then immediately put the heat to low. Cover the pot, and let this simmer for 15-20 minutes on low heat. You know it is done when rice is tender and not watery. Turn off heat, and keep covered so that it continues to steam. Serve with your dumpling mixture and enjoy