Chinese Pork Meatballs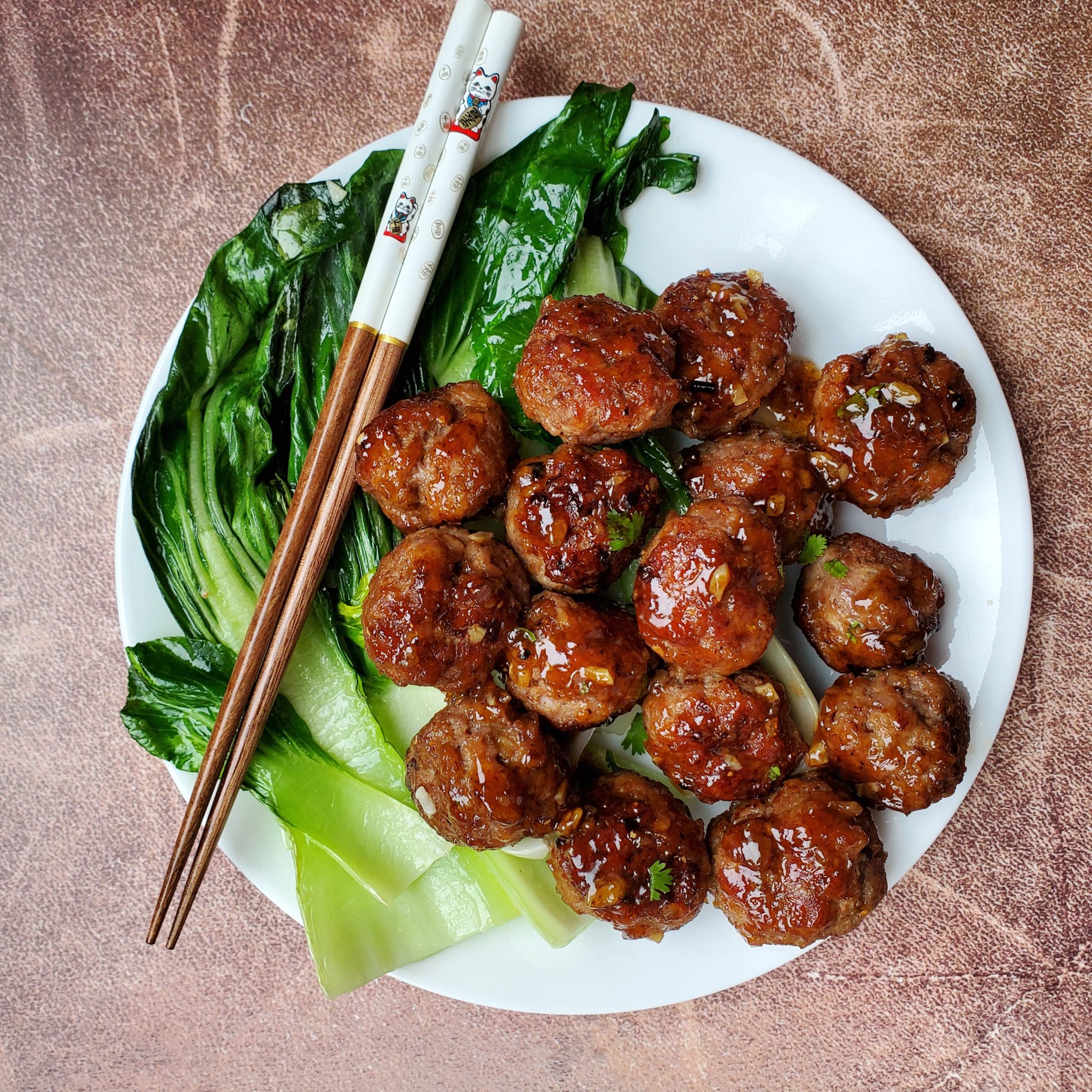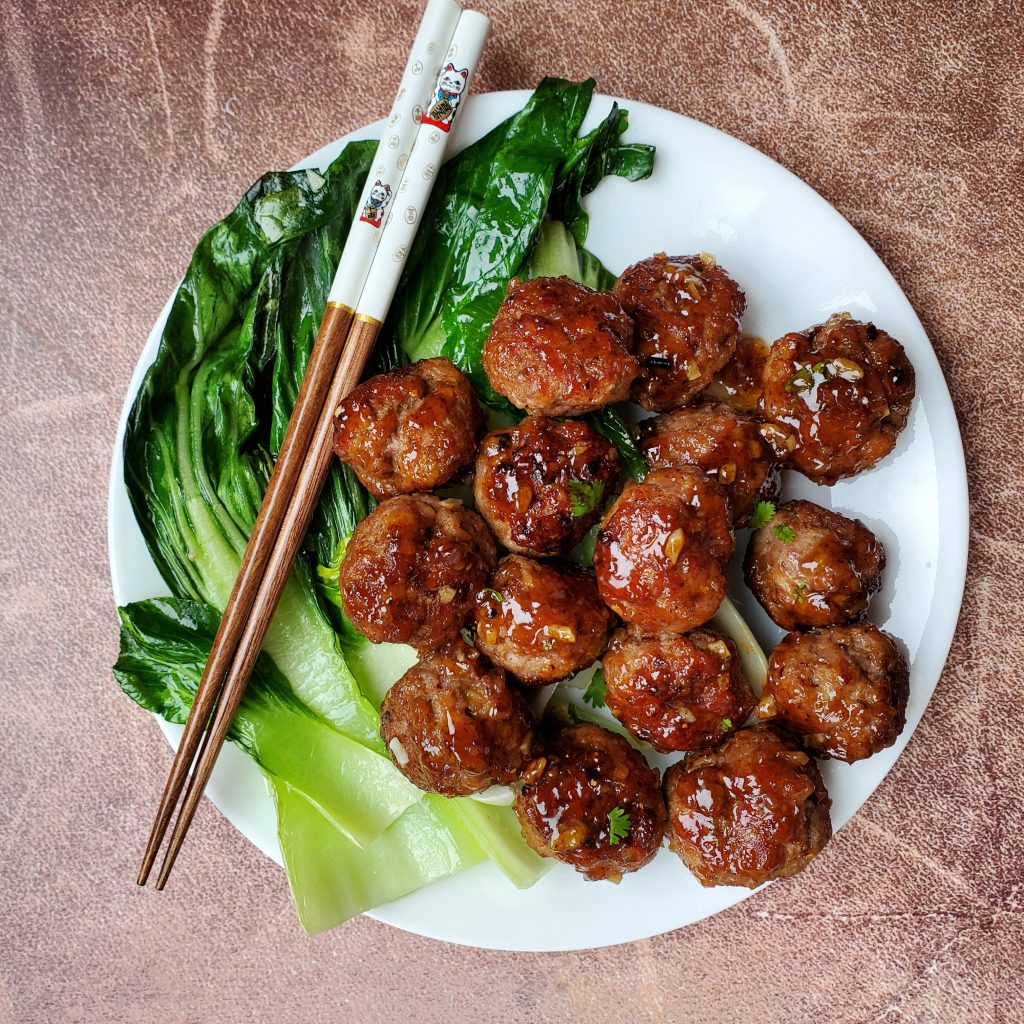 Who loves meatballs? Who loves Chinese food? These pork meatballs combine my love for meatballs and Chinese food and deliver so much flavor into one bite! They are savory but have the perfect amount of sweetness for maximum flavor balance. I did some trial and error with different amounts of honey in the recipe and I settled with the perfect amount to create a great taste but also remain low carb. These are on heavy rotation in my kitchen lately and NO ONE is mad about it. 🙂
Recipe
Meat Mixture:
1 lb Ground Pork
1.5 tbsp onion, minced
1 tbsp shallot (or garlic), minced
1 tsp sesame oil
1 tsp ginger, minced
1/8 cup Almond Meal
Pinch of Black Pepper

Sauce:
2 tbsp Sesame Oil
1 tsp shallot, minced
1/2 tsp ginger, minced
1.5 tbsp Apple Cider Vinegar
1.25 tbsp Honey
1 tsp Sriracha
1/2 tsp Arrowroot Flour

Directions:

1. Combine meat mixture ingredients well. Form into 16 equal sized meatballs.
2. Preheat oven to 350°F.
3. In a large skillet, brown meatballs in 2 tbsp avocado oil or ghee. This takes about 3 minutes on the first side and 1 – 2 minutes on the other side.
4. Remove from skillet and add to a parchment paper lined cookie sheet. Cook in oven for 13 minutes.
5. While meatballs are in the oven, prepare the sauce.
6. Add all ingredients, except for the arrowroot flour, to a pan. Mix and bring to a simmer (about 3 minutes).
7. Stir in arrowroot flour slowly. Sauce will thicken. Turn off heat. Leave in pan.
8. Once meatballs are done cooking in oven, toss them in the saucepan to coat and cook on low until fully coated.
9. Serve immediately and enjoy!