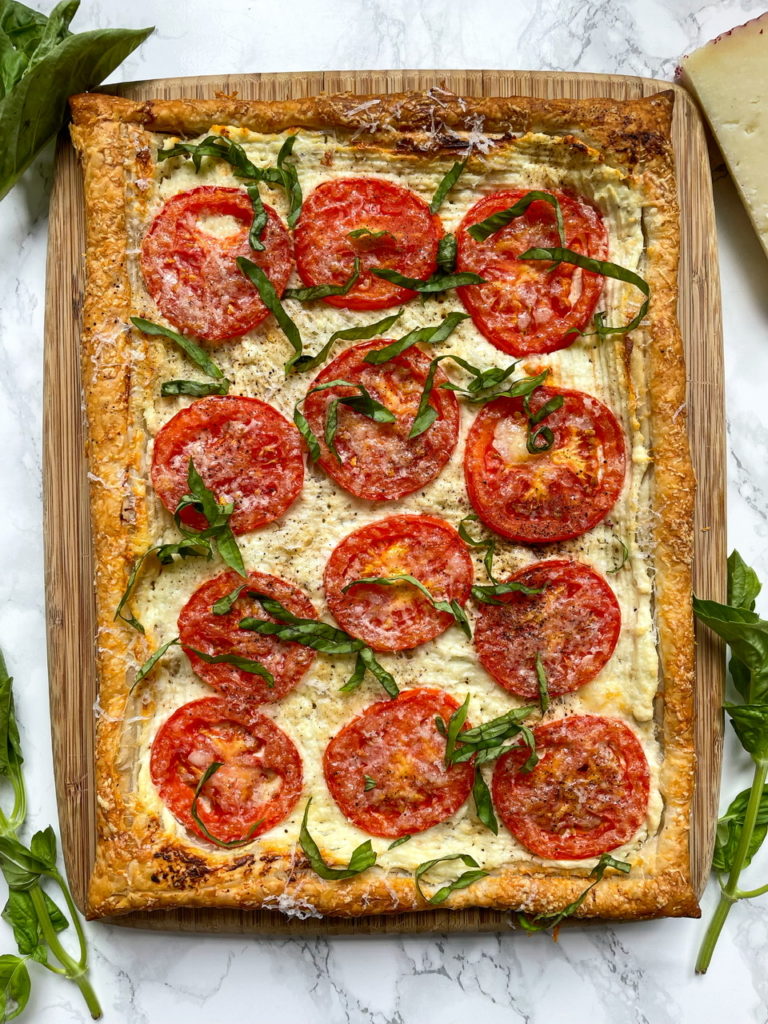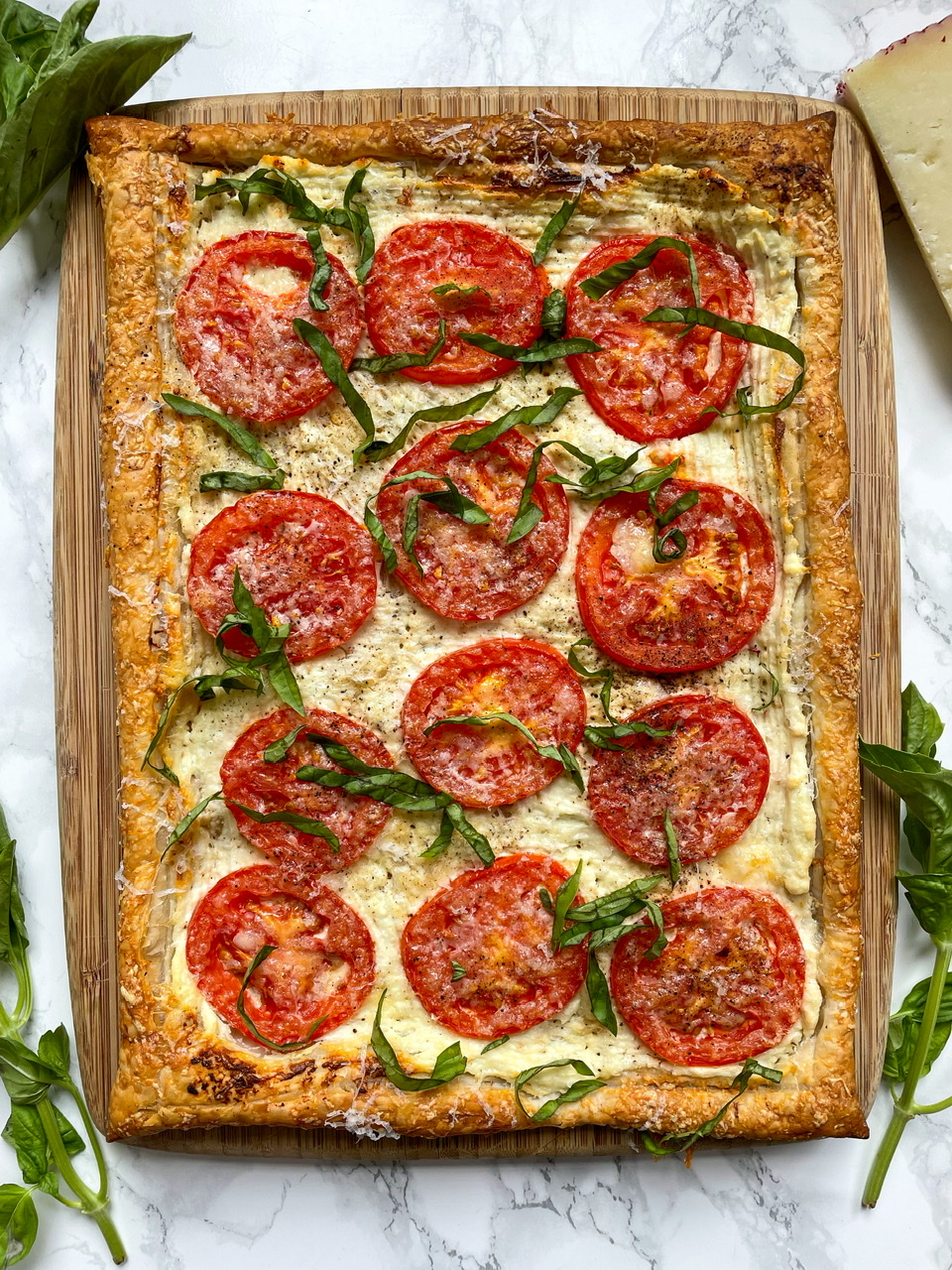 Vegetarian Recipes for Summer
This list of vegetarian recipes for summer is all you need to create a delicious summer menu full of all the best summer vegetables. When you think of summer vegetables, what comes to mind? Corn, Tomato, and Zucchini are my main three and these recipes are full of them!
Tomato Recipes
Tomato Tart on Puff Pastry – This tomato tart on puff pastry recipe is so easy to make but looks so beautiful! It has a layer of goat cheese, fresh sliced tomatoes, manchego cheese, and fresh basil. This is a crowd pleaser and so absolutely delicious. I seasoned the goat cheese with fresh garlic to balance out the goat cheese "tang". I made this tomato tart for Allison's birthday and I was so happy with the results. It came out looking so professional and it took less than 30 minutes to prep and bake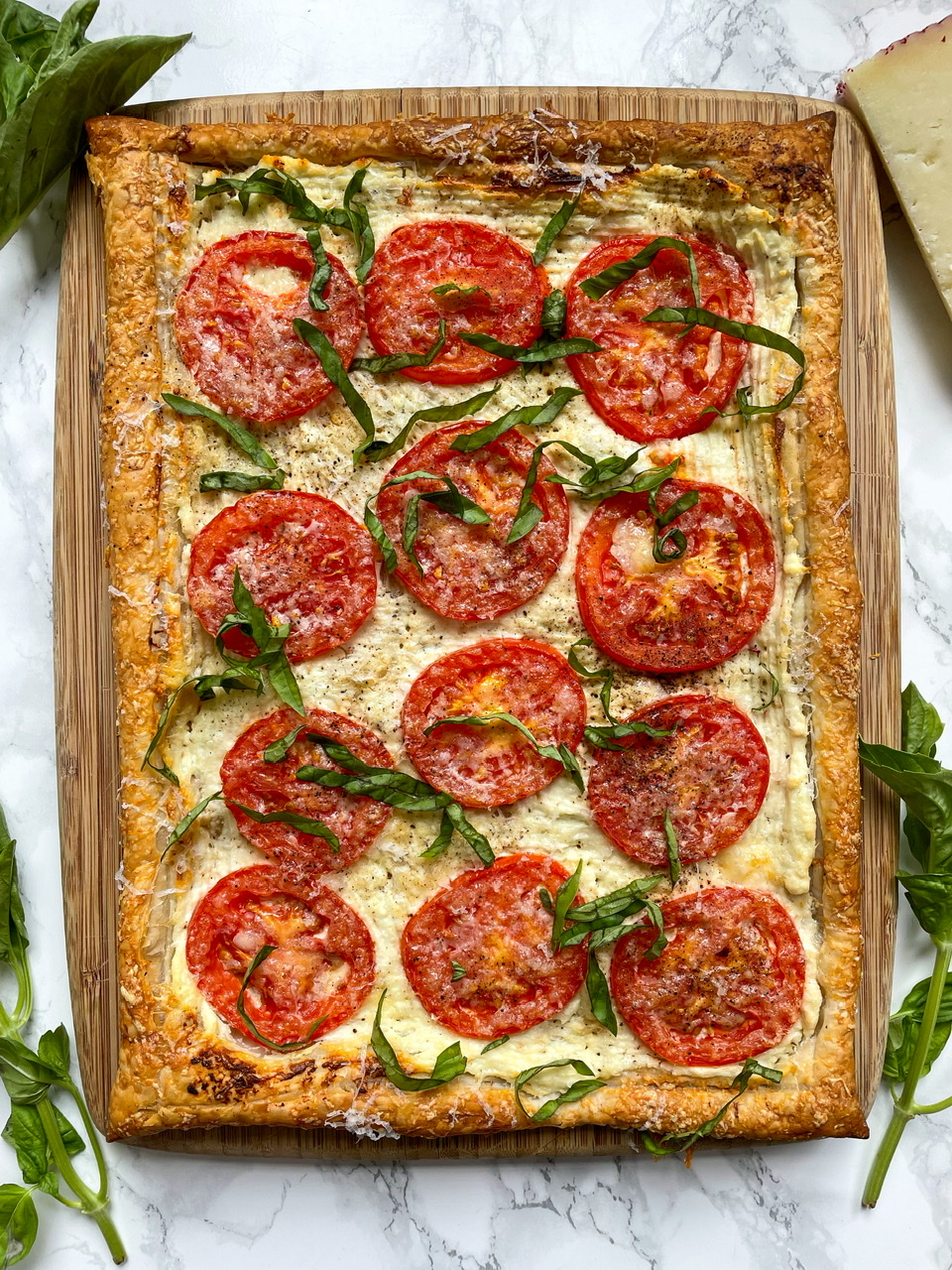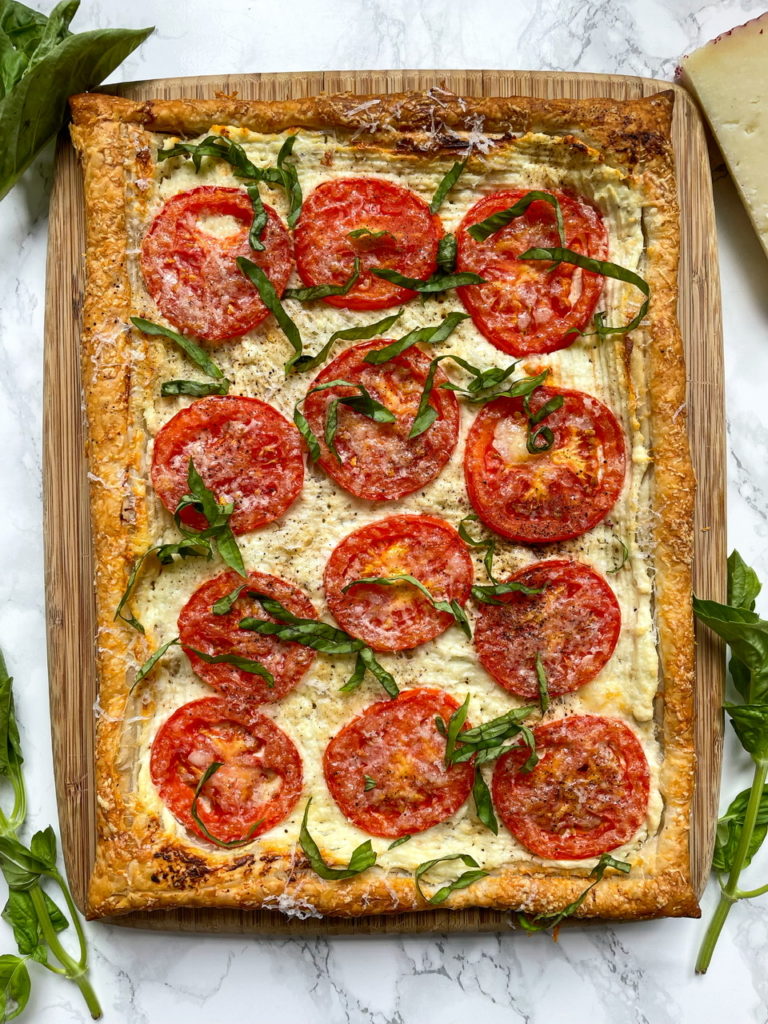 2. Tomato Soup with Halloumi Croutons – Tomato Soup with Halloumi cheese is a classic creamy tomato soup topped with perfect little bites of crispy grilled halloumi cheese. Who doesn't love a crispy grilled cheese with a bowl of fresh tomato soup? There is nothing like that combination. Normally I make my grilled cheese with sourdough bread and then just dunk it into my soup, but sometimes I want something just a bit lighter.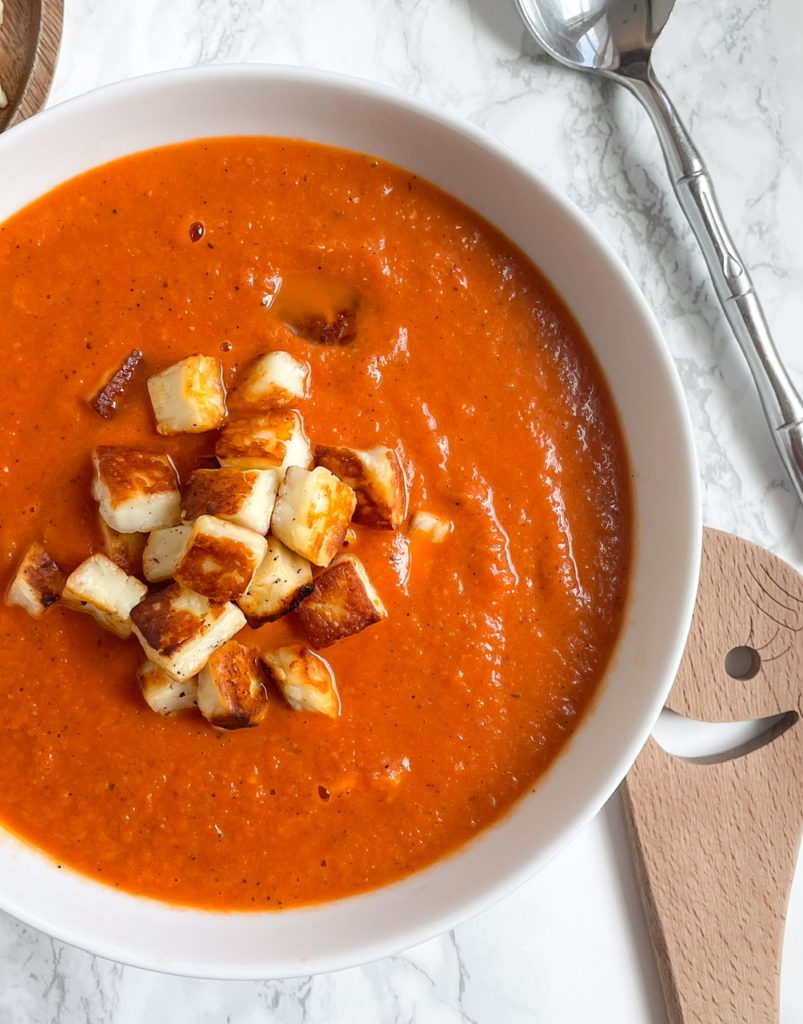 Zucchini Recipes
3. Zucchini Risotto – This zucchini risotto dish is a creamy one-pot dish that is comforting and delicious. I used a zucchini from the farmer's market that I had leftover after making zucchini bread. This zucchini was massive and ended up being used in three different dishes! You can use any type of squash that you have laying around, but the color will obviously be different depending on which squash that you use. You can also mix and match with different types of cheese. Risotto is one of those dishes that I was always scared to make because it is known to be "temperamental". The thing is though, I don't actually think it is. I feel like all it needs is a few extra stirs and it always ends up turning delicious.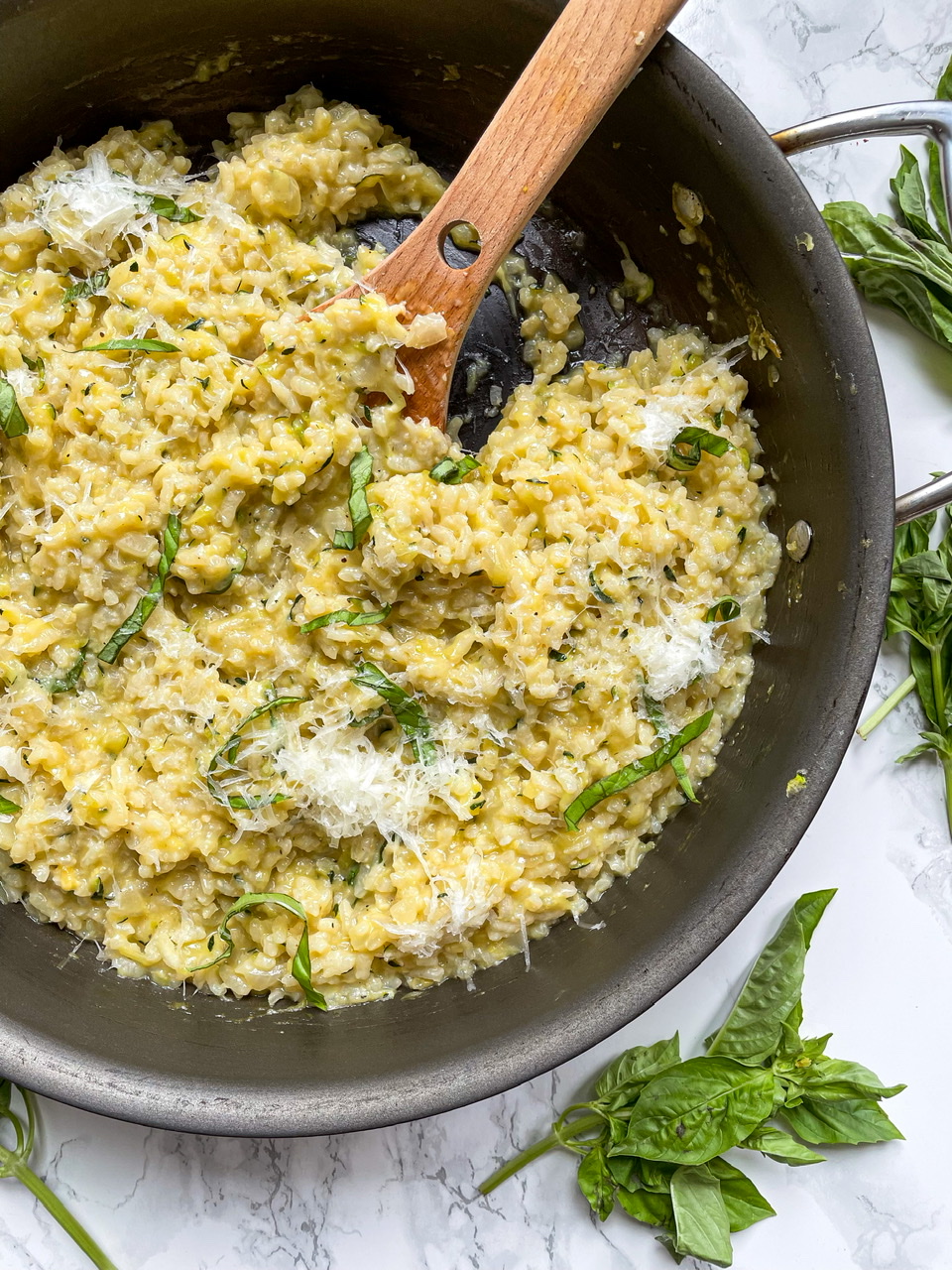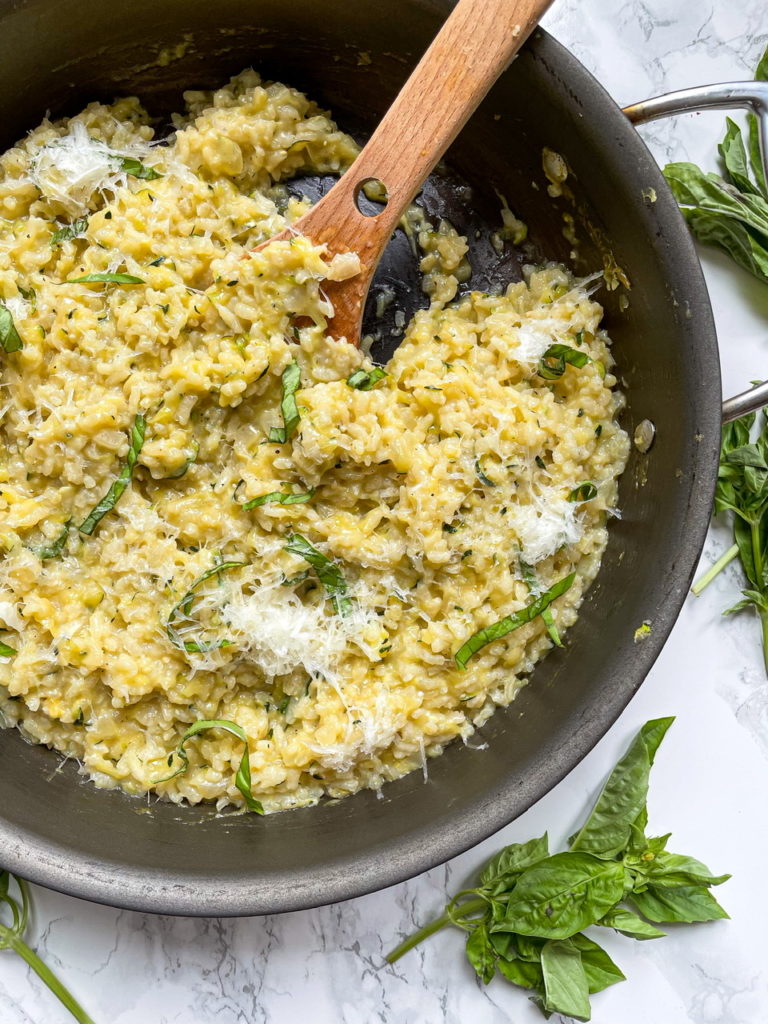 4. Zucchini and Corn Fritters – These zucchini and corn fritters are a wonderful mix of mid summer vegetables blended together with cheese in a savory pancake. I paired them with a creamy chimichurri sauce for an herby bite, and I sat back and inhaled way too many to count. I enjoy vegetables in their purest state, but there is something so unbelievably delicious about vegetable fritters. It creates a new fun way to enjoy vegetables, and I've never met a vegetable fritter I didn't like.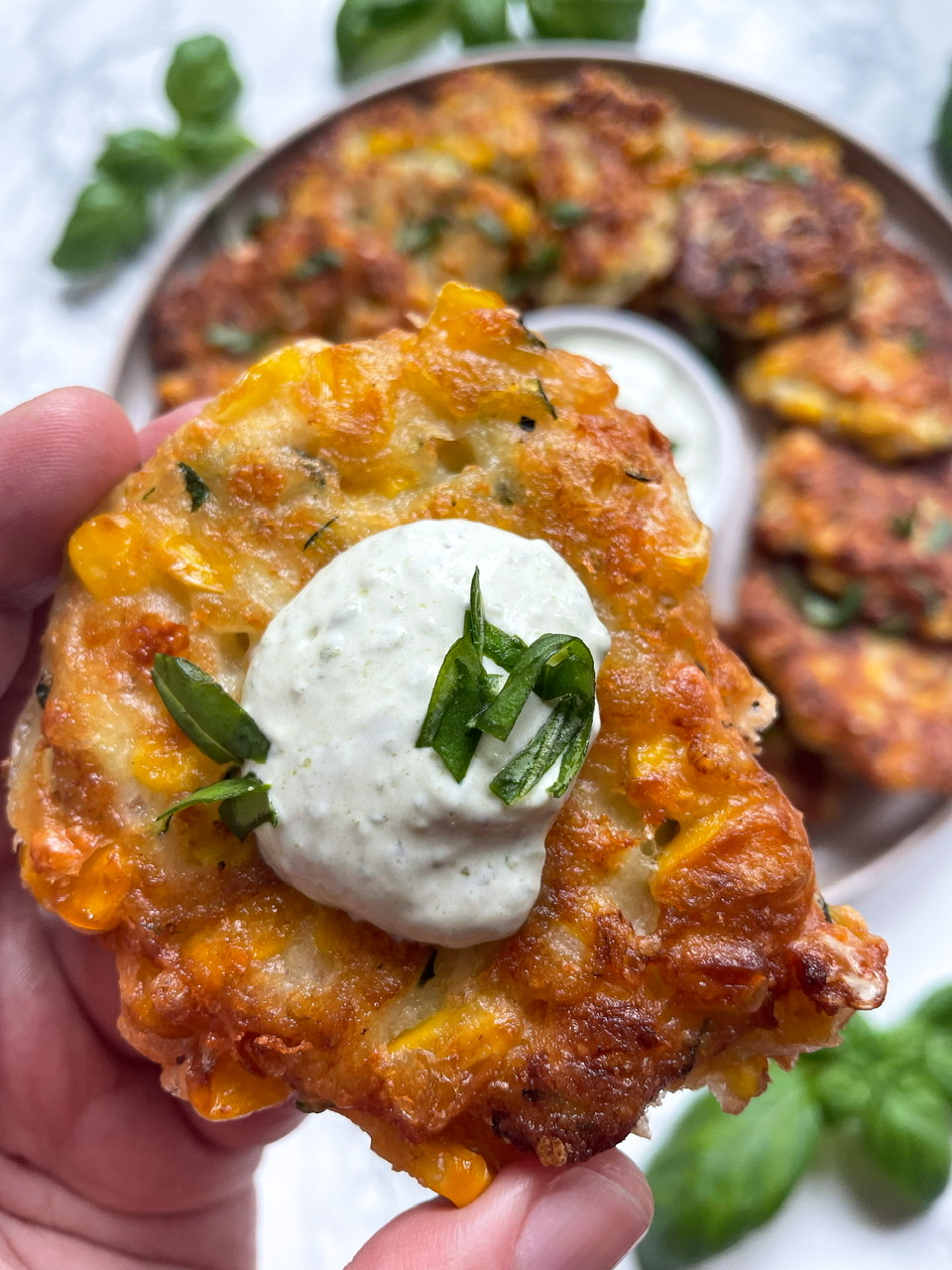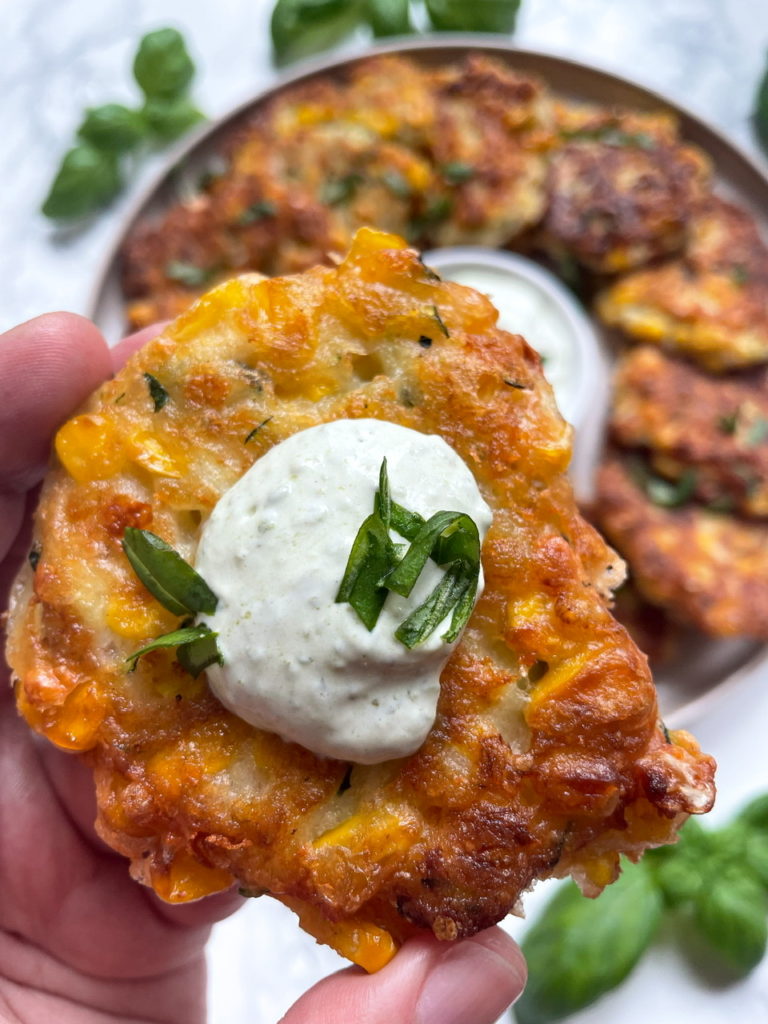 Corn Recipes
5. Elote Dip – This Elote Dip is just like eating Mexican street Corn, but in dip form! It is an easy summer dip with roasted corn, garlic, cotija cheese, sour cream, lime juice, cilantro, and red onion. It is a bit creamy, super dreamy, and very fresh. If you want a really creamy dip, you can add more sour cream to this recipe, but I wanted to make something that was big on flavor without feeling overly heavy, so I only added a bit of sour cream to bring this all together. Right now summer seasonal vegetables are plentiful, so let's let them shine!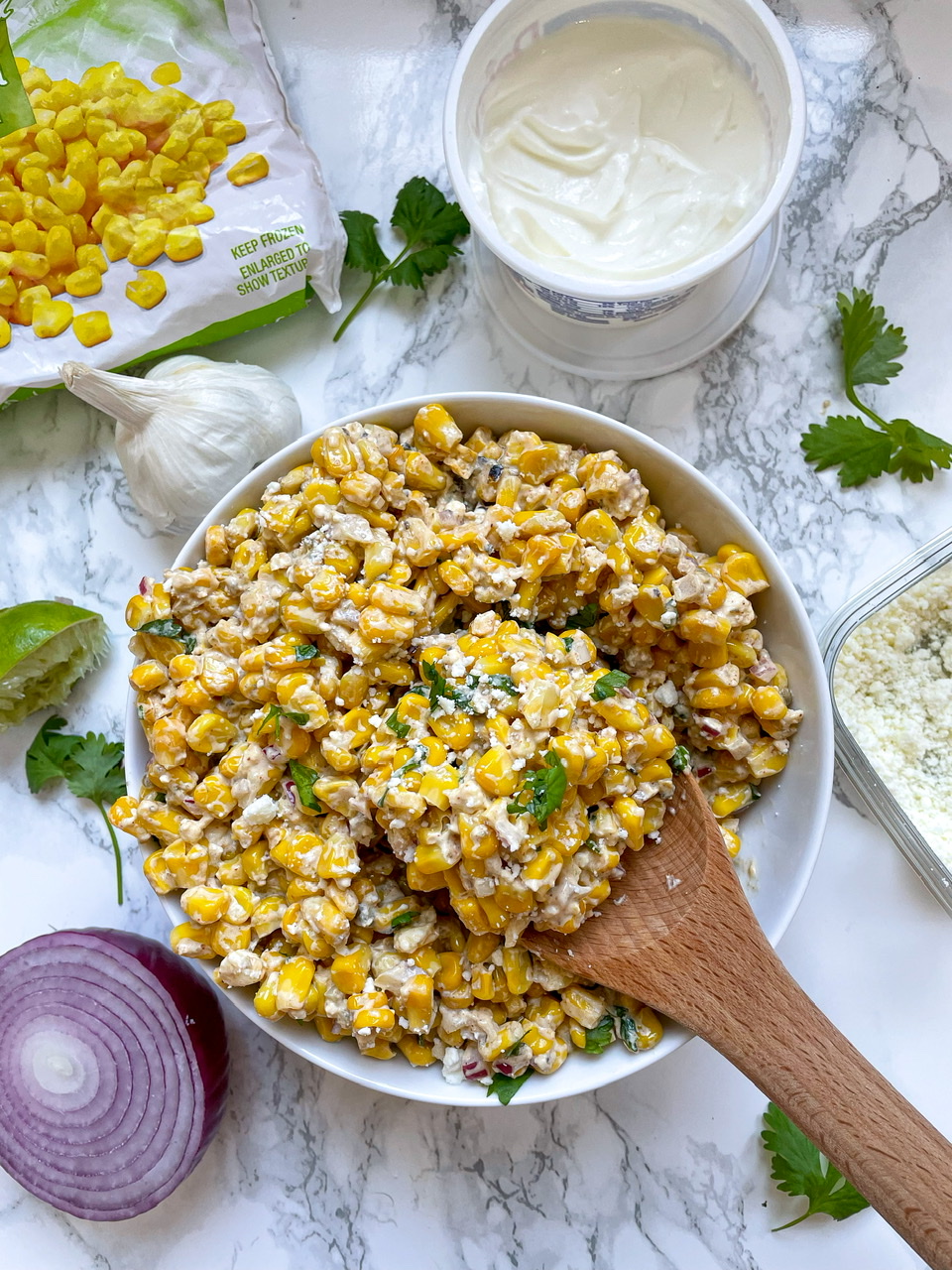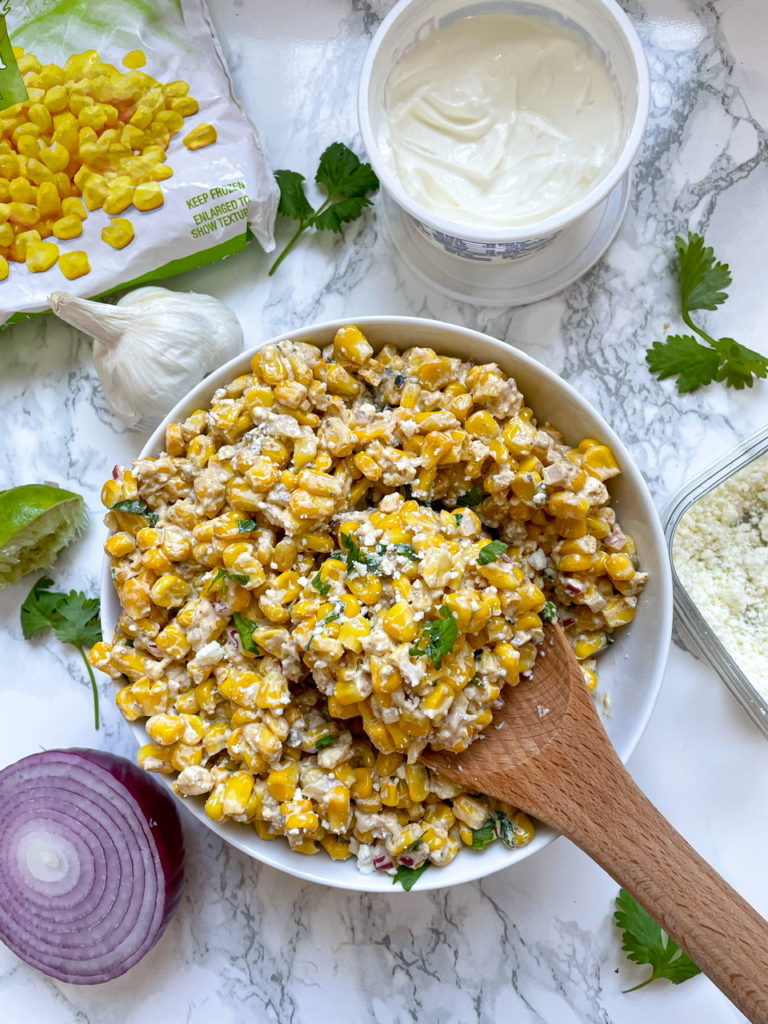 6. Corn and Chorizo Crostini – This Chorizo and Corn Crostini is grilled bread, slathered with whipped queso fresco, and topped with a delicious mix of chorizo and corn. It is heavenly, HEAVENLY! I made this for a few a friends that came over a few weeks ago just to see what their opinions were, and they were blown away by the flavor. I normally use Mexican chorizo for this recipe, but I also love the soy chorizo from Trader Joe's! It is a great vegetarian version of chorizo.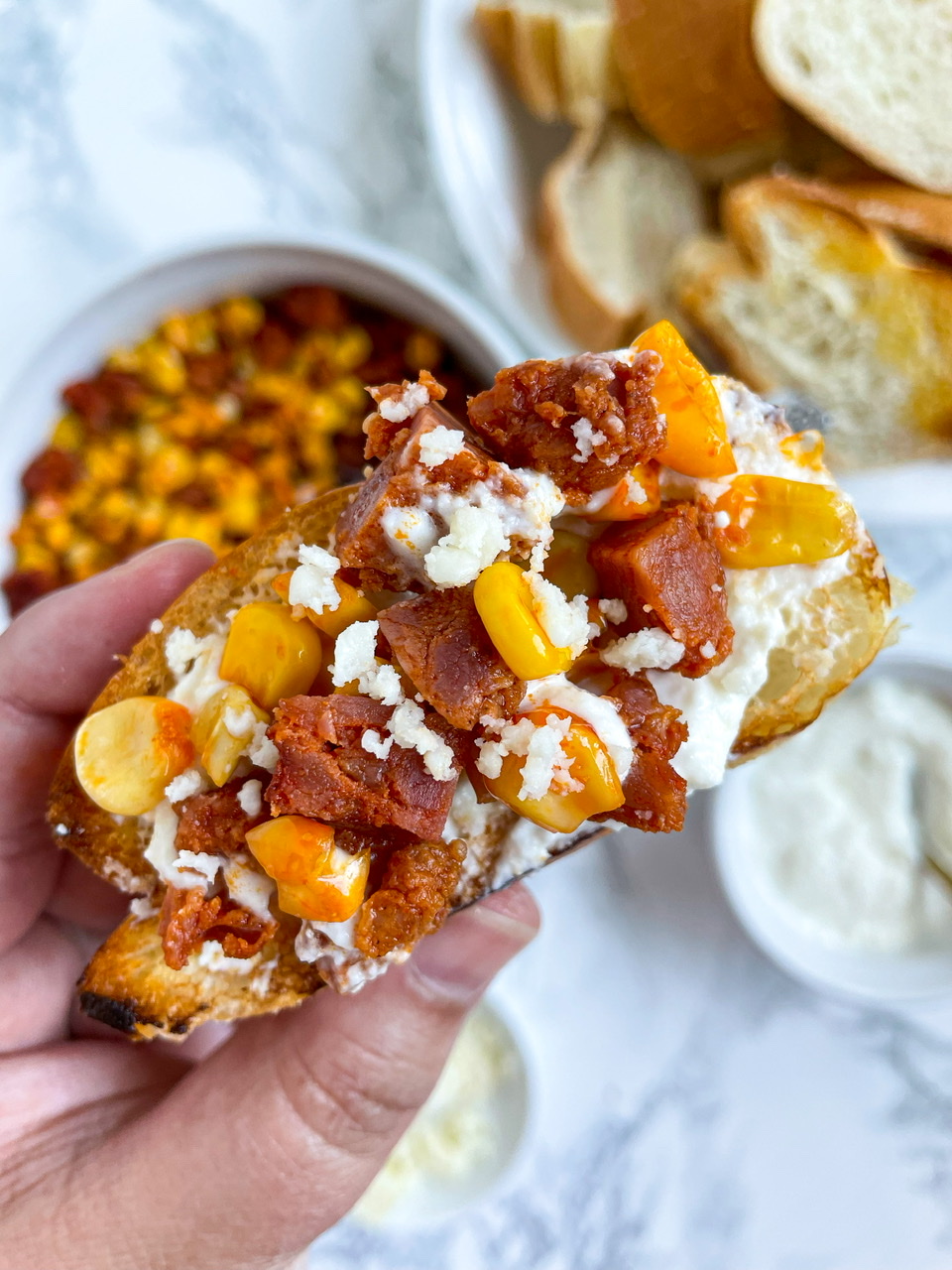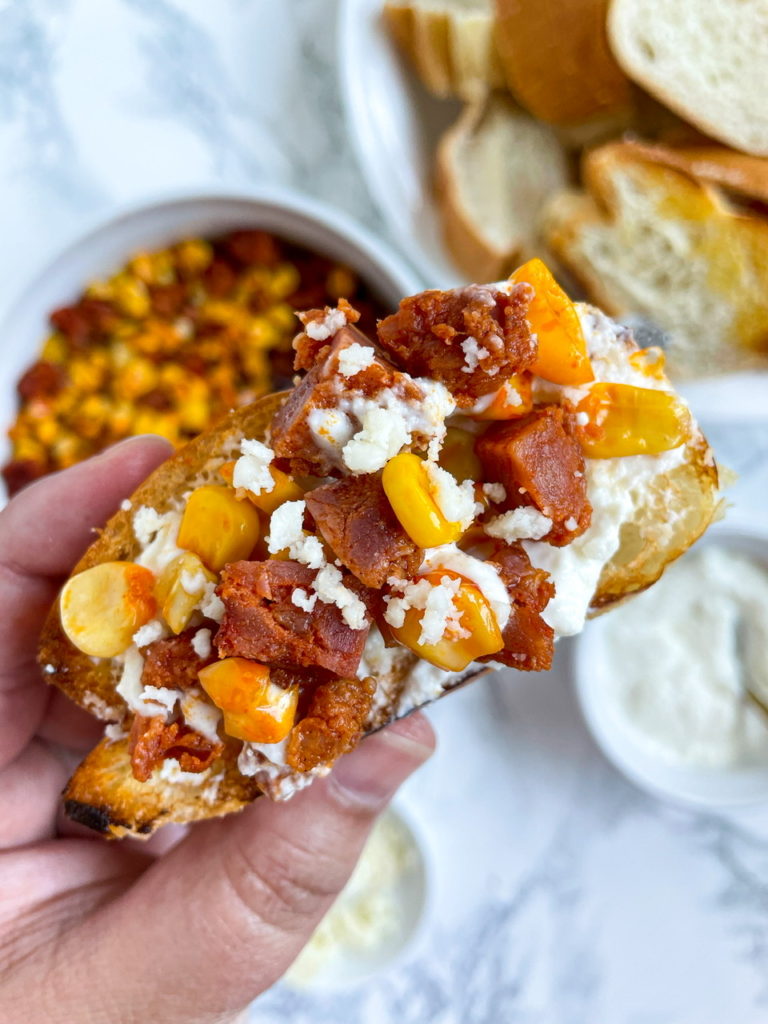 7. Mexican Street Corn Nachos – I made these nachos for Cinco De Mayo one year and they were a hit. So cheesy and delicious! Corn Chips topped with roasted corn, cream, seasoning, and tons of cheese. Then they are baked till they are warm and cheesy!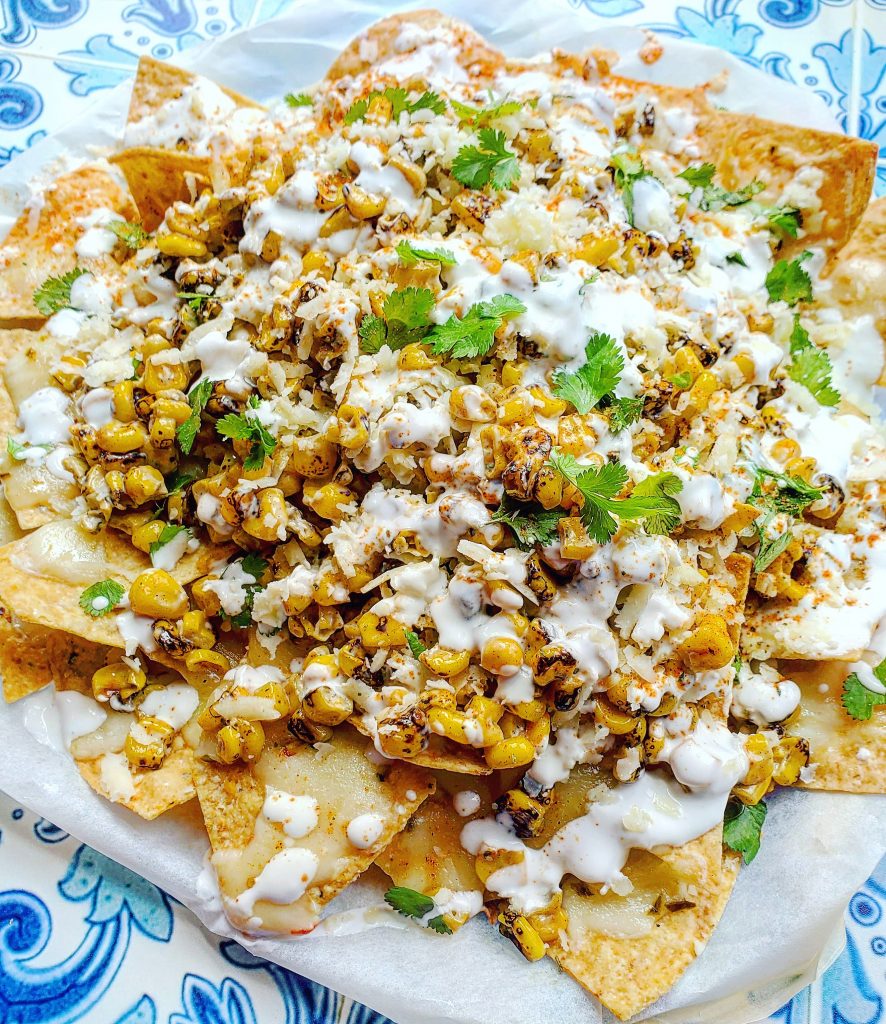 I hope you enjoyed this list of Vegetarian Recipes for Summer full of delicious recipes with tomatoes, corn, and zucchini. I created this list because I always find lists helpful when I am looking for any type of inspiration, and I hope this helps you create a yummy summer meal.