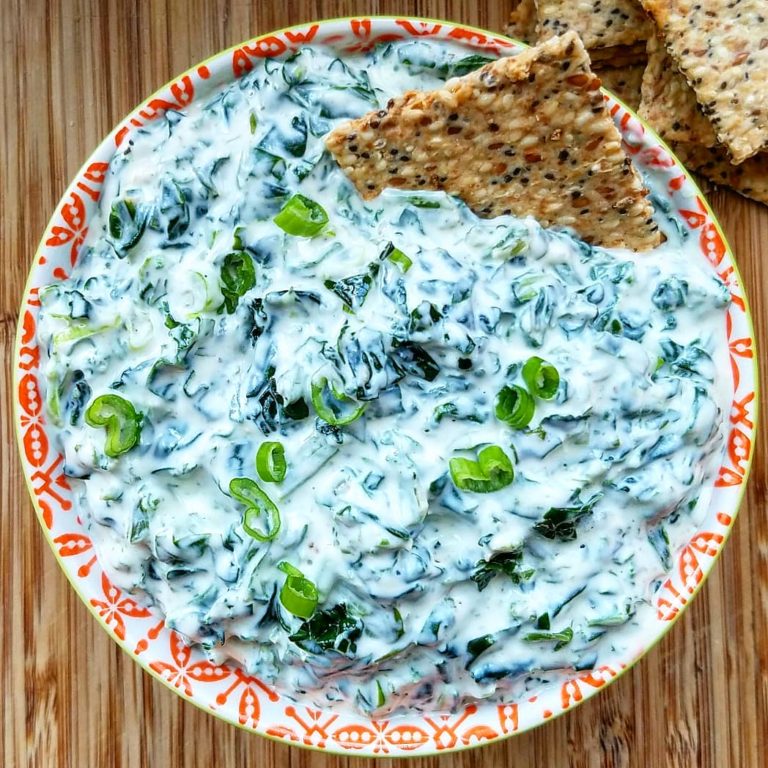 Vegan/Paleo Kale and Spinach Dip
Creamy Kale and Spinach Dip!  I loveeee creamy dips, but sometimes they don't love me. Well, this homemade dip is completely vegan and dairy free with the help of Kite Hill  chive cream cheese. I combined a few simple ingredients and created a delicious dip that you can bring to any events where vegan food skeptics are attending. No one will notice. Trust me!
Ingredients:
6 oz Kite Hill Chive Cream Cheese
1/4 Cup Mayonnaise
1 Bundle Lacinto Kale, chopped and rib removed
5 oz Frozen Spinach
1/4 tsp Salt
1/4 tsp Pepper
1 clove garlic, minced
1 green onion, chopped thin
Additional 1/8 tsp salt added at the end.
Directions:
Cook chopped kale or frozen spinach with garlic, the whites of the green onion, and 1/4 tsp salt.
Cook until water evaporates. About 5 minutes.
Add Kite Hill Cream Cheese and Mayonnaise to a bowl. Stir to combine.
Add greens to bowl. Stir, add pepper and taste.
Add 1/8 tsp salt.
Add the greens of green onions as a topping.