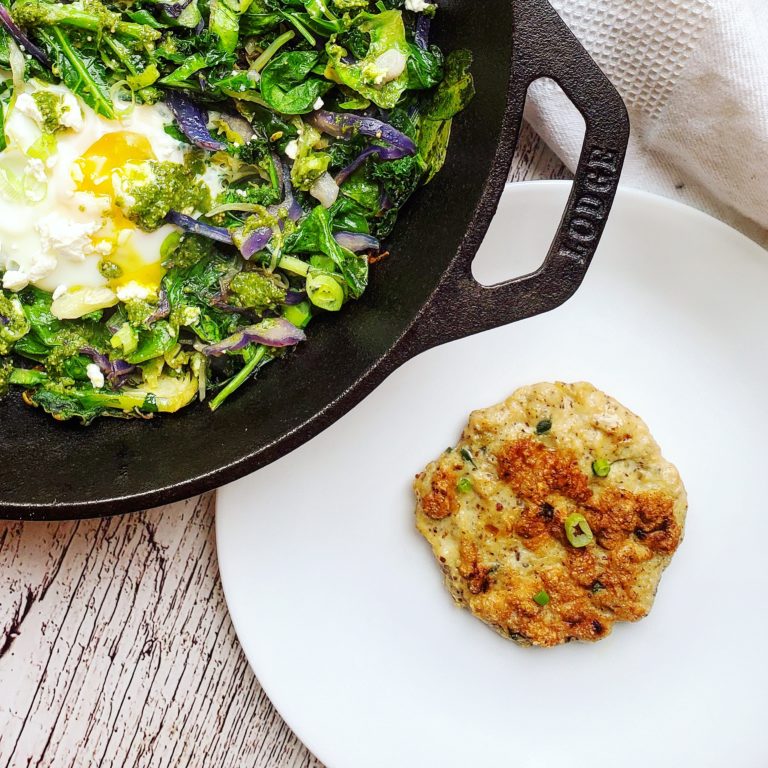 Poblano Pepper Chicken Patties
I don't know if this is normal, but I have a favorite pepper. The POBLANO! It isn't too spicy but has a great kick. They've got this great smokiness to them once roasted. They can be stuffed or chopped. I put poblano peppers in everything, even things that probably shouldn't have them…like tuna salad. But honestly..try it. You'll love it. This time around I added them to ground chicken and a few other ingredients to make Poblano Pepper Chicken Patties. They are perfect for breakfast, lunch, or dinner
Ingredients:
1 lb Ground Chicken
1/2 Cup Almond Meal
1.5 tbsp Nutritional Yeast
1/4 cup onion, finely chopped
1/4 cup poblano pepper, diced
3/4 tsp salt
1 tbsp ghee
1 egg
Directions:
1. Preheat oven to 350°F
2. Add all ingredients to a bowl and mix together until fully incorporated.
3. Form into thin, flat patties. They should be the size of a breakfast sausage. They will shrink a little, so don't make them too small.
4. Bake for 15 minutes. Remove.
5. Preheat a skillet with avocado oil.
6. Cook each patty for an additional 45 seconds to a minute on each side to brown them slightly.