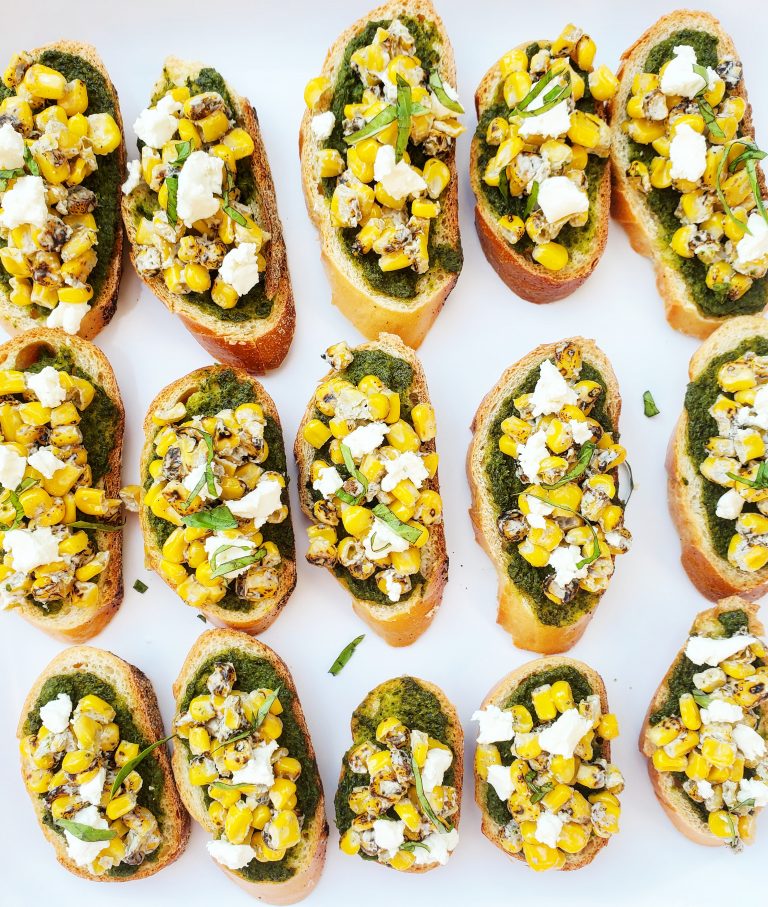 Corn and Goat Cheese Bruschetta with Pesto
Corn and Goat Cheese Bruschetta with Kale Pesto! Oh wow this was easy! I made this for my family this past weekend and it was a hit! I wanted to make a fun seasonal appetizer that took some delicious summer flavors and combined them into a wonderful bite!
Ingredients:
1 french style baguette
1 bag frozen "Fire Roasted Corn"
5 ounces of Chevre Goat Cheese
1 package of Kale Pesto by @traderjoes or use home-made pesto.
How to Make it:
Slice a baguette and add some pesto on top of the slices.
Then "toast" the slices in an oven at 350°F for 10 minutes.
While the bread is in the oven, heat up a bag of frozen "fire roasted corn"
Combine 3 ounces of goat cheese to the corn. Mix until melted and combined.
When the bread is done, add a little of the corn mixture on top of each toast, followed by extra crumbles of goat cheese, and some chopped basil!
Find me on Instagram below!