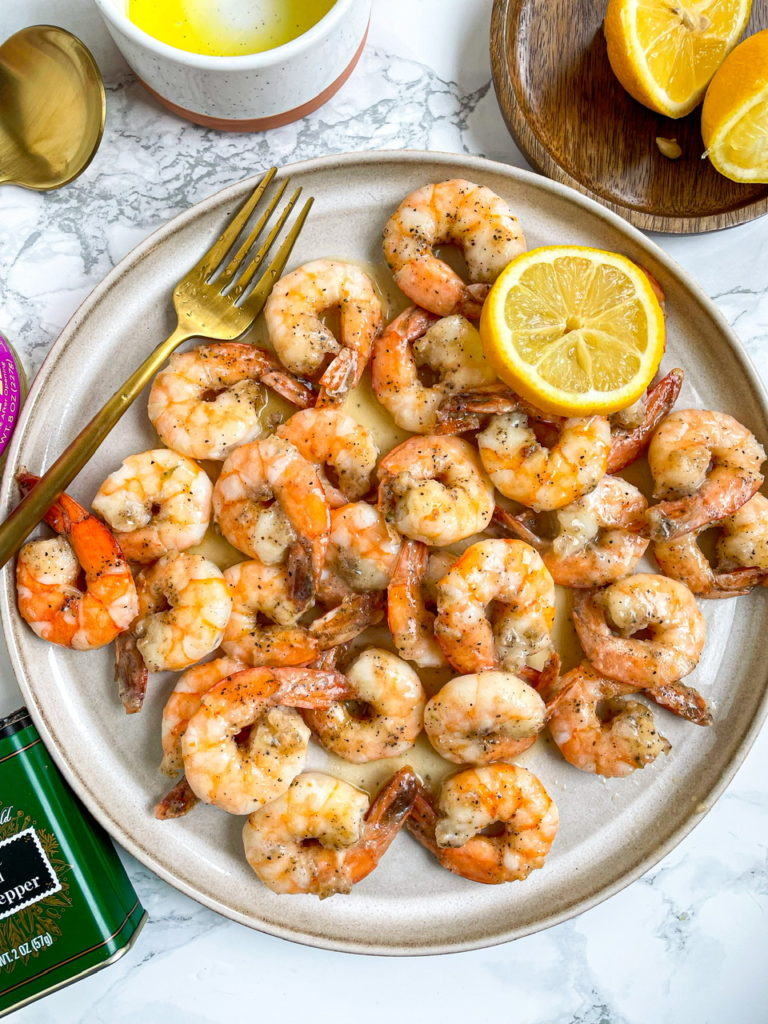 Air Fryer Shrimp
This Air Fryer Shrimp recipe is one of the easiest and quickest meals I have ever made. I have been experimenting with my air fryer a whole bunch lately, and wow shrimp is one of the easiest things I have made in it. Shrimp cook pretty fast, so they only need about 8 minutes in the air fryer, and you flip them once. If you want to make this dish on a stove top, cook with a little olive oil in a pan for about 2-3 minutes per side. The seasoning on this dish is pretty simple, because you want the pepper and the lemon to shine. I added flour to this dish to give it a little coating, but it can easily be omitted.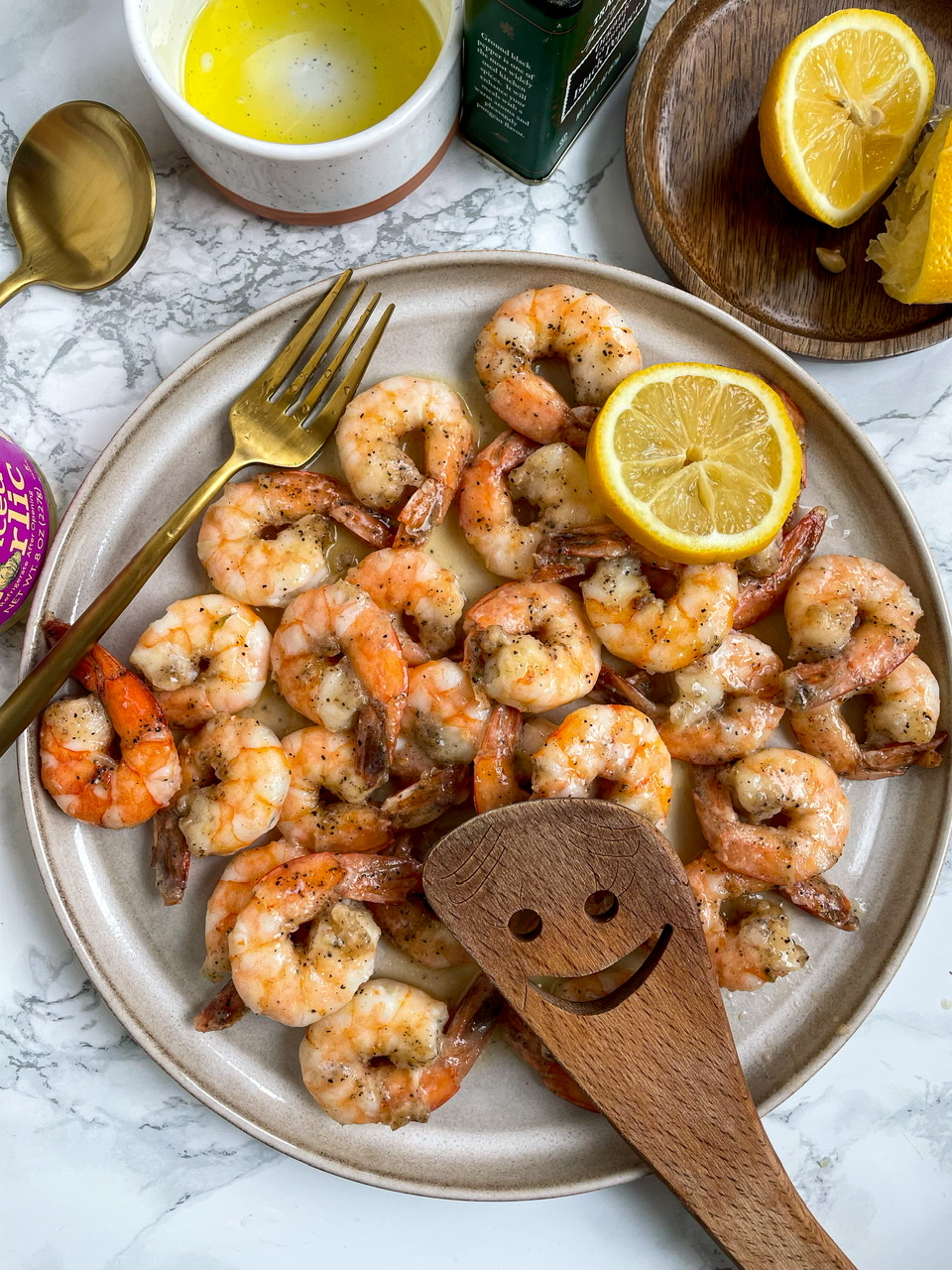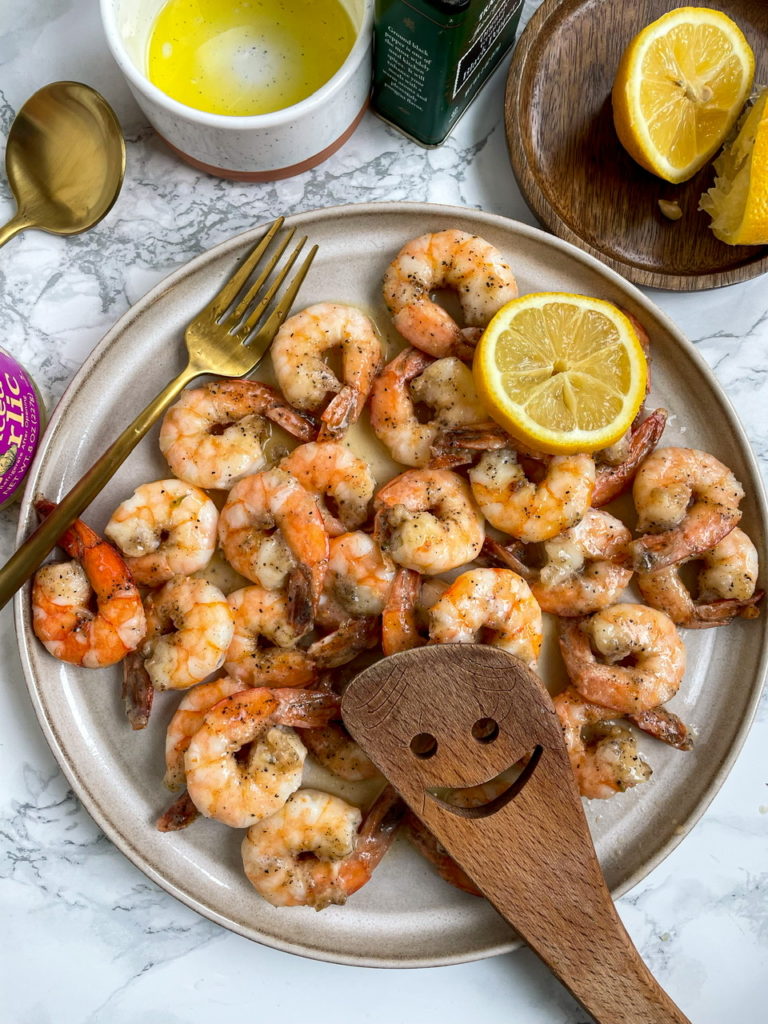 Can you cook shrimp in the air fryer?
Yes, absolutely! I cooked mine for 8 minutes at 350F, flipping once. You can easily adapt this recipe to make it in a pan, but sometimes I am cooking something else on the stove top and would prefer if I could cook my protein in the air fryer. Using an air fryer is a very "hands off" experience. You don't have to watch it and it cooks evenly. I use a Ninja XL Grill and Air Fryer and I love it because it has a larger basket than other air fryers that I have seen.
Is shrimp healthy?
Shrimp is one of the healthiest proteins in my opinion because it is low in calories and fat, but it is kind of high in cholesterol, so if cholesterol is something you worry about, maybe shrimp is not the best choice. I love shrimp for it's versatility though, and it cooks so unbelievably fast.
What ingredients do I need to make Air Fryer Shrimp?
shrimp, salt, black pepper, oil, flour (or arrowroot flour), lemons, butter, and garlic.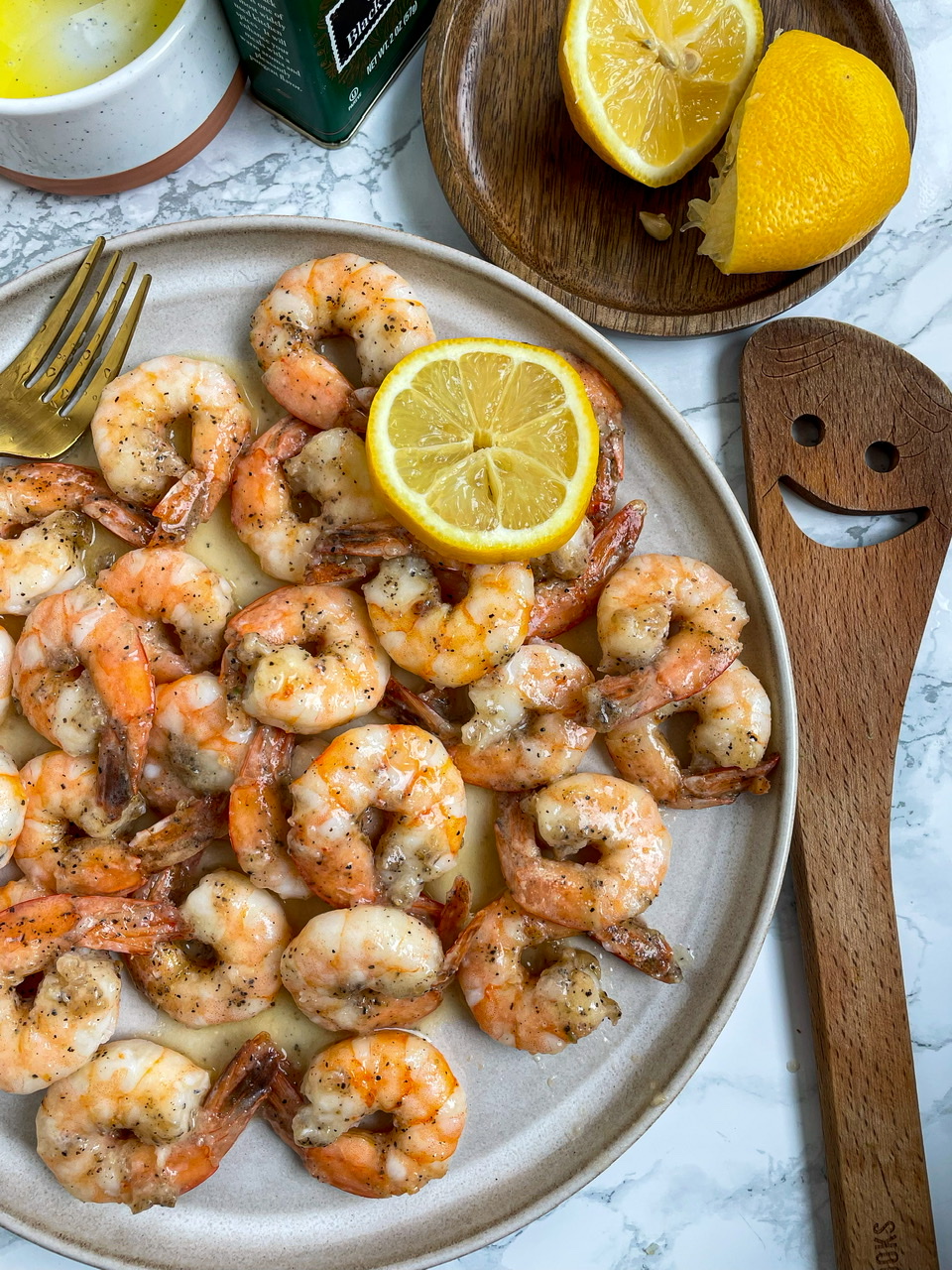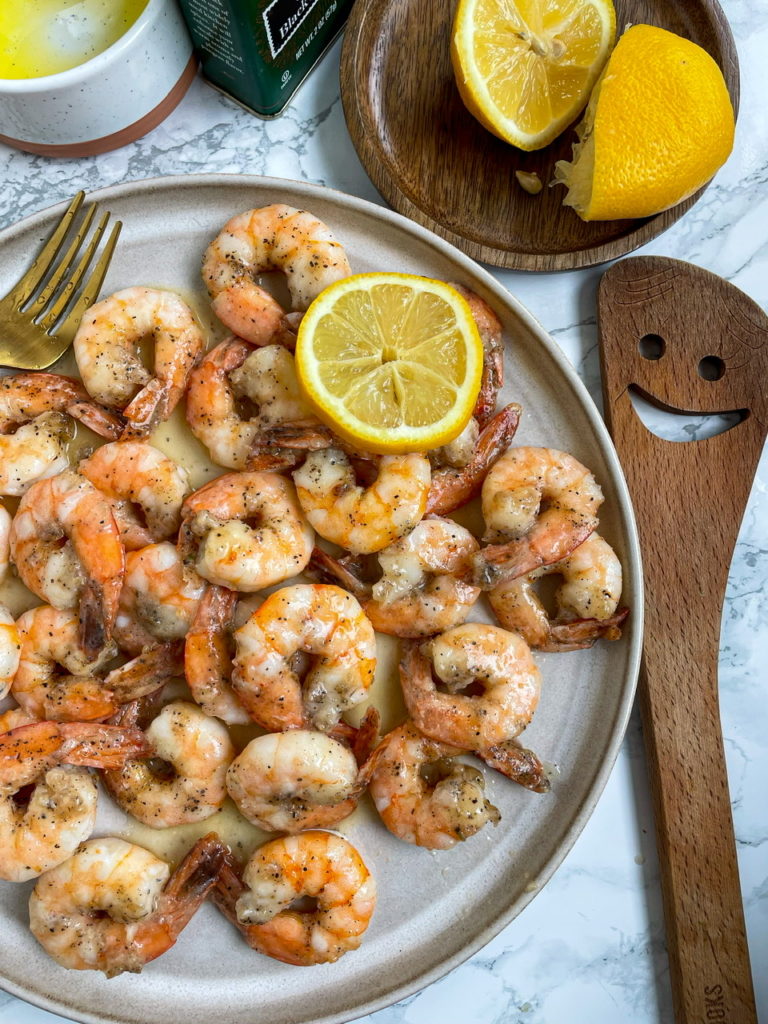 If you like this recipe, you may also like:
Lemony Shrimp, Asparagus, and Ravioli
Air Fryer Shrimp
The delicious flavors of lemon pepper shrimp made in the air fryer
Ingredients
1

lb

shrimp

1

tsp

salt

1

tsp

pepper

1/2

tsp

garlic powder

1.5

tsp

oil

2

tbsp

flour

optional

2

tbsp

butter

melted

1.5

lemons

juiced
Instructions
Thaw and wash the shrimp.

Pat dry the shrimp and add to a bowl with salt, pepper, garlic powder and optional flour.

Drizzle with Olive Oil and put in an air fryer at 350F for 8 minutes, flipping half way.

Remove from the air fryer, toss with lemon juice and melted butter
Notes
You can also cook this recipe on a stove top. Add 1 tbsp of olive oil to a pan on medium heat and cook the shrimp for 2-3 minutes per side.