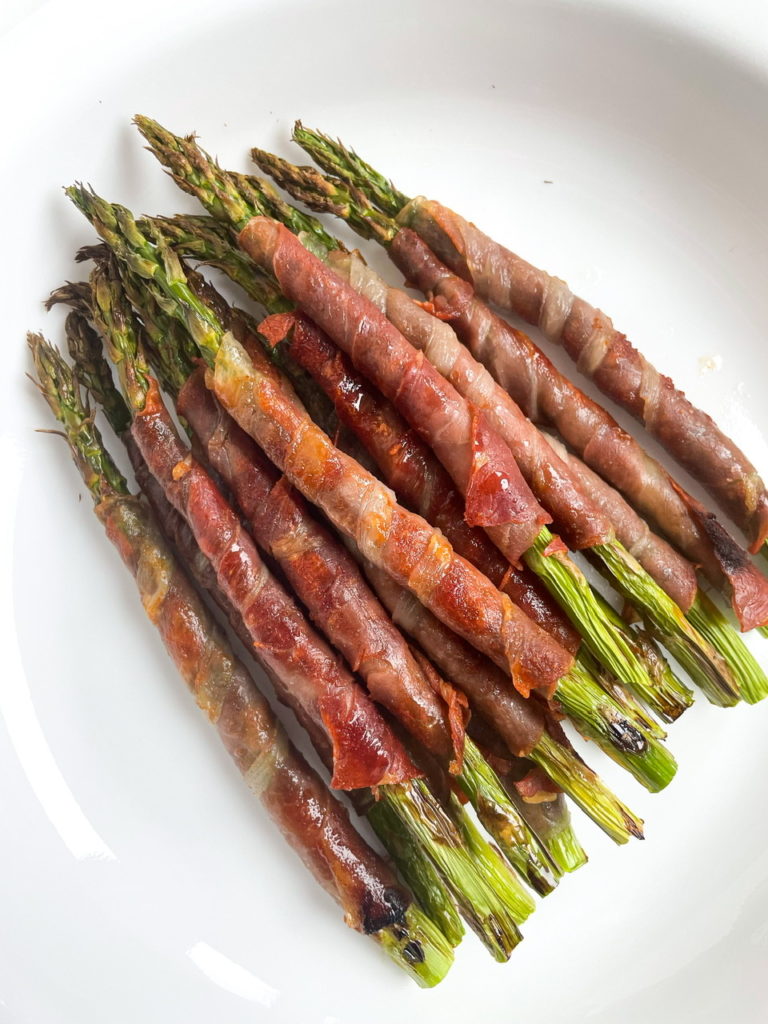 Prosciutto Asparagus Wraps
Prosciutto Asparagus Wraps is a fun recipe to make as an appetizer, with a meal, or for a party. I have included instructions below if you want to bake these in your oven or if you want to pop these in your air fryer. These bundles of deliciousness are delicious at all times of the year but especially around the holidays or during early spring when Asparagus is in season. I also make a lemon aioli dipping sauce for this and it is the perfect accompaniment!! The flavor of lemon pairs so nicely with asparagus and it is just perfection – * chefs kiss *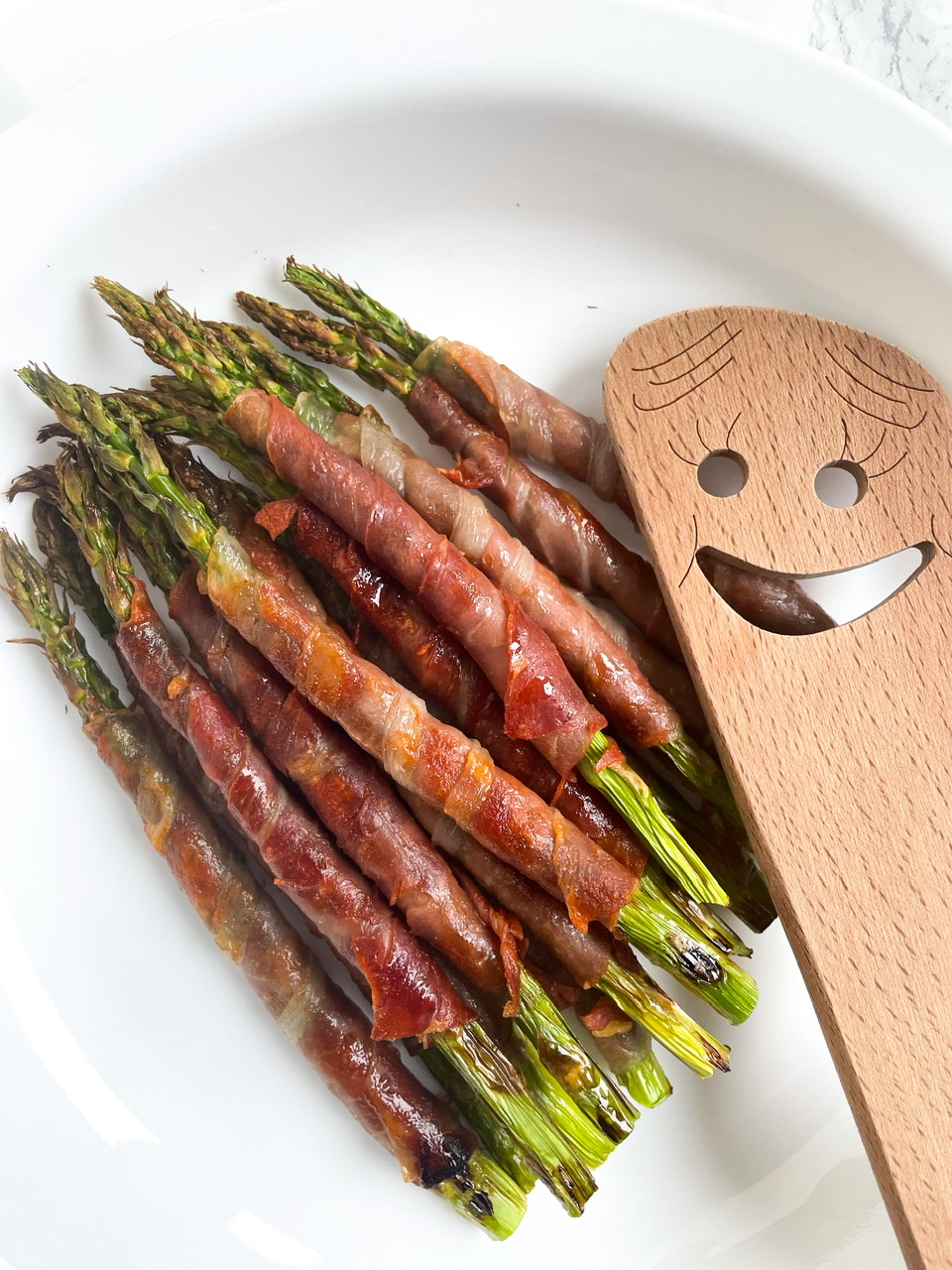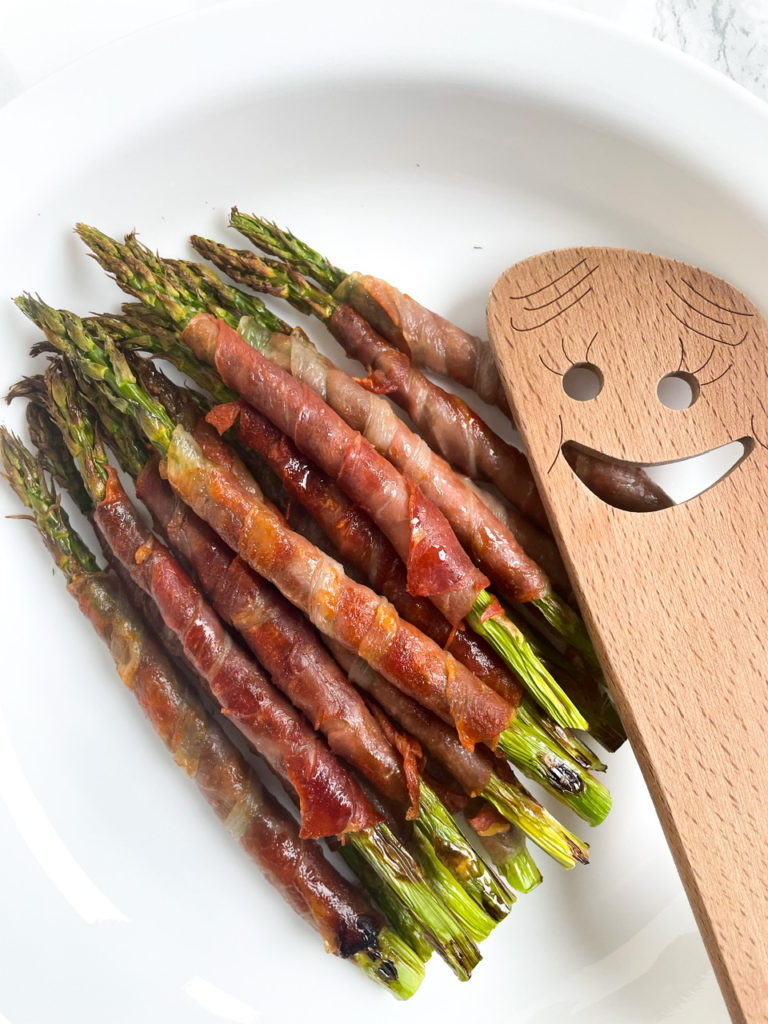 Years ago I used to wrap asparagus with puff pastry. Those are also so good and here is the recipe for those – Puff Pastry Asparagus . This recipe is able to please a wide range of diets. This can be gluten free, keto, and paleo by omitting the puff pastry – vegetarian by omitting the meat – and vegan by creating this lemon aioli with vegan mayo. An appetizer that everyone can get on board with!!!
What part of asparagus do you not eat?
You can eat the whole asparagus spear except for the purple-ish brown part on the bottom. If you hold the asparagus spear on each end firmly, you can gently bend the asparagus so that it bows out away from you. It will naturally split off the part that you should not eat.
How do you prepare and eat Asparagus?
This recipe for Puff Pastry Asparagus is the perfect recipe to enjoy in season asparagus in a fun away.
Ingredients:
1 bunch of Asparagus
2 packs of Prosciutto
1/2 cup Mayo
1 tbsp lemon juice
1/2 tbsp garlic powder
1 pinch sea salt
1 pinch black pepper
1/2 lemon rind, grated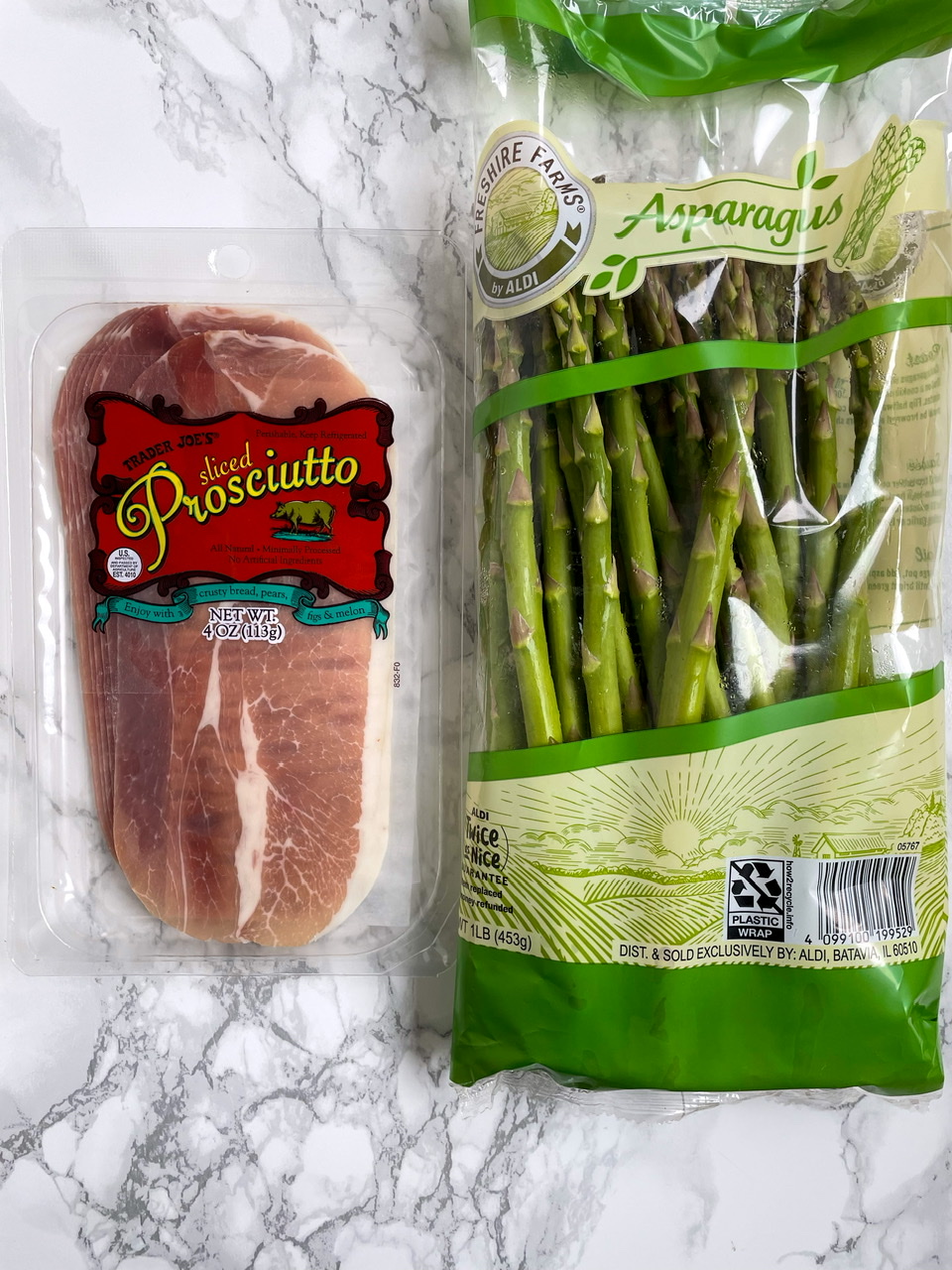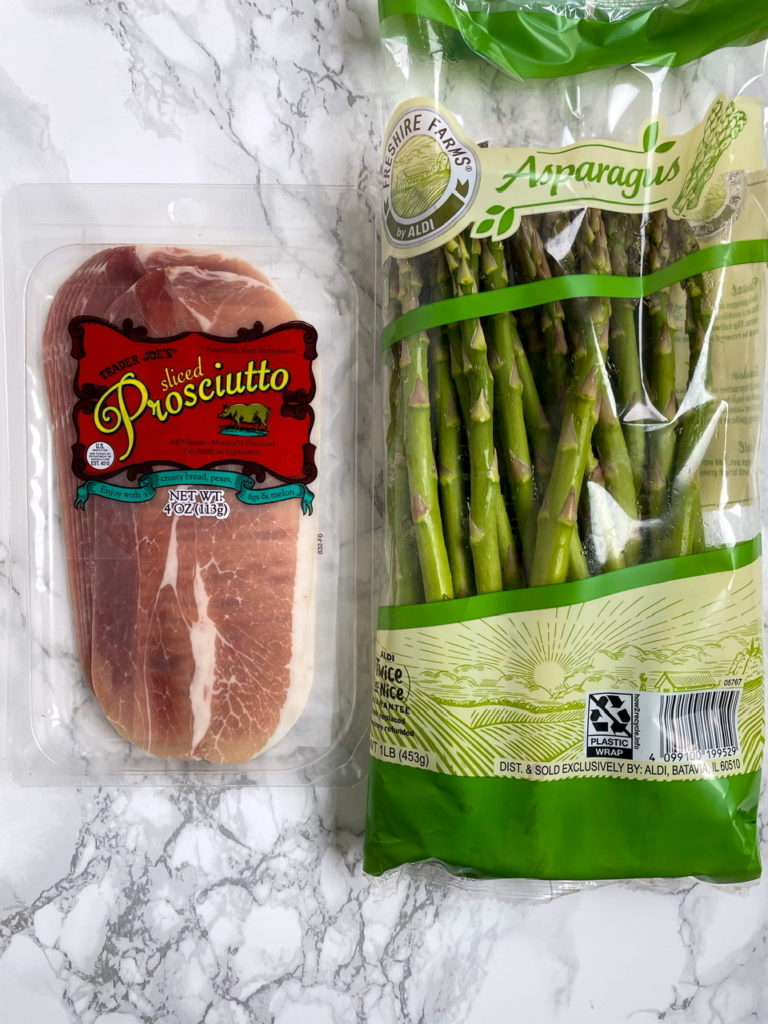 If you like this recipe for Puff Pastry Asparagus, you may also like:
Prosciutto Asparagus Wraps
Prosciutto Asparagus Wraps made in the air fryer or baked in the oven.
Ingredients
1

bunch

Asparagus

2

packs

Prosciutto

Avocado Oil Spray
Lemon Aioli
1/2

cup

Mayonnaise

1

tbsp

Lemon Juice

1/2

Lemon Rind

use a grater to make lemon zest

1

pinch

Sea Salt

1

pinch

Black Pepper

1/2

tbsp

Garlic Powder
Instructions
Combine the ingredients for the Lemon Aioli and mix together. Refrigerate until needed.

Discard the purplish brown ends of the asparagus. Make sure the asparagus is an appropriate length to fit in the air fryer.

Cut each slice of prosciutto in half lengthwise. Take each piece of prosciutto and wrap it around each asparagus. Repeat with remaining ingredients and place them in the air fryer. Depending on the size of your air fryer, you may have to cook more than one batch.
Air Fryer Instructions
Place in the air fryer, spray with avocado oil spray. Cook at 360F for 6-8 min
Oven Instructions
Place on a parchment paper lined baking sheet

Bake at 400F for 15-20 minutes