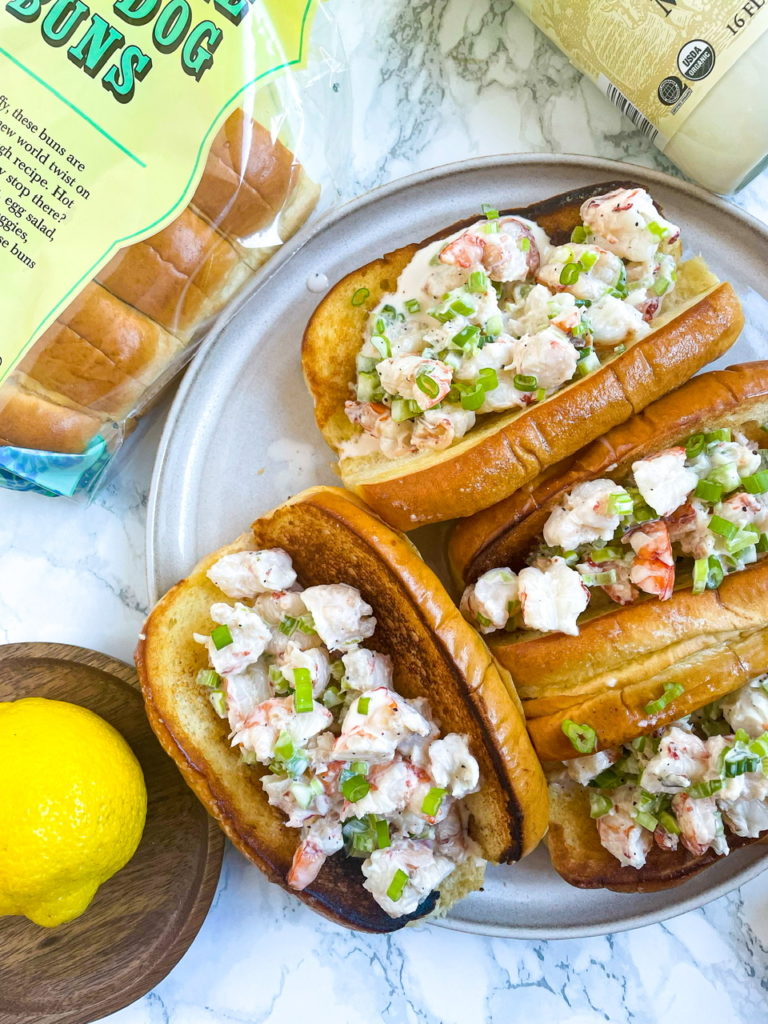 Shrimp Rolls Recipe
Holy Moly these are divine! This shrimp rolls recipe is like a buttery lobster roll but much more affordable. A buttery brioche bun is filled with buttery shrimp that has mixed with a delicious creamy sauce. This is one of the tastiest sandwiches I have ever eaten. I have heard that Wild Argentinian Red Shrimp has a similar consistency to lobster so I thought why not try to make a lobster roll replica for a fraction of the cost. I made four of these sandwiches, and they were gone in under four seconds. The next time I make these, I will definitely plan to make two per person, instead of one each. They are THAT good.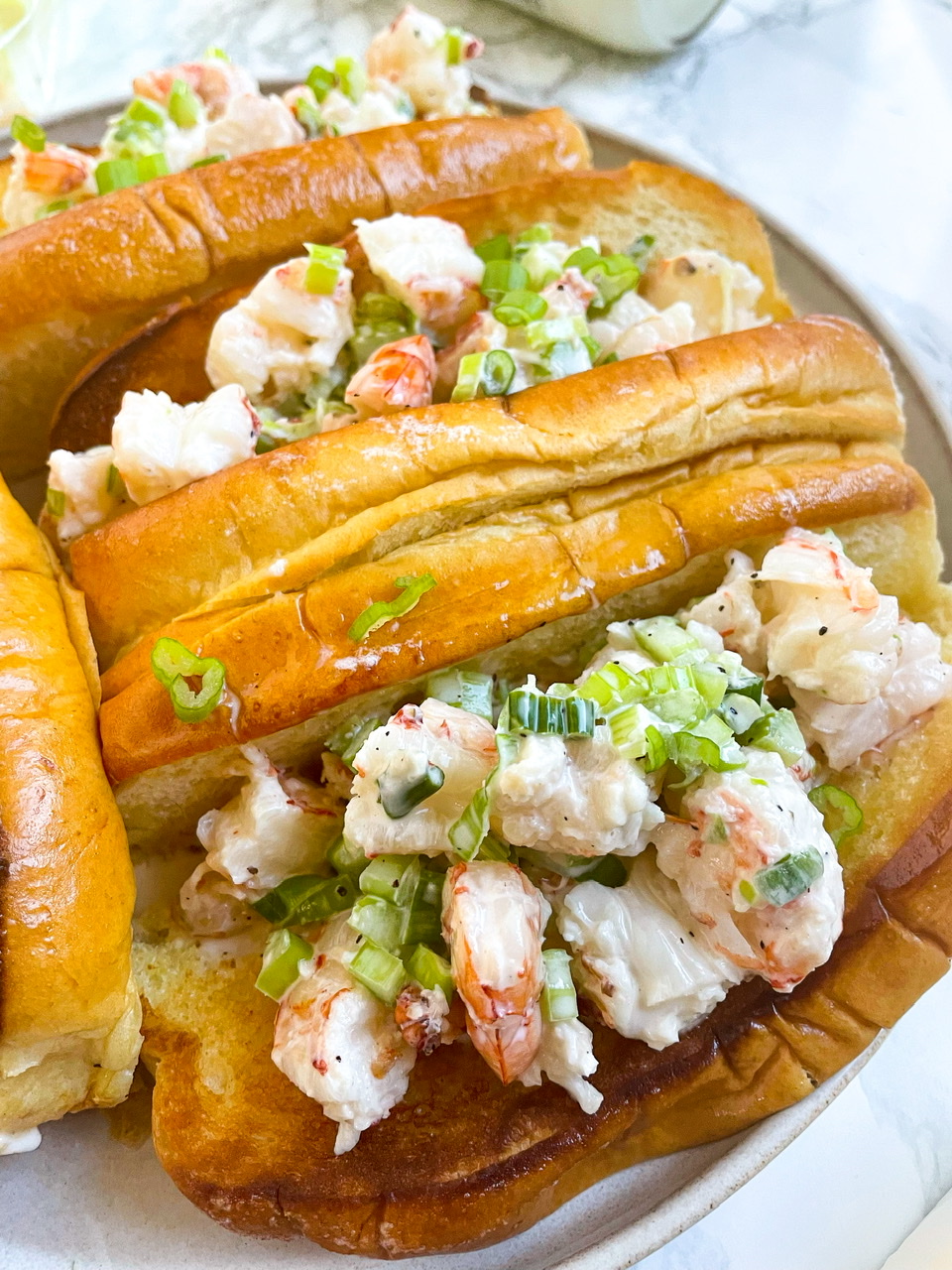 Lobster rolls are expensive. If you travel to Maine you can get delicious lobster rolls that are filled with nice plump pieces of lobster and they are worth every penny you pay for the most part. But then, I always see lobster rolls at food festivals for around $25 and they are sad looking. I don't want to pay any money for a sandwich that is sad looking.
Can you substitute shrimp in a lobster roll?
Yes, and the best shrimp to use is Wild Argentinian Red Shrimp. To make this shrimp rolls recipe, I used Wild Argentinian Red Shrimp and created a creamy sauce, then piled it high in my toasted brioche buns. I bought all of these ingredients at Trader Joe's but you can find these ingredients anywhere.
Ingredients:
1 lb Frozen Argentinian Shrimp
4 Brioche Hotdog Buns
1/4 cup Minced Celery
3 Green Onions Minced
1/2 Lemon juiced
1/4 cup Mayonaise
5 tbsp Butter
1/4 tsp Sea Salt
1/4 tsp Black Pepper
Method:
Mince the green onions and celery and add to a medium size bowl. Add the mayonnaise, sea salt, and pepper and mix. Add the juice from half a lemon and mix. Keep cold until your shrimp are are done cooking.
Melt 3 tbsp of butter in a large saute pan. Once melted, add the thawed shrimp.
Cook shrimp for 1-2 minutes per side, or until cooked through. Once, it is cooked, place shrimp on a cutting board and cut shrimp into 1″ chunks.
Toss shrimp into bowl with mayonnasise mixture.
Wipe out the pan that you cooked the shrimp in, and add the remaining butter into the pan. Melt it on medium low heat.
Place brioche hotdog buns, cut side down, into the pan to soak in the butter and grill up. Keep a close eye and do not let them burn.
Fill the brioche buns with the shrimp mixture and enjoy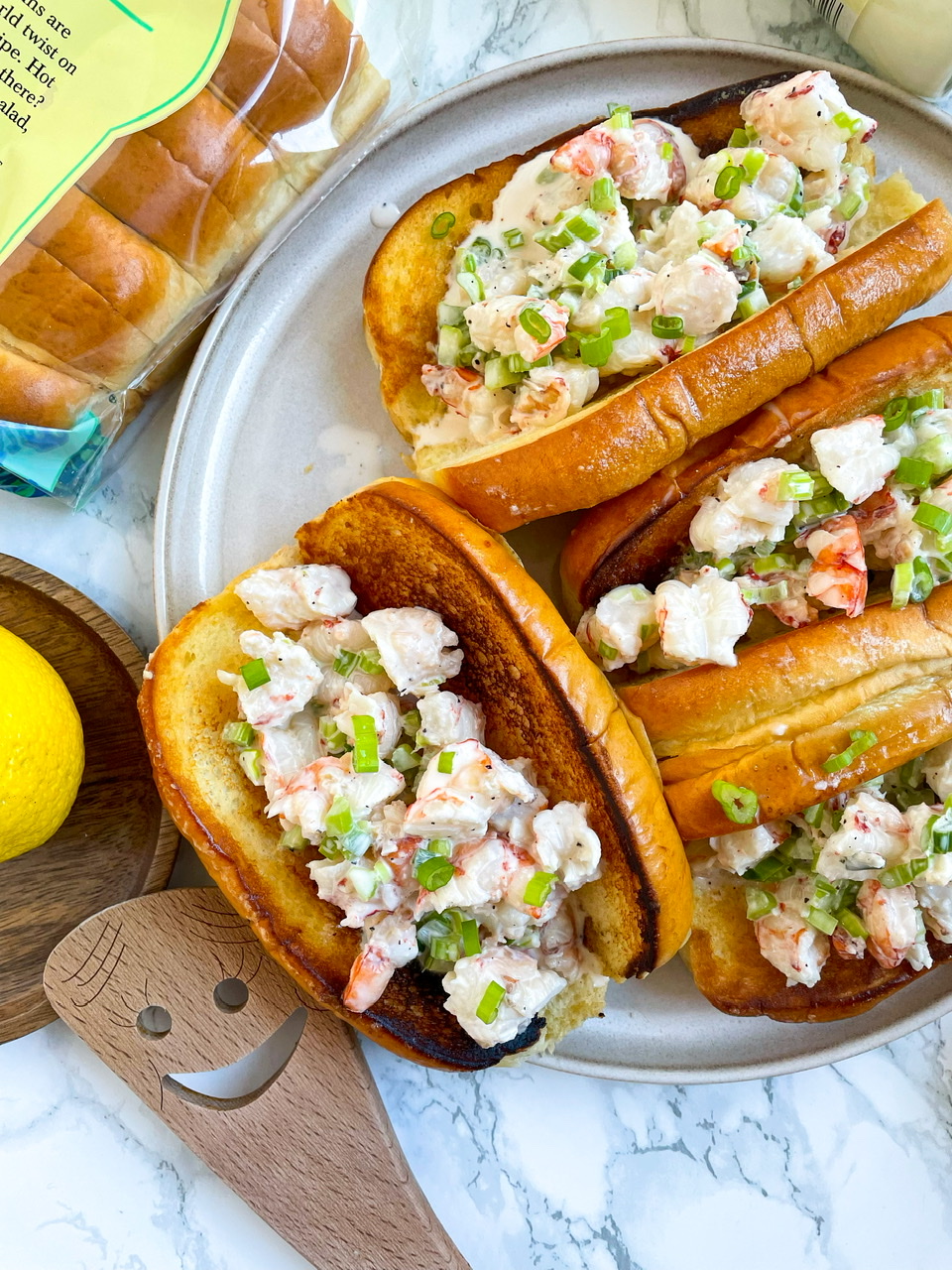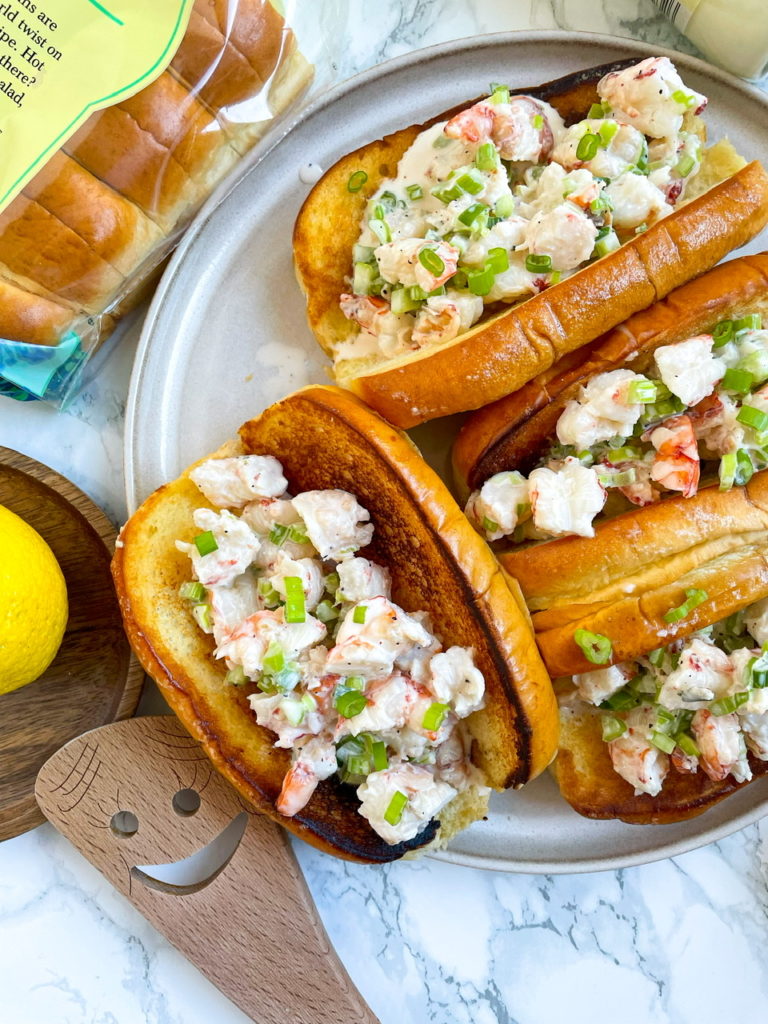 If you like this Shrimp Rolls recipe, you may also like: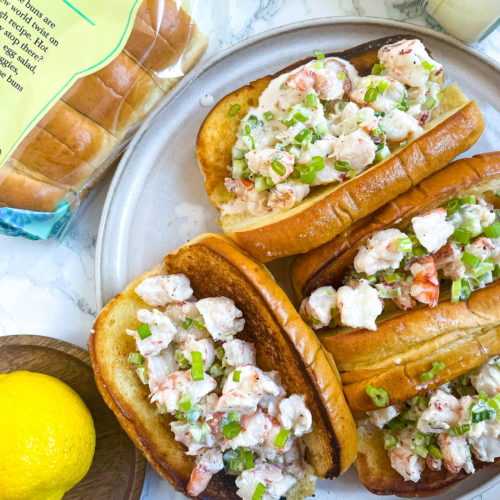 Shrimp Rolls Recipe
This shrimp rolls recipe is a lobster roll copy cat recipe made with Argentinian Red Shrimp
Ingredients
1

lb

Frozen Argentinian Shrimp

4

Brioche Hotdog Buns

1/4

cup

Minced Celery

3

Green Onions

Minced

1/2

Lemon

juiced

5

tbsp

Butter

1/4

cup

Mayonaise

1/4

tsp

Sea Salt

1/4

tsp

Black Pepper
Instructions
Mince the green onions and celery and add to a medium size bowl. Add the mayonnaise, sea salt, and pepper and mix. Add the juice from half a lemon and mix. Keep cold until your shrimp are are done cooking.

Melt 3 tbsp of butter in a large saute pan. Once melted, add the thawed shrimp.

Cook shrimp for 1-2 minutes per side, or until cooked through. Once, it is cooked, place shrimp on a cutting board and cut shrimp into 1" chunks.

Toss shrimp into bowl with mayonnasise mixture.

Wipe out the pan that you cooked the shrimp in, and add the remaining butter into the pan. Melt it on medium low heat.

Place brioche hotdog buns, cut side down, into the pan to soak in the butter and grill up. Keep a close eye and do not let them burn.

Fill the brioche buns with the shrimp mixture and enjoy