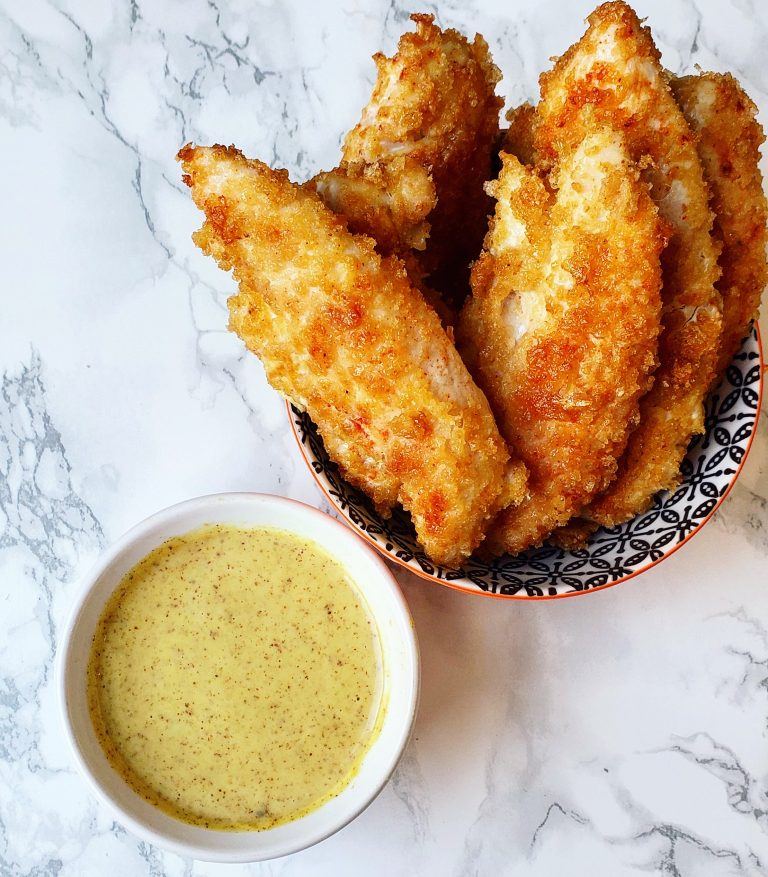 Maple Mustard Sauce
This maple mustard sauce is one of my absolute favorite condiments. It is so creamy, so dunkable, and so delicious! Made with just three ingredients, it comes together so fast!
Maple Mustard Dipping Sauce
This maple mustard sauce is the perfect side kick to your chicken nuggets, chicken tenders, sandwiches, vegetables, grilled meat, pretzel bites…basically anything! I have been looking for any excuse to dunk something into it! If you like honey mustard, you have to try this super easy recipe!
Using this maple mustard dipping sauce for chicken nuggets is my favorite way to use it. The combination of the crunchy meat with the sweet and savory sauce is one of my favorite things in the world and my daughter loves it so much too. I love that the ratio of the three ingredients is 1:1:1 so if you want to double or triple your recipe, it is super easy. All you have to do is just either double all of ingredients or triple them.
Maple Mustard vs Honey Mustard
Both maple syrup and honey deliver a sweet taste, but I always prefer maple syrup. Honey has more of a medicinal flavor, in my opinion, while maple syrup has a smoother feel and sweeter taste. Whenever a recipe calls for honey, I always substitute maple syrup. I do not follow a vegan diet, but maple syrup is vegan while honey is not, so if you never want to prepare food for a vegan friend, you can serve this maple mustard sauce, using vegan mayonnaise.
How to make Maple Mustard
Ingredients:
1 tablespoon yellow mustard or spicy brown mustard
1 tablespoon mayonnaise
1 tablespoon pure maple syrup
Directions:
Add all ingredients to a small bowl and combine! So simple!!
Notes:
If you want to make a bigger batch, just remember the 1:1:1 ratio! If you want to double the batch you would use 2 tablespoons of each ingredient.