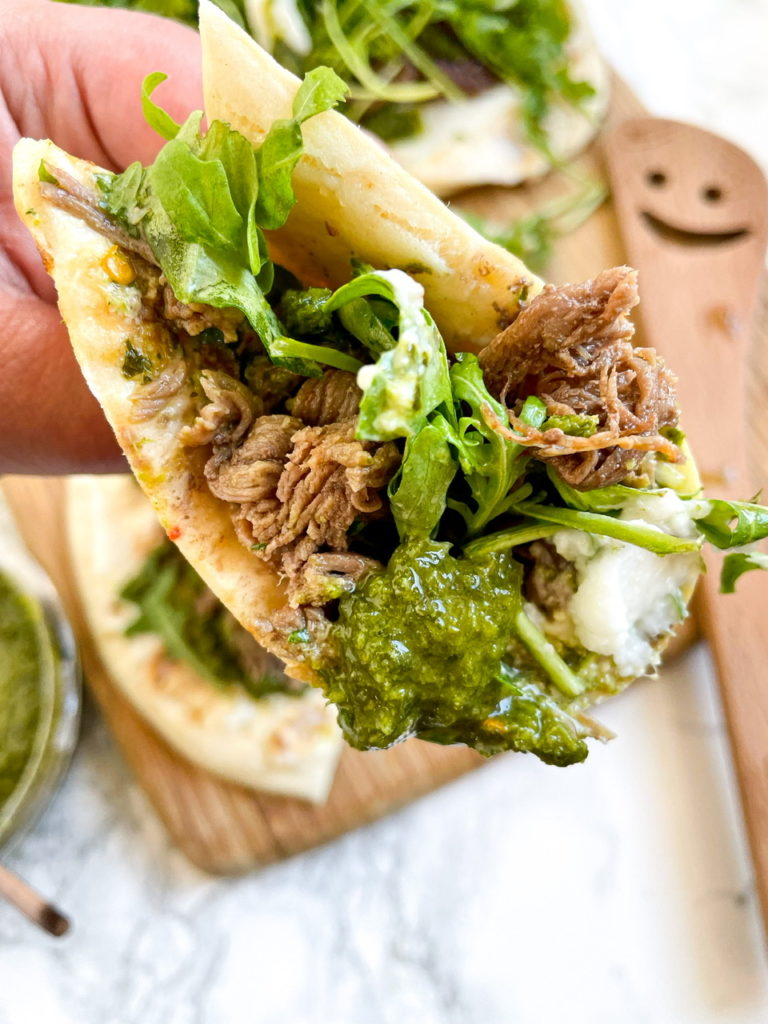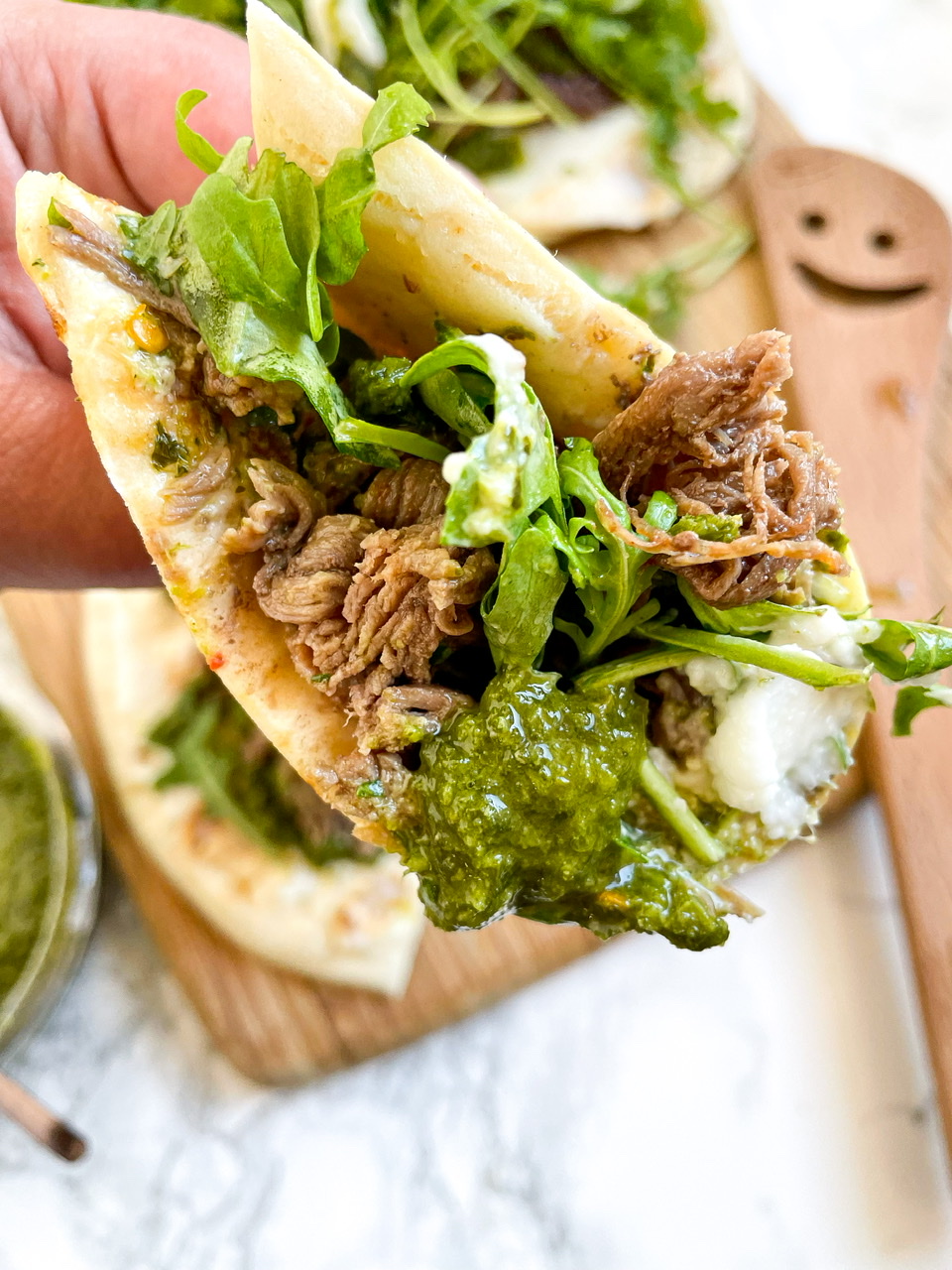 Chimichurri Steak Flatbread Sandwich
This Chimichurri Steak Flatbread Sandwich consists of my favorite shaved beef steak from Trader Joes, chimichurri, garlic sauce, and a warmed up flatbread (or naan). This is the definition of a gourmet sandwich. I love to heat these flatbreads up and use them as a vessel for this delicious combination of tender shaved beef, herbaceous chimichurri sauce, and creamy garlic sauce. Then, I top it all with Arugula for a pop of freshness!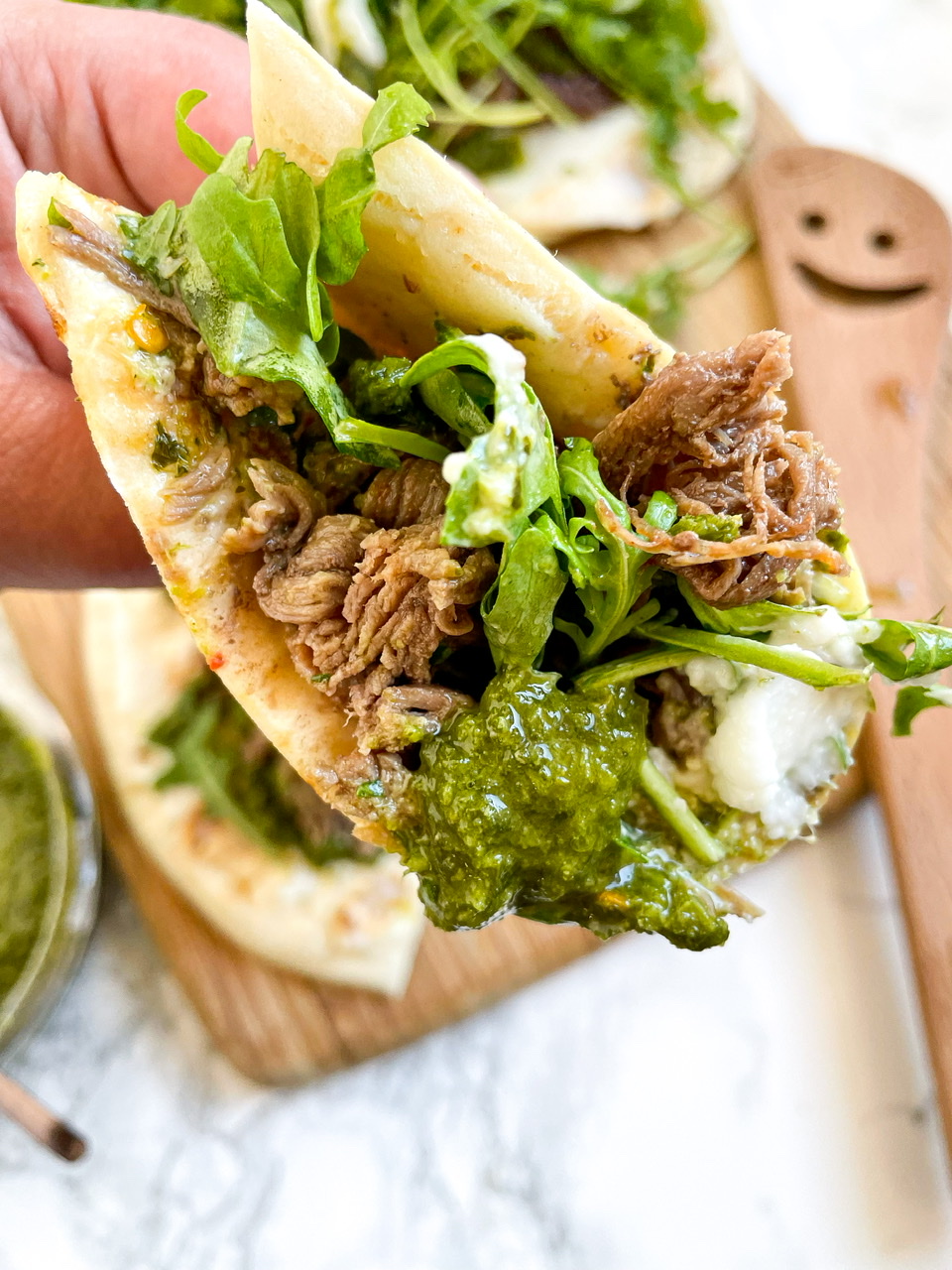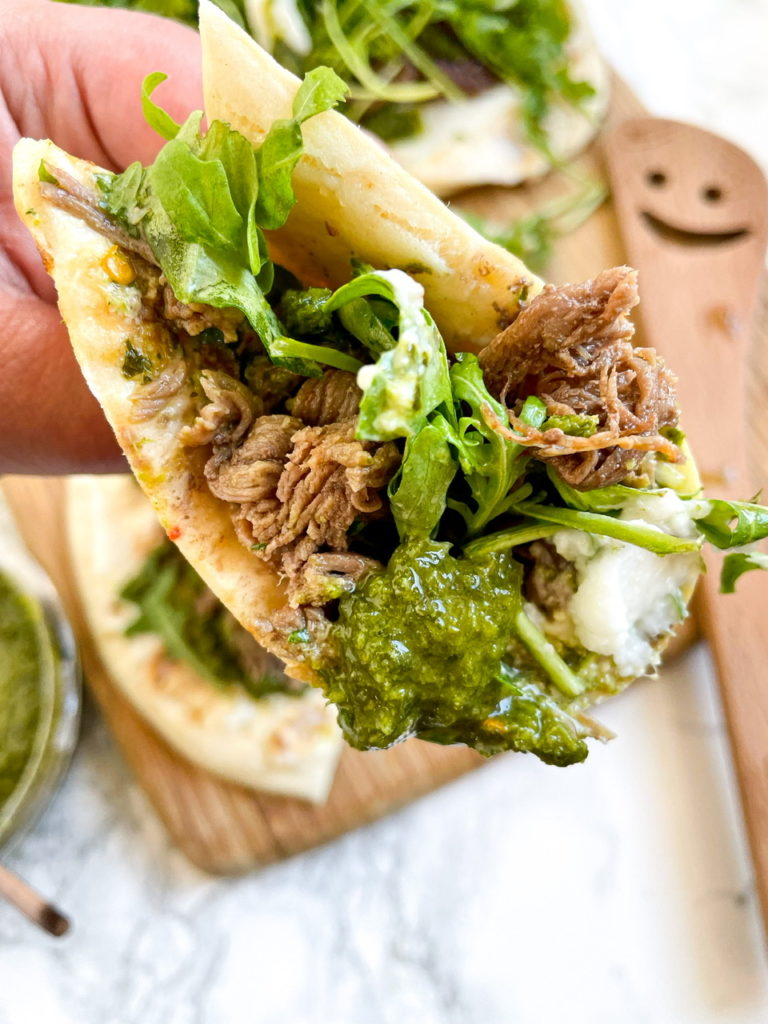 What is Shaved Beef?
Shaved beef steak is a thin slice of beef. We call it sandwich steak because we frequently use it to make sandwiches since it cooks up fast. I love using shaved beef to make home made philly cheesesteaks. People also use this steak to make roast beef sandwiches, chinese hot pot, and in stir frys.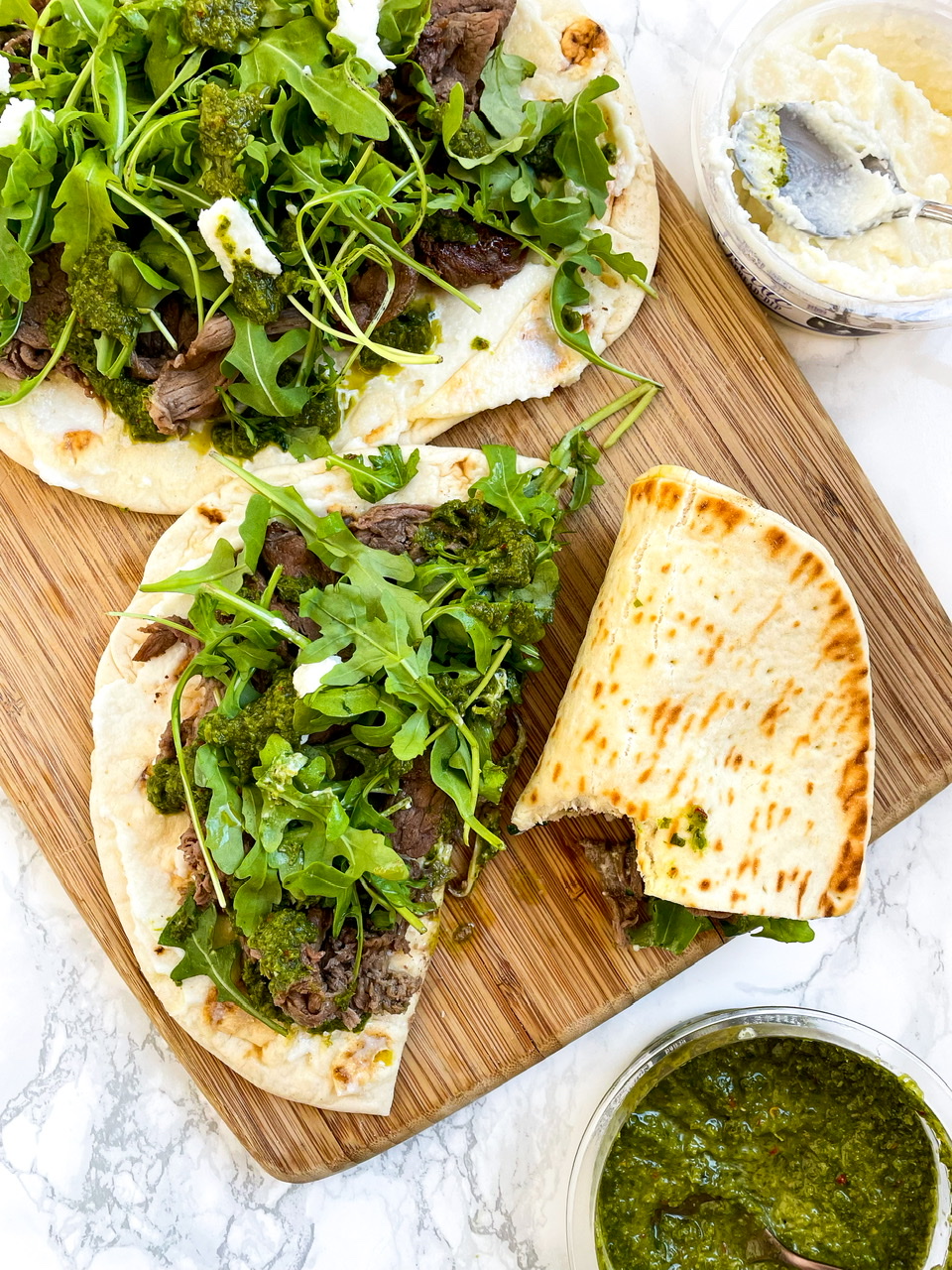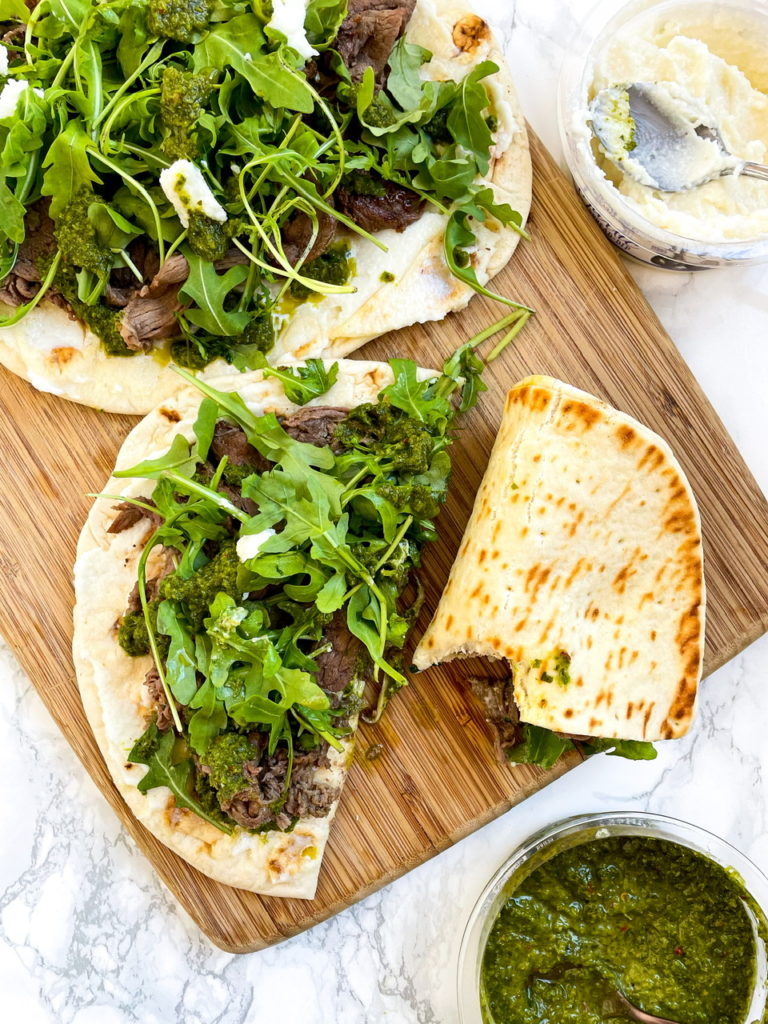 What is Chimichurri made of?
Argentinean chimichurri includes freshly chopped parsley, garlic, olive oil, oregano, oil, vinegar, and a few red pepper flakes. Chimichurri is very easy to make it is such a flavorful addition to any steak, or beef recipe you make.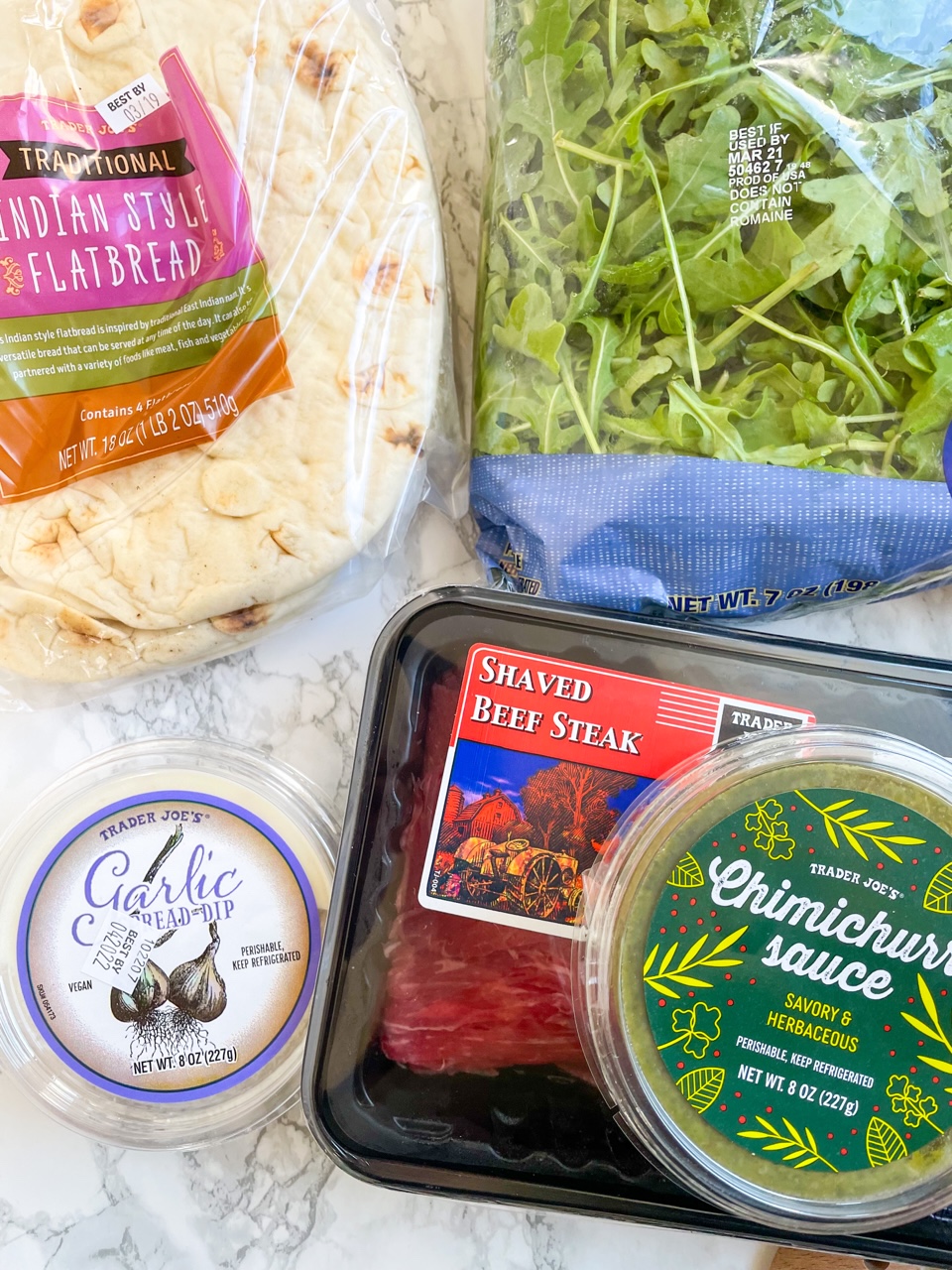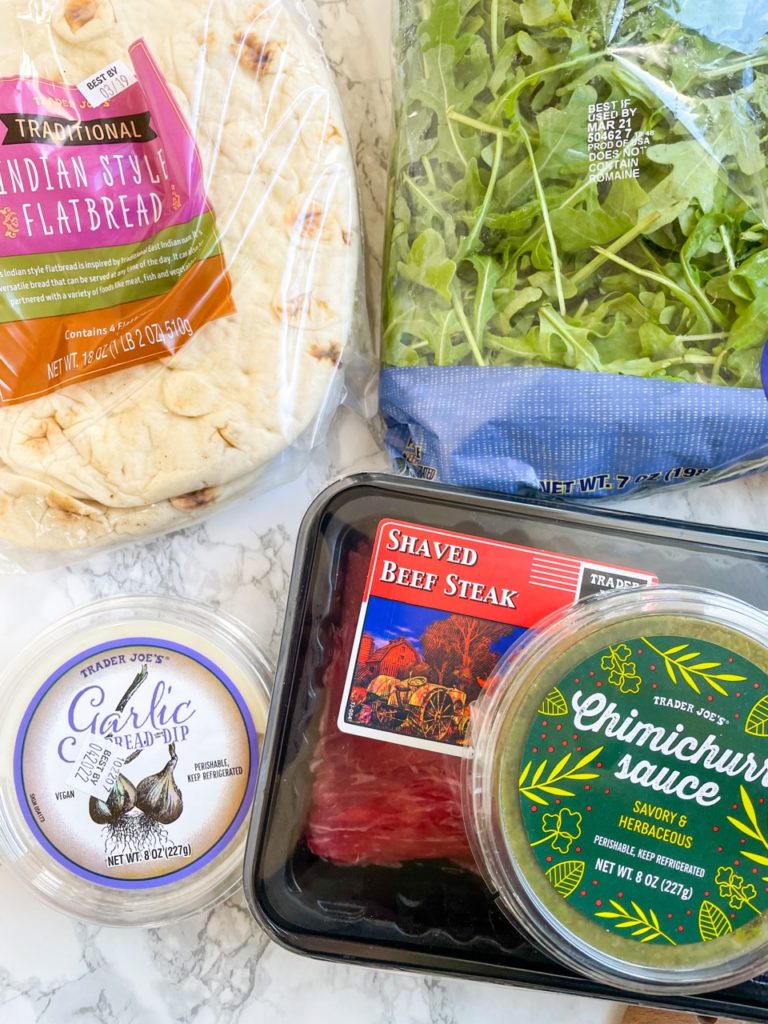 Ingredients for Chimichurri Steak Flatbread Sandwich:
Shaved Beef Steak
Chimichurri Sauce
Garlic Sauce
Flatbreads/Naan
Arugula
Instructions for Chimichurri Steak Flatbread Sandwich:
heat a large pan on medium heat with a little olive oil
add beef to the heated pan, and add 1/2 teaspoon salt and 1/4 teaspoon of pepper
Warm up the flatbreads by baking them in an oven at 375F for 5 minutes
Once the flatbreads are warm, slather on 1 tablespoon of chimichurri and 1 tablespoon of the garlic sauce
Add 1/4 of the meat mixture on top of each flatbread. Then add a little arugula and a little more sauce.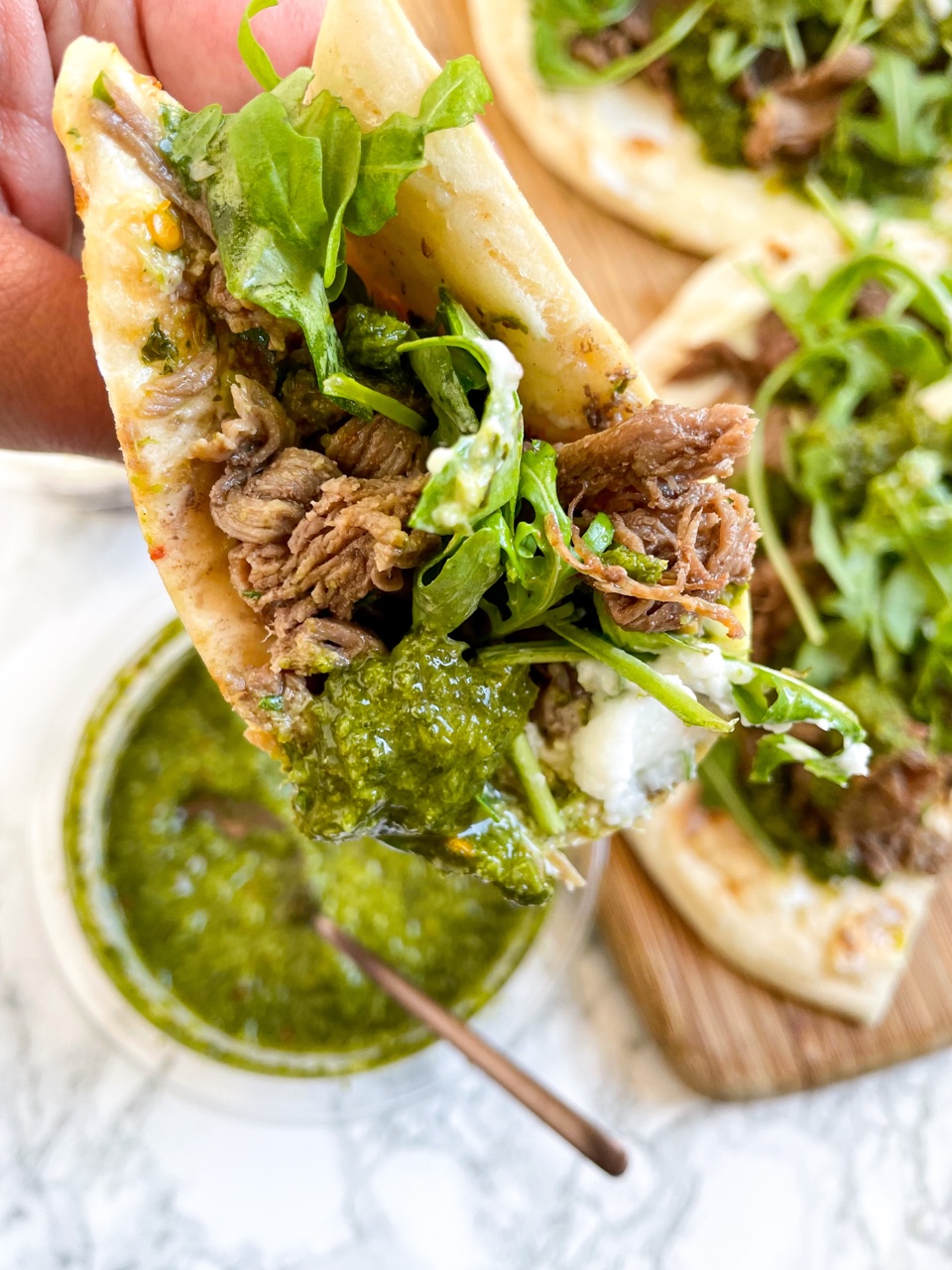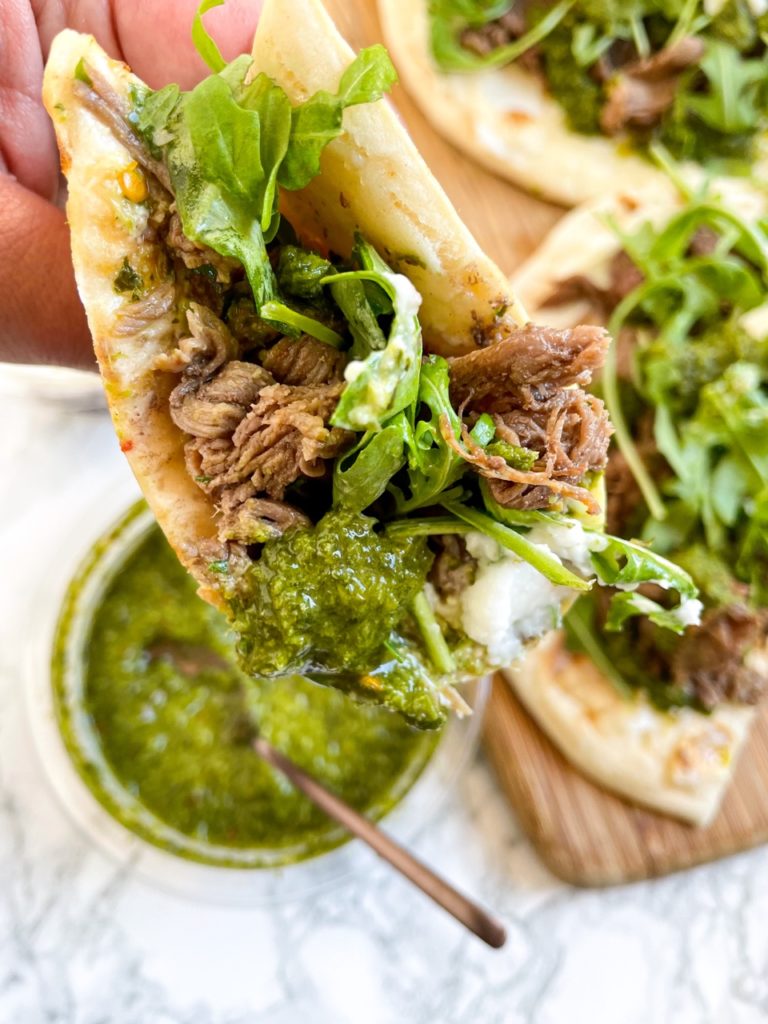 Try some of my other recipes: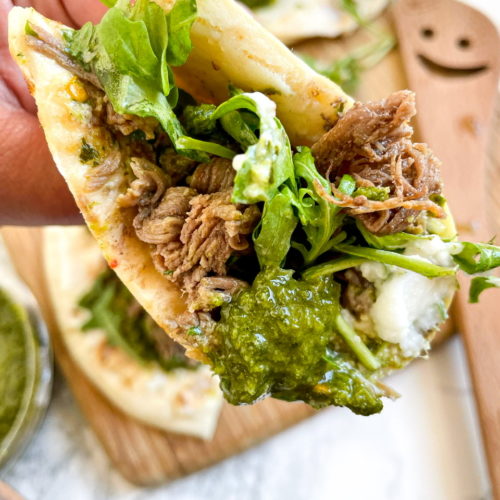 Chimichurri Steak Flatbread Sandwich
I used Trader Joe's chimichurri, shaved beef steak, garlic sauce, and flatbreads to make this sandwich
Ingredients
4

Naan (Flatbreads)

4

tbsp

Chimichurri

plus extra

4

tbsp

Garlic Sauce

plus extra

1

lb

Shaved Beef Steak

Arugula

washed

salt

pepper

olive oil
Instructions
heat a large pan on medium heat with a little olive oil

add beef to the heated pan, and add 1/2 teaspoon salt and 1/4 teaspoon of pepper

Warm up the flatbreads by putting them in a toaster oven or bake them in an oven at 375F for 5 minutes

Once the flatbreads are warmed up and a little crispy, slather on 1 tablespoon of chimichurri and 1 tablespoon of the garlic sauce

Add 1/4 of the meat mixture on top of each flatbread, followed by a little argula and a little more sauce